Recently, I've been feeling very inspired by the women in my life, including the TV characters I idolize on TV.
Many of these ladies represent strong, fierce and inspiring characters that are challenging the status quo and changing the conversation around women; fighting for, empowering and championing them in various situations.
And subsequently, they are changing the game while still finding a way to remain fashionable.
This is what I'd like to call a #BossBabe.
Did you know Kerry Washington's Olivia Pope was the first African-American female lead in a network drama in almost 40 years? Boss.
And while we still have a ways to go — 42% of major characters on broadcast, streaming and cable networks were women in 2017 — it's a step in the right direction.
Best of all, their portrayals are rooted in reality. Despite their "dream jobs," they encounter setbacks, navigate the challenges and normalize the burnout we all feel too often in our daily lives.
So, befriend these ladies and you'll find they are relatable but also, an inspiration to crush it in both your personal and professional life.
1. Younger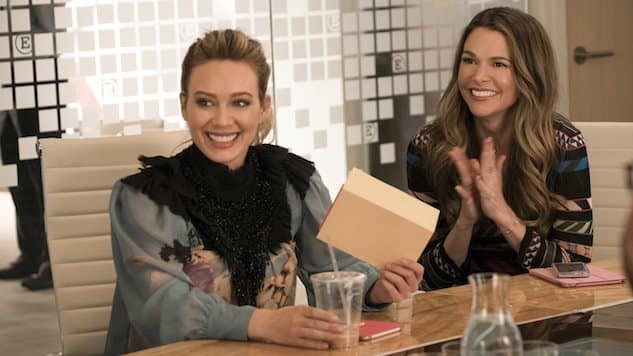 2. Scandal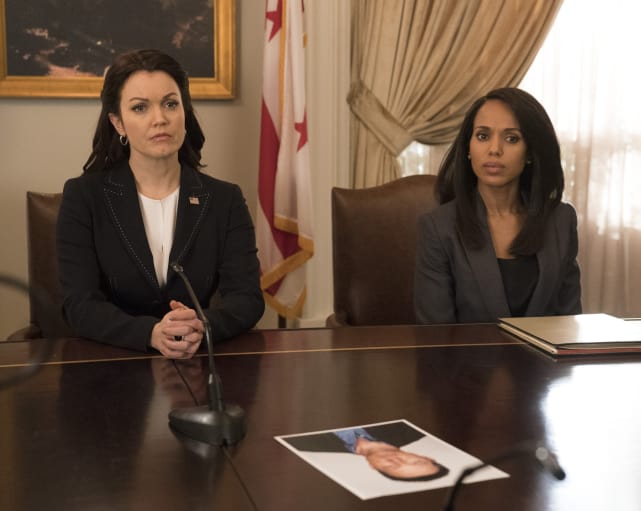 3. The Bold Type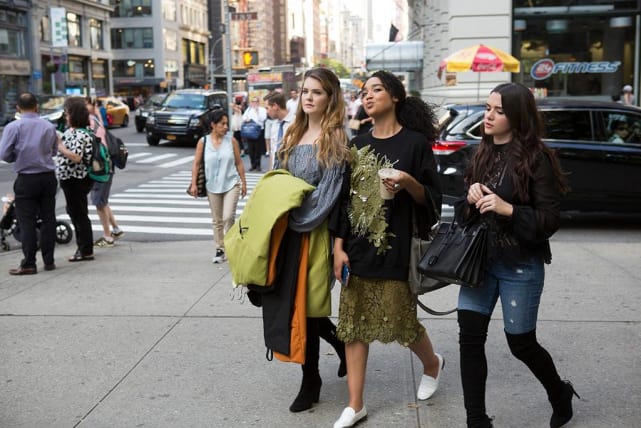 4. Good Girls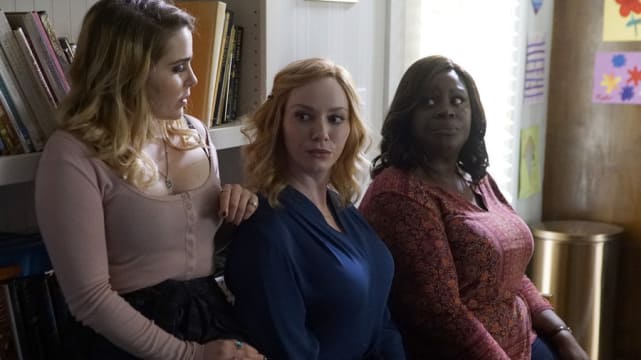 5. Gossip Girl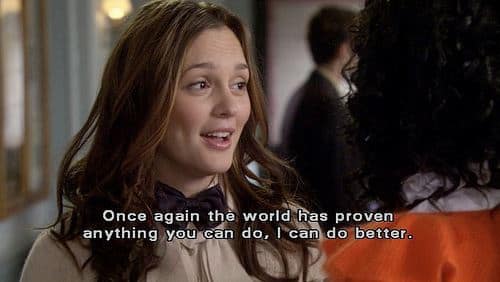 Follow CRAVEYOUTV on socials
What to Watch in February 2021: 'Young Rock,' 'Firefly Lane,' 'Malcolm & Marie' and 'Superman & Lois'
The one thing that has remained constant and reliable amid the coronavirus pandemic has been television.
Could you imagine if we didn't have our favorite shows to keep us entertained during quarantine?
Primetime television and streaming services have been more than happy to deliver some of the best content to audiences who are largely sitting at home and spending time in front of the television.
And that trend continues into February, a month jam-packed with new shows and new season premieres.
Here's what's gracing our screens in February:
TV
Tiffany Haddish Presents: They Ready Season 2 – Netflix (February 2)
Need a good laugh? Tiffany Haddish and other up-and-coming comics deliver in half-hour stand-up sets.
Firefly Lane – Netflix (February 3)
The series marks Katherine Heigel's return to television. In the story of friendship, Heigel stars as Tully, who befriends Kate at a young age. The series chronicles their unbreakable bond from teens to their 40s.
Malcolm and Marie – Netflix (February 5)
Zendaya and John David Washington star as Malcolm and Marie, a filmmaker and his girlfriend in the black-and-white film. It's a gritty look into a couple who want to keep their relationship in-tact and open up about past relationships. Word is, it's even looking to be a contender for awards season.
Super Bowl LV – CBS (February 7)
This one kind of goes without explanation… Kansas City Chiefs and the Tampa Bay Buccaneers will face-off during the biggest sports night of the year. The Weeknd is set to provide some grooves during the halftime show.
American Idol – ABC (February 14)
The series will have you singing, crying, and laughing. Katy Perry, Luke Bryan, and Lionel Richie return as judges on season 4!
Young Rock – NBC (February 16)
Love Dwayne Johnson? Have you followed The Rock's career since his WWE days? Now, you can get to know his childhood in the upcoming sitcom about his life!
Queen Sugar – OWN (February 16)
The Bordelon siblings are back for a fifth season which tackles COVID and BLM.
The Kenan Show – NBC (February 16)
The new single-cam comedy follows a widowed dad (played by Kenan Thompson) who is juggling a high-profile job as the host of an Atlanta morning show and raising two daughters.
The Real Housewives of New Jersey – Bravo (February 17)
Teresa Giudice, Melissa Gorga, Dolores Catania, Margaret Josephs, Jackie Goldschneider, and Jennifer Aydin are back!!! The 11th season will address cheating rumors, excessive drinking, and more explosive fights.
Flora & Ulysses – Disney+ (February 19)
Based on the book of the same name, Flora & Ulysses follows 10-year old Flora who befriends a squirrel named Ulysses who possesses superhero powers. Your children will love this one!
Superman & Lois – The CW (February 23)
The CW introduces a new super-family into the fold of superhero shows. Per the synopsis, the show picks up years after facing supervillains and aliens with Clark Kent and Lois Lane facing their greatest challenge ever — "dealing with being working parents in today's society" to two boys, Jonathan and Jordan. Who knew even superheroes struggle with parenting?! The premiere is 2-hour event!
Punky Brewster – Peacock (February 25)
The beloved '80s series is returning to your TV screens! Soleil Moon Frye will reprise the titular character in the 10-episode revival. She is now a single mom of three hoping to get her life back on track when she meets a young girl in the foster system named Izzy who reminds her of her younger self.
The Walking Dead – AMC (February 25)
The series returns after a months-long hiatus. Maggie is back, which doesn't sit well with Negan, whose safety is at risk again.
Movies
To All the Boys: Always and Forever – Netflix (February 12)
The saga comes to an epic (and romantic) conclusion with the third installment dropping ahead of Valentine's Day. Cozy up on the couch with your besties and get lost in Peter and Lara Jean's love story. Senior year is upon them, but will their plans for the future lead to a break up? Or is their relationship strong enough to withstand anything?
The Map of Tiny Perfect Things – Amazon Prime Video (February 12)
It's groundhog day in the coming-of-age teen comedy. Two teens try to make the best of being stuck in the same day every day by searching for all the things that make a day perfect while falling in love in the process.
The United States vs. Billie Holiday – Hulu (February 26)
Andra Day takes on the legendary R&B and jazz crooner, Billie Holiday, in the drama, which finds the Federal Bureau of Narcotics launching an undercover sting operation against her.
What shows/movies are making it onto your "must-see" list in February?
Let us know in the comments!
Follow CraveYouTV on Facebook, Twitter, and Instagram!
We appreciate your support.
15 Exciting TV Show Reboots & Spinoffs Coming in 2021
Spinoffs and reboots are the gift that keeps on giving.
The streaming landscape is embracing the idea of "what's old is new again" in 2021 and well, it's not surprising. Reboots and spinoffs thrive on nostalgia, and in a time with so much uncertainty, the notion of "good old days" is really all we have to cling to.
Not to mention that many reboots and spinoffs have seen an unprecedented amount of success, which convinces networks and streaming giants that this is what the people want!
Here are all the reboots and spinoffs in the works in 2021:
True Blood
In early December, Variety reported that a True Blood reboot was in early stages of development at HBO. Riverdale/Chilling Adventures of Sabrina creator Roberto Aguirre-Sacasa is attached to the script and set to producer with original series creator and showrunner Alan Ball also joining the project. It's unclear if the original cast is set to return or make any guest appearances, but based on Anna Paquin's tweet, which claims she knew nothing of the reboot, it's not in the cards for now.
Well, this is the first I'm hearing about this. https://t.co/aiNIKfnuyR

— Anna Paquin (@AnnaPaquin) December 9, 2020
Little House on the Prairie
Back to the farm! Entertainment Weekly noted that Paramount TV Studies and Anonymous Content were developing the long-awaited reboot as an hour-long drama series.
The queen of the Internet is making a comeback! A revival of the Miranda Cosgrove-led comedy has been ordered at Paramount+, the streaming service currently known as CBS All Access, according to The Hollywood Reporter. Cosgrove will reportedly reprise her character, Carly. She'll be joined by original cast members Jerry Trainor (Spencer) and Nathan Kress (Freddie).
Gossip Girl
This one is tough because can you really replace iconic characters like Serena van der Woodsen, Blair Waldorf, and Chuck Bass? HBO Max sure hopes so. The reboot, set to premiere in 2021, is introducing a slew of new faces to the Upper East Side. The Joshua Safran created spinoff will be a "a continuation of the original show" and follow a new generation of upper-class Manhattan teens who fall prey to the infamous gossip site. And word is, there will be some familiar faces making appearances. Kristen Bell is also returning as the voice of Gossip Girl. XoXo.
Dexter
Dexter is returning to Showtime! The cable network ordered 10 episodes of the limited series which brings back Michael C. Hall as the titular character. The Hollywood Reporter notes it's a continuation of the original series and plans to air in the fall of 2021.
"Dexter is such a special series, both for its millions of fans and for Showtime, as this breakthrough show helped put our network on the map many years ago," said Showtime Entertainment president Gary Levine. "We would only revisit this unique character if we could find a creative take that was truly worthy of the brilliant, original series. Well, I am happy to report that Clyde Phillips and Michael C. Hall have found it, and we can't wait to shoot it and show it to the world."
Rugrats
The hit Nickelodeon animated series which ran for 9 season starting in 1991 is returning a decade later with new baby adventures for Tommy, Chucky, Phil and Lil, and Angelica. Many of the actors who voiced the characters are set to return along with the original show creators.
Both the 26-episode season and the live-action film with CGI characters, which was delayed from a 2020 release to 2021, are set to premiere.
Punky Brewster
Soleil Moon Frye returns as spit-fire Punky Brewster, now a single mom-of-three in the 10-episode series rebooted at Peacock. As she attempts to get it together, she meets Izzy (Quinn Copeland), a young girl in foster care who she immediately forms a connection with. Freddie Prinze Jr. will also appear in the pilot episode as Punky's ex-husband.
#PunkyBrewster's all grown up and bringing #PunkyPower to #PeacockTV! pic.twitter.com/Rzl9uRax4I

— Peacock (@peacockTV) April 16, 2020
Clueless
As if! A reboot based on the iconic 1995 film is in development at Peacock, per Deadline. The series focuses on Stacey Dash's character, Dionne, from the the movie and the 1996 series adaptation. It's unclear if Dash is set to appear.
Here's a synopsis for the series: A baby pink and bisexual blue-tinted, tiny sunglasses-wearing, oat milk latté and Adderall-fueled look at what happens when the high school queen bee Cher disappears and her lifelong No. 2 Dionne steps into Cher's vacant Air Jordans. How does Dionne deal with the pressures of being the new most popular girl in school, while also unraveling the mystery of what happened to her best friend?
The reimagining of the long-running 1990s action/crime series Walker, Texas Ranger is probably the most promising as it is set to premiere on The CW on January 21. Supernatural's Jared Padalecki will star as the titular character, a widower and father of two who runs on his own moral code.
Per the synopsis, Walker will attempt to reconnect with his creative and thoughtful son (Kale Culley) and his headstrong, somewhat rebellious teenaged daughter (Violet Brinson) and navigate clashes with his family – an ADA brother (Keegan Allen) who stepped in during Walker's absence, his perceptive mother (Molly Hagen) and his traditional rancher father (Mitch Pileggi). Walker's former colleague is now his Ranger Captain, (Coby Bell). Walker finds unexpected common ground with his new partner (one of the first women in Texas Rangers' history) played by Lindsey Morgan, while growing increasingly suspicious about the circumstances surrounding his wife's death.
Check out the trailer below:
It's been a long road to get here, but it has my entire heart. I hope you join us on January 21st for the premier of @thecwwalker. #SPNFamily meet the #WalkerFamily pic.twitter.com/1QbOYH5ikX

— Jared Padalecki (@jarpad) December 14, 2020
Sex and the City
HBO Max is looking to return to its roots with a reboot of its mega-successful dramedy Sex and the City. Deadline confirmed it would be a limited series. However, not all the ladies have signed on for the project. The New York Post notes that while Sarah Jessica Parker, Kristin Davis and Cynthia Nixon are interested in reprising their characters, Kim Cattrall is not. Will that sway audiences?
A League of Their Own
Amazon gave a series order to the reboot hailing from Broad City's Abbi Jacobson and Will Graham, per The Hollywood Reporter. It will be a reinterpretation of the original film based on the All-American Girls Professional Baseball League while exploring themes of race and sexuality amid the women carving their own path. Jacobson, Chanté Adams, D'Arcy Carden, Gbemisola Ikumelo, Kelly McCormack, Roberta Colindrez and Priscilla Delgado will star.
Old-ish
The "ish" franchise continues to grow. First there was Black-ish, then there was Grown-ish, followed by Mixed-ish, and now, there's Old-ish. ABC is developing the spinoff with Laurence Fishburne and Jenifer Lewis reprising their roles as Earl "Pops" Johnson and Ruby Johnson, the parents of Anthony Anderson's Dre.
The Book of Boba Fett
Riding on the success of The Mandalorian, Disney+ announced the spinoff centered on Bounty Hunter Boba Fett during the series' second season finale. The Book of Boba Fett is set to debut in December 2021. Temuera Morrison will return from the prequel trilogy, with Ming-Na Wen joining him as Fennec Shand.
Law & Order: Organized Crime
Law & Order: SVU is one of NBC's most-successful and longest-running scripted dramas. Dick Wolf, responsible for a handful of TV shows including #OneChicago, hopes the Christopher Meloni spinoff, which has been delayed due to the COVID pandemic, will also bring in the eyeballs. Meloni is set to reprise his role of Elliot Stabler. Expect plenty of crossovers – that's NBC's thing!
Pretty Little Liars: Original Sin
A… is that you? HBO Max has ordered a reimagined version of the ABC Family/ Freeform hit, Pretty Little Liars from Riverdale showrunner Roberto Aguirre-Sacasa. Original creator Marlene King is not involved.
Per the synopsis: "Twenty years ago, a series of tragic events almost ripped the blue-collar town of Millwood apart. Now, in the present day, a group of disparate teen girls — a brand-new set of Little Liars — find themselves tormented by an unknown assailant and made to pay for the secret sin their parents committed two decades ago … as well as their own. In the dark, coming-of-RAGE, horror-tinged drama Pretty Little Liars: Original Sin, we find ourselves miles away from Rosewood, but within the existing Pretty Little Liars universe — in a brand-new town, with a new generation of Little Liars."
'Chilling Adventures of Sabrina' Season 4 Easter Eggs and Nods to 'Riverdale'
Since Chilling Adventures of Sabrina was cancelled by Netflix, the series was never able to deliver a crossover with Riverdale, or its now-cancelled spinoff, Katy Keene.
However, that doesn't mean the fourth and final season skipped on the fun Easter Eggs and nods.
The series fully embraced its connection to Riverdale, R5 (Ross Lynch's former family band), and Sabrina the Teenage Witch!
Here are some of the best Easter eggs from Chilling Adventures of Sabrina Season 4!
Season 4 Episode 1
Roz raises issues about the lack of sex education at Baxter High, especially after the adulterous pagans blew into town on season 3. She points out that Riverdale has condom machines in the bathroom in the first reference of the season. It's a bit of an odd comment, but honestly, fitting considering how much hooking up happens in the small town bordering Greendale.
Season 4 Episode 3
After Sabrina is possessed by The Weird, an octopus-like eldritch terror, her new lab partner and the dude she went on one date, Lucas Hunt, doesn't show up for class. When she asks the teacher why, he informs her that he "transferred to Riverdale High," which Sabrina deems is probably for the best. It seems like she doesn't truly know what goes down in the halls of R.H. though because it's genuinely just as weird as Baxter High. I wonder if we'll be seeing Mr. Hunt in future episodes of Riverdale?
Season 4 Episode 6
As Harvey, Roz and Theo get ready for band practice, they have a tense confrontation with a new band called the Stoned Philosophers, who claim they booked the practice rooms. Riverdale fans will immediately recognize band leader "Tobey" and his friends as Stonewall Prep's Bret, Donna, and Joan. Yep, the same trio that went after Jughead and caused him to fake his own death are now bullying Harvey and friends! We may not have a full-on crossover, but this is one thrilling surprise!
In the same episode, Satanic Panic, a heavy metal band from back in the day resurrects to cause havoc in Greendale and compete in the Battle of the Bands. The lead of the band is played by Ross Lynch's (Harvey) real-life brother, Riker Lynch. They were both in the band R5!
Season 4 Episode 7
Fans of The WB sitcom which gave us the OG Sabrina Spellman, Sabrina the Teenage Witch, will recognize Caroline Rhea and Beth Broderick as Aunt Hilda and Aunt Zelda. The actresses replaced Sabrina's "Aunties," played by Miranda Otto and Lucy Davis in the Netflix adaptation, in the parallel realm in which Sabrina Morningstar finds herself stuck in a diabolical sitcom as part of the Endless terror prior to the culmination of the Void. In addition to Rhea and Broderick guest starring, there's also a laugh track and a Salem that talks… just like in the sitcom!