There is no show like This Is Us on television; it's a wholesome family show that takes you on an emotional rollercoaster. You'll laugh, you'll cry, and you'll be angry all before the hour is up.
However, there are many shows that come close to giving you those same fuzzy feelings and will have you falling in love with the cast as quickly as you fell in love with Pearsons.
5 Possible Theories About Who Madison's Doctor and His Daughter Sadie Could Be on 'This Is Us'
While we're waiting for This Is Us Season 5 to boot back up (and it'll be awhile due to the coronavirus postponing productions), you can binge-watch these shows instead.
They'll help fill the void and guarantee an ugly-cry or two. Sometimes, a good cry is just necessary!
1. Parenthood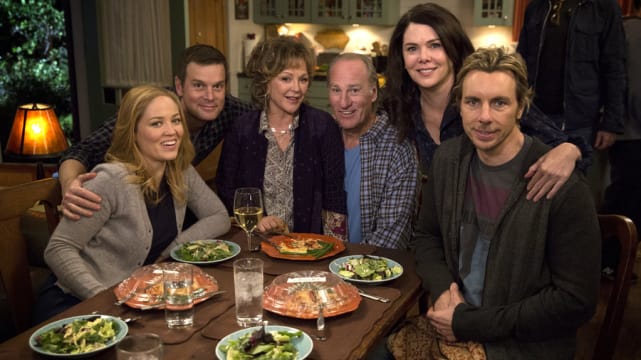 2. Chasing Life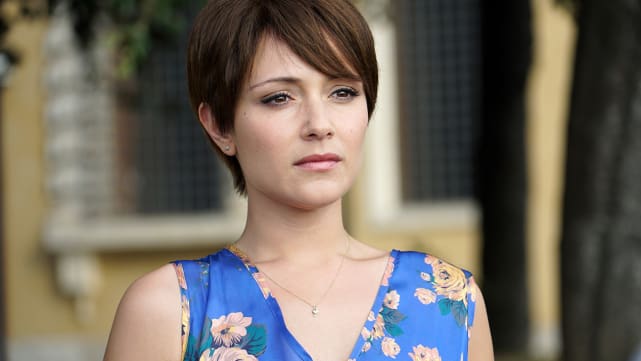 3. One Tree Hill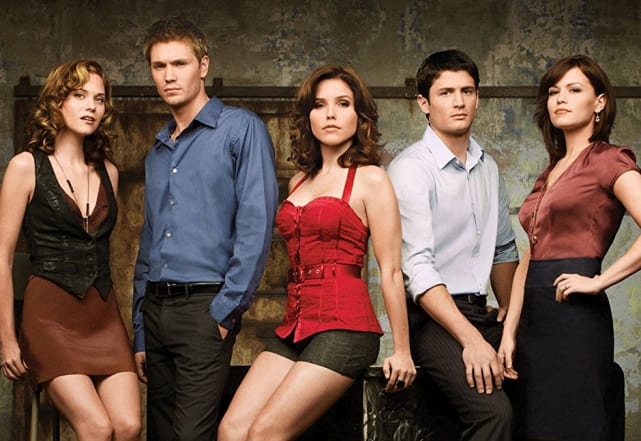 4. Gilmore Girls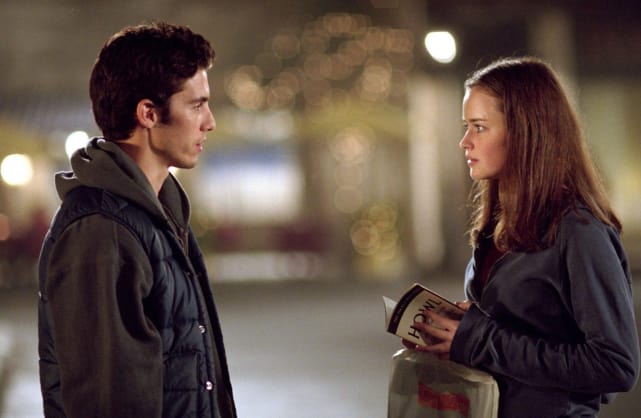 5. Friday Night Lights
6. The Fosters
Follow CRAVEYOUTV on socials
5 Movies & Documentaries to Watch on the 20th Anniversary of September 11
When someone asks you where you were on September 11, 2001, you can remember the day vividly.
It doesn't matter how old you were, your life was changed by the seismic event.
And it's hard to believe that 20 years have already passed.
On Saturday, the world will experience a day of mourning on the 20th anniversary of the tragic events that took down the World Trade Centers, prematurely stole so many lives, and changed the world as we know it.
Here are some of the most gripping movies and documentaries about 9/11 and a look at the world after:
Worth
Michael Keaton stars in the drama as a lawyer who aims to help the victims of the attacks and is forced to put a dollar value on the lives that were lost.
Watch it on Netflix
Zero Dark Thirty
Osama bin Laden became a household name who took credit for the 9/11 attacks. The drama tells the story of a CIA agent (played by Jessica Chastain) who helps the Navy SEAL Team track him down and kill him in a nighttime raid.
Watch it on Amazon Prime, Google Play, or YouTube.
United 93
United 93 was the fourth plane hijacked by al-Qaeda in the attacks. It crashed in a field in Shanksville, Pennsylvania, after heroic passengers took control. The drama is an account of what happened on the flight taken from the flight path, communication with air traffic control, phone calls, and interviews from loved ones of the victims.
Watch it on Amazon Prime, Hulu, or Peacock.
Turning Point: 9/11 and the War on Terror
The timely five-part Netflix series uses the September 11 attacks as a starting point for a larger conversation about the 20-year war in Afghanistan, which we're seeing play out in real-time with America's evacuation.
Watch it on Netflix
NYC Epicenters 9/11-> 2021½
The four-part documentary hails from director Spike Lee, who conducted over 200 interviews for the series. It features stories and first-hand accounts from eyewitnesses to the tragedy that struck the heart of NYC.
Watch it on HBO Max.
Fourth of July Guide: Most Popular Patriotic Movies by State
The best way to celebrate the red, white, and blue is with a patriotic movie or two.
Once you're done soaking up the warm weather, indulging in some delicious food, and taking in the fireworks, you'll likely want to wind down with a solid movie.
Comparitech decided to look at the American-based movies that are most popular in each state, which might help you narrow down your choices!
They found that some states are more avid patriotic movie fans than others. Idaho topped the list when it came to searching for several movies followed by DC, Alaska, and Utah.
Idaho's top picks included Tammy and the Bachelor, American Sniper, and Red Dawn,
The District of Columbia's top movies had a recurring theme of politics, with Lincoln, Vice, and The American President all rising to the top.
Several states preferred movies that were shot in their own backyard.
Georgia and Alabama chose Forrest Gump. The bench that Forrest sits on to narrate the entire movie is in Georgia. but as a child, Forrest lived in Greenbow, Alabama.
Hawaii preferred Pearl Harbor, which is where the harrowing events that took place on a Sunday morning in 1941 at the naval base in Pearl Harbor, Honolulu.
Texas chose The Alamo while Pennsylvania opted for Gettysburg.
Illinois, Kentucky, New York, and Nebraska all used 1930's nostalgia to feel more patriotic, choosing Mr. Deeds Goes to Town (1936), Gone with the Wind (1939), Allegheny Uprising (1939), and Young Mr. Lincoln (1939), respectively.
However, the most-watched movie overall was unsurprising 2020's musical Hamilton on Disney+.
Want to know which movie was the top in your state? See more HERE!
RELATED WATCHING: 10 Shows to Watch During 4th of July Weekend 2021
What to Watch July 2021 Guide: Virgin River, Gossip Girl Reboot, Big Brother and MORE
Happy July!
Summer's here and so are all of your favorite summer shows!
The scorching summer month brings new seasons of some fan faves along with some exciting new releases!
Here's what you can watch after you cool off from a long day of fun in the sun!
TV
Fear Street Trilogy – Netflix (July 2)
This is one camp ghost story that will send shivers up your spine. Think of this as Halloween in July! Netflix has tapped into R.L. Stine's novels for the three feature films, which will debut over the course of three Fridays. The movies are set in three different time periods — 1994, 1978, and 1666 — and focus on the haunted town of Shadyside, home to a spirit that possess people and forced them to commit murders.
Riverdale – The CW (July 7)
The second half of the teen drama will premiere new episodes mid-summer after its schedule was altered by the COVID-19 pandemic. Hiram Lodge is still causing havoc, Betty is looking for her missing sister, and Jughead may or may not have sobered up from his psychedelic trip! Read the review to catch up before the season kicks off now!
Big Brother – CBS (July 7)
Season 23 of the reality competition adds new players, a team element, and a live premiere to amp up the drama!
Love Island – CBS (July 7)
It's time to get hot and heavy with the premiere of Love Island that introduces 12 new hopefuls looking for romance! Due to the pandemic, the season filmed in Las Vegas rather than Fiji!
Gossip Girl – July 8 (HBO Max)
The series that shot Blake Lively to worldwide fame returns! Are you ready to return to the Met steps and read more tea from the private school teens? The new version of the beloved hit series taps into the role social media plays in the spread of gossip amongst NYC's elite. We bet you'll find yourself tuning in simply for the nostalgia factor.
Atypical – Netflix (July 9)
The coming-of-age series about Sam, who is on the autism spectrum, is gearing up to air its final season.
Virgin River – Netflix (July 9)
Get ready to take in the breathtaking sights of Virgin River, which picks up with Jack's shooting and teases a funeral, a wedding, and a baby!
Never Have I Ever – Netflix (July 15)
The second season of the coming-of-age series continues to give us a look into the everyday pressures of first-generation Indian American teen Devi.
Schmigadoon! – Apple TV+ (July 16)
SNL's Lorne Michaels brings together two of the greatest comics, Keegan-Michael Key and Cecily Strong, for a six-episode musical series that parodies iconic Golden Age Musicals. The duo star as a couple that goes backpacking in hopes of reviving their romance when they stumble upon a town living in a 1940s musical. The worst part? They can't leave until they find "true love." Other notable names include Alan Cumming, Kristin Chenoweth, Aaron Tveit, Dove Cameron, Ariana DeBose, Fred Armisen, Jaime Camil, Jane Krakowski and Ann Harada.
Turner & Hooch – Disney+ (July 21)
Disney+ is revamping a classic about a cop and his partner who just so happens to be a large dog. Josh Peck taps in the role made famous by Tom Hanks in 1989.
Sky Rojo – Netflix (July 23)
Alex Pina (the man behind Money Heist/La Casa de Papel) brings you the second installment about sex workers on the run.
Roswell, New Mexico – The CW (July 26)
Fill the alien void in your life with the third season of Roswell, New Mexico, which finds Max confronting an evil doppelganger.
Outer Banks – Netflix (July 30)
The hunt for treasure continues on the second season of Outer Banks. How long until the Pogues realize John B and Sarah survived the storm?
The Pursuit of Love – Amazon Prime (July 30)
The season, originally released by the BBC in the UK, is hitting Amazon Prime. It tells the story of two rich and privileged cousins Linda (Lily James) and Fanny (Emily Beecham) as they navigate complex emotions of love and sex.
MOVIES
The Tomorrow War – Amazon Prime (July 2)
In this futuristic apocalypse thriller, Chris Pratt is drafted to fight a war in 2051 where Earth is being attacked by aliens and the fate of humanity lies on his shoulders. J.K. Simmons also stars.
Black Widow – Disney+ (July 9)
The delayed-action spy thriller from Marvel movie finds Scarlett Johannson tapping into her character, Natasha Romanoff, and embracing a darker nature. It's available for Disney+ subscribers for $30 additional "Premiere Access."
A Quiet Place 2 – Paramount+ (July 12)
If you missed the sequel to A Quiet Place in theaters, the Emily Blunt and John Krasinski thriller will debut on the streamer!
Resort to Love – Netflix (July 29)
Alicia Keys serves as producer on the romantic comedy that finds pop star Erica (Christina Milian) hiding her feelings for her ex-fiance from his bride-to-be after landing a gig at his resort.
Jungle Cruise – Disney+ (July 30)
Dwayne Johnson and Emily Blunt hop onto the Jungle Cruise for an adventurous ride down the Amazon where they find danger and supernatural forces "all lurking in the deceptive beauty of the lush rainforest." It'll be available for an additional fee.