'Tis the season for everyone to do their best to convince Santa that they've been on their best behavior all year.
But Santa can't be fooled. He has a list, he's checked it twice, and he knows exactly which TV characters were naughty or nice.
2020 was a tough year for all of us.
But for every character that deserves a nice Christmas gift is a character who has been so bad that all they should get is a lump of coal under the tree.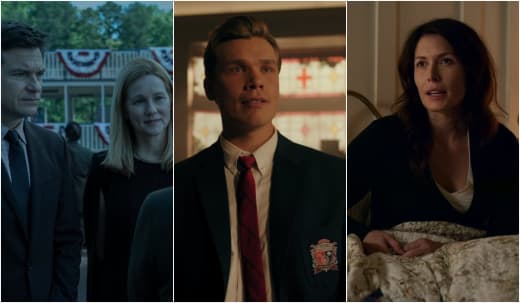 Murder, corruption, kidnapping, jealousy, and even hero complexes have landed all of these characters on Santa's naughty list!
You Season 2 premiered towards the backend of 2019, but Joe and Love were so bad that they truly deserve to be on every naughty list until the end of time.
As Joe's body count continued to rise, Love was revealed to be equally as crazy. And the fact that these two are about to become parents doesn't excuse their stalker-ish and murder-ish behavior.
Even with Love by his side and a baby on the way, Joe has already found his next obsession for You Season 3: the neighbor next door.
You can blame most of the crime in Gotham City on the one and only Alice.
She's a cold-blooded killer who rarely shows any remorse on Batwoman Season 1.
Not even her family is spared from her wrath and paranoia. She has killed her step-mom and the Commander's wife, Catherine, double-crossed her "brother" Mouse by poisoning him, and hatched an elaborate plan to kill her very own sister Batwoman/Kate Kane.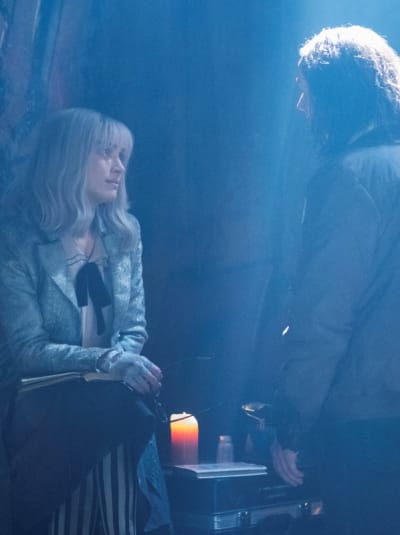 Charmaine was insufferable on Virgin River Season 2. She let her insecurities get the best of her, which resulted in behaviors fueled by jealousy.
She was rude to Mel, who went out of her way to help her during her high-risk pregnancy and constantly made Jack feel guilty for wanting to live his life on his own terms, making it hard to sympathize with her.
And she couldn't take no for an answer. There are theories that she's responsible for shooting Jack, and if that's true, she deserves more than coal!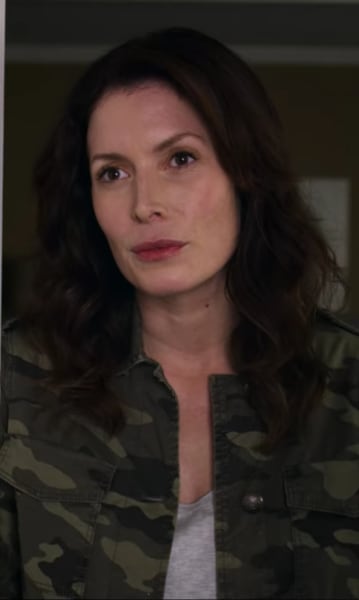 Teddy on Grey's Anatomy Season 17 deserves some kudos for being on the frontline treating COVID patients, so maybe Santa will go easy on her.
However, she certainly earned herself a place on the naughty list for the naughty, sexy times she had with her ex on her wedding day.
And sadly for her, thanks to a butt dial, she broadcasted it so that Owen, his OR, and the entire North Pole could hear it.
Chastain has never seen villains quite like Barrett Cain and Logan Kim on The Resident Season 3, and we're talking about a staff that has dealt with Lane Hunter!
Cain has been driven by his ego for much of the season and always prioritized himself, which is why he kept quiet about the superbug and caused innocent patients to fall ill.
Logan Kim co-conspired with Cain to get Conrad booted, had no respect for any of the employees and only saw dollar bills.
And when it came down to it, he turned his back on Cain to save himself and his reputation.
The show may be titled "good girls," but the only thing Beth, Annie, and Ruby are good at is being bad to the bone.
They've had so many chances to bow out of a life of crime, but instead, they justify their actions by convincing themselves they are doing it all to support their family.
Beth spent so much of her energy hiring a hitman to kill Rio on Good Girls Season 3, but she failed to realize that they've become just as bad as Rio, who also takes a spot on the naughty list for killing Lucy (and possibly Boomer).
The only difference between Rio and the girls is that he owns his actions.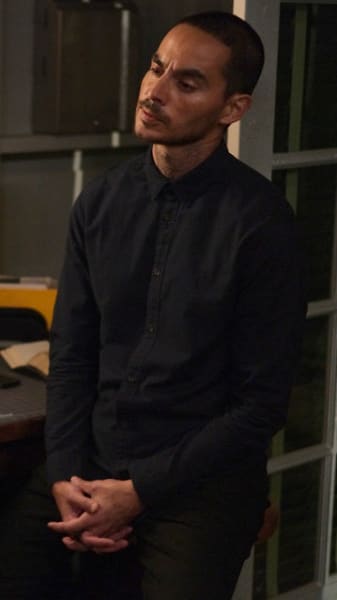 You'll never see Hiram Lodge's name on a "good list." Ever.
He continues to manipulate and sabotage his daughter at every chance he gets. At this point, it's petty.
He also broke out of jail by making his wife seem guilty of murder and weaseled his way into becoming Mayor of Riverdale so he could assert his power over the residents.
However, there are some other Riverdale Season 4 residents whose actions have also landed them on the naughty list!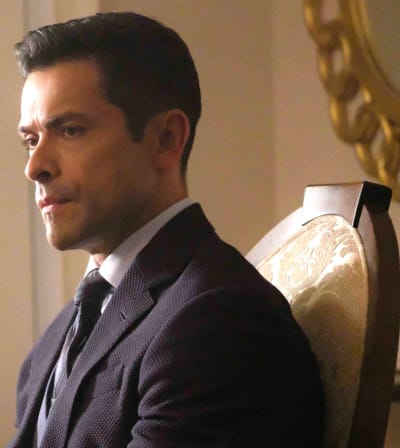 Archie snagged a spot on the list for letting his hero complex get the best of him.
He so desperately wants to be in amongst the action, even if it puts everyone he loves in danger.
And who can forget this season's true villains… the Stonewall Prep Literary Club of Donna Sweett, Joan Berkeley, Bret Weston Wallis, & Jonathan.
These four made it their mission to make Jughead's life a living hell and dragged Betty Cooper down with them.
Follow CRAVEYOUTV on socials
Will 'Manifest' Get a Season 4 After All?
Merely weeks after the devastating cancellation of NBC's Manifest, TVLine confirms that the network has been in talks with Warner Bros. and Netflix about a possible Season 4. However, reps for NBC, Netflix, and Warner Bros. have refused to comment for now.
Following the news of the supernatural drama's abrupt ending in mid-June, fans took to social media with the hashtag #SaveManifest in hopes of reversing the decision and getting it picked up by another network.
After the release of the first two seasons on streaming services, the series quickly dominated the charts. It remained on Netflix's "Top 10" watched shows for 27 consecutive days and Nielsen's weekly streaming chart during the week of June 14.
Jeff Rake, Manifest's showrunner, tweeted in late June, "Your support is awe-inspiring…we're not giving up. You deserve an end to the story."
While Rake has not confirmed that another season is officially happening, he did note: "Lots of speculation out there. No comment. Other than, if the impossible happens and the dead rise again, it's because of YOU."
Lots of speculation out there. No comment. Other than, if the impossible happens and the dead rise again, it's because of YOU.#SaveManifest

— Jeff Rake (@jeff_rake) July 20, 2021
Whatever it takes, Rake will even choose to produce a two-hour movie to bring closure to Manifest.
So Manifesters, you've been heard, and you can only get louder from here! Will the answers you've been waiting for resurface in a possible Season 4 pick-up? Will 828 fly again?
NBC 2021-2022 Fall Premiere Dates – Here's When #OneChicago Shows Return
The summer is great and all, but there's a void where all our favorite primetime shows should be.
Thankfully, we now know when our favorite shows will be premiering for the 2021-2022 fall TV season.
All #OneChicago shows (Chicago Fire, Chicago Med, and Chicago PD) will be back taking over Wednesday nights starting September 22.
In a shocking twist, Law & Order: For the Defense has been scrapped and replaced with The Blacklist. Sorry, L&O fans.
Check out the schedule below, and set your DVRs accordingly!
MONDAY, SEPTEMBER 20
8 pm The Voice
10 pm ORDINARY JOE (series premiere)
TUESDAY, SEPTEMBER 21
10 pm New Amsterdam
WEDNESDAY, SEPTEMBER 22
8 pm Chicago Med
9 pm Chicago Fire
10 pm Chicago P.D.
THURSDAY, SEPTEMBER 23
8 pm Law & Order: SVU (2-hour premiere, special time)
10 pm Law & Order: Organized Crime
FRIDAY, SEPTEMBER 24
9 pm Dateline
TUESDAY, SEPTEMBER 28
9 pm LA BREA (series premiere)
THURSDAY, SEPTEMBER 30
8 pm Law & Order: SVU (special time)
9 pm Law & Order: Organized Crime (two episodes)
THURSDAY, OCTOBER 21
8 pm The Blacklist
Fall Premiere 2021-2022 Dates for ABC: Grey's Anatomy, The Bachelorette, The Rookie, and More
The CW Fall 2021 Premiere Dates: See When 'Riverdale,' 'Nancy Drew,' 'All American' and More
Fall Premiere 2021-2022 Dates for ABC: Grey's Anatomy, The Bachelorette, The Rookie, and More
Mark your calendars because ABC has finally released its official premiere dates for the 2021 fall season.
Taking the first premiere slot, Dancing with the Stars will begin its 30th season on Monday, September 20. While The Bachelorette is among the last premiering shows on Tuesday, October 19, alongside ABC's new show Queens.
Meanwhile, Grey's Anatomy and its sister show Station 19 are keeping their Thursday slots starting on September 30.
And the anticipated reboot of The Wonder Years is taking off on Wednesday, September 22.
Keep on reading for an extensive list of the exact times and dates for all of your favorite shows returning soon!
MONDAY, SEPT. 20
8:00 pm Dancing with the Stars
WEDNESDAY, SEPT. 22
8:00 pm The Goldbergs
8:30 pm THE WONDER YEARS (series premiere)
9:00 pm The Conners
9:31 pm Home Economics (new time)
10:00 pm A Million Little Things
SUNDAY, SEPT. 26
8:00 pm Celebrity Wheel of Fortune (new day)
9:00 pm Supermarket Sweep (new time)
10:00 pm The Rookie
MONDAY, SEPT. 27
10:00 pm The Good Doctor
THURSDAY, SEPT. 30
8:00 pm Station 19
9:00 pm Grey's Anatomy
10:01 pm Big Sky (new day)
SUNDAY, OCT. 3
7:00 pm America's Funniest Home Videos
FRIDAY, OCT. 8
8:00 pm Shark Tank
9:01 pm 20/20 (two hours)
TUESDAY, OCT. 19
8:00 pm The Bachelorette
10:01 pm QUEENS (series premiere)
ABC Reveals Fall 2021-2022 TV Schedule with Big Sky, Grey's Anatomy and More