During my trip to Mexico last year, a waiter at a Spanish restaurant started questioning me about my hometown of Chicago. From there, he began asking if I'd ever been to New York or Las Vegas and wanted to know what these cities were like because he'd "only seen them on TV."
His statement struck me because, in an age where wanderlust is so real, it didn't occur to me that some people never had the opportunity to venture outside of their hometowns. Some people weren't as fortunate as I was to whip out a passport and go anywhere; some only saw the rest of the world through television shows.
In fact, I've traveled to many cities — DC, New Orleans, LA, to name a few — simply because I'd fallen in love with how they were portrayed on my favorite show. I loved feeling like I was on set with my favorite characters or experiencing a taste of their lifestyle.
In the wake of coronavirus when traveling has become limited and almost impossible with many border closures, this list of show locations that have inspired me to travel hits a bit differently. It's almost like a "bucket list" of places I'd love to check out once the pandemic is finally over and we can return to our normal lives.
Some locations and popular and immediately recognizable, so much so that they even have dedicated tours of their picturesque filming locations. Others fly a little more under the radar, but are so beautiful, you don't even need the magic of films and television to fall in love!
Did you ever travel anywhere after finding inspiration from a TV show? Let us know in the comments!
1. Game of Thrones
2. Sex and the City
3. Big Little Lies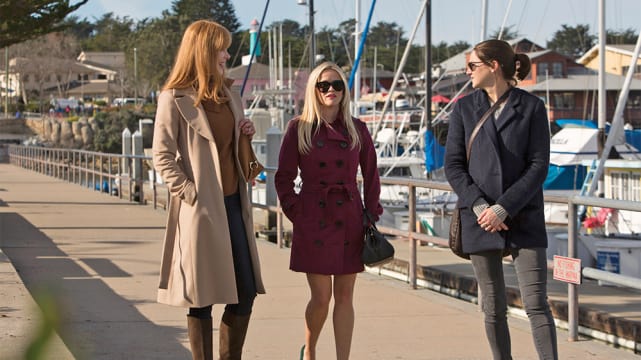 4. Downton Abbey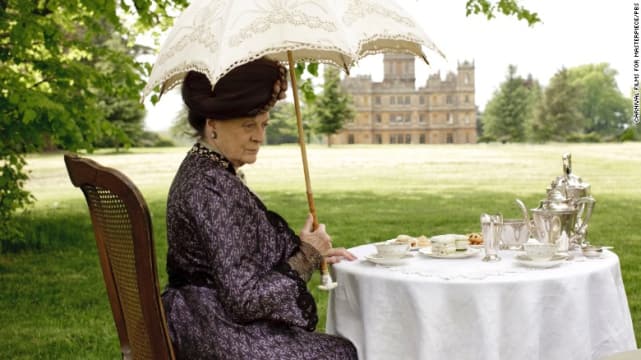 5. Portlandia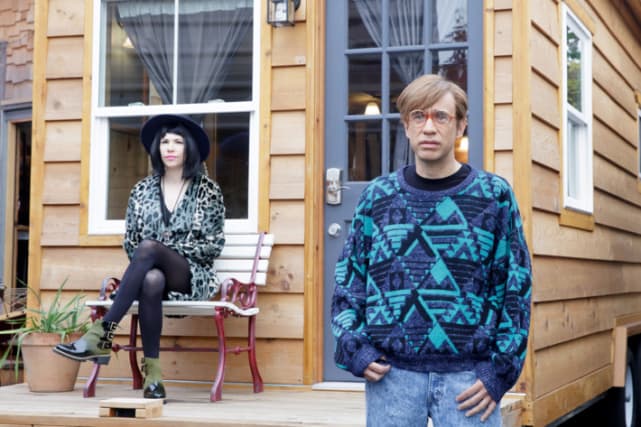 6. Outlander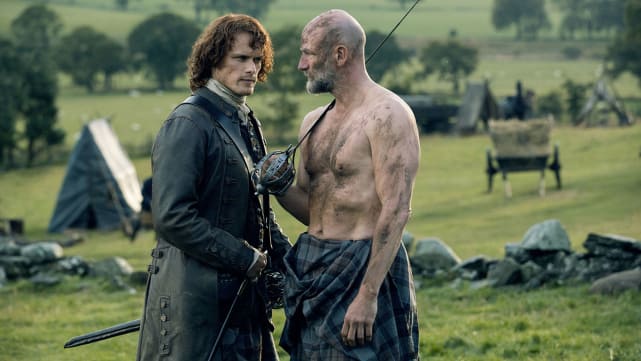 7. The Originals
8. Hawaii Five-0
9. The Affair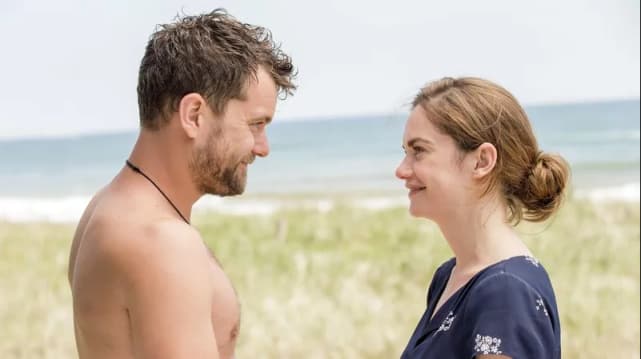 10. The Chicago Trilogy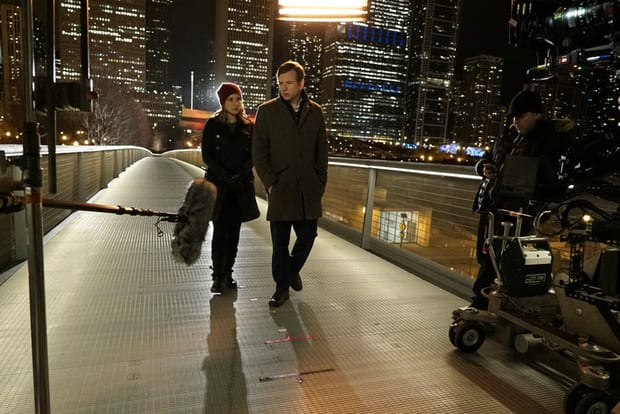 11. Scandal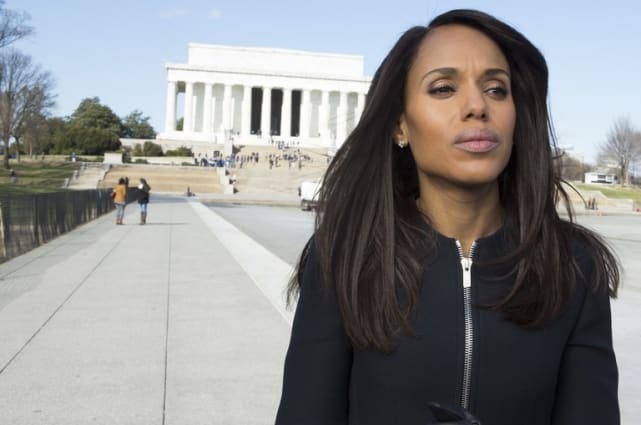 12. Timeless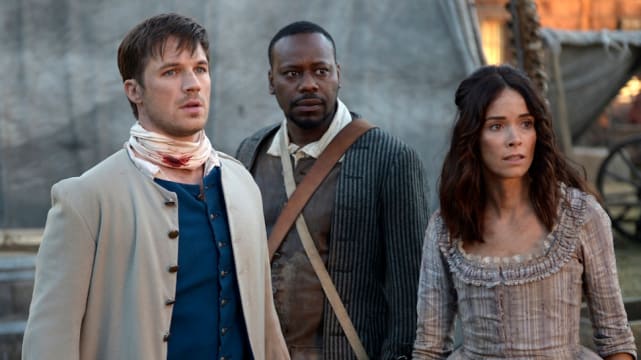 Follow CRAVEYOUTV on socials
Summer 2023 TV Lineup Schedule – Time to Heat Up the Summer
It's time to heat up the summer with plenty of new and returning TV shows.
The summer months are, obviously, best spent outside enjoying the warm weather, unlimited BBQs, and pools and beaches, but when you're ready for a little getaway, TV shows and characters are always around to keep you entertained.
With the WGA strike possibly continuing into the fall, summer television might be the last time we get any new seasons for the next few months, so embrace it.
As always, the slower-paced summer months are also the best time to catch up on any shows that you've been wanting to watch!
Here's what's on tap for summer 2023—let us know what you plan to watch in the comments!
May 2023
30 for 30: The American Gladiators Documentary (May 30, ESPN)
The Ride (May 30, Prime Video)
Drag Me to Dinner (May 31, Hulu)
Nancy Drew, season 4 (May 31, The CW)
June 2023
Manifest – season 4 part 2 (Netflix, June 2)
The Idol (HBO, June 4)
The Lazarus Project (June 4, TNT)
Cruel Summer, season 2 (Freeform, June 5)
It's Always Sunny in Philadelphia, season 16 (FX, June 7)
The Real Housewives of Orange County, season 17 (June 7, Bravo)
Alone, season 10 (History Channel, June 8)
Based on a True Story (Peacock, June 8)
Never Have I Ever, season 4 (Netflix, June 8)
The Crowded Room (Apple TV+, June 9)
The Full Monty (FX and Hulu, June 14)
The Big D (June 14, USA)
Temptation Island, season 5 (June 14, USA)
The Wonder Years, season 2 (June 14, ABC)
Project Runway, season 20 (June 15, Bravo)
Outlander, season 7 (June 16, Starz)
The Walking Dead: Dead City (June 18, AMC)
The Righteous Gemstones, season 3 (HBO, June 18)
Secret Invasion (Disney+, June 21)
The Bear, season 2 (FX, June 22)
I'm a Virgo (Prime Video, June 23)
2023 BET Awards (June 25, BET)
The Bachelorette, season 20 (June 26, ABC)
Grown-ish, season 6 (June 28, Freeform)
Hijack (Apple TV+, June 28)
The Witcher, season 3, part 1 (Netflix, June 29)
Warrior, season 3 (June 29, Max)
Tom Clancy's Jack Ryan, season 4 (June 30, Prime Video)
And Just Like That …, season 2 (HBO Max, June TBD)
Black Mirror, season 6 (Netflix, June TBD)
July 2023
The Horror of Delores Roach (July 7, Prime Video)
The Prank Panel (July 9, ABC)
The Afterparty, season 2 (Apple TV+, July 12)
Full Circle (Max, July 13)
Foundation, season 2 (Apple TV+, July 14)
The Summer I Turned Pretty, season 2 (July 14, Prime Video)
The Real Housewives of New York City, season 14 (Bravo, July 16)
Justified: City Primeval (FX, July 18)
Minx, season 2 (Starz, July 21)
Praise Petey (Freeform, July 21)
The Witcher, season 3, part 2 (Netflix, July 27)
Good Omens, season 2 (July 28, Prime Video)
Heels, season 2 (July 28, Starz)
Survival of the Thickest (July TBD, Netflix)
Reservation Dogs, season 3 (FX on Hulu, August 2)
Heartstopper, season 2 (Netflix, August 3)
Only Murders in the Building (Hulu, August 8)
Painkiller (Netflix, August 10)
The Upshaws, season 4 (August 17, Netflix)
Archer season 14 (August 30, FXX)
Ahsoka (Disney+, August TBA)
As for what we can look forward to in the fall and beyond, well, Lupin Season 3 is scheduled for October 3 on Netflix. Other shows in the works without premiere dates include Bridgerton Season 3 and The Crown Season 6 on Netflix, Ironheart and Loki on Disney+ and Gen V on Prime Video!
Memorial Day Weekend: 5 Best TV Shows to Binge-Watch
Break out the red, white, and blue because it's Memorial Day weekend.
The holiday, honoring and remembering fallen military personnel, is typically characterized by a three-day weekend consisting of parades and outdoor grilling.
But if you're planning to kickstart summer indoors, there are plenty of great shows and movies to binge-watch with friends, family, or even solo!
You can opt for some Memorial Day-themed movies, or you use this time to finally get around to that "one show" you've been meaning to watch! Or even use this time wisely to catch up on shows that will be dropping new seasons in the next few weeks/months.
If you're looking around for new shows to feed your eyeballs, look no further than this list of must-watch during Memorial Day weekend shows that are all streaming RIGHT NOW!
Manifest – Netflix
The last 10 episodes of the groundbreaking plane drama are preparing for landing on June 2, which. means that this is the perfect weekend to catch up on all this Manifest. Where did the passengers of Flight 828 go when they disappeared for 5 years?
Sweet Magnolias – Netflix
It's almost time to return to Serenity to catch up with your three best gal pals, Maddie, Dana Sue, and Helen. The beloved Netflix drama just announced a summer premiere, so this is your time to binge all the episodes you haven't seen yet!
How I Met Your Father – Hulu
HIMYF, the Hilary Duff-led HIMYM spinoff, is one of the biggest sitcoms on TV right now. Along with its promising cast, it delivers a fast-paced yet quirky and hilarious storyline that makes it a breeze to watch during a long weekend.
Cruel Summer – Freeform
Love a good mystery? So do we. And Cruel Summer, which was a breakout hit in 2021 when it dropped its first season, kept audiences on their toes right down to the last minute of the season. The first season of the drama—spanning three different summers—focused on Kate Wallis, a popular teen who goes missing, and Jeanette Turner, a dorky outlier who is accused of knowing who abducted Kate and keeping it a secret. Which one of them do we believe? Binge all seven episodes and prepare for the arrival of season 2 in June!
The Bear – Hulu
There may be a lot happening in Jeremy Allen White's personal life right now, but that shouldn't deter you from enjoying Hulu's The Bear, where he plays a young chef from the fine dining world who comes to run his family's sandwich shop following a death in the family. There's a lot to dig into with this one, including White's poignant performance and an organic chemistry with the cast.
2023 Renewal Scorecard—Which of Your Favorite Shows Are Sticking Around?
It's hard to believe that the 2022-2023 TV season is almost over—and you can find a list of finale dates right here—but we're already looking ahead to the upcoming primetime broadcast year.
And that means checking whether or not your favorite shows will be joining the 2023-2024 lineup. Have they been renewed? Canceled? Or is the verdict still out?
We've compiled a list of all the big network shows and broke it down for you so that you know exactly where your show stands going into the upcoming TV season.
Check it out below—we'll update the list as ABC, NBC, FOX, CBS, and The CW announce renewals/cancelations!
ABC
Renewed Shows:
Abbott Elementary– Season 3
American Idol – Season 21
The Bachelor – Season 27
Celebrity Family Feud – Season 9
Claim to Fame – Season 2
Grey's Anatomy – Season 20
Press Your Luck – Season 5
The Wonder Years – Season 2 (premieres summer)
Will Trent – Season 2
Bachelor in Paradise
The Bachelorette
Celebrity Wheel of Fortune
Shark Tank
Not Dead Yet
The Rookie
The Good Doctor
Station 19
The Conners

Canceled:
Avalon
The Goldbergs
Alaska Daily
Big Sky
The Company You Keep

Final Season:
A Million Little Things
To Be Determined:
Home Economics
The Rookie: Feds
CBS
Renewed:
48 Hours – Season 36
60 Minutes – Season 56
The Amazing Race – Season 35
Blue Bloods – Season 14
Bob Hearts Abishola – Season 5
CSI: Vegas – Season 3
The Equalizer – through Season 4
FBI – through Season 6
FBI: International – through Season 3
FBI: Most Wanted – through Season 5
Fire Country – Season 2
Ghosts – Season 3
Lingo – Season 2
NCIS – Season 21
NCIS: Hawaii – Season 3
The Neighborhood – Season 6
So Help Me Todd – Season 2
Survivor – through Season 46
Tough as Nails – Season 5
Young Sheldon – through Season 7
S.W.A.T. – (Season 7 final – canceled and resurrected for 13 episodes)
Final Season:
NCIS: Los Angeles
New Shows for the 2023-2024 Broadcast:
True Lies
The Never Game
Fox
Renewed:
Accused – Season 2
Alert: Missing Persons Unit – Season 2
Bob's Burgers – through Season 15
Family Guy – through Season 23
The Cleaning Lady – Season 3
Accused – Season 2
Alert: Missing Persons Unit – season 2
Grimsburg – through Season 2
Krapopolis – through Season 3
The Simpsons – through Season 36
9-1-1: Lone Star (Season 5)
Canceled:
Monarch
The Resident
Call Me Kat
9-1-1 (renewed and moving to ABC)
Fantasy Island
To Be Determined:
The Great North
HouseBroken
So You Think You Can Dance
Welcome to Flatch
NBC
Renewed:
American Auto – Season 2
Chicago Fire – Season 12
Chicago Med – Season 9
Chicago P.D. – Season 11
Grand Crew – Season 2
La Brea – Season 3
Law & Order – Season 23
Law & Order: Organized Crime – Season 4
Law & Order: SVU – Season 25
Magnum P.I. – Season 5
Quantum Leap – Season 2
Night Court – Season 2
The Voice – Season 24
The Wall – Season 5
Weakest Link – Season 3
Final Season:
The Blacklist
New Amsterdam
New Shows for the 2023-2024 Broadcast:
Found (delayed to fall)
To Be Determined:
Lopez vs. Lopez
Young Rock
The CW
All American – Season 6
Walker –
Canceled:
Tom Swift
Walker: Independence
Kung Fu
The Winchesters
Final Season:
The Flash
Nancy Drew
Riverdale
DC's Stargirl
To Be Determined:
All American: Homecoming
Superman & Lois
Gotham Knights