Looking for the perfect holiday gift for the TV lover in your life?
Look no further! We put together a TV-themed gift guide here at CraveYouTV that will make shopping this holiday season a breeze.
We've drawn inspiration from shows such as Schitt's Creek, The Mandalorian, Virgin River, The Marvelous Mrs. Maisel, The Bachelorette, and more!
Schitt's Creek Wine
This gift is person for the wine enthusiast in your life. Take off the actual wine label and replace it with one of these Schitt's Creek-inspired labels. The labels read: "Ew, Covid," "Merry Schittsmas," "Bebe, it's cold outside," and "I'm trying very hard not to connect with people right now." The best part is that you're also supporting an Etsy shop with your purchase. See it here!
Fancy Charcuterie Board
If you're constantly sitting in front of the TV binge-watching your favorite shows, snacks are a must. The Netflix fanatic in your life will love a cheese board engraved with "Netflix & Cheese." Get it on Etsy.
Baby Yoda
No one can resist the cuteness of Baby Yoda, The Child, Grogu. Call him whatever you want, but don't deny the obvious fact: you need this 11-inch plush! Get him now
! And check out all the other Baby Yoda gifts inspired by The Mandalorian here.
Friends Monopoly
The one where they played Monopoly. The whole game is Friends-themed. "Advance to Ross' Teeth, All the Thanksgivings, Phoebe Gets Married – will you owe rent or reap the rewards?" the description reads. Get it now.
Big Little Liars Sweatshirt
Have you always wanted to be one of the moms of Monterrey? Unless you plan on moving there, you can show off your love for Big Little Lies with this crewneck sweatshirt. Not to mention it's on sale here!
Mrs. Maisel Cosmetic Pouch
Want to look as fabulous as Midge on Amazon Prime's The Marvelous Mrs. Maisel. Now you can store all your beauty essentials in this adorable and fashionable pouch. Get it here.
Novel by Chris Harrison
Chris Harrison is the real MVP of The Bachelor franchise. In his first novel, ABC's host "explores the perils and rewards of risking everything for love."
Eiffel Tower Keychain
This keychain is far from basic. If it was good enough for Emily in Emily in Paris, it's good enough for the traveler in your life. Get it here.
Money Heist Face Mask
If you're going to wear a face mask for the foreseeable future, might as well make a statement and rep the best Netflix show ever invented. Buy it now.
Brothers Bond Merch
Damon and Stefan Salvatore (Ian Somerhalder and Paul Wesley) teamed up to make a bourbon about their brotherhood. You can sign up the biggest The Vampire Diaries fan in your life to get a notification when it finally goes on sale, but in the meantime, there's also some "Brothers Bond" merch to shop around. Get it here.
Happy Sunday Twitterverse. As we weather real storms in the sky bashing our southern shores, viral and political storms on the ground and social media storms- I thought this image was fitting. Edited by a lovely lady named Diksha on Instagram pic.twitter.com/zeil3qqKAZ

— Ian Somerhalder (@iansomerhalder) October 11, 2020
Simpsons Cards Against Humanity
If you love Cards Against Humanity, you're going to love this Simpson's version. Suitable for 17+ Get it now.
Chess Board
Chess is all the rage now thanks to Netflix's The Queen's Gambit. The series has driven an unprecedented surge in chess boards. Whether you're a beginning or a seasoned player, grab a board and channel your inner Beth Harmon. Buy now.
Nostalgic Blockbuster Board Game
Okay, this one is for the movie-buffs who are old enough to remember the excitement of a trip to Blockbuster Video on a Friday night. Big Potato's: Blockbuster Returns game is perfect for anyone who has ever seen a movie. Get it now.
A Cameo from your Favorite Actor
Cameo allows you to send your loved one a personalized message from their favorite celebrity. There are plenty of actors to choose from including Jane the Virgin's Jaime Camil, Virgin River's Martin Henderson, The Originals' Daniel Gillies, Schitt's Creek's Jennifer Roberston, The 100's Eliza Taylor, and even Dawson's Creek's James Van Der Beek. You can browse all the talent HERE!
It's… it's… ROGELIO DE LA VEGA!! @jaimecamil pic.twitter.com/6uWqOKDMJH

— Cameo (@BookCameo) December 3, 2020
Rose Apothecary Mug
Channel your inner David with this mug inspired by TV-fave Schitt's Creek. Get it on Etsy now.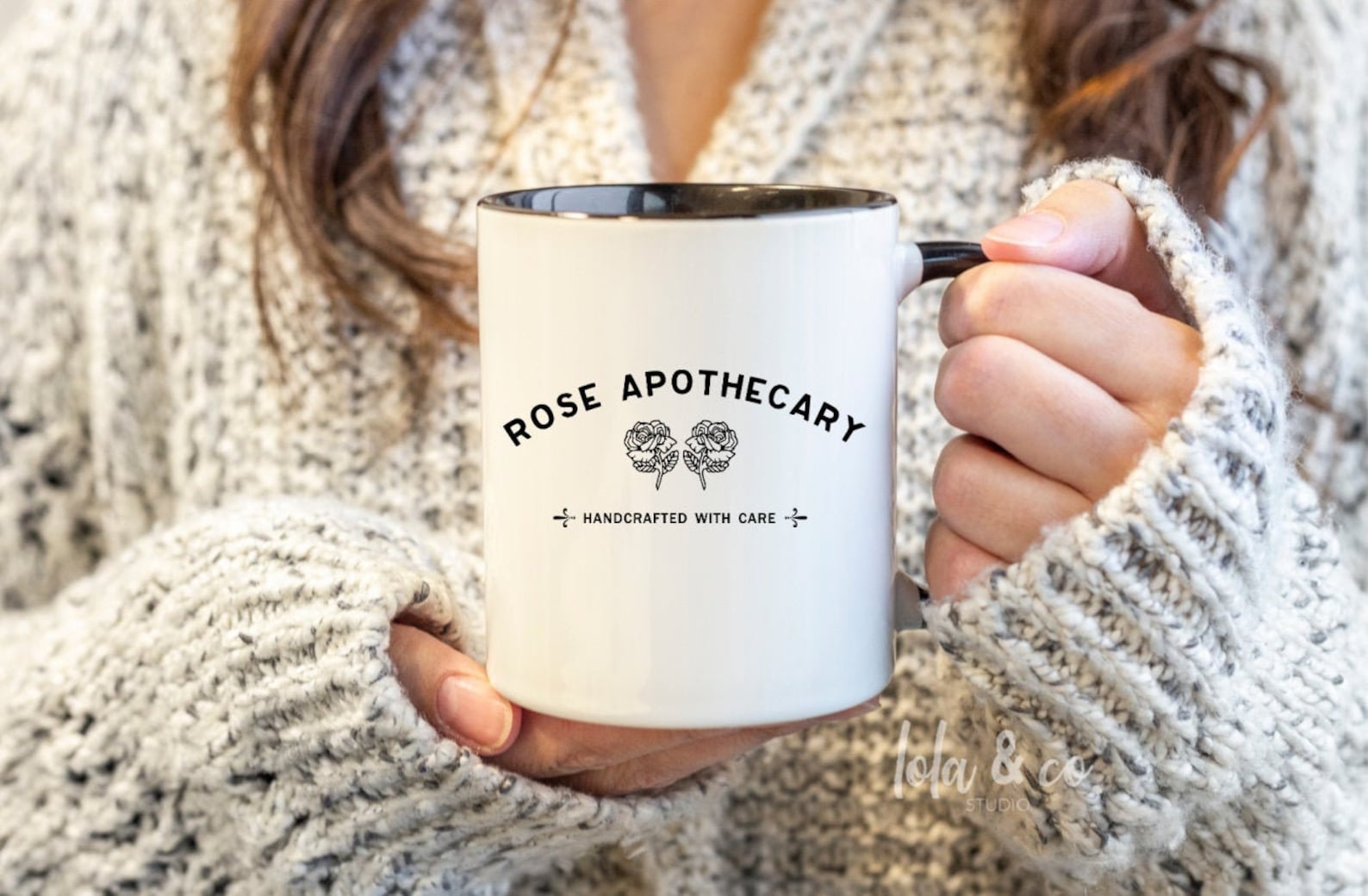 Follow CRAVEYOUTV on socials
Where to Watch Bob Saget's Comedy Specials and Hit TV Shows
The nation is mourning the death of Bob Saget, who passed away suddenly at the age of 65.
Pluto TV is honoring the unforgettable comedian and actor who changed television forever with a programming block that includes some of his biggest comedy special.
And you can watch them for free!
Starting today (1/10) at 10:30pm ET/7:30pm PT today, Pluto TV will play back-to-back programming featuring Saget, which includes:
Bob Saget: That's What I'm Talking About
Bob Saget: Zero to Sixty
The Comedy Central Roast of Bob Saget
The Aristocrats
The specials will also air again tomorrow beginning at 7pm ET/4pm PT, also on the Stand-Up TV channel.
You can also tap into some of Saget's biggest TV shows!
The beloved family sitcom, Full House, that made Saget a household name as America's TV dad, Danny Tanner, can be streamed at HBO Max, the reboot Fuller House is available on Netflix, the seasons he hosted of America's Funniest Home Video can be streamed on Amazon, How I Met Your Mother which Saget narrated can be streamed on Hulu, while Entourage is available on HBO Max.
'Full House' Actor Bob Saget Found Dead at 65
America's TV dad Bob Saget has died.
He was 65.
According to TMZ, the actor was found by security in his hotel room at the Ritz-Carlton in Orlando.
A cause of death is currently unknown.
The Orange County Sheriff's Department confirmed the death. They confirmed that detectives did not find drugs or foul play as a cause.
Saget was best known for playing Danny Tanner on Full House and Fuller House.
RIP.
9 Shows That Need to Be On Your Radar for 2022
It was bittersweet saying goodbye to plenty of shows in 2021, but the plus side is that it made room for a handful of new shows that are gearing up for their highly-anticipated premieres.
There are plenty of shows that we're excited about, but since it's too much for anyone person to take in, we've condensed it to a list including the best of the best.
These are all the shows already garnering and generating buzz in 2022 — even before they've premiered.
Check out our list of shows (mostly new, but also a few final seasons) that should be on your radar:
How I Met Your Father – Hulu
Fans of How I Met Your Mother can re-live all the magic with a new group of friends with Hilary Duff at the helm. It's also giving us some Younger vibes, so call it the best of both worlds.
The gender-reversed comedy premieres Tuesday, Jan. 18 with the first two episodes and then on a weekly basis.
House of the Dragon – HBO Max
Even if the final season of "Game of Thrones" left a bad taste in your mouth, don't worry, the prequel is here to serve as a palate cleanser. Set 200 years before GOT, it's based on George R.R. Martin's Fire & Blood and focuses on the a civil war within House Targaryen. There is no premiere date as of yet, but that hasn't stopped us from holding our breath.
BEL-AIR – Peacock
Revivals get a bad rap, but they aren't always terrible. We've seen success with Saved by the Bell and Roswell, so fingers-crossed that Bel-Air, a comedy reimagined as an hour-long drama, will deliver in the same way. Will Smith has signed on for the project alongside the original creators. Jabari Banks stars as Will, a young man who moves into the gated mansion of Bel-Air in modern-day America, and explores plenty of conflicts and biases. It has been picked up for two seasons prior to the premiere on Sunday, Feb. 13 with the first two episodes and then weekly episodes.
Ozark – Netflix (Fourth and final season)
We're crossing the finish line on Ozark this year, which is arguably a good thing because I don't know how much more my nerves could handle. And the end is likely something the Byrde family definitely wants after getting too wrapped up in a messy situation with the Mexican cartel. Jason Bateman, Laura Linney, and Julia Gardner all make this series an intoxicating binge from beginning to end, even if the fourth and final season is split up into two parts with the first half arriving on Netflix on January 21.
She-Hulk
Disney+ saw massive success with their Marvel shows, so it's not a surprise that there's a palpable excitement for She-Hulk starring Orphan Black's Tatiana Maslany, a lawyer who has one small favor to ask: don't make her angry. She's the less-angry-but-just-as-green cousin of Bruce Banner, the Hulk, played by Mark Ruffalo, who is expected to make an appearance. No premiere date has been announced yet.
Inventing Anna – Netflix
Shonda Rhines is making her mark on Netflix with a series based on the true and shocking story of fashionable grifter Anna Delvey who faked being a German heiress to scam New York New Yorker's into thinking she was a German heiress. Ozark's secret weapon, Julia Gardner, works miracles as Delvey. The cast also stars Scandal's Katie Lowes and Orange is the New Black's Laverne Cox. This is a can't miss limited series that hits Netflix on February 11.
Lord of the Rings – Amazon Prime
This is a big one for fans of the LOTR films! The television adaptation is a prequel set thousands of years before the events of J.R.R. Tolkien's The Hobbit and The Lord of the Rings and features an ensemble cast — both new and familiar — as they confront an evil unlike ever before in the Second Middle Age. It will make its mark on Amazon Prime on September 22.
Stranger Things – Netflix
We've paid our dues waiting to catch up with the residents of Hawkins, Indiana. Only this time, the action will take us to California and Soviet Russia (because, yes, Hopper is alive — spoiler) as the group of friends tries to stop the supernatural entities of the Upside Down once and for all. A premiere date (for the fourth and possible final season) announcement is likely on the horizon, but our money is on late spring or early summer. After all, we've waited long enough!
Obi-Wan Kenobi – Disney+
Disney and Star Wars go hand-in-hand, and with the success of the recent The Book of Boba Fett and The Mandalorian, it only makes sense that they would dive into Jedi master Obi-Wan Kenobi. The series is set a decade after the events of Star Wars: Episode III—Revenge of the Sith. In a real treat, Ewan McGregor will reprise the titular role, while Hayden Christensen will return as Darth Vader. No premiere date has been announced.