Looking for the perfect holiday gift for the TV lover in your life?
Look no further! We put together a TV-themed gift guide here at CraveYouTV that will make shopping this holiday season a breeze.
We've drawn inspiration from shows such as Schitt's Creek, The Mandalorian, Virgin River, The Marvelous Mrs. Maisel, The Bachelorette, and more!
Schitt's Creek Wine
This gift is person for the wine enthusiast in your life. Take off the actual wine label and replace it with one of these Schitt's Creek-inspired labels. The labels read: "Ew, Covid," "Merry Schittsmas," "Bebe, it's cold outside," and "I'm trying very hard not to connect with people right now." The best part is that you're also supporting an Etsy shop with your purchase. See it here!
Fancy Charcuterie Board
If you're constantly sitting in front of the TV binge-watching your favorite shows, snacks are a must. The Netflix fanatic in your life will love a cheese board engraved with "Netflix & Cheese." Get it on Etsy.
Baby Yoda
No one can resist the cuteness of Baby Yoda, The Child, Grogu. Call him whatever you want, but don't deny the obvious fact: you need this 11-inch plush! Get him now
! And check out all the other Baby Yoda gifts inspired by The Mandalorian here.
Friends Monopoly
The one where they played Monopoly. The whole game is Friends-themed. "Advance to Ross' Teeth, All the Thanksgivings, Phoebe Gets Married – will you owe rent or reap the rewards?" the description reads. Get it now.
Big Little Liars Sweatshirt
Have you always wanted to be one of the moms of Monterrey? Unless you plan on moving there, you can show off your love for Big Little Lies with this crewneck sweatshirt. Not to mention it's on sale here!
Mrs. Maisel Cosmetic Pouch
Want to look as fabulous as Midge on Amazon Prime's The Marvelous Mrs. Maisel. Now you can store all your beauty essentials in this adorable and fashionable pouch. Get it here.
Novel by Chris Harrison
Chris Harrison is the real MVP of The Bachelor franchise. In his first novel, ABC's host "explores the perils and rewards of risking everything for love."
"A true romantic at heart, he believes that everyone deserves their own fairytale ending. Now, in his first work of fiction, Chris draws on his unique insights and wisdom in a remarkable debut novel that explores love and its consequences—a must-read for Bachelor fans and hopeless romantics everywhere." Get it here.
Eiffel Tower Keychain
This keychain is far from basic. If it was good enough for Emily in Emily in Paris, it's good enough for the traveler in your life. Get it here.
Money Heist Face Mask
If you're going to wear a face mask for the foreseeable future, might as well make a statement and rep the best Netflix show ever invented. Buy it now.
Brothers Bond Merch
Damon and Stefan Salvatore (Ian Somerhalder and Paul Wesley) teamed up to make a bourbon about their brotherhood. You can sign up the biggest The Vampire Diaries fan in your life to get a notification when it finally goes on sale, but in the meantime, there's also some "Brothers Bond" merch to shop around. Get it here.
Happy Sunday Twitterverse. As we weather real storms in the sky bashing our southern shores, viral and political storms on the ground and social media storms- I thought this image was fitting. Edited by a lovely lady named Diksha on Instagram pic.twitter.com/zeil3qqKAZ

— Ian Somerhalder (@iansomerhalder) October 11, 2020
Simpsons Cards Against Humanity
If you love Cards Against Humanity, you're going to love this Simpson's version. Suitable for 17+ Get it now.
Chess Board
Chess is all the rage now thanks to Netflix's The Queen's Gambit. The series has driven an unprecedented surge in chess boards. Whether you're a beginning or a seasoned player, grab a board and channel your inner Beth Harmon. Buy now.
Nostalgic Blockbuster Board Game
Okay, this one is for the movie-buffs who are old enough to remember the excitement of a trip to Blockbuster Video on a Friday night. Big Potato's: Blockbuster Returns game is perfect for anyone who has ever seen a movie. Get it now.
A Cameo from your Favorite Actor
Cameo allows you to send your loved one a personalized message from their favorite celebrity. There are plenty of actors to choose from including Jane the Virgin's Jaime Camil, Virgin River's Martin Henderson, The Originals' Daniel Gillies, Schitt's Creek's Jennifer Roberston, The 100's Eliza Taylor, and even Dawson's Creek's James Van Der Beek. You can browse all the talent HERE!
It's… it's… ROGELIO DE LA VEGA!! @jaimecamil pic.twitter.com/6uWqOKDMJH

— Cameo (@BookCameo) December 3, 2020
Rose Apothecary Mug
Channel your inner David with this mug inspired by TV-fave Schitt's Creek. Get it on Etsy now.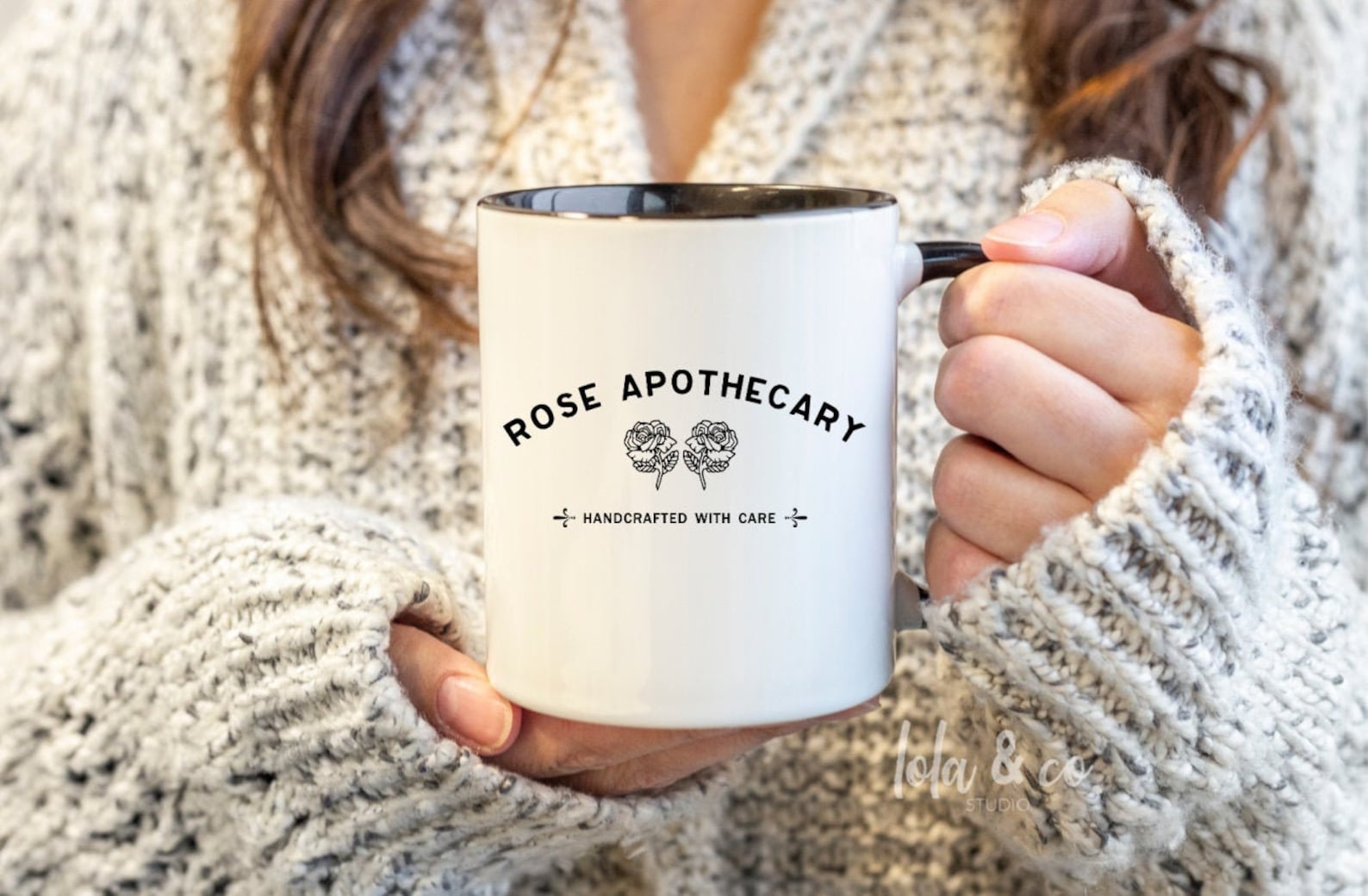 Follow CRAVEYOUTV on socials
Will There Be a 5th Season of 'YOU'?
As YOU wrapped up its fourth season run on March 9, fans couldn't help but wonder whether a fifth season was in the works.
The good news is that on March 24, Netflix announced that YOU Season 5 is happening.
Unfortunately, the fifth season will also mark the drama's final season. No premiere date has been announced, but new episodes are expected to arrive in 2024.
Brace yourself for Joe Goldberg's final chapter.

You will return for a fifth and final season in 2024! pic.twitter.com/rbQBOnQPSJ

— Netflix (@netflix) March 24, 2023
The fourth season of the Lifetime-turned-Netflix thriller basically hit reset, throwing audiences for a loop with a murder mystery format surrounding Joe's new life in London as Professor Jonathan Moore.
The action really ramped up in the second half of the season as Joe's lies and secrets began to unravel and catch up to him, threatening his "European getaway" and any shot at happiness.
It's actually quite amazing what the writers have been able to accomplish. They've managed to keep Joe's character consistent yet provide several unique seasons that continue to keep audiences in suspense and shock with numerous well-executed twists.
And it definitely seems that there's much more where that came from in terms of a fifth season, which will now gear up to wrap up the storyline, provide closure (will we see Dr. Nicky and Ellie make a return?) and hopefully, serve justice where justice is due.
Spoilers below—stop reading if you're not caught up on the most recent season of YOU!!
By the end of season 4, Joe managed to come out on top, eliminating Nadia by forcing her to take the fall for Rhys Montrose and Edward's deaths. He thought his Marienne problem was taken care of when he carried her lifeless body to a park bench, but little did Joe know, she was actually alive. He fell for the elaborate and insane escape plan that she concocted with Nadia.
And after a failed suicide attempt, Joe managed to silence the voices outside of his head, personified by the hallucination of Rhys, embraced his darkness, and found a kindred spirit—sort of—in Kate, who he believes is the love of his life.
The two promised that they'd keep each other on the straight and narrow, though for Joe, that meant simply accepting his desires to kill as normal. And with Kate's protections in place, he'll be able to continue on as Joe doing what Joe does.
And thus, Joe is more powerful and dangerous than ever. It would be a shame if the streamer didn't let writers, and audiences, explore this new side of Joe—the one that's completely content with himself and no longer running from the darker parts.
There are so many unanswered questions that benefit from another season. Can he really be the man Kate wants him to be? Will he be content with Kate and tame his obsessive nature? Can he cover up additional murders? Does having Kate on his side make it easier or will she eventually begin to pry and wonder? What if he can't control his temper? Will Kate end up in a glass cage just like the rest of them eventually?
Then there's Marienne, who is a loose thread since she's alive and well. I don't think she'd actively risk her safety to take down Joe, but she does owe Nadia, who risked everything and went out of her way to help free Marienne, only to get caught in the crosshairs herself.
There's a lot of story left to tell when it comes to Joe Goldberg's new lease on life, and while I'm not exactly sure how much more audiences can stomach or how much more blood needs to be spilled, Netflix clearly knows it has a duty to the people to end this series the right way—with Joe hopefully meeting his match and dying an excruciatingly painful death just like all of his victims.
That didn't happen on YOU Season 4 as he once again got away with murder, so it just means that we're hoping to see it on YOU Season 5.
You can check out all of our YOU coverage in the meantime!
2023 Oscars Winners List—Find Out Who Took Home the Gold
The 2023 Oscars are officially upon us—and there are some big names gunning for the gold.
Viewers are keeping their eyes peeled to see if Everything Everywhere All at Once can sweep, whether Jimmy Kimmel's jokes will land and if Brendan Fraser will take the top honor for Best Actor this year. There's also a tight race between Michelle Yeoh and Cate Blanchett, both of whom would set records and make history with their respective wins.
It all starts today at 8 p.m. ET on ABC!
Here's a full list of nominees—we'll be updating the list indicating the winners in bold throughout the night!
Best picture
"All Quiet on the Western Front"
"Avatar: The Way of Water"
"The Banshees of Inisherin"
"Elvis"
"Everything Everywhere All at Once" – WINNER
"The Fabelmans"
"Tár"
"Top Gun: Maverick"
"Triangle of Sadness"
"Women Talking"
Best actor
Brendan Fraser, "The Whale" – WINNER
Colin Farrell, "The Banshees of Inisherin"
Austin Butler, "Elvis"
Bill Nighy, "Living"
Paul Mescal, "Aftersun"
Best actress
Ana de Armas, "Blonde"
Cate Blanchett, "Tár"
Andrea Riseborough, "To Leslie"
Michelle Williams, "The Fabelmans"
Michelle Yeoh, "Everything Everywhere All at Once" – WINNER
Best director
Martin McDonagh, "The Banshees of Inisherin"
Daniel Kwan and Daniel Scheinert, "Everything Everywhere All at Once" – WINNER
Steven Spielberg, "The Fabelmans"
Todd Field, "Tár"
Ruben Ostlund, "Triangle of Sadness"
Best supporting actor
Brian Tyree Henry, "Causeway"
Judd Hirsch, "The Fabelmans"
Brendan Gleeson, "Banshees on Inisherin"
Barry Keoghan, "Banshees of Inisherin"
Ke Huy Quan, "Everything Everywhere All at Once" – WINNER
Best supporting actress
Angela Bassett, "Black Panther: Wakanda Forever"
Hong Chau, "The Whale"
Kerry Condon, "The Banshees of Inisherin"
Stephanie Hsu, "Everything Everywhere All at Once"
Jamie Lee Curtis, "Everything Everywhere All at Once" – WINNER
International film
"All Quiet on the Western Front" (Germany) – WINNER
"Argentina, 1985" (Argentina)
"Close" (Belgium)
"EO" (Poland)
"The Quiet Girl" (Ireland)
Best animated feature
"Guillermo del Toro's Pinocchio" – WINNER
"Marcel the Shell With Shoes On"
"Puss in Boots: The Last Wish"
"The Sea Beast"
"Turning Red"
Original screenplay
"Everything Everywhere All at Once" – WINNER
"The Banshees of Inisherin"
"The Fabelmans"
"Tár"
"Triangle of Sadness"
Adapted screenplay
"All Quiet on the Western Front"
"Glass Onion: A Knives Out Mystery"
"Living"
"Top Gun: Maverick"
"Women Talking" – WINNER
Visual effects
"Avatar: The Way of Water" – WINNER
"Top Gun: Maverick"
"The Batman"
"Black Panther: Wakanda Forever"
"All Quiet on the Western Front"
Original score
Volker Bertelmann, "All Quiet on the Western Front" – WINNER
Justin Hurwitz, "Babylon"
Carter Burwell, "The Banshees of Inisherin"
Son Lux, "Everything Everywhere All at Once"
John Williams, "The Fabelmans"
Original song
"Applause," from "Tell It Like a Woman"
"Hold My Hand," from "Top Gun: Maverick"
"Lift Me Up" from "Black Panther: Wakanda Forever"
"Naatu Naatu" from "RRR" – WINNER
"This Is a Life" from "Everything Everywhere All at Once"
Documentary feature
"All That Breathes"
"All the Beauty and the Bloodshed"
"Fire of Love"
"A House Made of Splinters"
"Navalny" – WINNER
Documentary short subject
"The Elephant Whisperers" – WINNER
"Haulout"
"How Do You Measure a Year?"
"The Martha Mitchell Effect"
"Stranger at the Gate"
Cinematography
James Friend, "All Quiet on the Western Front" – WINNER
Darius Khondj, "Bardo, False Chronicle of a Handful of Truths"
Mandy Walker, "Elvis"
Roger Deakins, "Empire of Light"
Florian Hoffmeister, "Tár"
Costume design
"Babylon"
"Black Panther: Wakanda Forever" – WINNER
"Elvis"
"Everything Everywhere All at Once"
"Mrs. Harris Goes to Paris"
Animated short
"The Boy, the Mole, the Fox and the Horse" – WINNER
"The Flying Sailor"
"Ice Merchants"
"My Year of Dicks"
"An Ostrich Told Me the World is Fake and I Think I Believe it"
Live action short
"An Irish Goodbye" – WINNER
"Ivalu"
"Le Pupille"
"Night Ride"
"The Red Suitcase"
Film editing
"The Banshees of Inisherin"
"Elvis"
"Everything Everywhere All at Once" – WINNER
"Tár"
"Top Gun: Maverick"
Sound
"All Quiet on the Western Front"
"Avatar: The Way of Water"
"The Batman"
"Elvis"
"Top Gun: Maverick" – WINNER
Production design
"All Quiet on the Western Front" – WINNER
"Avatar: The Way of Water"
"Babylon"
"Elvis"
"The Fabelmans"
Makeup and hairstyling
"All Quiet on the Western Front"
"The Batman"
"Black Panther: Wakanda Forever"
"Elvis"
"The Whale" – WINNER
'Roswell, New Mexico' Actress Jeanine Mason Shares Engagement News
Jeanine Mason said 'yes.'
The actress—best known for her role as Liz Ortecho on Roswell, New Mexico—shared the engagement news with her Instagram fans on March 9.
"Always knew I'd find you in New York, fiancé. What a wild thing this love!" she captioned a stunning photo of herself kissing the now-fiancé in a subway station. The couple's reflection can be seen in the train whizzing by.
Plenty of her fellow cast members descended onto the comments section to congratulate her on the big moment.
"Omg!!! Congrats you angel!" Tyler Blackburn, who played Alex Manes, wrote, to which his onscreen love interest, Michael Vlamis, who played Michael Guerin, responded, "remember when we got married?" Vlamis also commented with a handful of heart emojis.
Amber Midthunder, who played Mason's onscreen sister, Rosa, added, "Beauty on beauty on beauty ♥️✨ so happy for you sister," while her onscreen bestie, Maria DeLuca, played by Heather Hemmens, noted, "Omggggg!!! Yaaaay congrats babe!!"
Other Hollywood stars chimed in, with Abbott Elementary star William Tyler James writing, "Congrats Jeanine!" as Florence Pugh wrote, "WHAAAAAAAT OH MY GAAAAAAD. Congratulations my darling girl. X."
Of course, her fiancé's identity was a hot topic in the comment section as Mason lives a relatively private life. There was speculation that she was dating her onscreen love interest and co-star Nathan Parsons (Max Evans), however, neither ever confirmed the romance aside from Parson's once admitting that he had a girlfriend and the internet running with the theory that it was Mason.
But now, the plot thickens because the man in the photo definitely bares a resemblance to Parsons, with many fans questioning if it's really him.
One seemed fairly certain that aside from looks, the man in the photo even has a similar posture and hairline.
"Look at the hands in the pockets posture that is a Nathan thing and the side hair line looks familiar. I think it might be him. And if he hasn't said anything it's probably because he wants to keep his personal life private. So happy for her tho. 😊" the fan wrote.
Parsons did not comment on the post, nor has he weighed in on the engagement, while Mason seemingly did not tag her beau on purpose.
Regardless of who the mystery suitor is, we're just thrilled for Mason and wish her all the best in the wedding planning stages!