Looking for the perfect holiday gift for the TV lover in your life?
Look no further! We put together a TV-themed gift guide here at CraveYouTV that will make shopping this holiday season a breeze.
We've drawn inspiration from shows such as Schitt's Creek, The Mandalorian, Virgin River, The Marvelous Mrs. Maisel, The Bachelorette, and more!
Schitt's Creek Wine
This gift is person for the wine enthusiast in your life. Take off the actual wine label and replace it with one of these Schitt's Creek-inspired labels. The labels read: "Ew, Covid," "Merry Schittsmas," "Bebe, it's cold outside," and "I'm trying very hard not to connect with people right now." The best part is that you're also supporting an Etsy shop with your purchase. See it here!
Fancy Charcuterie Board
If you're constantly sitting in front of the TV binge-watching your favorite shows, snacks are a must. The Netflix fanatic in your life will love a cheese board engraved with "Netflix & Cheese." Get it on Etsy.
Baby Yoda
No one can resist the cuteness of Baby Yoda, The Child, Grogu. Call him whatever you want, but don't deny the obvious fact: you need this 11-inch plush! Get him now
! And check out all the other Baby Yoda gifts inspired by The Mandalorian here.
Friends Monopoly
The one where they played Monopoly. The whole game is Friends-themed. "Advance to Ross' Teeth, All the Thanksgivings, Phoebe Gets Married – will you owe rent or reap the rewards?" the description reads. Get it now.
Big Little Liars Sweatshirt
Have you always wanted to be one of the moms of Monterrey? Unless you plan on moving there, you can show off your love for Big Little Lies with this crewneck sweatshirt. Not to mention it's on sale here!
Mrs. Maisel Cosmetic Pouch
Want to look as fabulous as Midge on Amazon Prime's The Marvelous Mrs. Maisel. Now you can store all your beauty essentials in this adorable and fashionable pouch. Get it here.
Novel by Chris Harrison
Chris Harrison is the real MVP of The Bachelor franchise. In his first novel, ABC's host "explores the perils and rewards of risking everything for love."
Eiffel Tower Keychain
This keychain is far from basic. If it was good enough for Emily in Emily in Paris, it's good enough for the traveler in your life. Get it here.
Money Heist Face Mask
If you're going to wear a face mask for the foreseeable future, might as well make a statement and rep the best Netflix show ever invented. Buy it now.
Brothers Bond Merch
Damon and Stefan Salvatore (Ian Somerhalder and Paul Wesley) teamed up to make a bourbon about their brotherhood. You can sign up the biggest The Vampire Diaries fan in your life to get a notification when it finally goes on sale, but in the meantime, there's also some "Brothers Bond" merch to shop around. Get it here.
Happy Sunday Twitterverse. As we weather real storms in the sky bashing our southern shores, viral and political storms on the ground and social media storms- I thought this image was fitting. Edited by a lovely lady named Diksha on Instagram pic.twitter.com/zeil3qqKAZ

— Ian Somerhalder (@iansomerhalder) October 11, 2020
Simpsons Cards Against Humanity
If you love Cards Against Humanity, you're going to love this Simpson's version. Suitable for 17+ Get it now.
Chess Board
Chess is all the rage now thanks to Netflix's The Queen's Gambit. The series has driven an unprecedented surge in chess boards. Whether you're a beginning or a seasoned player, grab a board and channel your inner Beth Harmon. Buy now.
Nostalgic Blockbuster Board Game
Okay, this one is for the movie-buffs who are old enough to remember the excitement of a trip to Blockbuster Video on a Friday night. Big Potato's: Blockbuster Returns game is perfect for anyone who has ever seen a movie. Get it now.
A Cameo from your Favorite Actor
Cameo allows you to send your loved one a personalized message from their favorite celebrity. There are plenty of actors to choose from including Jane the Virgin's Jaime Camil, Virgin River's Martin Henderson, The Originals' Daniel Gillies, Schitt's Creek's Jennifer Roberston, The 100's Eliza Taylor, and even Dawson's Creek's James Van Der Beek. You can browse all the talent HERE!
It's… it's… ROGELIO DE LA VEGA!! @jaimecamil pic.twitter.com/6uWqOKDMJH

— Cameo (@BookCameo) December 3, 2020
Rose Apothecary Mug
Channel your inner David with this mug inspired by TV-fave Schitt's Creek. Get it on Etsy now.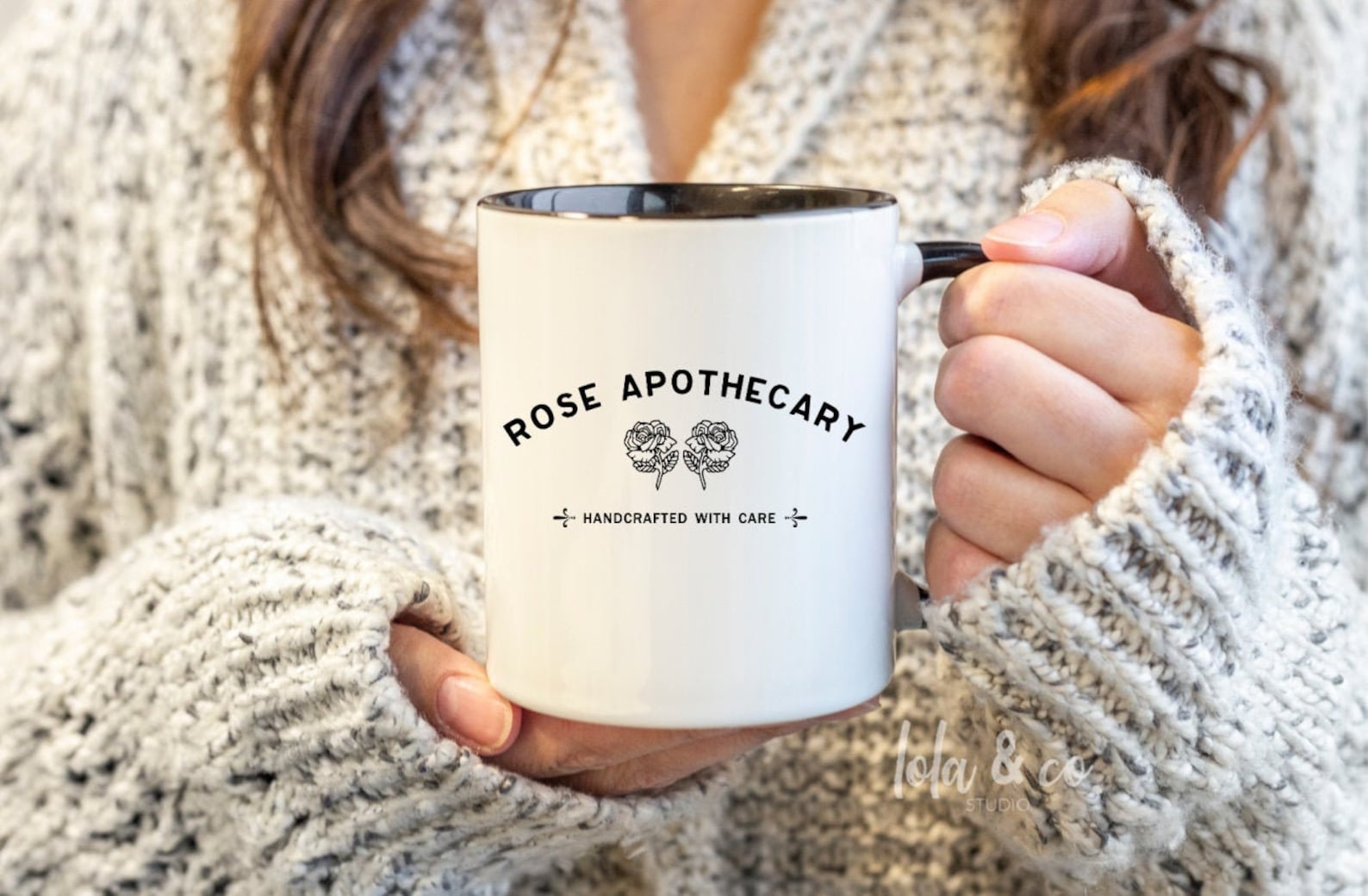 Follow CRAVEYOUTV on socials
'The Bold Type' Announces Final Season Premiere Date
Mandatory meeting in the fashion closet.
The Bold Type previously announced that its fifth season will be its last, and now, we have a premiere date!
Freeform announced the series will return on Wednesday, May 26!
Chill the champagne. Your May 26th is officially booked.
_____
The Final Season of #TheBoldType premieres Wednesday, May 26th on @FreeformTV, next day on @hulu pic.twitter.com/5unZUQHLo5

— The Bold Type (@TheBoldTypeTV) April 8, 2021
Per the synopsis, Kat, Jane, and Sutton are "on the brink of defining who they really are and how best to leave their mark on the world."
Season 4 ended prematurely on July 16, 2020, due to the coronavirus pandemic.
As a refresher, the season ended with Sutton and Richard splitting, Kat hooking up with Eva despite the two sharing significantly different political views and then calling things off, and Jane challenging Jacqueline on a controversial story that involved her husband while also possibly crushing on one of her writers.
The upcoming final season will be miniature in size as it will only feature six episodes.
Younger Season 7 Trailer: Does Liza Have a New Man in Her Life?
Younger is ready to turn the final page!
Ahead of the seventh and final season, Paramount+ released a lengthy two-minute trailer that gives fans a glimpse of how it all ends.
The clip opens with a flashback to Charles (Peter Hermann) asking Liza (Sutton Foster) to marry him during the season 6 finale.
But, of course, it's unclear if Liza accepted the proposal as the next scene finds her ex, Josh (Nico Tortorella), and her friend, Lauren (Molly Kate Bernard), wondering if she said yes.
News of the possible engagement spreads fast as Liza's bestie, Kelsey (Hilary Duff), informs her that she "just heard the news," while her other bestie, Maggie (Debi Mazar), laments that she's "impressed" with Charles.
However, Liza doesn't seem to think the proposal was all that romantic, which leads me to believe that maybe the couple isn't headed down the aisle anytime soon.
Especially because the rest of the trailer seems to show trouble in paradise!
And this time, it may not be Josh's fault… though, one scene does show him asking Liza: "if I would have said something sooner, would it have made a difference?"
Liza's always struggled to choose between Charles and Josh, however, there may be a new man taking up residence in Liza's life: surf legend Kai Manning, who is shopping a book at Empirical/Millennial.
And while there's a scene of Liza and Charles kissing underneath the fireworks, there's also some tension as he informs her that he "had to bend a lot" to be with her.
Tension also builds as it looks like Quinn is moving in on Liza's man and Charles may be entertaining the idea!
New relationships seem to be on the horizon as Josh is spotted with a new woman by his side as his baby momma, Claire, returns.
Maggie is also smitten with a woman named Camila.
And elsewhere, Kelsey contemplates her future asking Lauren if she should "go back to Millennial," before informing Quinn of her decision, which the billionaire calls "running home to daddy."
But at the end of the day, the show hones in on the fact that it's about female friendship and empowerment.
"We're women, we're fighters, this is our moment, Liza," Kelsey informs her.
And if the original premise got muddled somewhere in all the love triangles, the trailer reminds you that the series was born to defy ageism in the workplace and in life in general.
"If there's one thing I've learned, it's that age is irrelevant," Liza tells Kelsey.
That's been the lesson since day one!
From the looks of it, the 12-episode final season is going to be one wild ride as it wraps up all the storylines once and for all.
The final season will premiere the first four episodes on April 15.
'Younger' Announces Final Season Premiere Date, Loses Two Series Regulars
It's the beginning of the end for Liza, Kelsey, and Empirical!
Paramount Plus announced that the seventh and final season of Younger will premiere on Thursday, April 15!
The first four episodes will be available for streaming on that day.
The final eight episodes will be released on a weekly basis every Thursday.
Those who don't have access to Paramount Plus will be able to see the full season later in the year on TV Land.
It was also announced that Miriam Shor (the impeccable Diana Trout) and Charles Michael Davis (Zane Anders) will no longer be series regulars.
Per TV Line, the duo will be back in a recurring capacity.
"Due to scheduling and Covid related matters, Miriam Shor and Charles Michael Davis were unable to be season seven cast regulars," series creator Darren Star said in a statement to the news outlet.
"However, they will always be a much loved and integral part of the Younger family and have added so much heart and soul to the series."
Production for the final season was delayed significantly due to the coronavirus pandemic.
However, we know these two will go the extra mile with whatever screentime they do have!
Per the release,
the final season of Younger finds "Liza's (Sutton Foster) personal life is on shaky ground as she tries to stay true to herself. After a setback at work, Kelsey (Hilary Duff) doubts her career decisions and discovers a new creative outlet. Meanwhile, Maggie (Debi Mazar) gets canceled."
Check out the sneak peek HERE!
Related Stories:
Is 'Younger' Ending with Season 7? Hilary Duff Gives the Scoop
Younger Season 6 Report Card: Best & Worst Moments!
Hilary Duff Announces 'Lizzie McGuire' Reboot is Canceled: 'This Is What 2020s Made of'