Looking for the perfect holiday gift for the TV lover in your life?
Look no further! We put together a TV-themed gift guide here at CraveYouTV that will make shopping this holiday season a breeze.
We've drawn inspiration from shows such as Schitt's Creek, The Mandalorian, Virgin River, The Marvelous Mrs. Maisel, The Bachelorette, and more!
Schitt's Creek Wine
This gift is person for the wine enthusiast in your life. Take off the actual wine label and replace it with one of these Schitt's Creek-inspired labels. The labels read: "Ew, Covid," "Merry Schittsmas," "Bebe, it's cold outside," and "I'm trying very hard not to connect with people right now." The best part is that you're also supporting an Etsy shop with your purchase. See it here!
Fancy Charcuterie Board
If you're constantly sitting in front of the TV binge-watching your favorite shows, snacks are a must. The Netflix fanatic in your life will love a cheese board engraved with "Netflix & Cheese." Get it on Etsy.
Baby Yoda
No one can resist the cuteness of Baby Yoda, The Child, Grogu. Call him whatever you want, but don't deny the obvious fact: you need this 11-inch plush! Get him now
! And check out all the other Baby Yoda gifts inspired by The Mandalorian here.
Friends Monopoly
The one where they played Monopoly. The whole game is Friends-themed. "Advance to Ross' Teeth, All the Thanksgivings, Phoebe Gets Married – will you owe rent or reap the rewards?" the description reads. Get it now.
Big Little Liars Sweatshirt
Have you always wanted to be one of the moms of Monterrey? Unless you plan on moving there, you can show off your love for Big Little Lies with this crewneck sweatshirt. Not to mention it's on sale here!
Mrs. Maisel Cosmetic Pouch
Want to look as fabulous as Midge on Amazon Prime's The Marvelous Mrs. Maisel. Now you can store all your beauty essentials in this adorable and fashionable pouch. Get it here.
Novel by Chris Harrison
Chris Harrison is the real MVP of The Bachelor franchise. In his first novel, ABC's host "explores the perils and rewards of risking everything for love."
"A true romantic at heart, he believes that everyone deserves their own fairytale ending. Now, in his first work of fiction, Chris draws on his unique insights and wisdom in a remarkable debut novel that explores love and its consequences—a must-read for Bachelor fans and hopeless romantics everywhere." Get it here.
Eiffel Tower Keychain
This keychain is far from basic. If it was good enough for Emily in Emily in Paris, it's good enough for the traveler in your life. Get it here.
Money Heist Face Mask
If you're going to wear a face mask for the foreseeable future, might as well make a statement and rep the best Netflix show ever invented. Buy it now.
Brothers Bond Merch
Damon and Stefan Salvatore (Ian Somerhalder and Paul Wesley) teamed up to make a bourbon about their brotherhood. You can sign up the biggest The Vampire Diaries fan in your life to get a notification when it finally goes on sale, but in the meantime, there's also some "Brothers Bond" merch to shop around. Get it here.
Happy Sunday Twitterverse. As we weather real storms in the sky bashing our southern shores, viral and political storms on the ground and social media storms- I thought this image was fitting. Edited by a lovely lady named Diksha on Instagram pic.twitter.com/zeil3qqKAZ

— Ian Somerhalder (@iansomerhalder) October 11, 2020
Simpsons Cards Against Humanity
If you love Cards Against Humanity, you're going to love this Simpson's version. Suitable for 17+ Get it now.
Chess Board
Chess is all the rage now thanks to Netflix's The Queen's Gambit. The series has driven an unprecedented surge in chess boards. Whether you're a beginning or a seasoned player, grab a board and channel your inner Beth Harmon. Buy now.
Nostalgic Blockbuster Board Game
Okay, this one is for the movie-buffs who are old enough to remember the excitement of a trip to Blockbuster Video on a Friday night. Big Potato's: Blockbuster Returns game is perfect for anyone who has ever seen a movie. Get it now.
A Cameo from your Favorite Actor
Cameo allows you to send your loved one a personalized message from their favorite celebrity. There are plenty of actors to choose from including Jane the Virgin's Jaime Camil, Virgin River's Martin Henderson, The Originals' Daniel Gillies, Schitt's Creek's Jennifer Roberston, The 100's Eliza Taylor, and even Dawson's Creek's James Van Der Beek. You can browse all the talent HERE!
It's… it's… ROGELIO DE LA VEGA!! @jaimecamil pic.twitter.com/6uWqOKDMJH

— Cameo (@BookCameo) December 3, 2020
Rose Apothecary Mug
Channel your inner David with this mug inspired by TV-fave Schitt's Creek. Get it on Etsy now.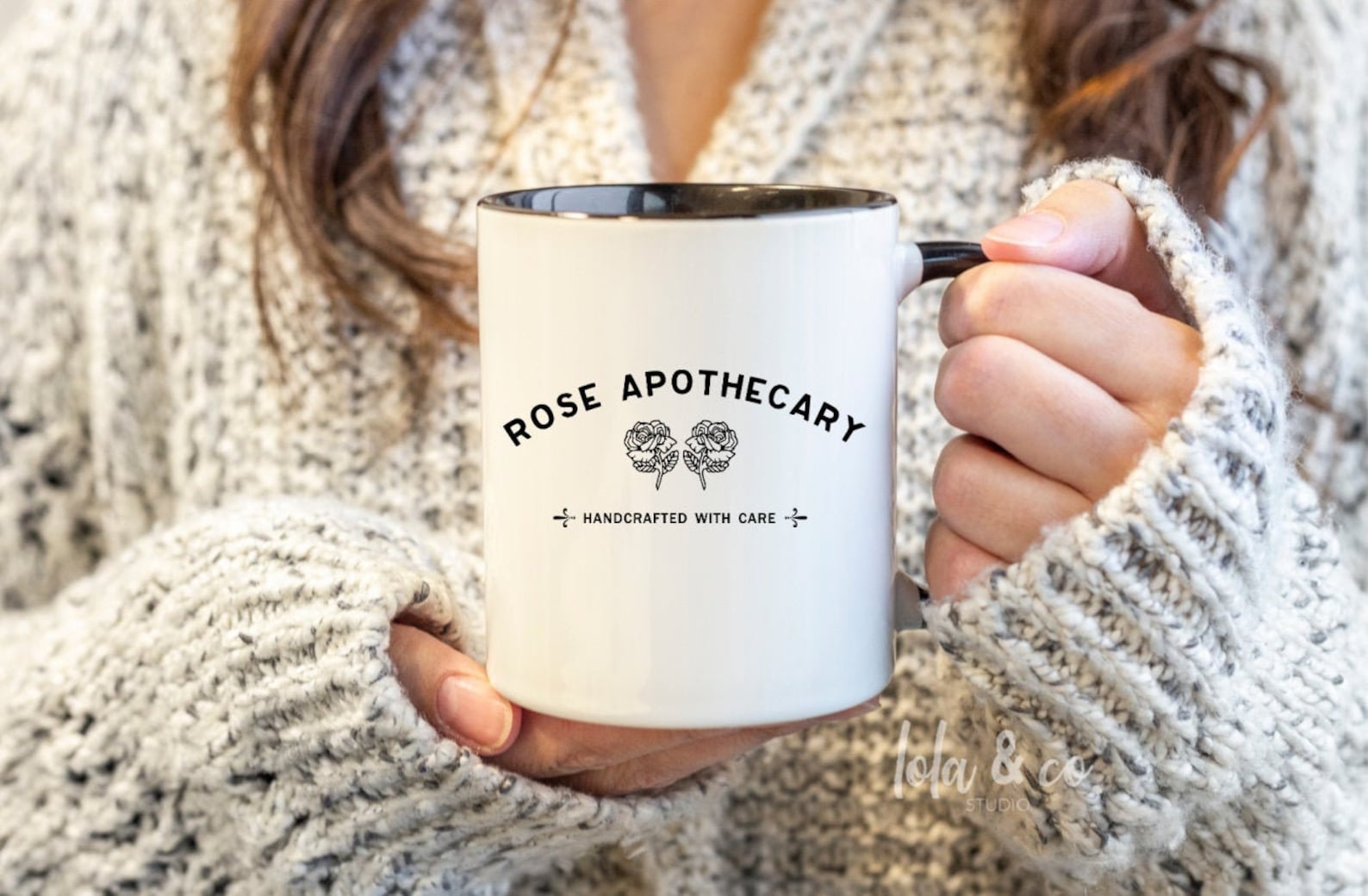 Follow CRAVEYOUTV on socials
When Does 'Upload' Season 3 Come Out?
Fans of Upload—starring Robbie Amell, Andy Allo, and Allegra Edwards—have been waiting patiently for any information about a potential third season, particularly as season 2 left off on quite a bit of a hangover, with Amell's Nathan Brown's life hanging in the balance.
But now, we finally have a premiere date along with a brand new trailer that mostly qualms all of those worries.
Upload Season 3 will be here sooner rather than later with an arrival date of October 20, 2023—that is, for the first two episodes. The next few episodes—a total of 8 for the season—will arrive weekly in pairs, with episodes 3 and 4 landing on Oct 27, episodes 5 and 6 on Nov 3, and episodes 7 and 8 on Nov 10.
Episodes release on Prime Video at 12:00 a.m. GMT on the date, which means 8 p.m. ET/7 p.m. CT.
The futuristic sci-fi comedy in which a man uploads to a digital life extension following his untimely death and forms a special bond with his angel (a customer service rep, in present-day terms) immediately built a dedicated fanbase for its comedic tone as it tackles serious issues.
In the trailer teasing the new season, fans see more of Brown's time on Earth with Nora following his download. While the final moments of season 2 kept his fate uncertain as he suffered a nosebleed, meaning there was a possibility he wasn't going to live for much longer, he's very much alive and well 26 days after the download. While they're still making good on their amazing connection, Nathan and Nora have also joined forces to shut down Freeyond, which has killed hundreds of innocent people in an attempt to rig the election.
But back at Horizon, Tinlsey, who noticed Nathan disappeared, rebooted him from a backup copy, meaning there's another Nathan that exists in the afterlife. Ingrid is making the most of this "second chance" to do this right as "new Nathan" has no memory of what happened, nor does he remember breaking up with her.
"Two Nathans, one Nora, Never fantasized about this before," Nora states as she pays a visit to Lakeview, where someone informs her that isn't cheating, it's just her boyfriend "6 months ago."
Ingrid then informs Earth Nathan that "his girl is hanging with my fake dude."
Will Nora get charmed by Lakeview Nathan? Has the real world taken a toll on their relationship? And is Ingrid really too into the afterlife while still having the opportunity to live a real life?
Check out the trailer and watch the new season starting Oct. 20.
When Does 'Bachelor in Paradise' Start?
Bachelor Nation—Thursday night is your night.
Following the premiere of The Golden Bachelor, Bachelor in Paradise returns for its 9th season.
The reality series finds former leads and contestants from The Bachelor and The Bachelorette—some fan-favorites, some controversial and least liked—coming together in the carefree setting of a tropical beach destination in Mexico's Playa Escondida resort to give their journey of finding love another (and hopefully successful) shot.
The contestants then spend roughly three weeks dating around in hopes of finding their soulmate, all while dodging drama and feuds. Some leave the beach engaged, some in committed relationship, and some stay single.
Jesse Palmer will host this season as Wells Adams returns to the bar.
The series will premiere with a 2-hour episode on Thursday September 28 at 9 p.m. ET right after the pilot episode of The Golden Bachelor. Those who can't catch it live will be able to stream it on Hulu the following day.
They will continue airing on Thursday nights weekly alongside The Golden Bachelor making Thursday's the new Monday/Tuesday.
Here's the upcoming cast:
Greer Blitzer of "The Bachelor" season 27
Brayden Bowers of "The Bachelorette" season 20
Aaron Bryant of "The Bachelorette" season 20
Peter Cappio of "The Bachelorette" season 20
Jessica "Jess" Girod of "The Bachelor" season 27
Eliza Isichei of "The Bachelor" season 26 and "Bachelor in Paradise" season 8
Katherine "Kat" Izzo of "The Bachelor" season 27
Samantha "Sam" Jeffries of "The Bachelor" season 26
Olivia Lewis of "The Bachelor" season 27
Sean McLaughlin of "The Bachelorette" season 20
Blake Moynes of "The Bachelorette" seasons 16 and 17
Mercedes Northup of "The Bachelor" season 27
Rachel Recchia of "The Bachelor" season 26 and "The Bachelorette" season 19
Kylee Russell of "The Bachelor" season 27
Aaron Schwartzman of "The Bachelorette" season 20
Will Urena of "The Bachelorette" season 18
Brooklyn Willie of "The Bachelor" season 27
Catherine "Cat" Wong of "The Bachelor" season 27
Anyone who is a fan of Bachelor in Paraside knows that additional contestants are introduced throughout the season, with talks of former Bachelorettes Katie Thurston, Charity Lawson, and Hannah Brown making appearances down the line.
What Time Does 'The Golden Bachelor' Start?
ABC is expanding its Bachelor franchise into a new age bracket with The Golden Bachelor.
Gerry Turner, described as a "charming 72-year-old patriarch from Indiana," will be the first to ever own the title as he sets out to find love amongst 22 hopeful bachelorettes.
The series synopsis notes, "One hopeless romantic is given a second chance at love in the search for a partner with whom to share the sunset years of life."
There's been a lot of interest across the board for the spinoff as it's a refreshing take on the franchise that many found has become quite predictable in recent years as it focuses on the same age group every time.
The new concept doesn't just pique the interest of longtime Bachelor fans, it's also enticing older viewers who have never given reality TV a chance, while also sparking interest from younger fans who want to see what kind of drama the older demographic is going to stir up (though Turner did call them the "sweetest" group of women ever).
Many also think that with an older-skewing cast, the focus will be more on finding love versus chasing social media clout as the contestants have all been through their fair share of life experiences and heartache.
"I want to fall in love," Turner previously explained of his interest in the franchise, noting, "I really want to find my person who can put me in my place when I need it and make me smile at it. The person who can lay down beside you at night, not have to say anything, and you feel it. That's love. That's what I want. And I know that person's out there."
He was married to his high school sweetheart for 43 years before she died in 2017, so it's fair to say he's putting himself out of his comfort zone by pursuing a new romantic connection.
The series will premiere on Thursday, Sept. 28 at 8 p.m. ET on ABC. You can stream the episodes the following day on Hulu.
It will continue airing on Thursday nights at 8 p.m. ET, followed by Bachelor in Paradise—who doesn't love back-to-back Bachelor shows?
2023 Fall TV Schedule—16 Reality TV and Game Shows That Are a Must-Watch