Looking for the perfect holiday gift for the TV lover in your life?
Look no further! We put together a TV-themed gift guide here at CraveYouTV that will make shopping this holiday season a breeze.
We've drawn inspiration from shows such as Schitt's Creek, The Mandalorian, Virgin River, The Marvelous Mrs. Maisel, The Bachelorette, and more!
Schitt's Creek Wine
This gift is person for the wine enthusiast in your life. Take off the actual wine label and replace it with one of these Schitt's Creek-inspired labels. The labels read: "Ew, Covid," "Merry Schittsmas," "Bebe, it's cold outside," and "I'm trying very hard not to connect with people right now." The best part is that you're also supporting an Etsy shop with your purchase. See it here!
Fancy Charcuterie Board
If you're constantly sitting in front of the TV binge-watching your favorite shows, snacks are a must. The Netflix fanatic in your life will love a cheese board engraved with "Netflix & Cheese." Get it on Etsy.
Baby Yoda
No one can resist the cuteness of Baby Yoda, The Child, Grogu. Call him whatever you want, but don't deny the obvious fact: you need this 11-inch plush! Get him now
! And check out all the other Baby Yoda gifts inspired by The Mandalorian here.
Friends Monopoly
The one where they played Monopoly. The whole game is Friends-themed. "Advance to Ross' Teeth, All the Thanksgivings, Phoebe Gets Married – will you owe rent or reap the rewards?" the description reads. Get it now.
Big Little Liars Sweatshirt
Have you always wanted to be one of the moms of Monterrey? Unless you plan on moving there, you can show off your love for Big Little Lies with this crewneck sweatshirt. Not to mention it's on sale here!
Mrs. Maisel Cosmetic Pouch
Want to look as fabulous as Midge on Amazon Prime's The Marvelous Mrs. Maisel. Now you can store all your beauty essentials in this adorable and fashionable pouch. Get it here.
Novel by Chris Harrison
Chris Harrison is the real MVP of The Bachelor franchise. In his first novel, ABC's host "explores the perils and rewards of risking everything for love."
Eiffel Tower Keychain
This keychain is far from basic. If it was good enough for Emily in Emily in Paris, it's good enough for the traveler in your life. Get it here.
Money Heist Face Mask
If you're going to wear a face mask for the foreseeable future, might as well make a statement and rep the best Netflix show ever invented. Buy it now.
Brothers Bond Merch
Damon and Stefan Salvatore (Ian Somerhalder and Paul Wesley) teamed up to make a bourbon about their brotherhood. You can sign up the biggest The Vampire Diaries fan in your life to get a notification when it finally goes on sale, but in the meantime, there's also some "Brothers Bond" merch to shop around. Get it here.
Happy Sunday Twitterverse. As we weather real storms in the sky bashing our southern shores, viral and political storms on the ground and social media storms- I thought this image was fitting. Edited by a lovely lady named Diksha on Instagram pic.twitter.com/zeil3qqKAZ

— Ian Somerhalder (@iansomerhalder) October 11, 2020
Simpsons Cards Against Humanity
If you love Cards Against Humanity, you're going to love this Simpson's version. Suitable for 17+ Get it now.
Chess Board
Chess is all the rage now thanks to Netflix's The Queen's Gambit. The series has driven an unprecedented surge in chess boards. Whether you're a beginning or a seasoned player, grab a board and channel your inner Beth Harmon. Buy now.
Nostalgic Blockbuster Board Game
Okay, this one is for the movie-buffs who are old enough to remember the excitement of a trip to Blockbuster Video on a Friday night. Big Potato's: Blockbuster Returns game is perfect for anyone who has ever seen a movie. Get it now.
A Cameo from your Favorite Actor
Cameo allows you to send your loved one a personalized message from their favorite celebrity. There are plenty of actors to choose from including Jane the Virgin's Jaime Camil, Virgin River's Martin Henderson, The Originals' Daniel Gillies, Schitt's Creek's Jennifer Roberston, The 100's Eliza Taylor, and even Dawson's Creek's James Van Der Beek. You can browse all the talent HERE!
It's… it's… ROGELIO DE LA VEGA!! @jaimecamil pic.twitter.com/6uWqOKDMJH

— Cameo (@BookCameo) December 3, 2020
Rose Apothecary Mug
Channel your inner David with this mug inspired by TV-fave Schitt's Creek. Get it on Etsy now.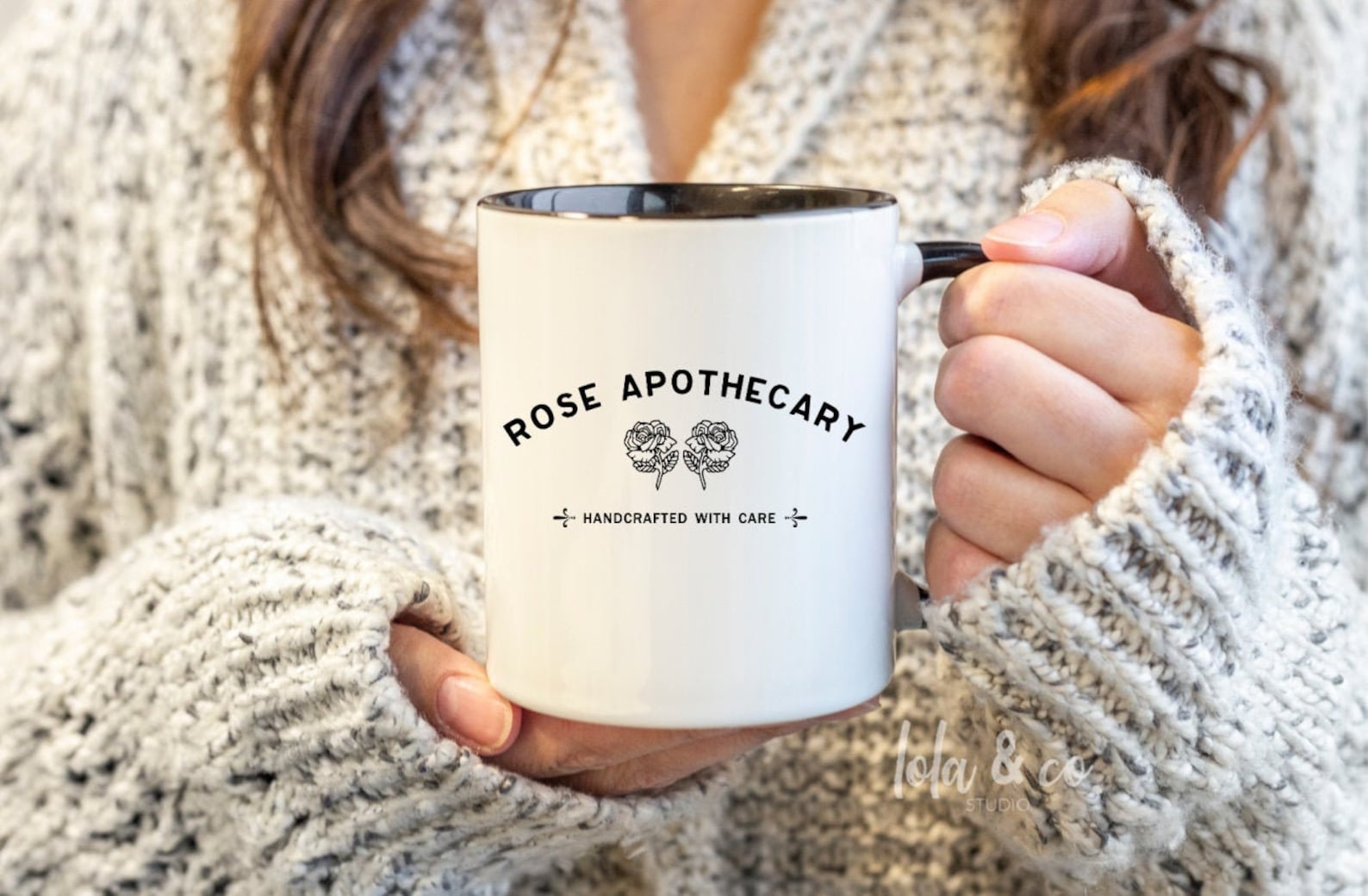 Follow CRAVEYOUTV on socials
Will 'Manifest' Get a Season 4 After All?
Merely weeks after the devastating cancellation of NBC's Manifest, TVLine confirms that the network has been in talks with Warner Bros. and Netflix about a possible Season 4. However, reps for NBC, Netflix, and Warner Bros. have refused to comment for now.
Following the news of the supernatural drama's abrupt ending in mid-June, fans took to social media with the hashtag #SaveManifest in hopes of reversing the decision and getting it picked up by another network.
After the release of the first two seasons on streaming services, the series quickly dominated the charts. It remained on Netflix's "Top 10" watched shows for 27 consecutive days and Nielsen's weekly streaming chart during the week of June 14.
Jeff Rake, Manifest's showrunner, tweeted in late June, "Your support is awe-inspiring…we're not giving up. You deserve an end to the story."
While Rake has not confirmed that another season is officially happening, he did note: "Lots of speculation out there. No comment. Other than, if the impossible happens and the dead rise again, it's because of YOU."
Lots of speculation out there. No comment. Other than, if the impossible happens and the dead rise again, it's because of YOU.#SaveManifest

— Jeff Rake (@jeff_rake) July 20, 2021
Whatever it takes, Rake will even choose to produce a two-hour movie to bring closure to Manifest.
So Manifesters, you've been heard, and you can only get louder from here! Will the answers you've been waiting for resurface in a possible Season 4 pick-up? Will 828 fly again?
NBC 2021-2022 Fall Premiere Dates – Here's When #OneChicago Shows Return
The summer is great and all, but there's a void where all our favorite primetime shows should be.
Thankfully, we now know when our favorite shows will be premiering for the 2021-2022 fall TV season.
All #OneChicago shows (Chicago Fire, Chicago Med, and Chicago PD) will be back taking over Wednesday nights starting September 22.
In a shocking twist, Law & Order: For the Defense has been scrapped and replaced with The Blacklist. Sorry, L&O fans.
Check out the schedule below, and set your DVRs accordingly!
MONDAY, SEPTEMBER 20
8 pm The Voice
10 pm ORDINARY JOE (series premiere)
TUESDAY, SEPTEMBER 21
10 pm New Amsterdam
WEDNESDAY, SEPTEMBER 22
8 pm Chicago Med
9 pm Chicago Fire
10 pm Chicago P.D.
THURSDAY, SEPTEMBER 23
8 pm Law & Order: SVU (2-hour premiere, special time)
10 pm Law & Order: Organized Crime
FRIDAY, SEPTEMBER 24
9 pm Dateline
TUESDAY, SEPTEMBER 28
9 pm LA BREA (series premiere)
THURSDAY, SEPTEMBER 30
8 pm Law & Order: SVU (special time)
9 pm Law & Order: Organized Crime (two episodes)
THURSDAY, OCTOBER 21
8 pm The Blacklist
Fall Premiere 2021-2022 Dates for ABC: Grey's Anatomy, The Bachelorette, The Rookie, and More
The CW Fall 2021 Premiere Dates: See When 'Riverdale,' 'Nancy Drew,' 'All American' and More
Fall Premiere 2021-2022 Dates for ABC: Grey's Anatomy, The Bachelorette, The Rookie, and More
Mark your calendars because ABC has finally released its official premiere dates for the 2021 fall season.
Taking the first premiere slot, Dancing with the Stars will begin its 30th season on Monday, September 20. While The Bachelorette is among the last premiering shows on Tuesday, October 19, alongside ABC's new show Queens.
Meanwhile, Grey's Anatomy and its sister show Station 19 are keeping their Thursday slots starting on September 30.
And the anticipated reboot of The Wonder Years is taking off on Wednesday, September 22.
Keep on reading for an extensive list of the exact times and dates for all of your favorite shows returning soon!
MONDAY, SEPT. 20
8:00 pm Dancing with the Stars
WEDNESDAY, SEPT. 22
8:00 pm The Goldbergs
8:30 pm THE WONDER YEARS (series premiere)
9:00 pm The Conners
9:31 pm Home Economics (new time)
10:00 pm A Million Little Things
SUNDAY, SEPT. 26
8:00 pm Celebrity Wheel of Fortune (new day)
9:00 pm Supermarket Sweep (new time)
10:00 pm The Rookie
MONDAY, SEPT. 27
10:00 pm The Good Doctor
THURSDAY, SEPT. 30
8:00 pm Station 19
9:00 pm Grey's Anatomy
10:01 pm Big Sky (new day)
SUNDAY, OCT. 3
7:00 pm America's Funniest Home Videos
FRIDAY, OCT. 8
8:00 pm Shark Tank
9:01 pm 20/20 (two hours)
TUESDAY, OCT. 19
8:00 pm The Bachelorette
10:01 pm QUEENS (series premiere)
ABC Reveals Fall 2021-2022 TV Schedule with Big Sky, Grey's Anatomy and More