The Trader Joe's craze is real, and for good reason, the grocery chain has some pretty incredible items. But I've never met a group of people who are more dedicated to shopping at a certain store than Aldi shoppers.
Aldi is a magical place that always has everything you need and everything you didn't know you needed.
Here's the thing — you either love Aldi or you hate it. There's no in-between. I've never met a person who was just a passive Aldi fan. You're either all in and shopping there multiple times a week, or it's barely on your radar.
But if you love Aldi, you love it unconditionally.
You likely make it a habit to check their "Weekly Ad" section to see what goodies you'll be able to splurge on during your grocery trip. You can always snag a good bargain because Aldi has some incredibly cute things that do not break the bank. And you can be sure that you'll always grab your favorite items!
Since people tend to ask me what my favorite items are, I've decided to put together a list of items that consistently make their way into my heart and cart!
They have a variety, but you cannot go wrong with the Caramel Sea Salt or Dark Chocolate Sea Salt. One piece is a day is the perfect pick-me-up.
Indulge in crispy tortilla chips — minus the guilt. Aldi's Simply Nature Organic corn chips are perfect for your favorite dips, spreads, and, of course, guacamole. My favorite ones are the blue corn. I always have these on hand for a quick snack.
Canned wine is the perfect refreshment for a hot summer day, and Aldi's 4-pack features "notes of strawberry, raspberry, and red currant." These will be a hit at your next BBQ!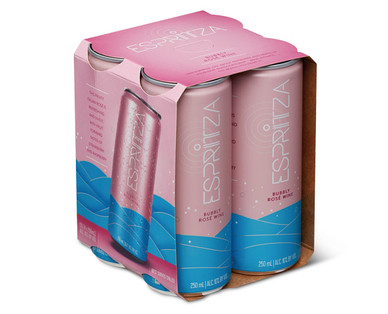 Speaking of alcohol, Aldi has some of the best "bang for your buck" wine. The Winking Owl brand never lets me down, particularly the Merlot. And at $2.99 (prices may vary in your area), that's practically a steal!
These chips have just the right amount of spice and crunch! Jalapeno lovers, you've got to try these!
Nothing screams summer like plopping one of these bad boys on the grill when you're in a pinch or you've run out of dinner ideas. These are only available throughout the summer months, but that's what makes them so delicious!
This is perfect for when you want a sweet snack without all the fuss. What's better than a brownie in a mug? A brownie in a mug topped with vanilla ice cream. Thank me later!
I love croissants as much as the next person, but when I'm watching my carb intake, these little mini guys are exactly what I need. You can plop them in a conventional oven to get them warm and crispy, or just grab and go!
Aldi has really upped their game when it comes to meatless offerings, which is great for vegans. While I'm not vegan, I won't eat any other meatballs! These always hit the spot and add a little zest to any pasta or rice dish!
Bring the flavors of India into your kitchen. The brand carries the "Tikka Masala" and the "Korma" simmer sauces. I love to use these with chicken and basmati rice!
The blend of veggies and noodles allows you to easily make a stir fry with the meat (or tofu) of your choice! Add a little sauce and you've got a meal within minutes!
The guilt-free approach to making a quick sammy. Sometimes, you don't want a full, thick bagel, but these have the taste with only 100 calories! They come in plain too, but I'm an everything bagel kind of gal!
The Starbucks daily coffee run consists of you going to your fridge and pouring yourself a cup of smooth, delicious cold brew. Not only is it quick and convenient but at $4.99 (prices may vary in your area), it's affordable too!
I'm not a fan of frozen meat, but this "red bag chicken" is incredible! The fully cooked fillet is my go-to for a mock Chick-fil-A sandwich, but it's also great cut up into a salad. The description notes that it has "no added hormones or steroids."
These aren't your average oatmeal cookies. The cranberries give them a sweeter taste, and they're as soft as they would be fresh out of the oven. When I'm in a hurry or need a little sweet bite at breakfast, I always reach for these!
Peanut butter + pretzels is a winning combo! And they retail for less than they do at TJ's!
Both the dark chocolate and milk chocolate ones make for a tasty, quick snack!
Cut down the time you spend in the kitchen! If you're like me and you don't like spending a lot of time cooking, you're going to find the 60-second packets a godsend. The quinoa/brown rice mix has a delicious garlic kick! These ready-to-eat quinoa meals are also a favorite!

Cold pasta salads? Aldi has the best ones? Both the Caprese and Rotini pasta salads are yummy and convenient, plus, a hit at any party!
Put these bad boys on the grill and enjoy them with a side salad and pasta (and meatless meatballs!) Both the 5-cheese and the garlic ones are worth your while!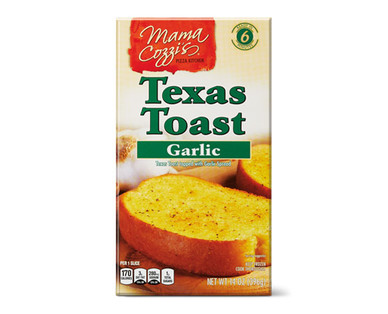 Sweet Potato Waffle or Crinkle Cut Fries
Frozen fries can taste just like they do at your favorite restaurant! I love to throw these in the air fryer and eat them with burgers, chicken sandwiches, and more!
Follow CRAVEYOUTV on socials
4 Best Salted Caramel Cocktails to Try this Fall Including Caramel Pumpkin Pie
Pumpkin may be the flavor of the fall, but nothing sounds better or cozier than salted caramel flavored whiskey.
Thankfully, the indulgent flavor is available from
Duke & Dame,
and is available for all your fall cocktail needs.
The whiskey contains only 1g of sugar per serving and features 100% natural ingredients, per the press release.
Caramel Pumpkin Pie
2 oz Duke & Dame
1/2 oz Real Pumpkin Puree
3/4 oz Lemon Juice
2 Dashes Angostura Bitters
1 Egg White
Caramel Apple Mule
2 oz Duke & Dame
1 oz Apple Cider
1/2 oz Lemon Juice
Top Off w/Ginger Beer
Caramel Sour
2 oz Duke & Dame
1 oz Lemon Juice
1 oz Simple Syrup
Egg White (or Aquafaba)
Duke In The City
1 oz Duke & Dame
3/4 oz Luxardo Liqueur
3/4 oz Sweet Vermouth
3/4 oz Fresh Blood Orange Juice
Brandied Cherry (garnish)
The Best Dog-Friendly Pumpkin Patches in Illinois to Check Out This Fall
Fall is the best time of the year.
Pumpkin spice lattes, apple cider, pumpkin and apple donuts… the list goes on.
But best of all, it's time to visit a pumpkin patch and get lost in a corn maze!
It isn't just kids and adults that want to get in on the fun, so do our furry four-legged friends!
If you're a crazy dog parent (and who isn't?), there's no reason to leave Fido at home on a beautiful fall day.
After all, your pup loves the crinkling leaves and brisk fall weather just as much as you do.
You can obviously take your pup to the park, but if you're going for the full fall experience, you're likely making your way to a pumpkin patch or apple orchard so that they can run around, play, and socialize. It's all especially important after we've spent a lot of time cooped up at home amid the pandemic.
The good news is, there's a handful of pup-friendly farms near the Chicagoland area that will greet your whole family with open arms.
Just make your Fido also gets a #basic fall photo from the day's activities.
*Most farms have COVID-19 protocols in place, so be sure to double-check those before going!*
Open: September 11 – November 7
Fun for the whole family" takes on a new meaning here. Not only does Richardson's Adventure Farm boast the world's largest corn maze with 28-acres, but you can get lost in the corn maze with your dog!
"With its 9 – 10 miles of trail winding through 28 acres of live corn, you are in for a challenge and a treat," the website notes.
There's also a petting zoo, kiosks with food and drinks, and more!
Per the website, "you are welcome to bring your dog if it is on a leash and plays well with others!"
I speak from experience when I say this is my doggo's favorite pumpkin patch to visit. He loves socializing with all the other pups!
Konow's Corn Maze – 16849 Cedar Rd, Homer Glen, IL 60491
Open: September 18 – October 31
A maze, an animal barn, and fun rides — what more do you need?
Other fun activities include a corn pit, shooting gallery, and straw playground. You won't run out of things to do here. ? Best of all, dogs are allowed on the premises.
Abbey Farms – 2855 Hart Road, Aurora, IL 60502
Pumpkin Daze Opens: September 18 – October 31
Priding themselves on ol' fashioned fun, Abbey Farms welcomes the families + pups to explore their 40-acre pumpkin farm, sip of craft beer, get lost in a corn maze, and pick pumpkins for at-home celebrations.
If you're bringing a pup, be sure to be courteous: "We love our furry four legged friends. A few rules do apply tho. We do require all owners to take full responcibility for their pets, clean up after them and abide by the areas of the farm that do not allow pets due to close proximity to other guests. Abbey Farms reserves the right to ask any guest to leave for any reason. Abbey Farms requires all owners to accept all liability for their pet while on Abbey Farms grounds!"
Eckert's Farm – 951 S Green Mt Rd, Belleville, IL 62220
Open: Yearround
This one is a bit of a drive, so make sure you plan it on a weekend when you have some time to spare. But it's definitely worth it. As the farm is open year-round, you can enjoy the summer months strawberry or peach picking, or check out the sunflower maze.
When fall comes around, you can go apple picking, taste cider, or find the perfect pumpkin to carve.
Your options aren't limited to summer and fall either as you can pick your Christmas tree in the wintertime.
Thankfully, your best furry friend can come along for the adventures.
"We are a pet-friendly company and we welcome leashed dogs on the farm and bike path. Service dogs are the only dogs permitted inside buildings. We welcome leashed dogs to ride on the wagons. They are also permitted in the apple & peach orchards, Christmas tree fields, and the pumpkin patch. Dogs are not allowed to enter the strawberry or blackberry patch or the veggie fields. Reminder: Please be prepared to pick up after your pet," the website notes.
Cheesecake Factory Treating Customers to Pumpkin, Pumpkin Pecan Cheesecakes This Fall
I know I don't need to tell you that it's officially pumpkin season.
The minute the clock strikes September, pumpkin-flavored items take on a life of their own.
The Cheesecake Factory is tapping into the pumpkin obsession as the chain released the seasonal Pumpkin and Pumpkin Pecan Cheesecakes.
As the Pumpkin Pecan Cheesecake has "a layer of pecan pie topped with a layer of pumpkin cheesecake, finished with caramel and chopped pecans, all in a pastry crust."
You can purchase both flavors by the slice or as a whole now through Thanksgiving!
Bon Appétit, pumpkin lovers!