Spoilers for the entirety of "Angel the Series" below
Everybody wants to be a part of something; a team, a club, a gang, a family. It's human nature to want to connect to others, and yet rarely in life does a person happen upon that perfect blend of acceptance and love that they seek.
But we can find it on television!
There is a long history of television shows that feature "found families," better known as groups of people that aren't related by blood but through experiences. These groups bond over time and create close-knit units that resemble a family.
There are many examples: Cheers, Friends, The Office, Buffy the Vampire Slayer, crime procedurals like Law and Order, even Scooby-Doo! All of these are series about a group of people who find each other and create that perfect unit that understands and accepts you in a way that you can't find elsewhere; a place where everybody knows your name.
I find, however, that as ironic as it may seem, found family shows rarely reflect the nature of what actually being a family means. I suppose this is only natural considering the escapist nature of many of these shows, but still, sometimes I find shows touting the values of family without diving into what it really means to be one.
These series show internal conflicts and arguments within each group to test the limits of their bonds. Sometimes characters disagree with each other, lie to each other, or say hurtful things, but an overwhelming amount of these conflicts get resolved with an apology and a hug.
Buffy exemplifies this idea several times throughout its run, most notably at the end of its fourth season. The core group of friends, Buffy, Willow, and Xander have a huge argument, but soon after come together and hug it out. A few scenes later they, quite literally, become one greater being to defeat the big bad of the season heavily symbolizing the nature of their relationship. They are stronger as one unit, and they will always be there for each other.
Our real families don't always get along this well or reconcile so easily. These series provide ideal units that always stay together when their limits are tested, but real-life families don't just test the limits of their bond, they break them. Therefore, the harsher a show attempts to break a family apart, the further a show can dive into what it actually means to be one. No show breaks limits like Angel the Series.
Angel, like so many other found family series, takes a group of outcasts and brings them closer to each other through their adventures and experiences until they consider each other family.
Angel, a vampire with a murderous past who is attempting to redeem himself after gaining a soul, is at the center of the group. He hires Cordelia, an aspiring actress, Wesley, an expert on all things mystical, and Gunn, a vampire hunter from the streets, to help him fight monsters and save lives in the city of Los Angeles. As their adventures progress, they create the standard television "found family" (which will eventually also include Fred, a brilliant scientist, Lorne, a demon who can read your aura when you sing, Angel's son, Connor, and Spike, basically Angel's vampiric brother).
Angel goes so far as to make this overt by having Angel claim he is Cordelia's family at the end of season one, with her returning the sentiment in the closing moments when she urges Angel not to be embarrassed for drinking some blood in front of her; she doesn't judge his vampiric needs because they are family. They've had their ups and downs, sure, but in the end, they are there for each other.
That is until Angel fractures the family by kicking everyone out of his house. Angel is separated from the group for half of the second season, and when he does finally apologize and return, he is only allowed back into the group if he agrees to take a secondary role to Wesley.
While Angel is forgiven, the way he broke their trust isn't forgotten and several comments are thrown at Angel regarding his lack of familiarity with the current unit. From this point onwards, Angel never fully regains Gunn's trust as a friend, and due to Wesley's position as the new leader, he and Angel have a building conflict that erupts when Wesley, trying to avoid a terrible prophecy, kidnaps Angel's newborn son, Connor.
The series continues to push these people into situations where the absolute worst parts of them aren't just exposed but personified. After the kidnapping, Angel doesn't just threaten to kill Wesley, he attempts to. Gunn commits murder against Fred's wishes, breaking her illusion as to who he is and what he is capable of. Connor, after growing up in a hell dimension and developing many personal demons, drops his own father into the ocean in a metal crate.
The team willingly releases Angelus (Angel's murderous past self) to help them defeat an all-powerful beast. This series has a much less overt "we are family" message, and instead develops a subtle allusion to the fact that these people consistently use their demons to solve problems.
And who better to let your demons loose on than your family? There are moments that happen between families that are so ugly we'd only ever let them be seen by our families. Sometimes these actions lead to apologies, often they don't, and even more often those apologies lead to the cycle repeating. Angel may be a show about literal demons but the parallels we can draw to our own lives make it a series that anyone can relate to, especially those audience members who have wished their families were a bit more perfect.
Angel himself wishes his family was more perfect. While at the bottom of the ocean (he's unable to die due to his vampire superpowers), he passes the agonizing time by fantasizing about the perfect family dinner, which includes him and Cordelia happy, Gunn and Fred together, and Wesley back at the table – he's sharing a meal with the people he loves. It is a scene directly out of any other found family show. But here, like in reality, this family is a fantasy.
When Wesley pulls Angel out of the ocean, there is no reconciliation. He drops Angel off with the rest of the group and immediately retreats. When Angel comes face to face with Connor, they argue and fight, and the scene ends with Angel saying, "I love you, Connor. Now get out of my house."
None of these scenes feel good to watch. Unlike so many other found family shows, Angel doesn't provide its audience with the comfort of family, but the reality of it. It doesn't always feel good to be part of your family or the one you've chosen. Families get angry and livid. After all these events, the characters in Angel harbor feelings towards each other that bend quite a ways away from love. Some of them not only dislike each other, they actively can't stand one another. Trust isn't a given, and they hit each other much more than they ever hug each other.
Yet the love and commitment within this group prevails. Despite Angel threatening to kill Wesley if he returned, Wesley still spends months searching the ocean for Angel. Angel still loves Connor while knowing that Connor wanted him to suffer for eternity. In the final season, the team still accepts Gunn after he makes a decision that results in Fred's death. The acceptance of these crushing low points and the choice to love in spite of them is what separates Angel's family from the rest. The past is never forgotten, and in many cases not even forgiven, but this only proves their strength as a unit. Despite the disastrous team they have made and despite the wedges that have driven them apart, they still stand together. If none of those horrible conflicts could tear these people apart, well, nothing can.
Audiences, myself included, watch these found family shows for escapism. We enter a blissful place where everyone is loved and conflict pushes people closer together instead of pulling them apart. Angel reminds us that's not how real life works. Sometimes we make each other suffer.
By not pandering to our fantasy, Angel creates a refreshingly realistic portrayal of family and proves how powerful your own family unit can be even with all its imperfections, providing a better perspective on the families we have in real life. This is why Angel is the king of found family shows.
The final scene of the series shows four people, most of whom at some point have tried to kill each other, standing side by side in the rain. They aren't a perfect unit and they aren't about to become one being, proving how strong their bonds are. Instead, they are four flawed individuals with their own goals, own beliefs, own morals, and own reasons for being there, who still choose to stand side by side in the rain, ready to fight and die together.
If that's not a family, I don't know what it is.
Follow CRAVEYOUTV on socials
25 Shows You Need to Watch If You Love the City of Chicago
With a population of over 2.7 million, Chicago is a dynamic and diverse city, which makes it the perfect backdrop for many TV shows, especially cop and medical dramas!
Some shows use the city as just a setting, while others dig right into the core of the city, hoping to capture its essence.
No one series has a "correct" depiction — they are all stories seen through various characters, experiencing different situations in the many, versatile neighborhoods.
But, one thing that they all have in common? An undying love for the city; their Chicago. If you've been to Chicago you've probably heard the phrase, "Chicago is the new Hollywood."
Truthfully, Chicago will never churn out as many TV shows as Hollywood, and it doesn't want to; the rise in shows signifies everyone can find something to relate to in the city of Chicago.
So, if you have even a sliver of love for Chi-town, you have to check out these shows. Let us know if you have any other recommendations!
1. Shameless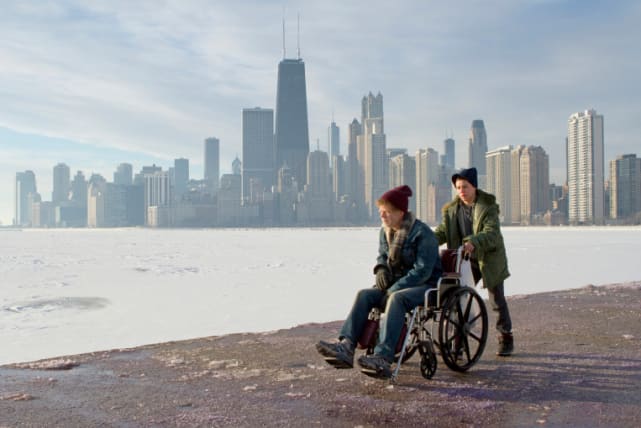 2. Chicago Fire
3. Chicago PD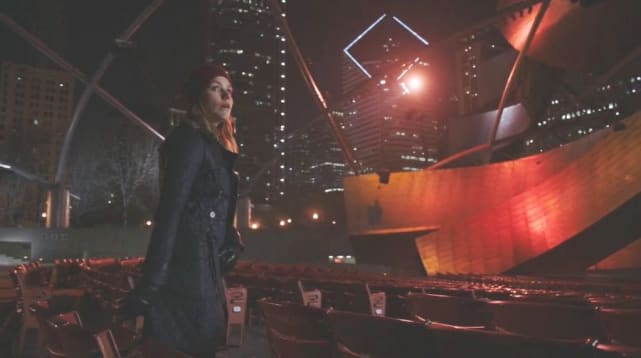 4. Chicago Med
5. Chicago Justice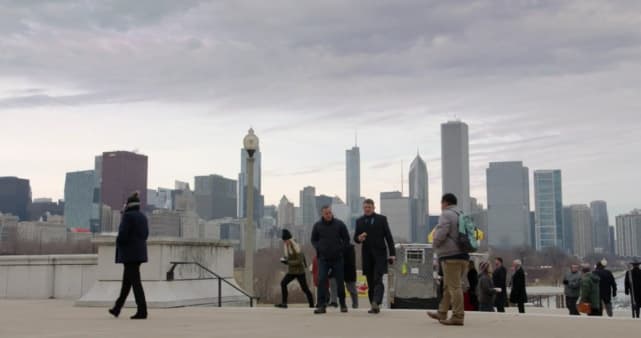 6. Empire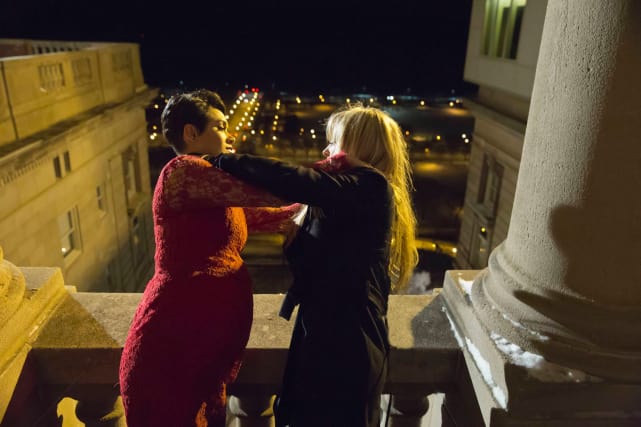 7. Mike & Molly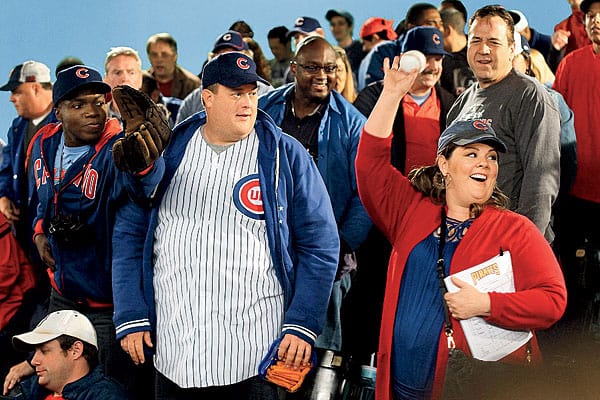 8. Married… with Children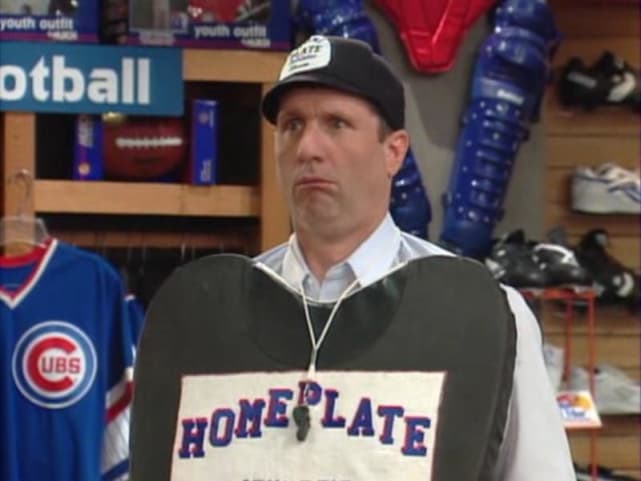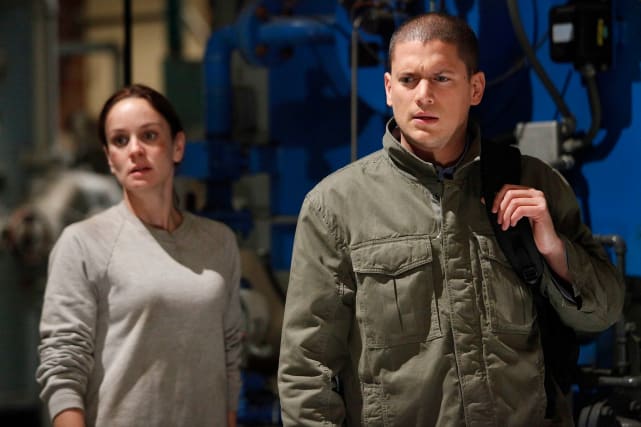 10. The Crazy Ones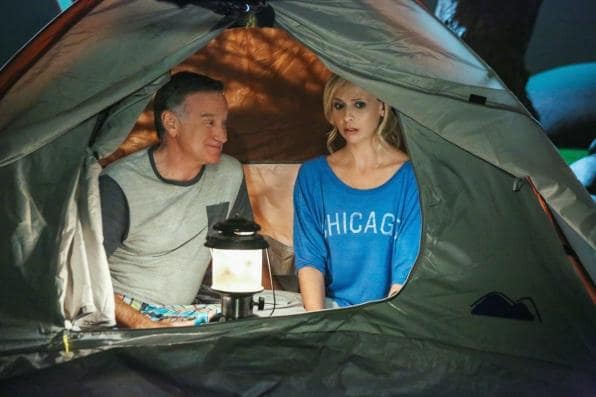 11. Sirens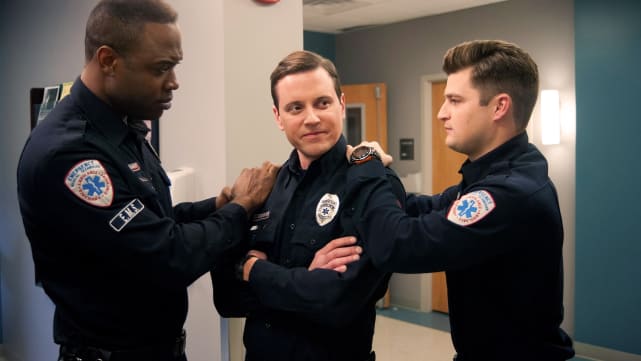 12. Superior Donuts
13. Ozark
While the Byrde family swaps the hustle and bustle of Chicago for Lake of the Ozarks, the city is still featured heavily as the backdrop for many scenes. Marty spends time in Millennium Park, though, it's unrealistic to see the streets without any traffic!
Seeing Double: 21 Memorable TV Show Twins
Hollywood has a bit of twin obsession but sometimes, seeing double isn't necessarily a bad thing.
Twins on TV shows is a pretty popular trope ranging from evil twins, twins who get into shenanigans together, and long lost twins who bump into each other and start a new life together.
Other times, twins are used solely as a plot device.
But really, there's no shortage of switcheroo tomfoolery when twins are involved.
Sometimes, the actors are famous twin duos in real life, and other times, a sole actor is brilliantly pulling double duty.
Let's take a look back at some of our favorite TV twins both fraternal and identical.
You may even come across a few doppelgangers.
1. Cheryl and Jason Blossom – Riverdale
2. Zack and Cody – Suite Life of Zack & Cody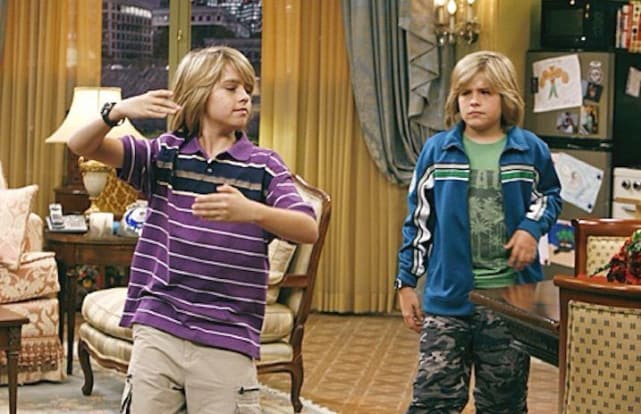 3. Tia and Tamera – Sister, Sister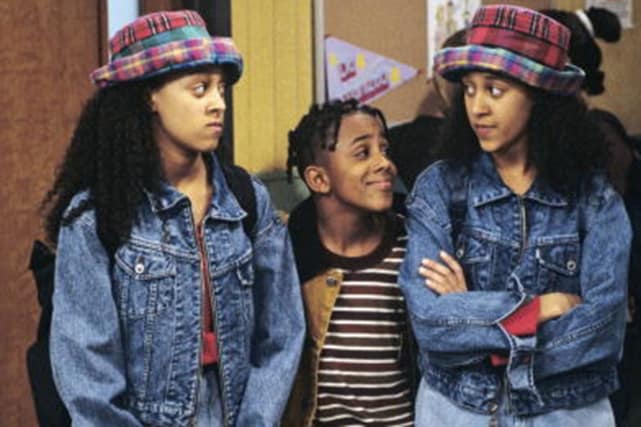 4. Olive and Cal – Manifest
5. Brenda and Brandon – 90210
6. Petra and Anezka – Jane the Virgin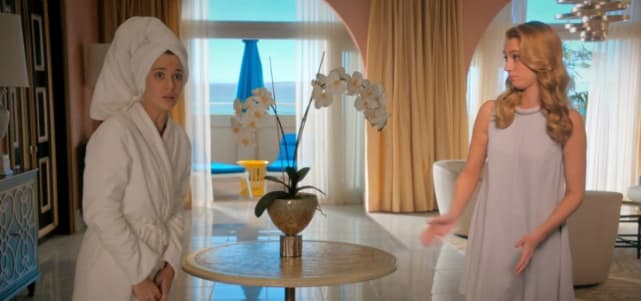 7. Michael and Lindsay – Arrested Development
8. Nicky and Alex – Full House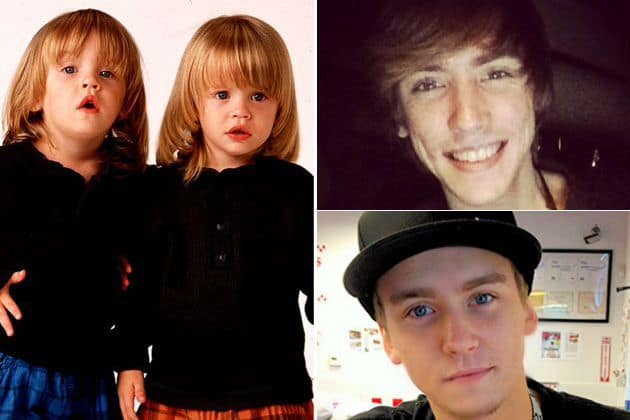 9. Phoebe and Ursula – Friends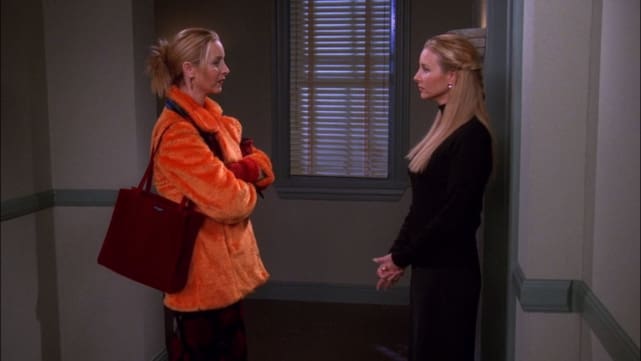 10. Sarah and Helena – Orphan Black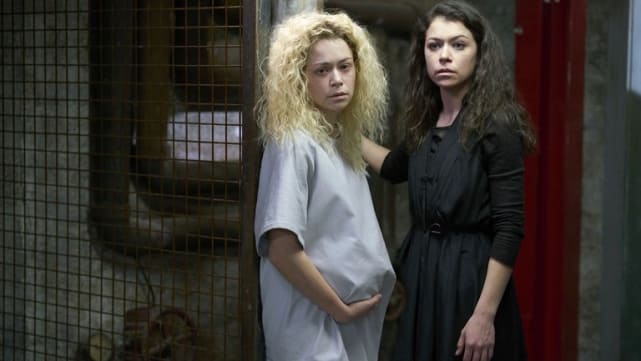 11. Josie and Lizzie – Legacies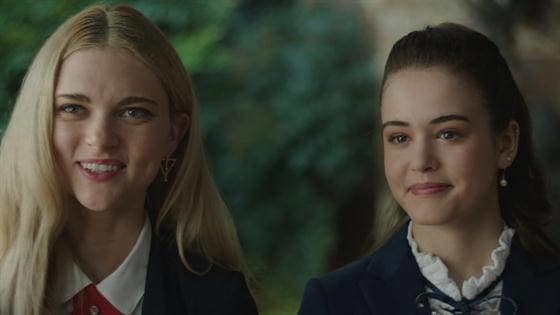 I Put a Spell on You – All the 'Hocus Pocus' Merch You Need This Halloween
You don't need to put a spell on me for all these Hocus Pocus-inspired items to be miiiine!
Hocus Pocus may have premiered 27 years ago, but the witchy Sanderson sisters still reign supreme.
The cultish hit remains one of the most iconic films in existence and is a must watch every Halloween season.
Best of all, it inspires new merchandise every year.
We've gathered all of the items you're going to need to celebrate Halloween 2020 the right way just like the "sistah's" Winnie, Sarah, and Mary!
Hocus Pocus Board Game
Ravensburger's board game, "Hocus Pocus: The Game" allows you to put yourself in the shoes of a virgin who lights the black flame candle and summons the Sanderson sister. The packaging looks like a spell book and requires you to stop the witches from completing a potion before sunrise. It's a game that actually makes sense in the context of the film — how refreshing! Get it at Target for 19.99!
https://www.instagram.com/p/CDX9XT7j4IZ/
Face Masks
There are some people who think COVID is all a bunch of hocus pocus, but the reality of the situation is that you have to do your part by wearing a mask and helping curb the spread. And why not do it in style this fall season with face masks inspired by the movie? The internet has plenty to choose from, but our favorite is the one that allows you to channel your inner-Sanderson sister! The masks, made by Bucktee, retail for $13.95, and allow you to wear Winnie's mug, Sarah's smile, or Mary's signature lip bite. You'll have people screaming "Amok! Amok! Amok!"
Spirit Jersey
As I mentioned previously, the movie is turning 27 so ShopDisney released a new spirit jersey that's ombre green — the color of any promising potion — and features the logo in the front and a cartoon version of the sisters in the back! The jersey is "coming soon," so get ready for a fall arrival!
Billy's Funko Pop
The Sanderson sister's get all the love, but Billy was the true hero and the most underrated character! For those who maybe need to rewatch the movie this season again, Billy Butcherson was Winifred's ex-bf who turns on the witches and helps the teens!
Nestle Cookie Dough
I smell…. children. No, wait, that's actually Nestle Toll House Hocus Pocus-themed cookie dough! Yes, it's a thing. The oatmeal peanut butter flavored cookie dough will be released early this fall.
If you're not a fan of cookie dough, buy it for someone who is a fan because the packaging, which features the trio of sisters eyeing the delicious snack, is to die for.
Mantel Scarf
Turn your home into the Sanderson house! Everyone knows that the best part about Halloween is dressing up your space with spooktastic decorations. Spirit Halloween is selling a light-up Hocus Pocus mantel scarf that will give your space a witchy vibe.
It features the Sanderson sisters flying over Salem amongst the trees of LED lights.
Cauldron Mug
You can cast a spell in no time with the tie-dye fluorescent mug that features one of the film's most iconic lines: it's all a bunch of hocus pocus. The cup is shaped like a cauldron with a "wooden" stirring spoon. What are you waiting for? Grab your potions book and grab a spot in line because *for now* this mug is sold out at ShopDisney.
Wine Glasses
Fill 'em up with a potion that keeps you happy and young! Spirit Halloween has several fun and Hocus Pocus-themed wine glasses, but our favorite is definitely the one featuring the quote: "Goodbye cruel world." That about sums up 2020. You can get the wine glasses for $9!