If your family is like the Pearson clan, Super Bowl Sunday is your holiday!
The Super Bowl is the biggest night on television and for good reason – it's a mix of sports, music, and ads.
On Sunday, February 2nd, the San Francisco 49ers take on the Kansas City Chiefs in Miami with kickoff at 6:30 pm ET.
Jennifer Lopez and Shakira will share the stage for the halftime show.
Related: How To Live Stream the 2020 Super Bowl: Chiefs vs 49ers
But for some, all eyes will be on the commercials.
While most people skip through commercials on a daily basis, the industry has found a way to make them fun during the Super Bowl. Companies bring their A+ game when it comes to creative, controversial, and funny ideas, and they tend to hire top talent for the occasion.
According to Bleacher Report, in 2019 30-second ads ranged from $3-$5 million.
In other words, a lot of money goes into advertisements surrounding the big game and the halftime show.
Here are some of the ones that leaked ahead of time online.
Audi: Let It Go
Is this an alternate ending to Game of Thrones, perhaps? Audi capitalized on the popularity of the recently-ended HBO show by casting Maise Williams (Arya Stark) in an ad where she sings "Frozen's" massive hit, "Let It Go." If it feels a little hazy without context, their tagline is "Embracing the future starts with letting go of the past" and they're promoting en electric car.
Doritos: Old Town Road
This monologue commercial is worth it solely to hear Oscar nominee and cowboy at heart Sam Elliot recite the words to Old Town Road, arguably the biggest song of the last year. It's Elliot's first on-camera commercial in 40 years.
The 60-second commercial continues with an epic showdown between Elliot and the song's artist, Lil Nas X. You'll have to watch that one live, though.
Michelob: Working Out
Michelob Ultra really wanted to associate their low-carb beer with working out, so they made their whole ad about fitness. It stars WWE's John Cena, a fitness buff, and Jimmy Fallon, a beer buff who hates working out, who begins to understand the fitness craze with a little help from some famous friends.
Olay: #MakeSpaceForWomen
Olay is launching a space mission with an all-female cast of badass female astronauts. Busy Phillips, Youtube sensation Lilly Singh, Taraji P. Henson, and Katie Couric have all been tapped for the ad. Find out what the mission is on Feb 2.  
Amazon: B.A. – Before Alexa
It doesn't matter that Ellen DeGeneres lived half her life in the "before Alexa" ages, but in the latest commercial, she and wife Portia de Rossi wonder what life was like before the voice-activated assistant did everything for them. The ad imagines several scenarios ranging from the Elizabethan times to the Nixon Era as people rely on friends and co-workers with similar names to Alexa. Amazon burned through a lot of money to produce this ad, but it was worthwhile as it may be the funniest video this year.
Pop-Tarts Pretzel
"From ho-hum to so yum," Queer Eye's Jonathan Van Ness brings sparkle and shine to help Pop-Tart's promote their new pretzel pastries.
Bud Light: Choose Your Own Adventure
Bud Light release two different ads and asked for social media to vote for the one they should air during the Super Bowl. Version #1 features Post Malone walking into the store to buy his beloved beer when he realizes the new seltzer. An internal fight ensues between the two men inside before one woman drops some mad logic: you're rich, get both! Come on, Posty.
#POSTYSTORE pic.twitter.com/LDcnoF1FDQ

— Bud Light Seltzer (@budlight) January 29, 2020
The second ad finds our rockstar ordering a Bud Light Seltzer at the bar, but he's thrown off when the bartender hands him a mango flavor. The little people working internally confirm he's never tried a mango, but once he takes his first sip, his stomach, taste buds, and nose approve… and shut up, spleen.
#POSTYBAR pic.twitter.com/ex5qR8XL0j

— Bud Light Seltzer (@budlight) January 29, 2020
Avocados From Mexico: Shopping for Your Avocados Isn't Weird
If you're wondering why Archie Andrews has been left to fend on his own on Riverdale, it's because his mother, played by Molly Ringwald, is shooting avocado commercials for Avocados From Mexico. The fictitious shopping network sells merch for your avocados including a spiffy travel collection that would probably make for a good lunch bag.
The Mt. Dew Shining
Mountain Dew's new commercial imagines a world where serial killers were sponsored by ads. Breaking Bad's Bryan Cranston channels his best Jack Nickelson in The Shining as he hunts down his thirsty victim played by black-ish star, Tracee Ellis Ross.
Squarespace: Welcome to Winona
The Squarespace commercial makes us want to willingly step into the Upside Down. Winona Ryder is making a website in the town of Winona, Minnesota. That's it, that's the ad.
Trapped in a Pringles Commercial
Pringles teamed up with Adult Swim's animated series "Rick and Morty" for a commercial about flavor stacking. Also, Rick and Summer are trapped in Pringles commercial, so let's hope they at least got paid.
Chrysler: The Legend's of Luxury
Power couple Chrissy Teigen and John Legend team up for a Chrysler Genesis commercial to "make luxury fun" as they kiss "old luxury" goodbye.
Tide: Airing Out Dirty Laundry
"It's Always Sunny in Philadelphia" actor Charlie Day and "Schitt's Creek" actress Emily Hampshire get ready forthe big game by airing some of their dirty laundry in a teaser ad for Tide. The full thing will be up on Feb 2.
https://adage.com/article/special-report-super-bowl/super-bowl-commercials-2020-all-ads-released-so-far/2230951
Follow CRAVEYOUTV on socials
This MTV Board Game Is Here to Test Your Musical Knowledge
If you're patiently waiting for the MTV VMAs to air on August 30, we have something that might make the time pass faster and give you something to do with friends and family during quarantine.
Big Potato's brand-new game for music lovers called "MTV, The Throwback Music Party Game" is here to test your musical knowledge.
"Switch over to a music party game for adults and teens that's filled with all the biggest hits from the '80s, '90s and '00s. It's time for a blast from the past, specially made for the MTV generation," the game description reads.
In order to play, you must break up into to separate teams and get ready to go through your whole musical catalog!
To win the game, you have to be the first team to collect all the awards from the eight categories: The Brits, Award-Winning Videos, Best of Unplugged, Pop Anthems, Hip Hop Hits, Headbangers, Teenage Angst, and Queens of MTV.
There are a few rounds including the "quick-fire buzzer round," which requires one member from each team to face off head-to-head as they try to think of a song that fits the description of their specific category in 15-seconds.
The first person to run out of time loses this round, giving the winning team an advantage into the Artist Round.
There's also an "artist round," that requires your team to guess three songs in 30 seconds. You can give clues using one word, speaking the lyrics, or belting out the song at full volume.
The game is suitable for all ages, but I think those who grew up watching MTV, Total Request Live, and all the award shows will strike gold!
If you want your MTV, the game retails for $20 at Target, but you have to wait a bit because it's currently "sold out."
You're Going to Want These Festive 'Elf' Coffee Creamers When the Holidays Roll Around
If you think it's too soon to talk about Christmas in July, you're right. But how am I not supposed to talk about Christmas when International Delight just announced that's its preparing to unleash the best new item for the holiday season: Elf-inspired coffee creamer!
The Instagram account @candyhunting gave followers a sneak peak at the new creamer.
The Elf packaging envelops three different flavors.
The yellowish bottle will feature the new flavor, caramel waffle cookie.
Seasonal favorite peppermint mocha will be available in the red bottle.
And lastly, frosted sugar cookie will be at your disposable in the green bottle.
"These are already starting to hit shelves, so be on the lookout," Candy Hunting wrote in the caption of the post: "Huge thanks to International Delight's PR group for sending the creamers!"
You know it's serious when we haven't even passed Halloween and yet people are scavenging for holiday coffee creamers to add to their iced coffee.
You would think that since the flavors are inspired by the 2003 hit film, the flavors would be a bit more on-par with Buddy's taste buds.
One comment even pointed out the huge oversight on the company's part writing: "What an opportunity for maple syrup and they didn't take it!"
While it makes sense, I doubt the flavor would go over too well with the general public. Though, no judgement if you're into that sorta thing.
Another user referenced a classic line in the film with the comment: "I wonder if these make the world's best cup of coffee."
Which one do you want to try eventually when the holiday season rolls around?
And…. is it too early to curl up on the couch and watch Elf? Asking for a friend, obviously.
15 Shows That Give You Major Wanderlust
During my trip to Mexico last year, a waiter at a Spanish restaurant started questioning me about my hometown of Chicago. From there, he began asking if I'd ever been to New York or Las Vegas and wanted to know what these cities were like because he'd "only seen them on TV."
His statement struck me because, in an age where wanderlust is so real, it didn't occur to me that some people never had the opportunity to venture outside of their hometowns. Some people weren't as fortunate as I was to whip out a passport and go anywhere; some only saw the rest of the world through television shows.
In fact, I've traveled to many cities — DC, New Orleans, LA, to name a few — simply because I'd fallen in love with how they were portrayed on my favorite show. I loved feeling like I was on set with my favorite characters or experiencing a taste of their lifestyle.
In the wake of coronavirus when traveling has become limited and almost impossible with many border closures, this list of show locations that have inspired me to travel hits a bit differently. It's almost like a "bucket list" of places I'd love to check out once the pandemic is finally over and we can return to our normal lives.
Some locations and popular and immediately recognizable, so much so that they even have dedicated tours of their picturesque filming locations. Others fly a little more under the radar, but are so beautiful, you don't even need the magic of films and television to fall in love!
Did you ever travel anywhere after finding inspiration from a TV show? Let us know in the comments!
1. Game of Thrones
2. Sex and the City
3. Big Little Lies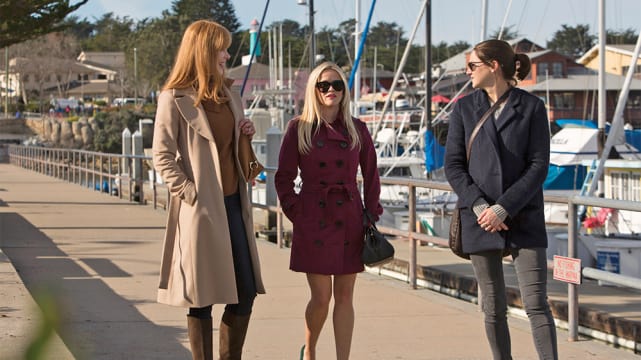 4. Downton Abbey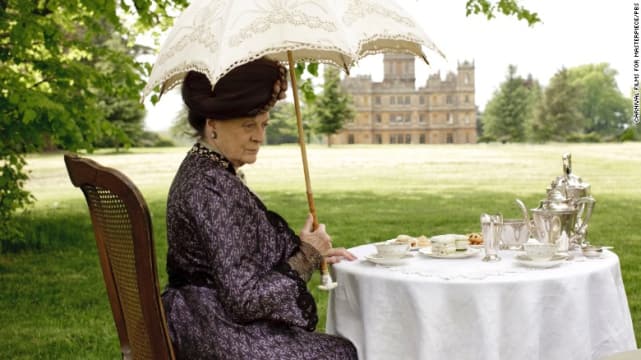 5. Portlandia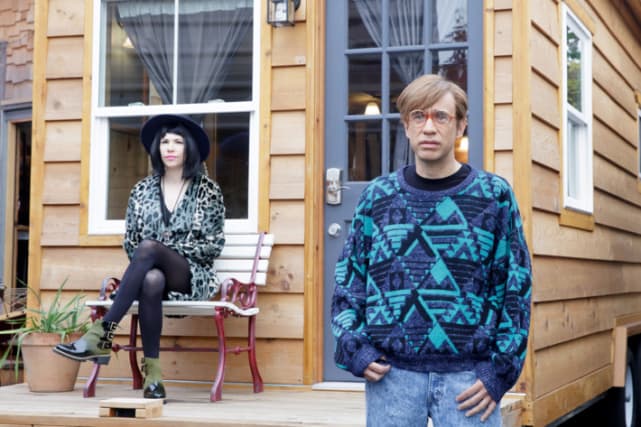 6. Outlander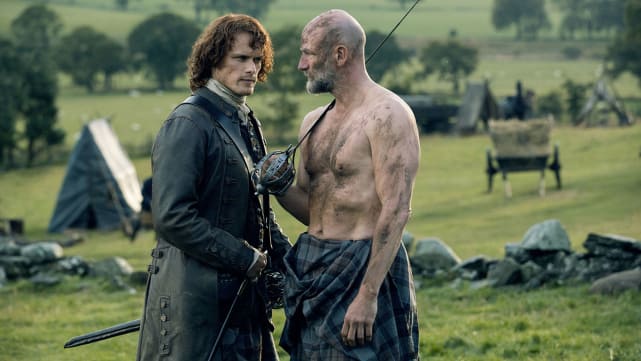 7. The Originals
8. Hawaii Five-0
9. The Affair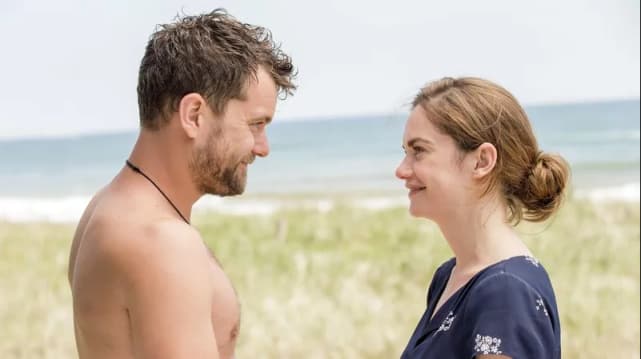 10. The Chicago Trilogy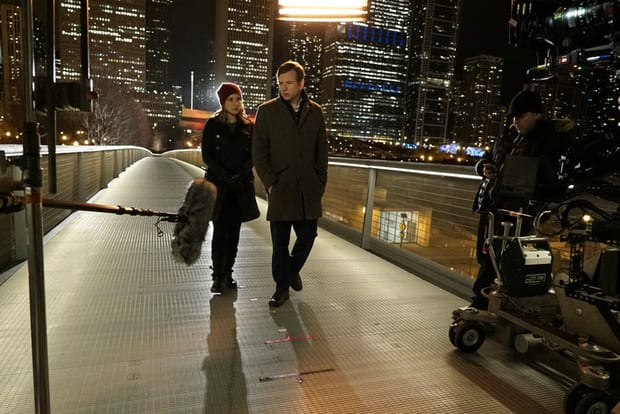 11. Scandal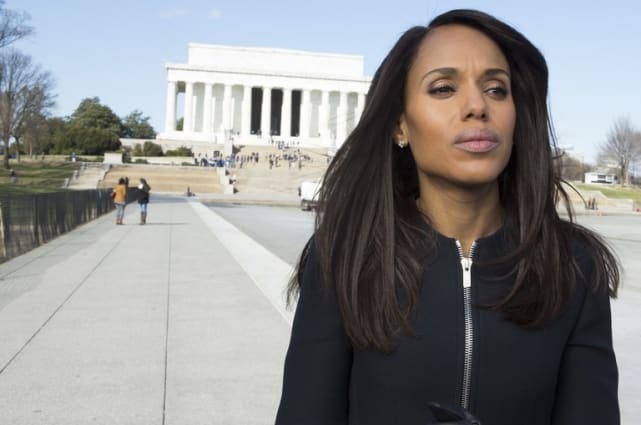 12. Timeless