Over the weekend, Riverdale fans were hit with some devastating news — not one, but two cast members were leaving the show.
Skeet Ulrich, who plays Jughead's (Cole Sprouse) father, F.P. Jones, in the series, announced is departure following The CW's fourth season.
In a statement to Deadline, Ulrich wrote: "I'm incredibly grateful for the friendships I've made on Riverdale, and I will miss seeing everyone on a daily basis." He added, "I'm proud to have been part of such a talented group of people, in front of the camera and behind. But I've decided that it's time for me to move on to explore other creative opportunities."
The former Scream actor also addressed the exit on his social media writing, "I can't even begin to thank you all for the unwavering support and love!! It is remarkable and deeply appreciated. I may be leaving Riverdale but my experience over the last four years will never leave my heart. A very special thanks to @writerras for giving me this opportunity ❤️"
And if losing one parental figure in a town where they're already scarce isn't bad enough, Marisol Nichols, who plays Veronica Lodge's (Camila Mendes) mother, Hermione Lodge, in the series, also announced her departure.
She shared similar sentiments on Instagram writing, "I am incredible grateful for my time on Riverdale, my second family. These are friendships that go beyond set life. Portraying Hermione Lodge was a joy, and working with this cast was an honor, truly.
The best part has been all of you. Without your enthusiastic embracing of our show and these characters we wouldn't be here. Thank you for the opportunity to entertain you all," alongside a poster from the most recent season.
It's unclear if either will reprise their roles in guest appearances, but you have to wonder how the series will explain their departures.
Producer and writer Roberto Aguirre posted a photo of Ulrich's character Jones and assured fans that "All will be revealed before this season of #Riverdale ends," which is slightly worrisome considering where the series left off with Jughead's storyline. 
https://www.instagram.com/p/B8932aQHIt5/
On Riverdale Season 4 Episode 13, Betty seemingly killed Jughead by hitting him over the head with a rock after being triggered by a "magic word" given to Donna by The Farm's incarcerated Evelyn Evernever.
Fans immediately began looking for clues to discredit what was being presented on the screen because Jughead can't really be dead, can he?
Riverdale is known for playing tricks on the audience and showing a storyline that doesn't reflect what's actually happening, so fans believe that Jughead's death is either a fake-out or part of his long-term plan to take down Stonewall Prep, Brett, Donna, and the rest of them.
And truthfully, there are a lot of clues suggesting that's the case despite the flas-forward scenes that show F.P. looking for Jughead in the forest (with presumed killer Betty), F.P. identifying Jughead's body with Betty, and later, F.P. arresting Betty, Veronica, and Archie for Jughead's murder.
Fans were content believing that the scenes were just part of  Jughead's "perfect murder" novel… until now.
The announcement that Ulrich is leaving the show threw everyone for a loop because it might be confirmation that Sprouse's' Jughead dies on the show.
Parents aren't heavily involved in their teenagers' lives in the murder-capital of the world, but they do exist and pop in from time-to-time.
Jughead and F.P. have grown close over the course of four-seasons mending their fractured relationship and become a dynamic father-son duo that supports each other and has each other's back.
If Jughead died, F.P. would be heartbroken, disgusted, and looking to get out of a town that reminded him of his son.
It would take something major like a loss for F.P to leave Riverdale and never look back.
Still, we're choosing to remain optimistic.
Maybe F.P. is so fed up after finding out Jughead faked his death that it strains their relationship and he skips town.
Or maybe F.P. just realizes he doesn't want to be surrounded by the toxicity of a town famous for the Black Hood, the Gargoyle King, and Hiram Lodge.
If he's lucky, he'll get a good job offer somewhere else and join the ranks of the only few people (see also: Josie) to successfully get out of Riverdale alive. This may not be a bad thing.
Riverdale seems to be a town that holds people back from living their full potential.
And after all, Jughead is likely going off to college next year, so having the parents around won't be as necessary. Plus, Archie's been doing just fine taking care of himself since his father Fred's (the late Luke Perry) passing.
If we're being forced to say goodbye to F.P. let's hope his other storylines — his romance with Alice and his role as Sheriff — get proper closure.
Hermione's departure isn't as crippling because Veronica is still left with one, albeit worse, paren.
Her story was never as pivotal as F.P's. or her husband, Hiram's, and so, it'll be much easier to explain her departure. I can even see them saying something like Hermione realized she doesn't want to be with Hiram anymore and is moving back to New York City. Done deal.
How do you think Riverdale will write off F.P. and Hermione?
Does F.P.'s exit confirm Jughead's death?
Riverdale was renewed for a fifth season in January 2020.
Follow CRAVEYOUTV on socials
25 Shows You Need to Watch If You Love the City of Chicago
With a population of over 2.7 million, Chicago is a dynamic and diverse city, which makes it the perfect backdrop for many TV shows, especially cop and medical dramas!
Some shows use the city as just a setting, while others dig right into the core of the city, hoping to capture its essence.
No one series has a "correct" depiction — they are all stories seen through various characters, experiencing different situations in the many, versatile neighborhoods.
But, one thing that they all have in common? An undying love for the city; their Chicago. If you've been to Chicago you've probably heard the phrase, "Chicago is the new Hollywood."
Truthfully, Chicago will never churn out as many TV shows as Hollywood, and it doesn't want to; the rise in shows signifies everyone can find something to relate to in the city of Chicago.
So, if you have even a sliver of love for Chi-town, you have to check out these shows. Let us know if you have any other recommendations!
1. Shameless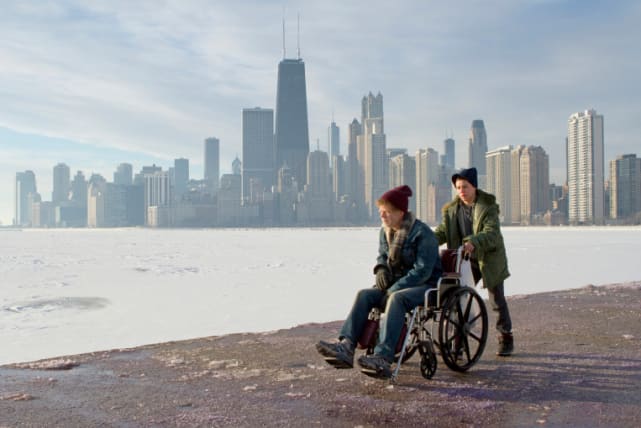 2. Chicago Fire
3. Chicago PD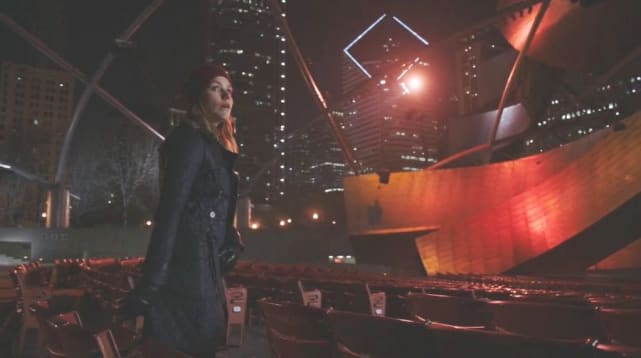 4. Chicago Med
5. Chicago Justice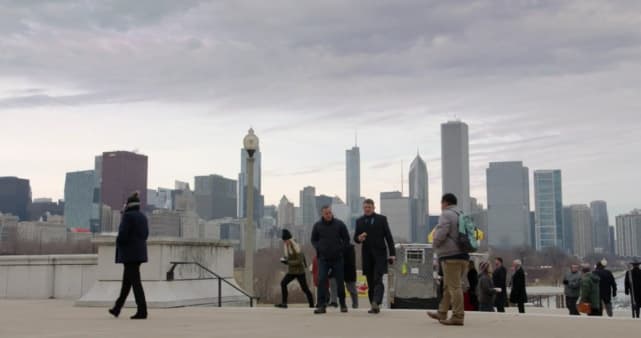 6. Empire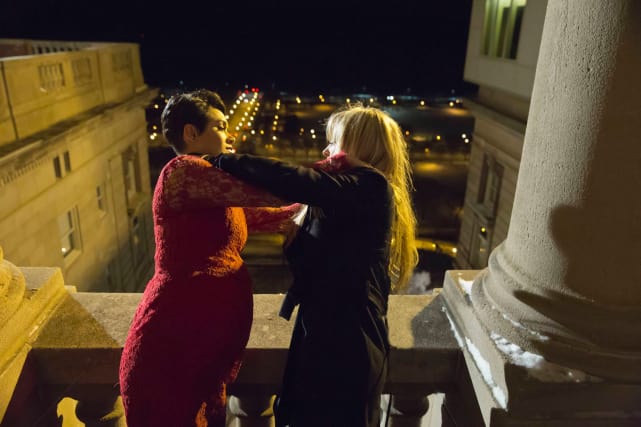 7. Mike & Molly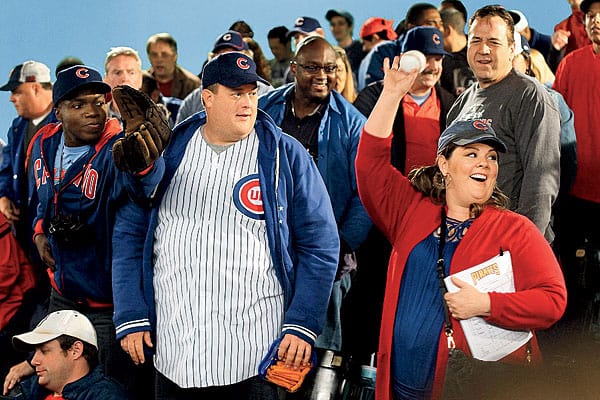 8. Married… with Children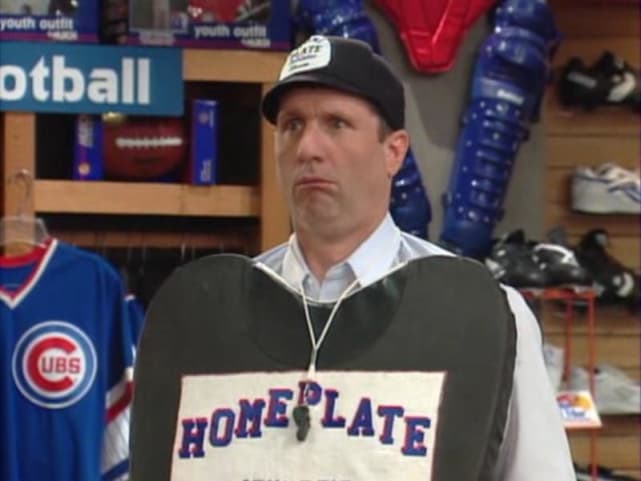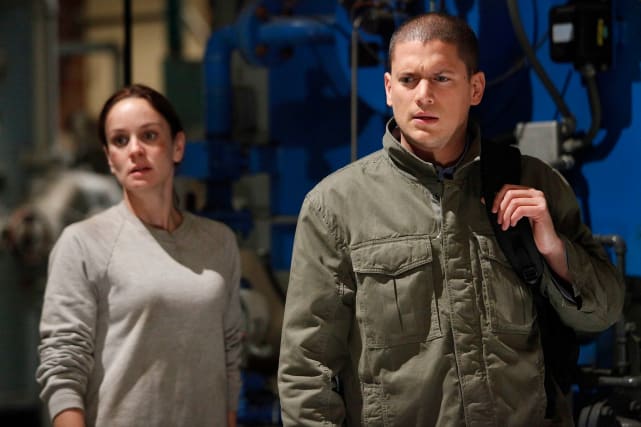 10. The Crazy Ones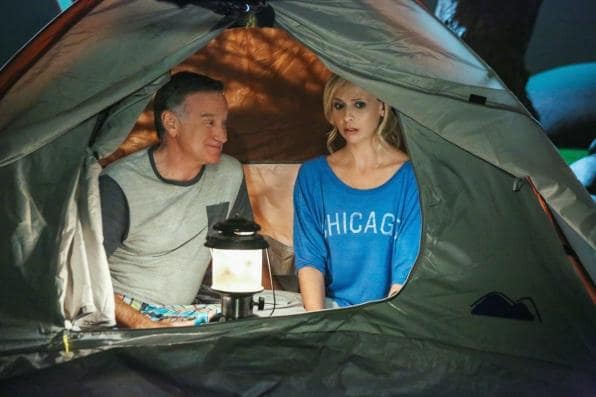 11. Sirens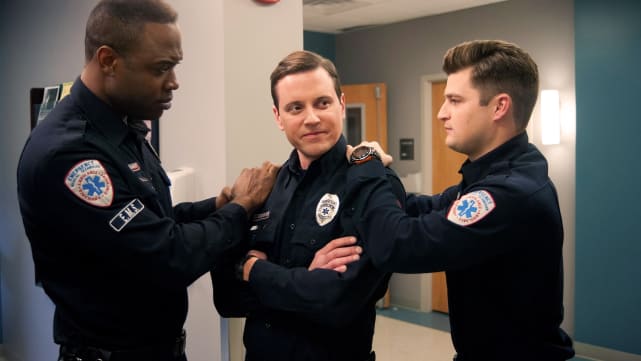 12. Superior Donuts
13. Ozark
While the Byrde family swaps the hustle and bustle of Chicago for Lake of the Ozarks, the city is still featured heavily as the backdrop for many scenes. Marty spends time in Millennium Park, though, it's unrealistic to see the streets without any traffic!
Seeing Double: 21 Memorable TV Show Twins
Hollywood has a bit of twin obsession but sometimes, seeing double isn't necessarily a bad thing.
Twins on TV shows is a pretty popular trope ranging from evil twins, twins who get into shenanigans together, and long lost twins who bump into each other and start a new life together.
Other times, twins are used solely as a plot device.
But really, there's no shortage of switcheroo tomfoolery when twins are involved.
Sometimes, the actors are famous twin duos in real life, and other times, a sole actor is brilliantly pulling double duty.
Let's take a look back at some of our favorite TV twins both fraternal and identical.
You may even come across a few doppelgangers.
1. Cheryl and Jason Blossom – Riverdale
2. Zack and Cody – Suite Life of Zack & Cody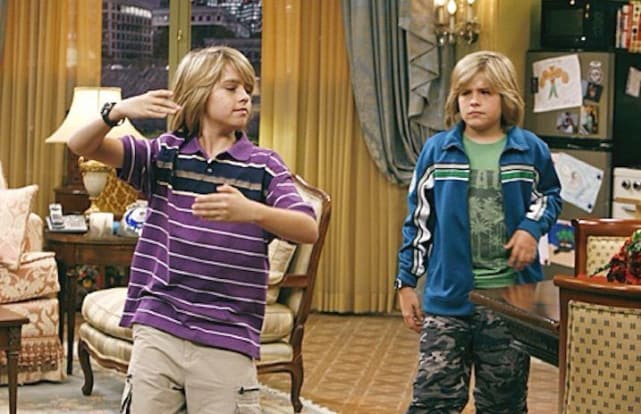 3. Tia and Tamera – Sister, Sister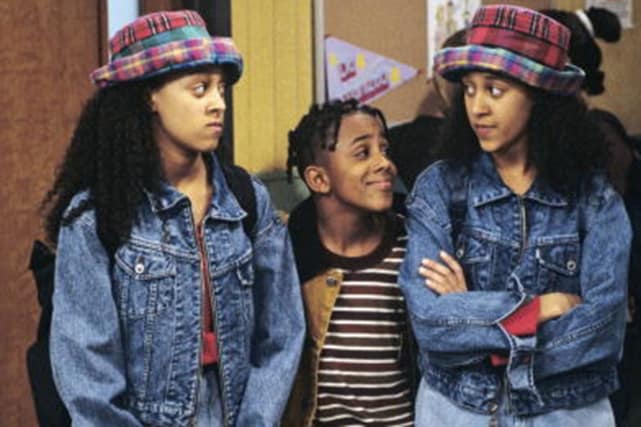 4. Olive and Cal – Manifest
5. Brenda and Brandon – 90210
6. Petra and Anezka – Jane the Virgin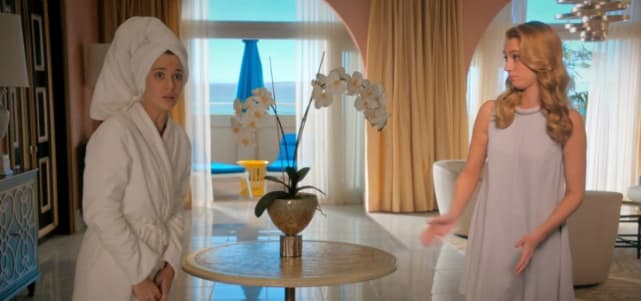 7. Michael and Lindsay – Arrested Development
8. Nicky and Alex – Full House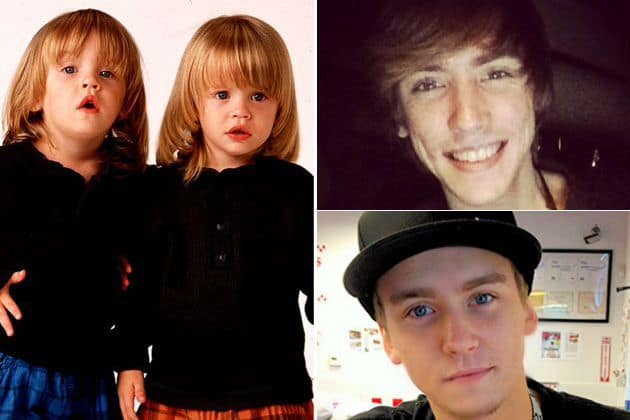 9. Phoebe and Ursula – Friends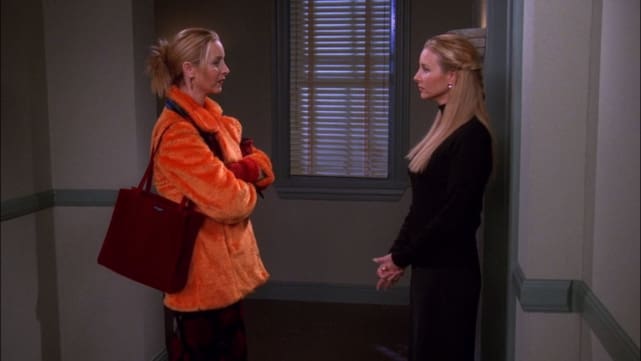 10. Sarah and Helena – Orphan Black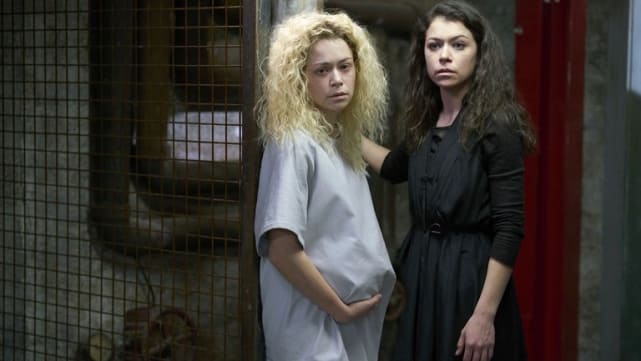 11. Josie and Lizzie – Legacies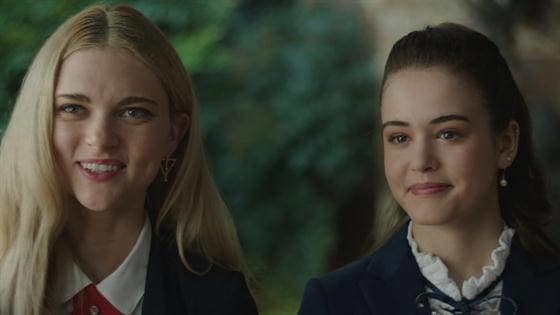 I Put a Spell on You – All the 'Hocus Pocus' Merch You Need This Halloween
You don't need to put a spell on me for all these Hocus Pocus-inspired items to be miiiine!
Hocus Pocus may have premiered 27 years ago, but the witchy Sanderson sisters still reign supreme.
The cultish hit remains one of the most iconic films in existence and is a must watch every Halloween season.
Best of all, it inspires new merchandise every year.
We've gathered all of the items you're going to need to celebrate Halloween 2020 the right way just like the "sistah's" Winnie, Sarah, and Mary!
Hocus Pocus Board Game
Ravensburger's board game, "Hocus Pocus: The Game" allows you to put yourself in the shoes of a virgin who lights the black flame candle and summons the Sanderson sister. The packaging looks like a spell book and requires you to stop the witches from completing a potion before sunrise. It's a game that actually makes sense in the context of the film — how refreshing! Get it at Target for 19.99!
https://www.instagram.com/p/CDX9XT7j4IZ/
Face Masks
There are some people who think COVID is all a bunch of hocus pocus, but the reality of the situation is that you have to do your part by wearing a mask and helping curb the spread. And why not do it in style this fall season with face masks inspired by the movie? The internet has plenty to choose from, but our favorite is the one that allows you to channel your inner-Sanderson sister! The masks, made by Bucktee, retail for $13.95, and allow you to wear Winnie's mug, Sarah's smile, or Mary's signature lip bite. You'll have people screaming "Amok! Amok! Amok!"
Spirit Jersey
As I mentioned previously, the movie is turning 27 so ShopDisney released a new spirit jersey that's ombre green — the color of any promising potion — and features the logo in the front and a cartoon version of the sisters in the back! The jersey is "coming soon," so get ready for a fall arrival!
Billy's Funko Pop
The Sanderson sister's get all the love, but Billy was the true hero and the most underrated character! For those who maybe need to rewatch the movie this season again, Billy Butcherson was Winifred's ex-bf who turns on the witches and helps the teens!
Nestle Cookie Dough
I smell…. children. No, wait, that's actually Nestle Toll House Hocus Pocus-themed cookie dough! Yes, it's a thing. The oatmeal peanut butter flavored cookie dough will be released early this fall.
If you're not a fan of cookie dough, buy it for someone who is a fan because the packaging, which features the trio of sisters eyeing the delicious snack, is to die for.
Mantel Scarf
Turn your home into the Sanderson house! Everyone knows that the best part about Halloween is dressing up your space with spooktastic decorations. Spirit Halloween is selling a light-up Hocus Pocus mantel scarf that will give your space a witchy vibe.
It features the Sanderson sisters flying over Salem amongst the trees of LED lights.
Cauldron Mug
You can cast a spell in no time with the tie-dye fluorescent mug that features one of the film's most iconic lines: it's all a bunch of hocus pocus. The cup is shaped like a cauldron with a "wooden" stirring spoon. What are you waiting for? Grab your potions book and grab a spot in line because *for now* this mug is sold out at ShopDisney.
Wine Glasses
Fill 'em up with a potion that keeps you happy and young! Spirit Halloween has several fun and Hocus Pocus-themed wine glasses, but our favorite is definitely the one featuring the quote: "Goodbye cruel world." That about sums up 2020. You can get the wine glasses for $9!