It's been seven months since we last caught up with the members of Intelligence on Chicago PD.
Since Episode 20, the world has changed quite drastically with the onset of a global pandemic and the Black Lives Matter movement protesting police brutality.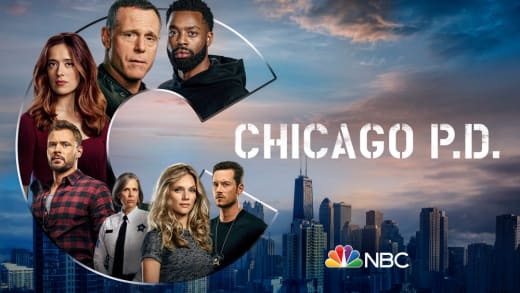 Understandably, this brings into question our favorite police procedural. How will the series handle the unavoidable new realities?
Here's everything we know as we gear up for Chicago PD Season 8!
Police Reform
Tackling police brutality is going to be more of an uphill battle for Chicago PD as Intelligence is known to cross lines and boundaries in the name of justice.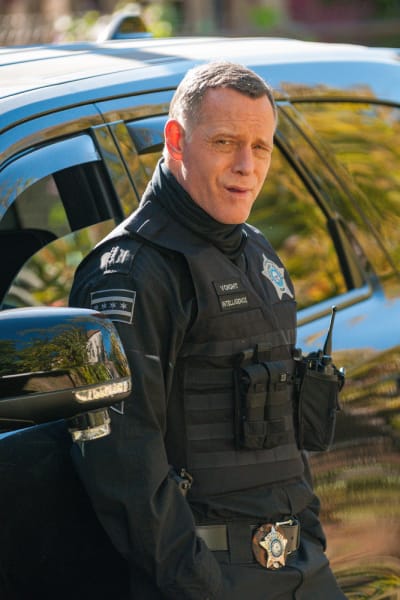 As times are changing, the show needs to address this very real issue. Showrunner Rick Eid told TVInsider that police reform will be at the forefront of the season and it boils down to Sgt. Voight, who has a reputation of being a bit of a "corrupt cop."
According to Eid, Voight will have to figure out if he's "part of the problem or part of the solution" after facing backlash from not only the community but also his superiors.
Per the official synopsis for Chicago PD Season 8 Episode 1, "the team responds to the shooting of a 5-year-old girl andmust work the case while facing the heightened attention on police reform."
Jason Beghe, who plays Voight, seems eager for the change in light of recent events.
"Because of all the stuff that's going on with police and Black Lives Matter, for the three weeks before shooting, we were in heavy communication with each other and certain advisers," Beghe told FBI: Most Wanted's Julian McMahon during Wolf Entertainment's "Unscripted" video on Monday, October 26.
"We're continuing from there and kind of drawing out the bigger things. As we pick up, it's post-George Floyd. My character is a real old school, 'I know what I'm supposed to do but I do what I have to do,' kind of guy. He breaks the rule and that stuff ain't flying anymore," he said.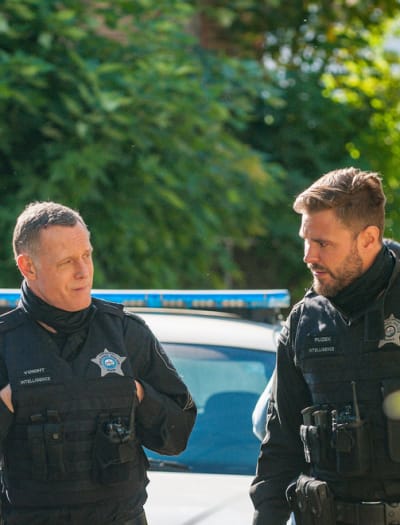 There's a New Superintendent in Town
And she's holding Voight accountable! As TVFanatic previously reported, Nicole Ari Parker is set to recur on Chicago PD as Superintendent Samantha Miller. The deputy superintendent hails from Atlanta and is described as "a progressive, ardent proponent of police reform."
According to Eid, Miller's goal is to abolish the "warrior cop" mentality that has fueled Chicago's police for far too long. In order to do that, she wants to help Voight and Intelligence adapt to a new reality and "views Intelligence as integral in this mission."
She believes that if she can change Voight, the rest of the force will follow suit. But it won't be easy as we all know Voight plays by his own set of rules.
Black Versus Blue
The synopsis also teases that "Atwater is targeted by officers who want to hurt him for standing against the blue wall."
Chicago PD didn't know it at the time, but when Chicago PD Season 7 wrapped prematurely, it handed itself directly into the narrative that would segway perfectly into the real-life racial tensions stemming from the brutal murder of George Floyd.
Follow CRAVEYOUTV on socials
Chicago PD Review & Interview – Tracy Spiridakos on Big #Upstead Moment (8×11)
Upton's childhood trauma bubbled up to the surface on Chicago PD Season 8 Episode 11.
This isn't the first time the series has touched upon Upton's past, but audiences were able to get a better grasp at the hell she went through while growing up in a household of domestic abuse.
Up until now, she never fully confronted how it affected her into adulthood.
On Chicago PD Season 8 Episode 3, Upton couldn't even bring herself to visit her father after he suffered a heart attack.
The truth is, she's been running from her past for her whole life, but the trauma has finally caught up with her and it's significantly affecting every aspect of her life including her career and her promising, new relationship.
And she's beginning to realize that if she lets this bruised part of herself continue to get in the way, it could jeopardize everything she's ever cared about.
The case was solid with or without an anchor to Upton's personal life as the outcome wasn't obvious. Also, how gruesome was that scene of the mother with her teeth pulled out and her fingertips burnt off?
Upton responded to a call that involved a young child who has endured a lifetime of emotional and physical abuse.
She immediately felt drawn to the little girl, Becca, as she saw herself in her pained yet hopeful face.
And Upton went to great lengths to help her. On one hand, her determination played a key role in solving the case, but on the other hand, it was dangerous because she was willing to break the rules and go against Voight's orders.
Since she was fueled by emotion, she wasn't thinking clearly, which made it easy for her to misstep and cross a line.
Throughout the episode, I wanted to shake Upton and tell her to snap out of it, but she was so focused. It almost felt like she thought she could save herself by saving Becca.
Coming from a dysfunctional family gives Upton good instincts. Her personal involvement in the case is largely the reason Intelligence found Becca in time.
However, it also forced her to reassess her approach.
After her heart-to-heart with Voight, Upton realized that she couldn't go on like this and pretend that her past wasn't seeping into her present.
A childhood fueled by control, manipulation, betrayal, and abuse also made it hard for Upton to form a real connection with another person.
Even before she took on the case, Upton bolted right after Halstead said the L-word.
While it's a huge moment in their relationship, for Upton, it was a trigger because she's only ever known a dysfunctional level of love.
Whenever someone would say "I love you," there was always a catch. So, when Halstead said it, she was waiting for the other foot to drop.
Instead of allowing herself to get hurt, she wanted to beat him to the punch and run the other way.
That's why her eventual decision to open up to Halstead and be vulnerable and transparent about her fears and insecurities was a huge step.
I love that Halstead didn't try to "fix" Upton; He simply listened to what she needed while promising to be patient and stay by her side.
I wasn't completely sold on #TeamUpstead prior to this episode because I'm used to the relationships on this series crumbling for one reason or another, but I'm digging the direction that this is going in.
Not every relationship starts in the honeymoon phase, and it's clear Halstead cares enough about her to support her and help her get to a good point.
Hopefully, the series continues with the storyline and doesn't drop Upton's emotional turmoil.
We don't need a whole episode dedicated to her working through her issues, but it would be nice to see some continuity whenever #Upstead's relationship gets future screen time.
We got to chat with Tracy Spiridakos, who plays Hailey Upton, about the game-changing episode!
Chicago PD Review – The Radical Truth (8×10)
Disco Bob made quite a mess for himself on Chicago PD Season 8 Episode 10.
The Ruzek-focused episode was a nice welcome back following a brief hiatus. And it let our boy Patrick Flueger shine. But that's not really surprising, is it?
Bob Ruzek's 30-year career with the CPD has been a bit strained, as has his relationship with his son, Adam.
The two haven't always seen eye-to-eye, but that's the thing about parents and kids — there's always a level of love there no matter what happens.
Here's When Chicago Med, Chicago Fire, and Chicago PD Will Air Season Finales in 2021
It's hard to believe that it's almost finale time for the #OneChicago shows on NBC.
Due to production delays brought on by the COVID-19 pandemic, Chicago Med, Chicago PD, and Chicago Fire got off to a late start in mid-November (instead of the usual mid-September premiere), but that pandemic hasn't made a huge impact on the quality of the episodes.
In fact, the shows have been delivering some of their strongest episodes to date! (You can check out Chicago Med, Chicago Fire, and Chicago PD reviews now!)
However, with shorter seasons on tap, the schedule has been pretty wonky and consisted of several breaks in between, so we don't blame you if you're having trouble keeping up. That's why we're here to clue you in.
New episodes of the trio of shows return on March 31, 2021.
As for the finales, NBC hasn't announced any official finale dates.
However, according to TVLine, the current seasons will wrap up on Wednesday, May 26, 2021, which would align with their pre-COVID finales even if the episode count is a bit shorter than in the year's prior.
Once NBC confirms to official finale date, we'll update this post, but at least you can find comfort in knowing that we still have a solid several weeks with Chicago's bravest and boldest!