TV show characters? They're just like us.
They fall in love, get their hearts broken, battle intergalactic creatures and obviously gather 'round with their loved ones for the Big Game. But with the Super Bowl being such a significant national moment — a "holy" day if you will — TV shows don't seem to be capitalizing on it too much.
WATCH: Super Bowl 55 Commercials from Dan Levy, Jimmy Kimmel, Amy Schumer, Ashton Kutcher, and More
But, as far as episodes simply celebrating the Super Bowl? Those a few and far between.
We've dug up some of our favorite Super Bowl-themed episodes that will allow you to kick back with your buddies and get pumped for Sunday. You'll enjoy these, no matter what team you're rooting for. Warning: one of them will even make you sob uncontrollably.
1. This Is Us – That'll Be the Day (2018)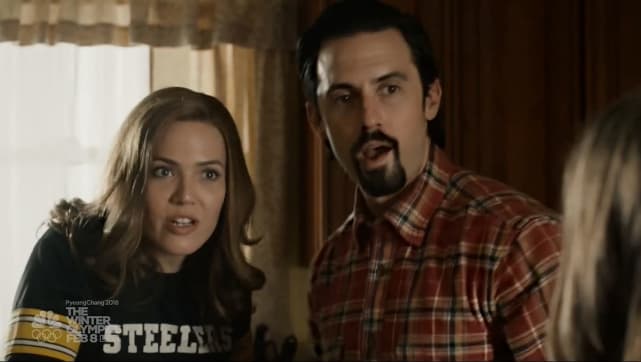 2. Everybody Loves Raymond – Super Bowl (2001)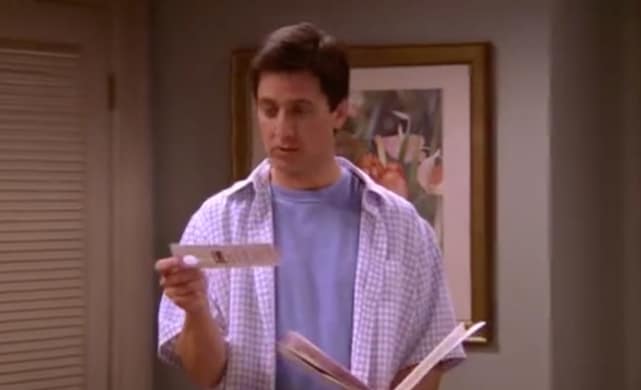 3. Full House – Super Bowl Funday (1995)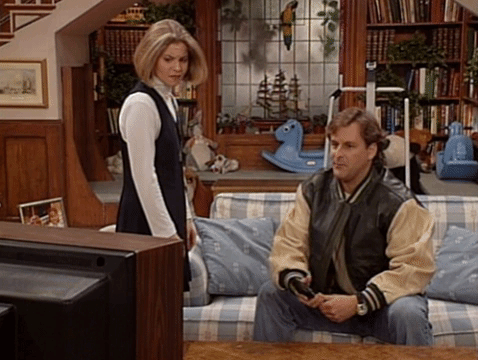 4. The Simpsons – Sunday, Cruddy Sunday (1999)
5. Seinfeld – The Label Maker (1995)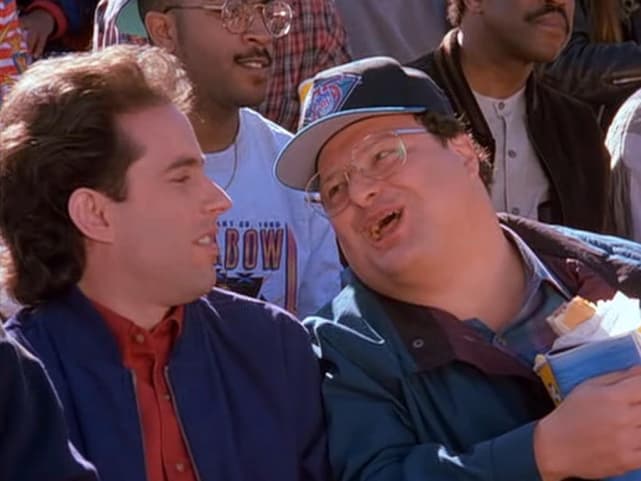 Follow CRAVEYOUTV on socials
Disney+ Announces 'Hawkeye' Premiere Date
Hawkeye has a premiere date!
Disney+ has announced the premiere date on Wednesday, November 24. Jeremy Renner stars as Clint Barton, and his character will be introduced to a new young female archer Kate Bishop (Hailee Steinfeld) one of his biggest fans.
While the exact plot is unknown, it's assumed that it will showcase the journey of Bishop's training under Barton to become the new Hawkeye.
Bishop and Barton come from the Marvel Universe and were originally seen in the 2000s in Young Avengers comics.
Hawkeye is certainly not the first live-action MCU show for Disney+, the first was Wandavision, proceeded by The Falcon and the Winter Soldier, and its latest release Loki.
The series will have some big shoes to fill, as Loki managed to make it to number six on the Nielsen chart with 731 million minutes viewed, making it the best MCU release for Disney+.
MCU live-actions do very well on the streaming platform, as Wandavision and The Falcon and the Winter Soldier have both secured 28 Emmy nominations.
Netflix's 'Sweet Tooth' Secures A Season 2
It's official, Netflix's original show Sweet Tooth is renewed for an 8-episode Season 2. Following its June 8th release, it secured a spot on Netflix's top streaming shows with over 60M viewers.
The adaptation of the popular DC comic book series by Jeff Lemire follows the story of Gus, a part boy, part deer hybrid who is on the run for safety. After a worldwide pandemic broke out around the world, hybrids are being hunted and blamed for the outbreak.
He teams up with a motley group to find answers regarding the genesis of the disease as well as the origins of hybrids.
It stars new faces and new names, including Nonso Anozie, Aliza Vellani, Adeel Akhtar, and Stefania LaVie Owen. The hour-long episodes are more like mini-movies, with beautiful cinematography and it certainly speaks to the current state of the world.
While the release date is TBD, we can assume it won't be coming out until next summer at the earliest.
FOX 2021-2022 Premiere Dates – Here's When 'The Resident,' 'The Masked Singer' and More Return
FOX is gearing up for the Fall 2021-2022 TV season with fan-favorite shows and plenty of newcomers to keep you busy.
Here's the upcoming schedule – set your DVRs accordingly! *Times in ET/PT/ New shows in bold*
Monday, Sept. 20
8-9 PM 9-1-1 (Season 5 premiere)
9-10 PM The Big Leap
Tuesday, Sept. 21
8-9 PM The Resident (Season 5 premiere)
9-10 PM Our Kind of People
Wednesday, Sept. 22
8-9 PM The Masked Singer (Season 6 premiere)
9-10 PM Alter Ego
Thursday, Sept. 23
8-9 PM The Masked Singer (Part 2)
9-10 PM Alter Ego (Part 2)
Sunday, Sept. 26
8-8:30 PM The Simpsons (Season 33 premiere)
8:30-9 PM The Great North (Season 2 premiere)
9-9:30 PM Bob's Burgers (Season 12 premiere)
9:30-10 PM Family Guy (Season 19 premiere)
Thursday, Beginning Oct. 7
8 PM /5 PM Thursday Night Football on Fox
NBC 2021-2022 Fall Premiere Dates – Here's When #OneChicago Shows Return
Fall Premiere 2021-2022 Dates for ABC: Grey's Anatomy, The Bachelorette, The Rookie, and More
The CW Fall 2021 Premiere Dates: See When 'Riverdale,' 'Nancy Drew,' 'All American' and More