TV show characters? They're just like us.
They fall in love, get their hearts broken, battle intergalactic creatures and obviously gather 'round with their loved ones for the Big Game. But with the Super Bowl being such a significant national moment — a "holy" day if you will — TV shows don't seem to be capitalizing on it too much.
Related: Best Super Bowl 2020 Commercials Featuring Your Favorite Actors and Celebrities
There's the usual fight for who will score the most coveted post-Super Bowl slot — one that comes with a large number of viewers. This year, the honor goes to This Is Us as they undoubtedly reveal the series' biggest mystery: the death of Jack Pearson.
But, as far as episodes simply celebrating the Super Bowl? Those a few and far between.
We've dug up some of our favorite Super Bowl-themed episodes that will allow you to kick back with your buddies and get pumped for Sunday. You'll enjoy these, no matter what team you're rooting for.  Warning: one of them will even make you sob uncontrollably.
1. This Is Us – That'll Be the Day (2018)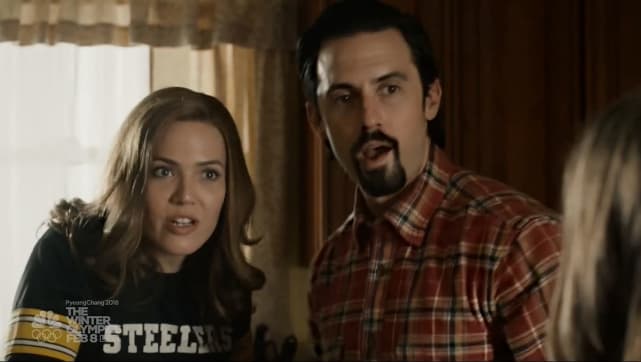 2. Everybody Loves Raymond – Super Bowl (2001)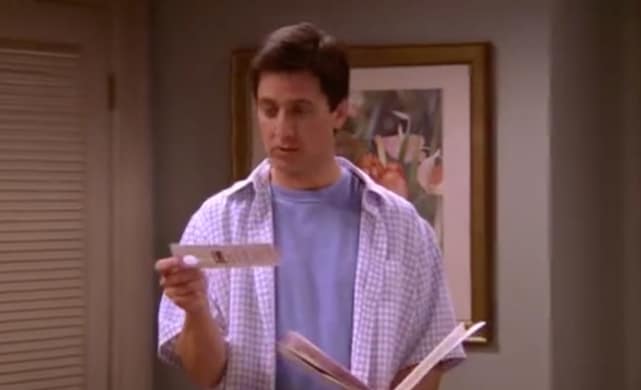 3. Full House – Super Bowl Funday (1995)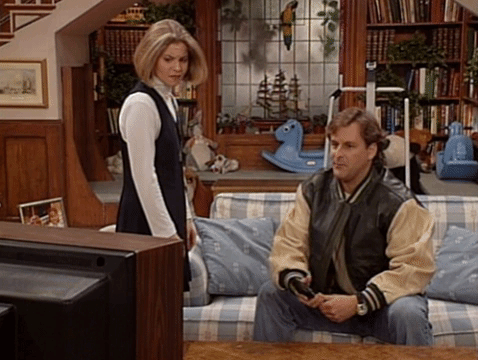 4. The Simpsons – Sunday, Cruddy Sunday (1999)
5. Seinfeld – The Label Maker (1995)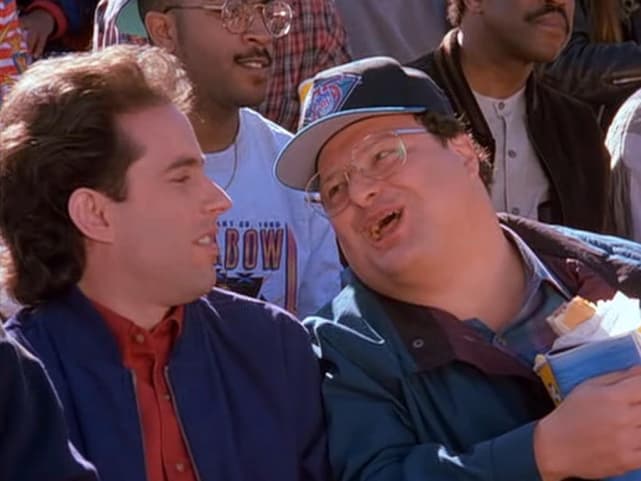 Find out how to live stream Super Bowl LIV on Sunday, February 2, 2020. rs
Follow CRAVEYOUTV on socials
'Scream Queens' Star Billie Lourd Welcomes Baby Boy – See the Name That Pays Tribute to Carrie Fisher
Billie Lourd surprised fans on Thursday morning when she welcomed her son into the world.
The Scream Queens actress kept her pregnancy under wraps before revealing a photo of her baby boy's feet on Instagram.
https://www.instagram.com/p/CFie3M8HhNb/?utm_source=ig_embed
She also revealed she named him Kingston Fisher Lourd Rydell; his name pays tribute to Lourd's late mother and Star Wars' Princess Leia Carrie Fisher.
Lourd is engaged to Austen Ryden, the child's father.
Mark Hamil, her mother's co-star, celebrated the good news on Twitter writing, "Congratulations to #BillieLourd & #AustenRydell on the arrival of their firstborn child: Kingston Fisher Lord Rydell!!! I can't think of another baby with both "KING" AND "LORD" in their name. Nice."
Congratulations to #BillieLourd & #AustenRydell on the arrival of their firstborn child: Kingston Fisher Lord Rydell!!!
I can't think of another baby with both "KING" AND "LORD" in their name. Nice. 👍👶🎂♥️ pic.twitter.com/BJrvh8pARe

— Mark Hamill (@HamillHimself) September 25, 2020
Congratulations to the happy couple.
Just yesterday, This Is Us actress Mandy Moore announced she's expecting a baby boy in early 2021.
And pretty soon, Lourd will be able to have play dates her Scream Queen's co-star Emma Roberts, who is also pregnant!
'Schitt's Creek' Launching in National Syndication Following Emmys Sweep
The small town of Schitt's Creek is going nationwide!
After sweeping the Emmys on Sunday, September 20, the half-hour sitcom is coming to a TV near you.
You'll be able to watch the fan-favorite comedy anywhere as it's being launched into national syndication across U.S broadcast markets starting on September 28, per the press release from Lionsgate's Debmar-Mercury, who owns the domestic broadcast rights.
Prior to Sunday's show, the Pop TV original had zero Emmy's, but now, it's being referred to as a nine-time Emmy Award-winning comedy. Talk about bragging rights.
During the 2020 virtual show, it won all seven of the major comedy categories and became the first to win all four comedy-acting categories in one year.
The cast includes Emmy Award winners Eugene Levy, Catherine O'Hara, Daniel Levy, Annie Murphy and Chris Elliott. Rounding out the cast are Emily Hampshire, Jennifer Robertson, Noah Reid, Sarah Levy, Karen Robinson, Dustin Milligan, John Hemphill, Rizwan Manji, and Tim Rozon.
Schitt's Creek centers on an outrageously wealthy video store magnate, Johnny Rose (Eugene Levy); his former soap-star wife Moira (Catherine O'Hara); and their two adult children – the self-described black sheep of the family David (Daniel Levy) and career socialite Alexis (Annie Murphy). When the family suddenly find themselves broke, they have no choice but to move to Schitt's Creek, a small-town Johnny once bought as a joke. Forced to live out of a motel, with their pampered lives a memory, they struggle to find jobs and relationships and, most importantly, figure out what it means to be a family in the loveable town they've reluctantly come to call home.
Debmar-Mercury Co-Presidents Ira Bernstein and Mort Marcus, commented, "What begins as a fish-out-of-water story quickly develops into a nuanced love letter to family, delivered with warmth, humanity and perfect comedic timing. With a gifted cast and whip-smart writing, it's easy to see why 'Schitt's Creek' appeals to Emmy voters, critics and viewers, and has built a loyal and passionate fan base. We are excited to bring the Emmy Award-winning series to broadcast television stations and introduce the iconic Rose family to a new audience."
Previously, Schitt's Creek was available for streaming on Netflix.
'This Is Us' Season 5 Moves Up Premiere Date – Find Out When You Can Reunite with the Pearsons!
The wait for new episodes of This Is Us is almost over.
The show's fifth season will premiere on Tuesday, October 27, a few weeks ahead of its previously announced November 10 premiere.
NBC made the announcement during a commercial that ran during the season finale of America's Got Talent on Wednesday.
The show's official social media accounts also revealed the good news writing: "We just couldn't wait any longer, but we have a feeling you won't mind."
The reunion with the Pearsons will be a two-hour event, which will hopefully answer some burning questions left behind by season 4 like who Madison's doctor is and why Nicky was by Rebecca's bedside instead of Miguel.
Oh, Baby! 'This Is Us' Actress Mandy Moore Pregnant With First Child
The series has about a month to turn over new episodes as TVLine notes that the series is set to start production this week following a mandatory hiatus brought on by the COVID-19 pandemic.
Like many shows including FOX's The Resident, the season isn't shying away from reality but will instead tackle the pandemic "head-on," series creator Dan Fogelman revealed on Twitter.
Some vague #ThisIsUs answers (sorry)

– Not sure yet on production start.
– Not sure when new eps will air.
– Yes on Covid. We've decided to attack things head on. Very proud of @ThisIsUsWriters
– Same planned ending. Same route to get there.

Hope that's (somewhat) useful? https://t.co/gx0YJQxq5f

— Dan Fogelman (@Dan_Fogelman) August 17, 2020
It's unclear how the public health crisis will play into the show's narrative or how it'll affect the tight-knit Pearson clan. Maybe that's why Randall and Kevin haven't seen each other for years? Yes, we're trying to pretend that big explosive fight in the This Is Us Season 4 finale never happened!
Turning it over to you, Cravers. Are you excited for the return of This Is Us?