TV show characters? They're just like us.
They fall in love, get their hearts broken, battle intergalactic creatures and obviously gather 'round with their loved ones for the Big Game. But with the Super Bowl being such a significant national moment — a "holy" day if you will — TV shows don't seem to be capitalizing on it too much.
WATCH: Super Bowl 55 Commercials from Dan Levy, Jimmy Kimmel, Amy Schumer, Ashton Kutcher, and More
But, as far as episodes simply celebrating the Super Bowl? Those a few and far between.
We've dug up some of our favorite Super Bowl-themed episodes that will allow you to kick back with your buddies and get pumped for Sunday. You'll enjoy these, no matter what team you're rooting for. Warning: one of them will even make you sob uncontrollably.
1. This Is Us – That'll Be the Day (2018)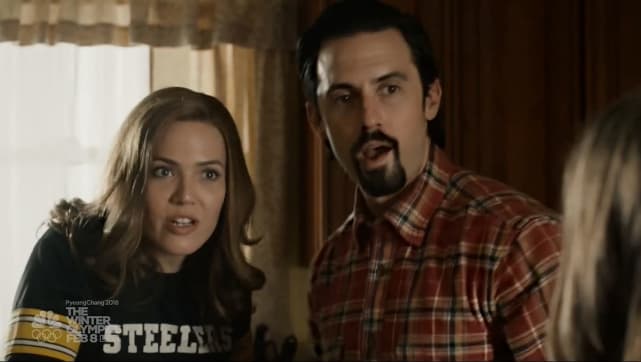 2. Everybody Loves Raymond – Super Bowl (2001)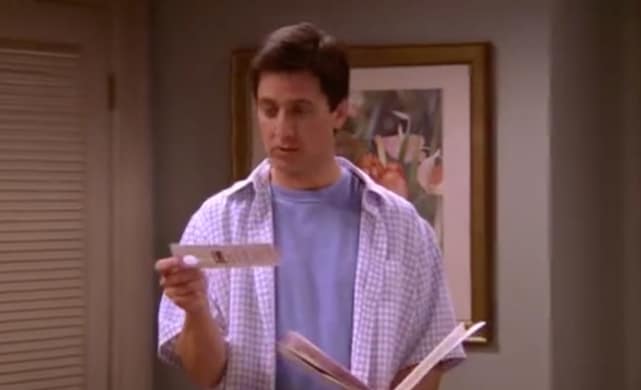 3. Full House – Super Bowl Funday (1995)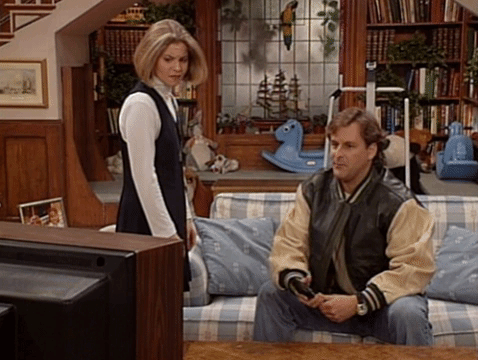 4. The Simpsons – Sunday, Cruddy Sunday (1999)
5. Seinfeld – The Label Maker (1995)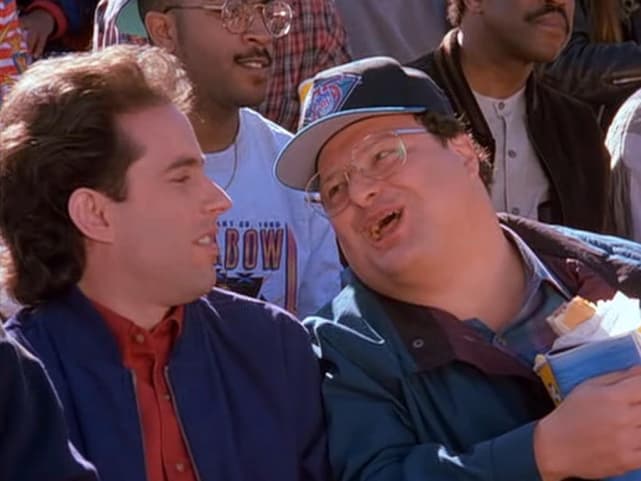 Follow CRAVEYOUTV on socials
Netflix Renews Spanish Drama 'Elite' for Fifth Season Ahead of Season 4 Premiere, Adds News Cast Members
We've got some elite news!
Spanish drama Elite has been renewed for a fifth season at Netflix!
The news isn't all that shocking considering the drama, set in the ritzy private school of Las Encinas in Spain, is one of the streamer's best performing Spanish originals.
Not only is the cast incredible, the first few seasons were hinged around an intoxicating murder mystery and plenty of steamy love scenes.
The renewal comes ahead of the fourth season, which currently doesn't have a premiere date. In 2020, filming was delayed due to the coronavirus pandemic and an outbreak on set.
It's possible the series will return in the spring/summer of 2021.
The upcoming season will see a handful of familiar faces including Samu (Itzan Escamilla), Guzman (Miguel Bernardeau), Omar (Omar Ayuso), Rebeca (Claudia Salas), and Ander (Aron Piper) as they were held back due to their shenanigans. The drama will also welcome new students Manu Ríos , Carla Díaz , Martina Cariddi and Pol Granch to shake things up.
Deadline also reports that the fifth season has added Argentinan actress Valentina Zenere (Soy Luna) and Brazilan actor André Lamoglia (Juacas) to its cast.
Netflix TV Shows to Watch Now During Your Quarantine & Chill
WATCH: 'The Handmaids Tale' Reveals Season 4 Trailer and Premiere Date
"We don't hide. We fight," Elizabeth Moss' June states in the new teaser trailer for the upcoming fourth season of The Handmaids Tale.
Her statement sets the tone for the new season of the dystopian series.
In the first scene, we see June walking an empty street in normal clothing, a fear departure from the handmaid's red dress and white bonnet uniform.
Flashbacks reveal she escaped Gilead with members of the resistance as a war is brewing.
Hulu's recently-released trailer also reveals a premiere date, so mark April 28 in your calendars.
Much like previous seasons, the season will return will drop three peisodes at once followed by a weekly rollout.
Check out the trailer below and get ready:
Follow us on socials: Facebook, Twitter, and Instagram!
'Younger' Moving to Paramount+ for Seventh and Final Season – Watch the Emotional Sneak Peek
Younger has a new home.
After six seasons at TV Land, the hit TV show about Liza Miller, a middle-aged, divorced mom who lies about being twenty-something to restart her career in publishing, is moving to Paramount+.
ViacomCBS made the announcement during the streaming presentation on Wednesday.
Paramount+ is a new streaming service that will replace CBS All Access. on March 4.
The base tier will cost $5 and include ads. For ad-free streaming, the monthly price will set you back $10.
Now, that doesn't seem like a lot, but if you're an avid TV watcher, adding yet another streaming service to your monthly bundle might not be totally feasible.
Is 'Younger' Ending with Season 7? Hilary Duff Gives the Scoop
The good news is that the 12-episode final season will also air on TV Land. The catch? It will run delayed likely after the series wraps, which means you might not avoid spoilers.
Pick your battles, I guess.
The move, while annoying for some, isn't completely out of the blue. The series was supposed to the Paramount Network for its sixth season but ultimately stayed at TV Land.
With such a dedicated fan-base and so much potential, it doesn't seem like 12 20-minute episodes are going to provide a satisfactory conclusion. And I don't think I'm ready for Liza to finally choose between #TeamJosh and #TeamCharles permanently.
The seventh season was initially delayed due to the COVID-19 pandemic, but the cast has been busy filming in New York as of late.
And that's why fans were able to get a sneak peek at the upcoming season:
As Liza says, "embrace the past, accept the present, and keep moving forward."
While it sure does seem like Liza picks Charles in the end, Sutton Foster promises that the final season will bring "all the emotional, all the laughs, and all the drama defined Younger and have made it the success it is."
The series stars Foster, Hilary Duff, Nico Tortorella, Debi Mazar, Miriam Shor, Molly Bernard, Charles Michael Davis and Peter Hermann.
Back in March, it was announced that Duff would be getting a spinoff based on her character Kelsey Peters.