Has 'Batwoman' Found Its Ryan Wilder in 'Riverdale's Vanessa Morgan? How Will Kate Kane's Exit Change the Series?
Big changes are headed to The CW's Batwoman when season 2 returns in 2021.
When it was announced that Ruby Rose would not be reprising her role as Kate Kane aka Batwoman on the series, it was believed that the series would simply recast the actress and move on with season 1's plotlines and cliffhangers in tact.
Imagine everyone's surprise when it was announced that the series showrunners planned to introduce a brand new character to suit up in the cape and cowl of Gotham's Scarlet Knight.
The character of Ryan Wilder (which could still be a pseudonym) got the people talking because she was described as "likable, messy, a little goofy and untamed. She's also nothing like Kate Kane, the woman who wore the batsuit before her. With no one in her life to keep her on track, Ryan spent years as a drug-runner, dodging the GCPD and masking her pain with bad habits. A girl who would steal milk for an alley cat could also kill you with her bare hands, Ryan is the most dangerous type of fighter: highly skilled and wildly undisciplined. An out lesbian. Athletic. Raw. Passionate. Fallible. And very much not your stereotypical All-American hero."
Now, it seems like The CW has possibly nailed down their likable and goofy superhero as Vanessa Morgan, who currently stars as Riverdale's Toni Topaz.
ComicBookMovie reports that Morgan is in talked for the titular role, which would definitely move Morgan up from the rank of "sidekick," which she recently spoke out about when she explained she would no longer take roles that sidelined black women or used them as a token for diversity without giving them proper storylines. (Read: We Need to Acknowledge Vanessa Morgan's Comments About Black Characters Being Portrayed as 'Sidekicks')
I loved Morgan in Finding Carter, and despite her limited role in Riverdale, she's become a staple on the series.
While Morgan absolutely deserves to be the star of the show, if she commits to a full-time role on Batwoman, what will that mean for Toni? Showrunner Roberto Aguirre Sacasa acknowledged her comments sparked by the Black Lives Matter, apologized and vowed to "do better," and to "honor her and the character she plays."
Many fans who like Toni and enjoy her relationship with Cheryl Blossom would likely love to find out what else there is to the Serpent. What's her backstory? Who is she without a Blossom?
As Batwoman stands now, it's hard to imagine any character in the role. We're used to Ruby's disposition and demeanor, and Kate Kane as Batwoman is the gist of every storyline on the series.
Who Is Ryan Wilder? 'Batwoman' Season 2 May Cast New Character in Superhero Role Following Ruby Rose's Exit
Without Kate Kane, the whole first season of Batwoman is essentially pointless.
Without Kate Kane, Alice's vendetta to kill Batwoman/her sister becomes null and void. The introduction of Tommy Elliot with the face of Bruce Wayne, Kate's cousin, doesn't hold as much weight. We'll no longer care about the dynamic between Jacob Kane and Batwoman because it won't be if the person under the cape and ruby hair is someone other than his daughter.
None of the relationships will be as captivating — Kate's love triangle with Sophie and Julia doesn't make sense without the shared ex. The bond between Luke Fox, Kate, and Mary is gone.
Plain and simple — everything that we've enjoyed about the show, everything that has held us captivated is gone without Kate Kane.
The series may be early enough in its run to flip the script, but at what cost? No one likes a recast, but the payoff seems much better than introducing a new character to take up the mantle when there is so much build-up around the former caped crusader.
And for Morgan, this means that if she does take on the lead in a series, it may be a series that is reinventing itself without any guarantee that it still has something to stand on.
Morgan may be up for the challenge, but is it worth it?
Follow CRAVEYOUTV on socials
25 Shows You Need to Watch If You Love the City of Chicago
With a population of over 2.7 million, Chicago is a dynamic and diverse city, which makes it the perfect backdrop for many TV shows, especially cop and medical dramas!
Some shows use the city as just a setting, while others dig right into the core of the city, hoping to capture its essence.
No one series has a "correct" depiction — they are all stories seen through various characters, experiencing different situations in the many, versatile neighborhoods.
But, one thing that they all have in common? An undying love for the city; their Chicago. If you've been to Chicago you've probably heard the phrase, "Chicago is the new Hollywood."
Truthfully, Chicago will never churn out as many TV shows as Hollywood, and it doesn't want to; the rise in shows signifies everyone can find something to relate to in the city of Chicago.
So, if you have even a sliver of love for Chi-town, you have to check out these shows. Let us know if you have any other recommendations!
1. Shameless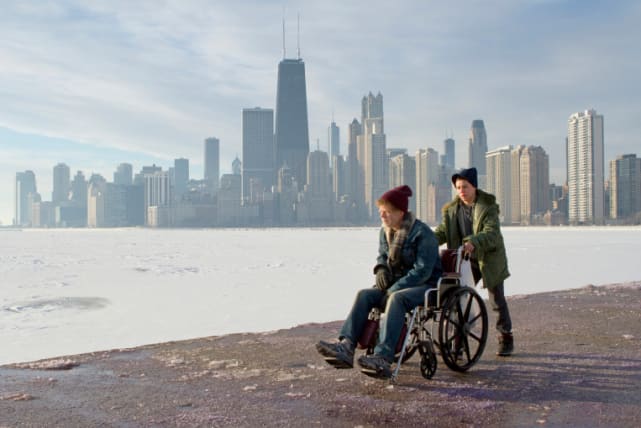 2. Chicago Fire
3. Chicago PD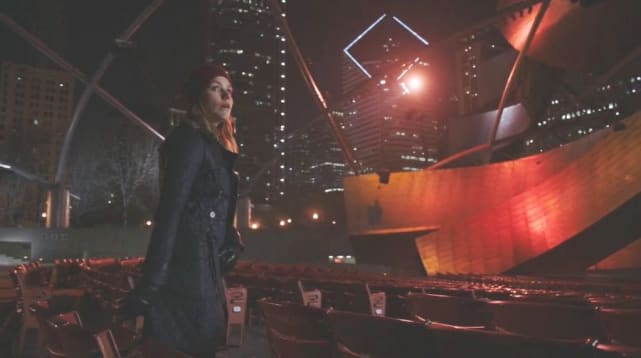 4. Chicago Med
5. Chicago Justice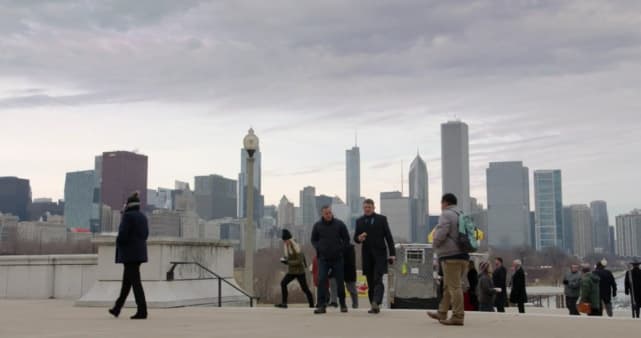 6. Empire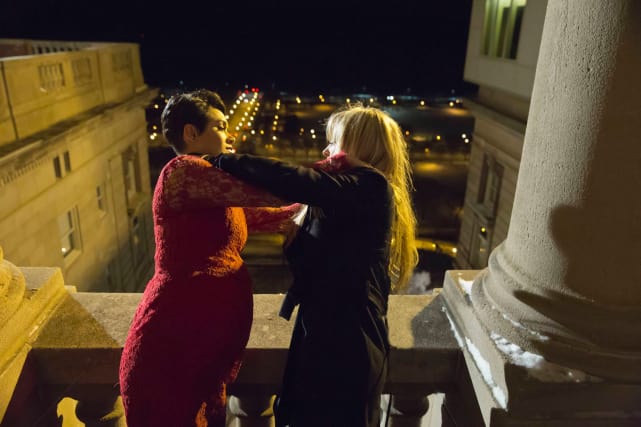 7. Mike & Molly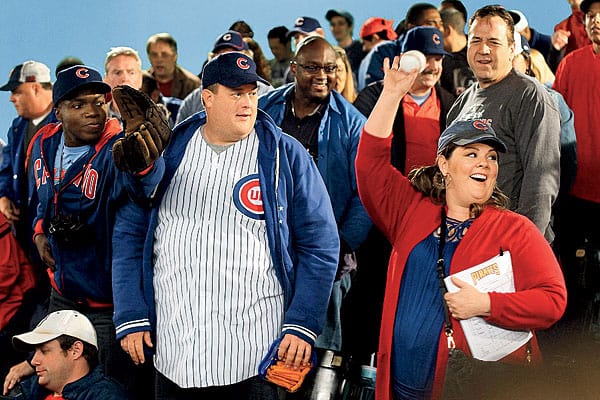 8. Married… with Children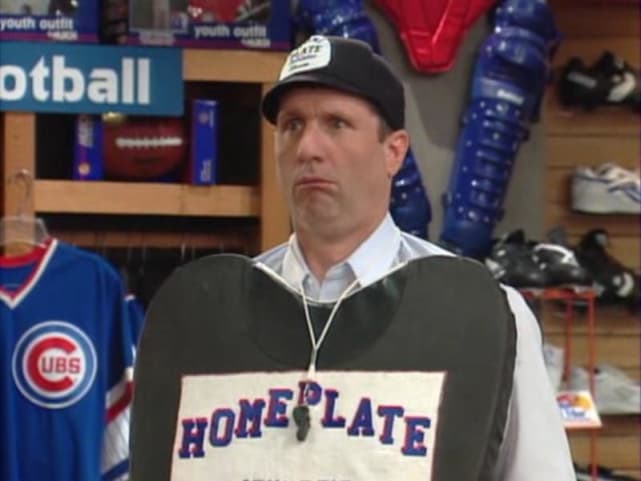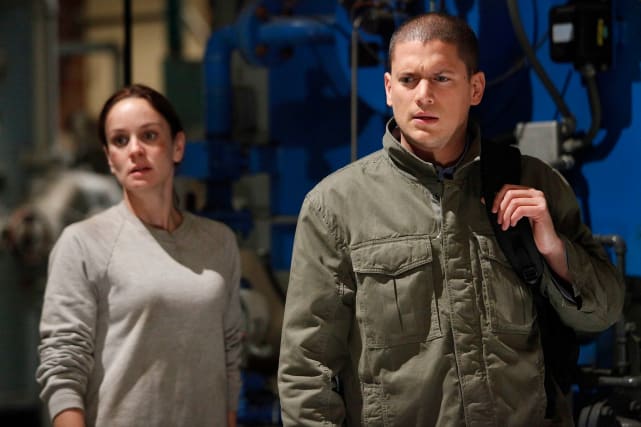 10. The Crazy Ones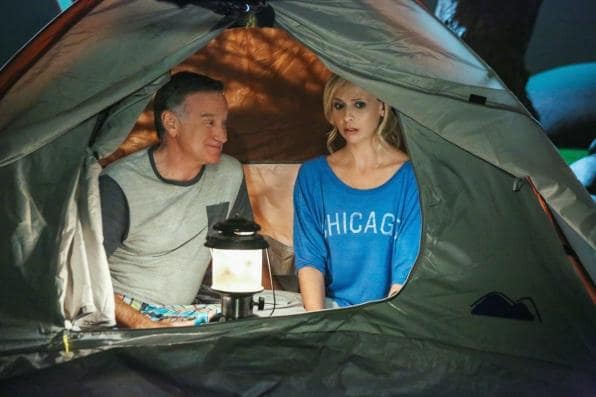 11. Sirens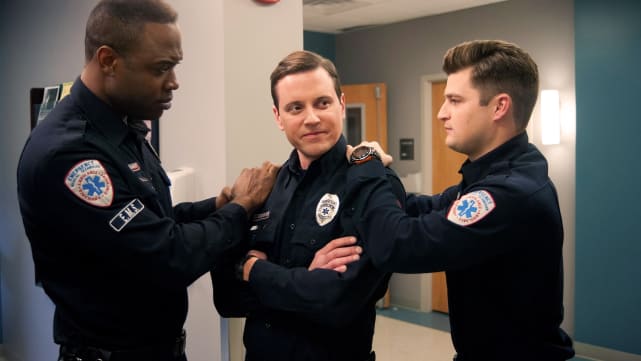 12. Superior Donuts
13. Ozark
While the Byrde family swaps the hustle and bustle of Chicago for Lake of the Ozarks, the city is still featured heavily as the backdrop for many scenes. Marty spends time in Millennium Park, though, it's unrealistic to see the streets without any traffic!
Seeing Double: 21 Memorable TV Show Twins
Hollywood has a bit of twin obsession but sometimes, seeing double isn't necessarily a bad thing.
Twins on TV shows is a pretty popular trope ranging from evil twins, twins who get into shenanigans together, and long lost twins who bump into each other and start a new life together.
Other times, twins are used solely as a plot device.
But really, there's no shortage of switcheroo tomfoolery when twins are involved.
Sometimes, the actors are famous twin duos in real life, and other times, a sole actor is brilliantly pulling double duty.
Let's take a look back at some of our favorite TV twins both fraternal and identical.
You may even come across a few doppelgangers.
1. Cheryl and Jason Blossom – Riverdale
2. Zack and Cody – Suite Life of Zack & Cody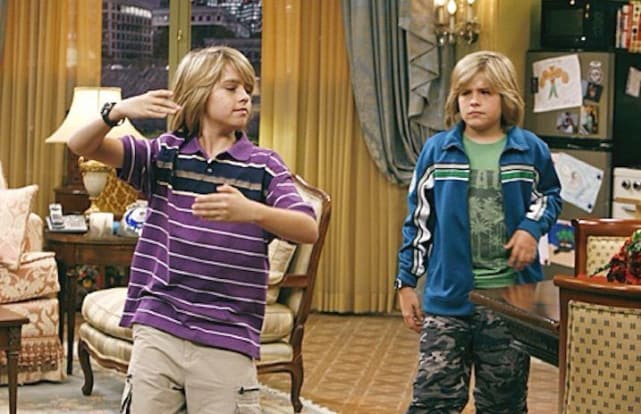 3. Tia and Tamera – Sister, Sister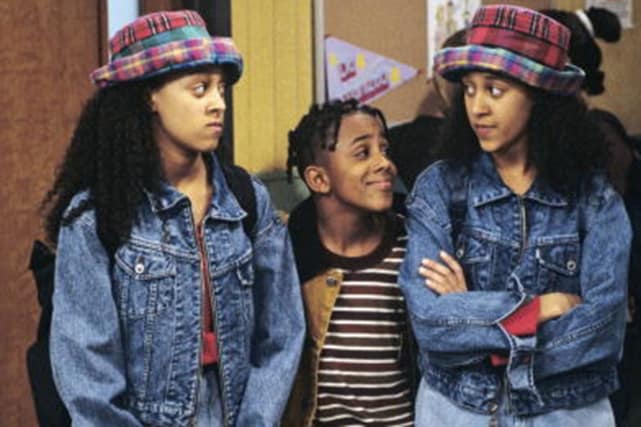 4. Olive and Cal – Manifest
5. Brenda and Brandon – 90210
6. Petra and Anezka – Jane the Virgin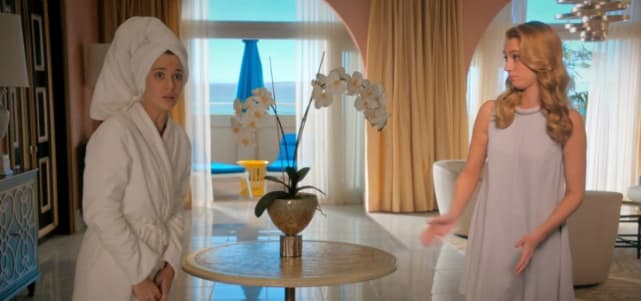 7. Michael and Lindsay – Arrested Development
8. Nicky and Alex – Full House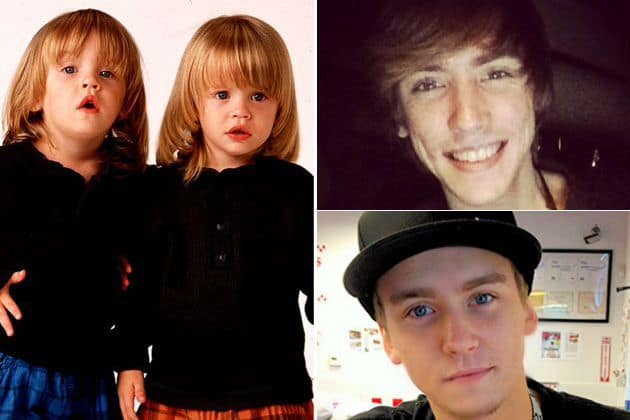 9. Phoebe and Ursula – Friends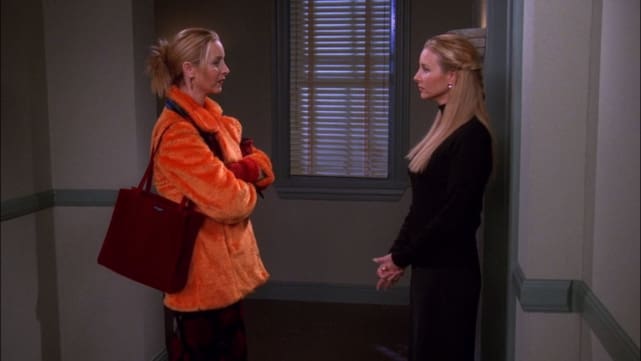 10. Sarah and Helena – Orphan Black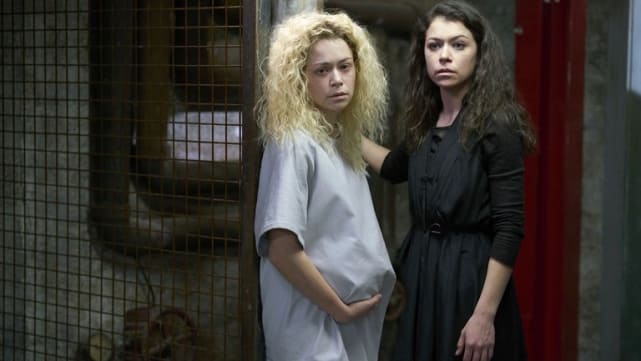 11. Josie and Lizzie – Legacies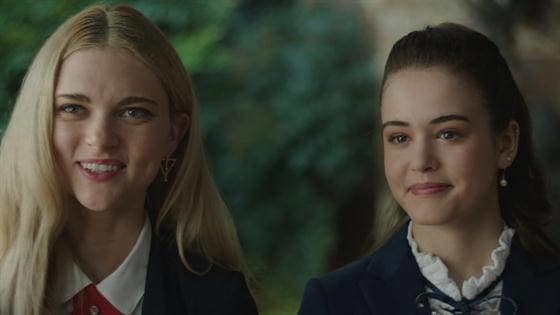 I Put a Spell on You – All the 'Hocus Pocus' Merch You Need This Halloween
You don't need to put a spell on me for all these Hocus Pocus-inspired items to be miiiine!
Hocus Pocus may have premiered 27 years ago, but the witchy Sanderson sisters still reign supreme.
The cultish hit remains one of the most iconic films in existence and is a must watch every Halloween season.
Best of all, it inspires new merchandise every year.
We've gathered all of the items you're going to need to celebrate Halloween 2020 the right way just like the "sistah's" Winnie, Sarah, and Mary!
Hocus Pocus Board Game
Ravensburger's board game, "Hocus Pocus: The Game" allows you to put yourself in the shoes of a virgin who lights the black flame candle and summons the Sanderson sister. The packaging looks like a spell book and requires you to stop the witches from completing a potion before sunrise. It's a game that actually makes sense in the context of the film — how refreshing! Get it at Target for 19.99!
https://www.instagram.com/p/CDX9XT7j4IZ/
Face Masks
There are some people who think COVID is all a bunch of hocus pocus, but the reality of the situation is that you have to do your part by wearing a mask and helping curb the spread. And why not do it in style this fall season with face masks inspired by the movie? The internet has plenty to choose from, but our favorite is the one that allows you to channel your inner-Sanderson sister! The masks, made by Bucktee, retail for $13.95, and allow you to wear Winnie's mug, Sarah's smile, or Mary's signature lip bite. You'll have people screaming "Amok! Amok! Amok!"
Spirit Jersey
As I mentioned previously, the movie is turning 27 so ShopDisney released a new spirit jersey that's ombre green — the color of any promising potion — and features the logo in the front and a cartoon version of the sisters in the back! The jersey is "coming soon," so get ready for a fall arrival!
Billy's Funko Pop
The Sanderson sister's get all the love, but Billy was the true hero and the most underrated character! For those who maybe need to rewatch the movie this season again, Billy Butcherson was Winifred's ex-bf who turns on the witches and helps the teens!
Nestle Cookie Dough
I smell…. children. No, wait, that's actually Nestle Toll House Hocus Pocus-themed cookie dough! Yes, it's a thing. The oatmeal peanut butter flavored cookie dough will be released early this fall.
If you're not a fan of cookie dough, buy it for someone who is a fan because the packaging, which features the trio of sisters eyeing the delicious snack, is to die for.
Mantel Scarf
Turn your home into the Sanderson house! Everyone knows that the best part about Halloween is dressing up your space with spooktastic decorations. Spirit Halloween is selling a light-up Hocus Pocus mantel scarf that will give your space a witchy vibe.
It features the Sanderson sisters flying over Salem amongst the trees of LED lights.
Cauldron Mug
You can cast a spell in no time with the tie-dye fluorescent mug that features one of the film's most iconic lines: it's all a bunch of hocus pocus. The cup is shaped like a cauldron with a "wooden" stirring spoon. What are you waiting for? Grab your potions book and grab a spot in line because *for now* this mug is sold out at ShopDisney.
Wine Glasses
Fill 'em up with a potion that keeps you happy and young! Spirit Halloween has several fun and Hocus Pocus-themed wine glasses, but our favorite is definitely the one featuring the quote: "Goodbye cruel world." That about sums up 2020. You can get the wine glasses for $9!