Birthday cake? More like birthday doughnuts!
Krispy Kreme is celebrating its birthday on Friday, July 16, with a special treat just for you.
In celebration, fans can enjoy a $1 BirthYAY dozen – an Original Glazed dozen featuring a special BirthYAY sprinkle doughnut – with the purchase of any dozen.
"For our 84th birthday, we're giving our amazing fans a special doughnut and a great deal to celebrate with delicious, melt in-your-mouth doughnuts," said Dave Skena, Chief Marketing Officer for Krispy Kreme.  
The BirthYAY Dozen offer is available in stores and for online ordering with promocode: BIRTHYAY. Learn more about Krispy Kreme's BirthYAY celebration by visiting www.krispykreme.com/promos/birthyay.
Don't delay — get your celebratory doughnuts now!
Follow CRAVEYOUTV on socials
Best and Worst Cities to Live In for Remote Workers
The worst cities for WFH value were mostly in California:
Santa Clarita, CA
Rancho Cucamonga, CA
Glendale, CA
Irvine, CA
Ontario, CA
Oakland, CA
San Jose, CA
Boston, MA
Fremont, CA
San Francisco, CA
The site also looked at the best cities for buyers versus renters finding that Tulsa, OK, Baton Rouge, LA,, and Shreveport, LA were the best cities for WFH renters.
As for the best cities for buyers, these included Rochester, NY, Orlando, FL, Miami, FL, Tulsa, OK, Cincinnati, OH, Pittsburgh, PA, and Las Vegas, NV!
"Consistent with pandemic trends, suburbs still hold the cure to claustrophobia and high costs. Except for Houston and Las Vegas, all the cities in our top 10 are small to midsize cities and suburbs," the release noted.
You can check out the full study right HERE!
Netflix TV Shows to Watch Now During Your Quarantine & Chill
TV Shows to Binge During Your Self-Quarantine and Social Distancing
16 Must-Have Pregnancy Items for Every Mom-To-Be
Pregnancy is a special yet complicated time.
You're celebrating the fact that you're growing a human life for nine months, but in that time, you're also going through major physical and emotional changes.
As your body begins to expand and grow, it feels less and less like your own with each passing day. On top of that, the hormones raging inside of you are likely to take a toll, and there are days that you don't feel your absolute best. To be honest, I had more than my fair share of those days.
I sifted through numerous blogs to prepare for my first pregnancy, but throughout, I found that I didn't need all that much aside from a handful of life-savers that helped ease the pain along the way.
One thing I avoided (and this might not be sound advice for everyone) is investing in too many maternity clothes. Maybe it's because I was fortunate enough that my belly never grew too big, but I found that everything I needed – aside from maternity leggings and jeans (definitely grew out of my pre-pregnancy ones real quick) – were already in my closet. It was also helpful that I was pregnant during winter, so I just threw on an oversized sweater and called it a day!
I've compiled a list of my top recommendations for items that I found super useful during my pregnancy. I hope it helps you on your exciting journey! And please take a moment to reach out and comment below to share the things you splurged on!
And be sure to always consult with your doctor to be on the safe side!
As your belly grows to accommodate the little renter inside of you, you'll want to invest in a belly butter that keeps your expanding tummy nourished, hydrated, and stretch-mark-free.
I found that the Honest Company Butter was my favorite, though I did switch off with the Burts Bees Mama Belly Butter. The Honest Butter consists of shea butter, avocado oil, and vitamin E, but my favorite part is that it isn't greasy. For those with a sensitive nose during pregnancy, it also has no smell, which makes it the perfect addition to your daily beauty routine!
You can get just the Body Butter or the set with the Body Oil!
There were times when I simply needed something with a little more edge, and the Bio-Oil featured the perfect blend of oils, especially when rubbing it on my belly overnight. The oil helps improve the appearance of scars and stretch marks, so it can also be used postpartum. And the investment is worth it as I've had friends who swear by this stuff even when they aren't pregnant! It can be applied to the abdomen, breasts, lower back, hips, buttocks, and thighs!
So, the Burt's Bees Peppermint and Coconut oil cream was sent to me as part of a gift set from a friend after I announced I was pregnant. At the time, I didn't know that I was going to swear by this foot cream the further along my pregnancy got. After a long day on my feet, which began showing signs of swelling in my second trimester, I would rub this minty bad boy on and immediately felt like I was at the spa. (Due to COVID, I couldn't actually go to the spa, so this was heaven-sent). It's such a stress-reliever and helps with aching feet and legs!
Pregnancy means two things: you have to drink a lot of water (especially if you're at risk of preeclampsia) and you have to pee a lot. The two go hand-in-hand. And while the latter isn't ideal, I found having a nice water bottle really helps you get the liquids in.
I invested in this one because once I filled it up in the morning, I didn't have to fill it up until the next day! According to the Institute of Medicine, pregnant women need to drink ten 8-ounce glasses of water per day.
Belly bands support your lower back and abdomen during pregnancy. According to Healthline, they're particularly helpful for active mamas in their second or third trimester.
As someone who was diagnosed with SPD (symphysis pubis dysfunction) around 24 weeks, the belly band helped ease the unbearable pain in my pelvic area. Aside from physical therapy, there's not much to help SPD, but the belly band decreased the pain substantially and allowed me to walk again. (For anyone who has suffered from SPD, you'll know some days are better than others depending on the severity of your flare-up).
Swelling… trouble sleeping… there are several reasons why you might wake up looking way too puffy for comfort. The Tula Rose Glow & Get It eye balm helped hydrate, de-puff, and cool! Ingredients include probiotic extracts & superfoods like caffeine, aloe & watermelon—plus the addition of rosewater & rosehip oil (a plant-based retinol alternative!)
I loved how reenergizing the balm felt, so I used it at night and under my makeup in the morning!
Remember that SPD thing I told you about? Yeah, sleeping with a wedge between definitely helped. I never found a need to invest in a body pillow (though plenty of people swear by them), but I did love the wedge-shaped pillow as it took the pressure off my pelvis!
By now, you know swelling comes with pregnancy territory, but if you're anything like me, you'll also experience dry lips, particularly if you're pregnant in the frigid winter months. Laneige offers a lip sleeping mask that you dab on overnight to lock in moisture. Wake up feeling refreshed and ready to take on the world!
There's nothing comfier (and stylish!) than leggings during your pregnancy! There are so many to choose from, but I really loved Old Navy's, which are soft, breathable, and elastic. And with sales happening all the time, you cannot beat the price!
Old Navy leggings = daily wear. Spanx Maternity Faux leather leggings = fancy wear. The COVID-19 pandemic put a bit of a damper on dressing up and going out while pregnant, but I still got plenty of use from these during the holidays and while dining out in igloos! You can dress them up or dress them down and still feel like a million bucks. Find them here!
Jeans are an everyday part of life, but when you can no longer squeeze into your favorite denim bottoms, you have to snag a pair that has a little wiggle room. I personally spent my whole pregnancy wearing the jeans with an inset panel from Target, but they also have the crossover panel available. Snag them here!
I love baths, and when I got pregnant, I didn't know that it was possible to take a bath that was considered "too hot." Baby Center notes that while it's unlikely a bath would be set to temps high enough to hurt your baby, you should avoid soaking in baths that raise your body temperature above 102.2 degrees. That's where Mr. Ducky came into play. The adorable little thermometer helped keep me in check as he beeps when the water temp gets too hot. Ducky makes a great bathtime buddy, plus, he'll be useful for baby's first bathtime in a few short months!
If you had the willpower to give up coffee during your pregnancy, props to you. It wasn't for me. But I also wanted to limit my caffeine intake for the sake of the bubba. Mommee Coffee was the perfect solution as it includes a quarter of the caffeine. The package says it's "designed for moms of all stages" and features low-acid. Can't go wrong with that!
Swelling, swelling, swelling. It's no fun, but compression socks do their best to keep it all in check!
High blood pressure in pregnancy can pose plenty of risks. I was someone who constantly had high blood pressure whenever I walked into the doctor's office, though my blood pressure remained quite low when I was at home. The Omron machine is the same one my OB-GYN used, so I knew I was getting an accurate reading. This was especially important as they asked me to monitor my BP for signs of preeclampsia!
One of the weirdest symptoms of pregnancy turned out to be an increase in facial hair. No, I didn't grow a full beard, but I did get a lot more peach fuzz on my face that seemed to grow at rapid speeds. I felt self-conscious about it, so I ordered the flawless and painless hair remover that zapped all of those unwanted hairs away! The best part is that it's so small, you can literally carry it in your purse!
Don't forget to share your must-have pregnancy items with us!
And congrats on this exciting new chapter in your life!
21 of My Favorite Food Items to Buy at Aldi
The Trader Joe's craze is real, and for good reason, the grocery chain has some pretty incredible items. But I've never met a group of people who are more dedicated to shopping at a certain store than Aldi shoppers.
Aldi is a magical place that always has everything you need and everything you didn't know you needed.
Here's the thing — you either love Aldi or you hate it. There's no in-between. I've never met a person who was just a passive Aldi fan. You're either all in and shopping there multiple times a week, or it's barely on your radar.
But if you love Aldi, you love it unconditionally.
You likely make it a habit to check their "Weekly Ad" section to see what goodies you'll be able to splurge on during your grocery trip. You can always snag a good bargain because Aldi has some incredibly cute things that do not break the bank. And you can be sure that you'll always grab your favorite items!
Since people tend to ask me what my favorite items are, I've decided to put together a list of items that consistently make their way into my heart and cart!
They have a variety, but you cannot go wrong with the Caramel Sea Salt or Dark Chocolate Sea Salt. One piece is a day is the perfect pick-me-up.
Indulge in crispy tortilla chips — minus the guilt. Aldi's Simply Nature Organic corn chips are perfect for your favorite dips, spreads, and, of course, guacamole. My favorite ones are the blue corn. I always have these on hand for a quick snack.
Canned wine is the perfect refreshment for a hot summer day, and Aldi's 4-pack features "notes of strawberry, raspberry, and red currant." These will be a hit at your next BBQ!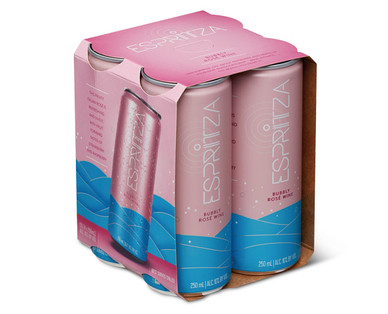 Speaking of alcohol, Aldi has some of the best "bang for your buck" wine. The Winking Owl brand never lets me down, particularly the Merlot. And at $2.99 (prices may vary in your area), that's practically a steal!
These chips have just the right amount of spice and crunch! Jalapeno lovers, you've got to try these!
Nothing screams summer like plopping one of these bad boys on the grill when you're in a pinch or you've run out of dinner ideas. These are only available throughout the summer months, but that's what makes them so delicious!
This is perfect for when you want a sweet snack without all the fuss. What's better than a brownie in a mug? A brownie in a mug topped with vanilla ice cream. Thank me later!
I love croissants as much as the next person, but when I'm watching my carb intake, these little mini guys are exactly what I need. You can plop them in a conventional oven to get them warm and crispy, or just grab and go!
Aldi has really upped their game when it comes to meatless offerings, which is great for vegans. While I'm not vegan, I won't eat any other meatballs! These always hit the spot and add a little zest to any pasta or rice dish!
Bring the flavors of India into your kitchen. The brand carries the "Tikka Masala" and the "Korma" simmer sauces. I love to use these with chicken and basmati rice!
The blend of veggies and noodles allows you to easily make a stir fry with the meat (or tofu) of your choice! Add a little sauce and you've got a meal within minutes!
The guilt-free approach to making a quick sammy. Sometimes, you don't want a full, thick bagel, but these have the taste with only 100 calories! They come in plain too, but I'm an everything bagel kind of gal!
The Starbucks daily coffee run consists of you going to your fridge and pouring yourself a cup of smooth, delicious cold brew. Not only is it quick and convenient but at $4.99 (prices may vary in your area), it's affordable too!
I'm not a fan of frozen meat, but this "red bag chicken" is incredible! The fully cooked fillet is my go-to for a mock Chick-fil-A sandwich, but it's also great cut up into a salad. The description notes that it has "no added hormones or steroids."
These aren't your average oatmeal cookies. The cranberries give them a sweeter taste, and they're as soft as they would be fresh out of the oven. When I'm in a hurry or need a little sweet bite at breakfast, I always reach for these!
Peanut butter + pretzels is a winning combo! And they retail for less than they do at TJ's!
Both the dark chocolate and milk chocolate ones make for a tasty, quick snack!
Cut down the time you spend in the kitchen! If you're like me and you don't like spending a lot of time cooking, you're going to find the 60-second packets a godsend. The quinoa/brown rice mix has a delicious garlic kick! These ready-to-eat quinoa meals are also a favorite!

Cold pasta salads? Aldi has the best ones? Both the Caprese and Rotini pasta salads are yummy and convenient, plus, a hit at any party!
Put these bad boys on the grill and enjoy them with a side salad and pasta (and meatless meatballs!) Both the 5-cheese and the garlic ones are worth your while!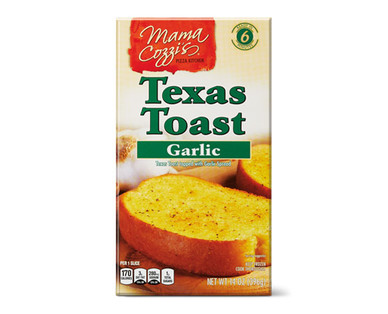 Sweet Potato Waffle or Crinkle Cut Fries
Frozen fries can taste just like they do at your favorite restaurant! I love to throw these in the air fryer and eat them with burgers, chicken sandwiches, and more!