The pieces of the puzzle are beginning to fall into place on Manifest Season 2 Episode 11, but we still only have about 300 pieces to a 1000 piece puzzle.
Something is better than nothing, right?
It's incredible how Manifest has managed to uphold a mystery for two seasons while adding several questions to the docket each week. Props to them for keeping us all (even the characters) in a confused-state.
The latest mystery continues to question whether the Callings are good or bad.
Oh, and there's also been a four-month time-jump. Not only is baby Eden four months old and thriving (that's our girl!), but it means Ben has been digging into Adrian's theory for four months and has come up short.
It's unclear if anyone had any Callings during this time aside from Cal, but it seems like things went back to normal and then started back up one day again. It's an odd and frustrating way to live.
Ben seems to think that Adrian may have been onto something by thinking they are false prophets, but Mic insists that the Callings have only ever brought good things into their lives.
That is until she gets a Calling while trying to thwart a kid from robbing a bodega that tells her to "let him go."
She's thrown off by the request considering it's in her nature to bring everyone to justice but figures the Callings might have a greater purpose and wants her to catch the "bigger fish," so she reluctantly obliges.
However, you can't expect a good and curious cop to just look the other way, and when she begins to investigate alongside Jared, they unearth a much deeper mystery run by a dude named Chase, who was released from prison four months ago.
Long story short, Mic and Jared track down Chase and his men, who are making drugs in some sketchy basement. As she's about to make the arrest, she hears the Calling once again urge her to "let him go."
This time, Mic isn't convinced that the Callings have her best interest in mind, so she goes against them and arrests Chases and his men anyway.
Now, let's remember that the Al-Zuras journal said that the only way to stop the death date is to do as the Callings ask, so it's unclear how this will affect Mic, but at least we know the passengers still have free will
During the arrest, Chase says a series of questionable things including: "you know there will be hell to pay, pretty lady," "holy vengeance" and "this is bigger than the both of us," which means he knows something about the Callings or the core mystery.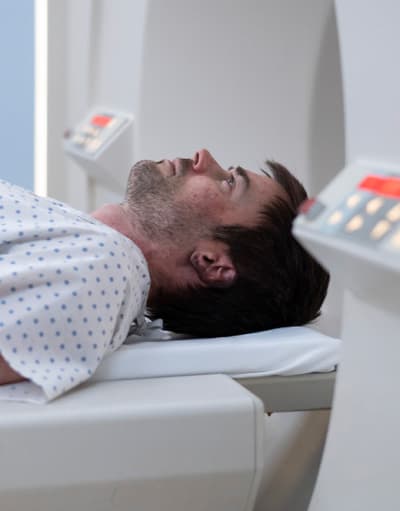 And if you had any doubt that they are involved, Chase and his two buddies are revealed as the three looming shadows haunting Cal and Adrian.
Admittedly, that revelation took me by surprise. I thought the figures would be more "biblical" and less "actual people we've never met before."
How do Chase and his men play into this? One of my theories is that they are somehow Alzuras' people reincarnated.
Another theory is that much like the passengers of Flight 828 and Zeke, the trio came back from the dead and have been experiencing Callings that want them to make drugs, though, I can't think of a reason why, but it would prove that the Callings may have a nefarious agenda.
Follow CRAVEYOUTV on socials
'Manifest' Starts Production – When Will Season 4 Premiere?
It's official — Manifest Season 4 is taking off.
Production on the resurrected show has officially begun, and while fans are thrilled, the cast members are flying at high altitudes.
J.R Ramirez, who plays Jared Vasquez on the drama, shared a glimpse of his first day back on set.
INTERVIEW: J.R. Ramirez Teases Jared's Arc on Season 3 of 'Manifest'
"Walking through the stages this am… Just felt different," Ramirez wrote on Instagram next to a photo by his dressing room.
"I've been working in this business for almost two decades now and I know to land a team of Cast n Crew that is as Collaborative, Dedicated and in my opinion (Most Importantly) "Ego Checked" as these Beautifully Talented Humans are… well it RARELY happens," he added.
"It's only day one and you can already feel the Level of Appreciation this group has for the Magical Ride that is Manifest!" he continued. "But let's keep it real… The reality is ALL of This Magic is happening because of YOU guys! You guys made this happen! We Love You. Can't wait for you to see how it all comes together…"
Vazquez is a police lieutenant that often helps the Stone family as they try to figure out the mystery of Flight 828. He's also Michaela's former fiancé.
Josh Dallas, who plays Ben Stone, also took to Instagram to mark the beginning of season 4. He posted a photo of the script and Ben's iconic black-framed spectacles with the caption: "Something's happening. #mainfest season 4 has begun!! Nothing will be the same."
Netflix saved the show months after NBC pulled the plug on it despite fan pleas and petitions.
The streamer renewed the supernatural drama for a fourth and final season to tie up loose ends, give fans closure, and finally reveal the mystery of what actually happened to flight 828.
It's unclear when the season will hit Netflix, but it seems like a 2022 premiere could be likely. Dallas also teased: "Coming soon to @netflix! #manifest ✈️"
We'll update this post as we find out more!
'Manifest' Officially Saved by Netflix For Fourth and Final Season
Happy Manifest Day — Manifest has officially resurrected.
Much like the passengers of Flight 828, the plane drama has been saved by Netflix for a fourth and final supersized season.
The upcoming season will feature a whopping 20 episodes, and will likely be split into parts.
"Couldn't let a day as significant as today go uncelebrated. Manifest will officially return for a super-sized fourth and final season, only on Netflix," the official Twitter page posted.
✈️✈️✈️ https://t.co/Ymq2rwzlJt

— JR Ramirez (@JR8Ramirez) August 28, 2021
The exciting news was announced on August 28, 8/28, better known as Manifest Day.
"What started years ago as a flight of fancy deep in my imagination has evolved into the jet engine journey of a lifetime," showrunner Jeff Rake said in a statement. "Never in my wildest dreams could I have envisioned the worldwide outpouring of love and support for this story, its characters, and the team who work so hard to bring it all to life. That we will be able to reward the fans with the ending they deserve moves me to no end. On behalf of the cast, the crew, the writers, directors, and producers, thank you to Netflix, to Warner Bros., and of course to the fans. You did this."
SAVED!

Who did this?
YOU did this.
WHO did this?
YOU DID THIS!#Netflix#20Episodes#SavedManifest pic.twitter.com/z7u4yUqRO1

— Jeff Rake (@jeff_rake) August 28, 2021
The cast immediately took to social media to share their excitement!
It's all connected!! #manifest #828 ✈️!! https://t.co/HlGd0ryJ1R

— joshdallas (@JoshDallas) August 28, 2021
828

— JR Ramirez (@JR8Ramirez) August 28, 2021
Happy #828Day!! We did it ✈️. #SaveManifest #Netflix RT

— luna blaise (@lunablaise) August 28, 2021
NBC initially grounded the supernatural drama over the summer following an intense season three finale that left fans with several jaw-dropping cliffhangers.
We even put together a list of questions that we need answered immediately!
Fans campaigned heavily on social media to save the series, but neither NBC nor Netflix budged, with the latter passing on the drama even after its first two seasons hit and stay at the top spot for several weeks.
However, fans weren't backing down, and even some big celebrities began tweeting about their obsession with the show.
Netflix eventually realized that they were making a huge mistake by not picking up the series, and the rest, well, that's history.
We're thrilled the series is getting a second chance at life, just like the passengers.
Now… we're going to binge-watch the first three seasons until season 4 is ready for takeoff!
Which 'Manifest' Character Is Your Soulmate?
Since Manifest was officially saved by Netflix for a fourth and final season, there's no better time to find out which character would be your soulmate!
Do you connect most with an 828-er? A family member of the returned? Or someone involved with helping the truth come to light?
Take the quiz now to find out!