What. Just. Happened?
Before I even kick off my review for Manifest Season 2 Episode 13, let me just say, if the series doesn't get renewed, I will be incredibly upset that we never found out what happened to Flight 828.
I had high hopes for the season finale and for the most part, it delivered, but it didn't come through on giving answers to the mysteries plaguing the series. (You can see all the questions I wanted to be addressed here.)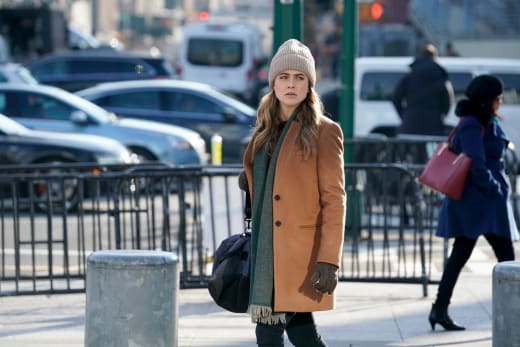 The finale should have given us some kind of closure to at least a few mysteries, but much like the rest of the season, Manifest left us with more questions than answers.
Way too much time was spent on the search for Cal and the Stone family blaming Mic for his kidnapping.
Ben and Grace were mad and thought Mic messed up by ignoring the Callings, which was understandable, but there didn't need to be multiple fights about it.
Mic was the reason Cal was kidnapped, but it wasn't like she wanted this outcome or even thought it would happen when she defied the Calling.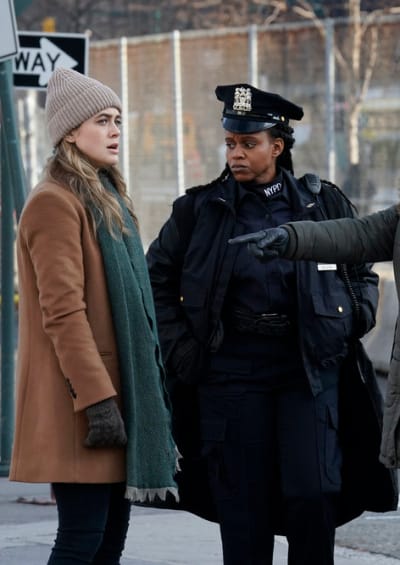 She was also beating herself up over it because she loves Cal as much as they do. She even ditched her honeymoon and traded in the last moments she could have spent with her dying husband to make things right and bring Cal to safety.
Let's give her a little bit of credit.
Ben blamed Mic for not following the Callings blindly, which wasn't fair. He's had his fair share of hypocritical moments, but this one takes the cake.
At some point this season, they've all questioned the validity of the Callings and whether or not they were a force for good or evil.
Mic's decision to follow her gut for once instead of relying on some weird voice in her heard wasn't entirely surprising. She's a good cop who wasn't willing to let a criminal go and do something that she doesn't agree with.
Too much time was also wasted on them trying to find Cal instead of giving the audience what they wanted — answers. Did I mention we wanted answers? Because we did.
Mic thought she could handle saving Cal all on her own, but she should know by now that these things are always a team effort.
Zeke and Olive were instrumental in locating Cal, and the callbacks served as a reminder of their close friendships.
Zeke's Calling to save Cal sweetly paralleled Cal's Calling to save Zeke in the snowy, cold cabin on Manifest Season 1.
Unfortunately, before we got to that promising rescue mission, we had to go through the first (and rather pointless and time-consuming) attempt, which found Mic and the dealers arranging a meet-up for the transaction — they get the meth, she gets Cal.
There was no doubt that the very public meeting place was going to cause some trouble, and the culprit was a pesky "good samaritan" who wouldn't back down even when Mic told her she was undercover.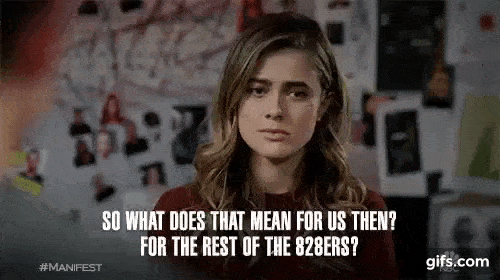 She ignored Mic's instructions to walk away and thus, botched the operation and got Chief Bowers involved. I've never wanted to punch anyone more in my life.
Mic didn't deserve this outcome, but the dealers did for their mediocre plan. How could they not realize it would be kind of difficult to leave a big 'ole duffel bag in the middle of a bustling area without anyone noticing.
However, this seemed to be what the Callings wanted to happen. Let's say it was "written in the stars."
Even before the attempted exchange, Zeke got visions of his "death," which we assumed were from his first death, but eventually figured out that it was a glimpse into the future from a Calling that would lead him to Cal.
Follow CRAVEYOUTV on socials
'Manifest' Starts Production – When Will Season 4 Premiere?
It's official — Manifest Season 4 is taking off.
Production on the resurrected show has officially begun, and while fans are thrilled, the cast members are flying at high altitudes.
J.R Ramirez, who plays Jared Vasquez on the drama, shared a glimpse of his first day back on set.
INTERVIEW: J.R. Ramirez Teases Jared's Arc on Season 3 of 'Manifest'
"Walking through the stages this am… Just felt different," Ramirez wrote on Instagram next to a photo by his dressing room.
"I've been working in this business for almost two decades now and I know to land a team of Cast n Crew that is as Collaborative, Dedicated and in my opinion (Most Importantly) "Ego Checked" as these Beautifully Talented Humans are… well it RARELY happens," he added.
"It's only day one and you can already feel the Level of Appreciation this group has for the Magical Ride that is Manifest!" he continued. "But let's keep it real… The reality is ALL of This Magic is happening because of YOU guys! You guys made this happen! We Love You. Can't wait for you to see how it all comes together…"
Vazquez is a police lieutenant that often helps the Stone family as they try to figure out the mystery of Flight 828. He's also Michaela's former fiancé.
Josh Dallas, who plays Ben Stone, also took to Instagram to mark the beginning of season 4. He posted a photo of the script and Ben's iconic black-framed spectacles with the caption: "Something's happening. #mainfest season 4 has begun!! Nothing will be the same."
Netflix saved the show months after NBC pulled the plug on it despite fan pleas and petitions.
The streamer renewed the supernatural drama for a fourth and final season to tie up loose ends, give fans closure, and finally reveal the mystery of what actually happened to flight 828.
It's unclear when the season will hit Netflix, but it seems like a 2022 premiere could be likely. Dallas also teased: "Coming soon to @netflix! #manifest ✈️"
We'll update this post as we find out more!
'Manifest' Officially Saved by Netflix For Fourth and Final Season
Happy Manifest Day — Manifest has officially resurrected.
Much like the passengers of Flight 828, the plane drama has been saved by Netflix for a fourth and final supersized season.
The upcoming season will feature a whopping 20 episodes, and will likely be split into parts.
"Couldn't let a day as significant as today go uncelebrated. Manifest will officially return for a super-sized fourth and final season, only on Netflix," the official Twitter page posted.
✈️✈️✈️ https://t.co/Ymq2rwzlJt

— JR Ramirez (@JR8Ramirez) August 28, 2021
The exciting news was announced on August 28, 8/28, better known as Manifest Day.
"What started years ago as a flight of fancy deep in my imagination has evolved into the jet engine journey of a lifetime," showrunner Jeff Rake said in a statement. "Never in my wildest dreams could I have envisioned the worldwide outpouring of love and support for this story, its characters, and the team who work so hard to bring it all to life. That we will be able to reward the fans with the ending they deserve moves me to no end. On behalf of the cast, the crew, the writers, directors, and producers, thank you to Netflix, to Warner Bros., and of course to the fans. You did this."
SAVED!

Who did this?
YOU did this.
WHO did this?
YOU DID THIS!#Netflix#20Episodes#SavedManifest pic.twitter.com/z7u4yUqRO1

— Jeff Rake (@jeff_rake) August 28, 2021
The cast immediately took to social media to share their excitement!
It's all connected!! #manifest #828 ✈️!! https://t.co/HlGd0ryJ1R

— joshdallas (@JoshDallas) August 28, 2021
828

— JR Ramirez (@JR8Ramirez) August 28, 2021
Happy #828Day!! We did it ✈️. #SaveManifest #Netflix RT

— luna blaise (@lunablaise) August 28, 2021
NBC initially grounded the supernatural drama over the summer following an intense season three finale that left fans with several jaw-dropping cliffhangers.
We even put together a list of questions that we need answered immediately!
Fans campaigned heavily on social media to save the series, but neither NBC nor Netflix budged, with the latter passing on the drama even after its first two seasons hit and stay at the top spot for several weeks.
However, fans weren't backing down, and even some big celebrities began tweeting about their obsession with the show.
Netflix eventually realized that they were making a huge mistake by not picking up the series, and the rest, well, that's history.
We're thrilled the series is getting a second chance at life, just like the passengers.
Now… we're going to binge-watch the first three seasons until season 4 is ready for takeoff!
Which 'Manifest' Character Is Your Soulmate?
Since Manifest was officially saved by Netflix for a fourth and final season, there's no better time to find out which character would be your soulmate!
Do you connect most with an 828-er? A family member of the returned? Or someone involved with helping the truth come to light?
Take the quiz now to find out!