Is Nina Dobrev trying to send her ex Ian a message via Instagram? Some Ian-Nina worshippers think so. Is she really jealous her ex found a new vampire love?
Amid news that Ian and Nikki Reed are officially dating, fans took to Nina's instagram and started decoding and overanalyzing all the cryptic quotes she was posting.

Photo Credit: Nina Dobrev Who Say
"They are definitely keeping others [Nina & 29-year-old Paul's] feelings close as they work on their decisions to start an exclusive relationship together. They don't want to upset anyone. It is beyond baby steps right now between the two and Nina hasn't been told anything. But Nina isn't stupid either, she reads the gossip like the rest of us so she will know soon enough," the insider for Hollywood Life explained.
The day US Weekly announced that The Vampire Diaries star and Twilight alum were officially dating, Nina posted a snap of a poem that read: "I give / You take, / I break / You fake / PITY, / I bleed / You dive in deep / Into my blood / As thick as syrup. / Tell me are you / A mosquito?"
Photo Credit: Nina Dobrev Who Say
On July 23, it seemed like Nina was busy contemplating life. Her first picture quote read: "Beauty is the opposite of perfection. It's about confidence, charisma and character." The second post: "Life is either a daring adventure or nothing."
Although I get why everyones trying to make this into a bigger deal then it is, let me point out it's not unusual for the brunette TVD star to post quotes on her social media. She's pretty much the queen of inspirational quotes. Could it possibly just be bad timing? Maybe she was having a bad day? Maybe the poem is actually about mosquitoes! Honestly, would she really put her feelings up on Instagram when she's on set with Ian? Plus, is she even affected by the budding relationship? Rumor has it she's the one that didn't want to get back together! And if the quotes are directed towards Ian and Nikki, well good for her. Maybe she finally realized what she was missing out on. Or, this is just her way of coping. Let it be!
And even if Nina is secretly, indirectly dissing her ex, she has a right to. Nikki Reed was actually one of Nina's good friends. When Ian and Nina were dating, they would often go on double dates with Nikki and her then-husband, Paul. Doesn't Nikki know that's against girl code?
Photo Credit: Nikki Reed Instagram
Ian seemed oblivious to the dating rumors and continued being a supportive boyfriend retweeting one of Nikki's tweets about adopting a dog. (Of course, Nikki played her cards right. You know the way to Ian's heart is through animal!)
After the multitude of quotes were posted, Nina changed things up by posting pictures from her night on set and even one #sexywesley celebrating his birthday. And don't you think Ian would be there celebrating right along with his on-screen brother?
I think there's so much more to the Ian and Nina story we don't know. Plus, now that their back to filming season 6, I can guarantee they'll be locking lips on set and who knows, maybe magic will spark again? No offense Nikki, but I will always be Team Nian! (And that N stands for Nina, just so we're clear).
Follow CRAVEYOUTV on socials
This MTV Board Game Is Here to Test Your Musical Knowledge
If you're patiently waiting for the MTV VMAs to air on August 30, we have something that might make the time pass faster and give you something to do with friends and family during quarantine.
Big Potato's brand-new game for music lovers called "MTV, The Throwback Music Party Game" is here to test your musical knowledge.
"Switch over to a music party game for adults and teens that's filled with all the biggest hits from the '80s, '90s and '00s. It's time for a blast from the past, specially made for the MTV generation," the game description reads.
In order to play, you must break up into to separate teams and get ready to go through your whole musical catalog!
To win the game, you have to be the first team to collect all the awards from the eight categories: The Brits, Award-Winning Videos, Best of Unplugged, Pop Anthems, Hip Hop Hits, Headbangers, Teenage Angst, and Queens of MTV.
There are a few rounds including the "quick-fire buzzer round," which requires one member from each team to face off head-to-head as they try to think of a song that fits the description of their specific category in 15-seconds.
The first person to run out of time loses this round, giving the winning team an advantage into the Artist Round.
There's also an "artist round," that requires your team to guess three songs in 30 seconds. You can give clues using one word, speaking the lyrics, or belting out the song at full volume.
The game is suitable for all ages, but I think those who grew up watching MTV, Total Request Live, and all the award shows will strike gold!
If you want your MTV, the game retails for $20 at Target, but you have to wait a bit because it's currently "sold out."
You're Going to Want These Festive 'Elf' Coffee Creamers When the Holidays Roll Around
If you think it's too soon to talk about Christmas in July, you're right. But how am I not supposed to talk about Christmas when International Delight just announced that's its preparing to unleash the best new item for the holiday season: Elf-inspired coffee creamer!
The Instagram account @candyhunting gave followers a sneak peak at the new creamer.
The Elf packaging envelops three different flavors.
The yellowish bottle will feature the new flavor, caramel waffle cookie.
Seasonal favorite peppermint mocha will be available in the red bottle.
And lastly, frosted sugar cookie will be at your disposable in the green bottle.
"These are already starting to hit shelves, so be on the lookout," Candy Hunting wrote in the caption of the post: "Huge thanks to International Delight's PR group for sending the creamers!"
You know it's serious when we haven't even passed Halloween and yet people are scavenging for holiday coffee creamers to add to their iced coffee.
You would think that since the flavors are inspired by the 2003 hit film, the flavors would be a bit more on-par with Buddy's taste buds.
One comment even pointed out the huge oversight on the company's part writing: "What an opportunity for maple syrup and they didn't take it!"
While it makes sense, I doubt the flavor would go over too well with the general public. Though, no judgement if you're into that sorta thing.
Another user referenced a classic line in the film with the comment: "I wonder if these make the world's best cup of coffee."
Which one do you want to try eventually when the holiday season rolls around?
And…. is it too early to curl up on the couch and watch Elf? Asking for a friend, obviously.
15 Shows That Give You Major Wanderlust
During my trip to Mexico last year, a waiter at a Spanish restaurant started questioning me about my hometown of Chicago. From there, he began asking if I'd ever been to New York or Las Vegas and wanted to know what these cities were like because he'd "only seen them on TV."
His statement struck me because, in an age where wanderlust is so real, it didn't occur to me that some people never had the opportunity to venture outside of their hometowns. Some people weren't as fortunate as I was to whip out a passport and go anywhere; some only saw the rest of the world through television shows.
In fact, I've traveled to many cities — DC, New Orleans, LA, to name a few — simply because I'd fallen in love with how they were portrayed on my favorite show. I loved feeling like I was on set with my favorite characters or experiencing a taste of their lifestyle.
In the wake of coronavirus when traveling has become limited and almost impossible with many border closures, this list of show locations that have inspired me to travel hits a bit differently. It's almost like a "bucket list" of places I'd love to check out once the pandemic is finally over and we can return to our normal lives.
Some locations and popular and immediately recognizable, so much so that they even have dedicated tours of their picturesque filming locations. Others fly a little more under the radar, but are so beautiful, you don't even need the magic of films and television to fall in love!
Did you ever travel anywhere after finding inspiration from a TV show? Let us know in the comments!
1. Game of Thrones
2. Sex and the City
3. Big Little Lies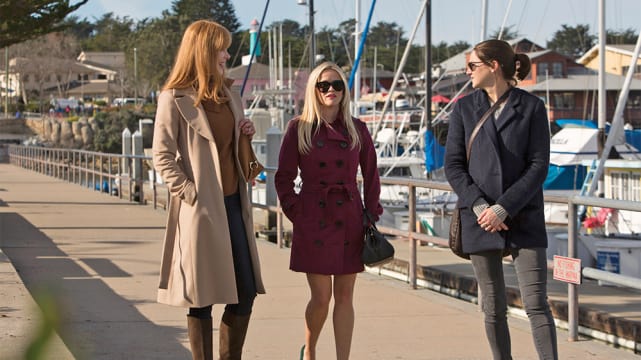 4. Downton Abbey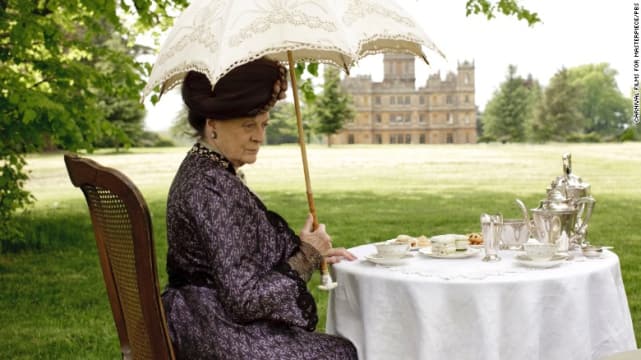 5. Portlandia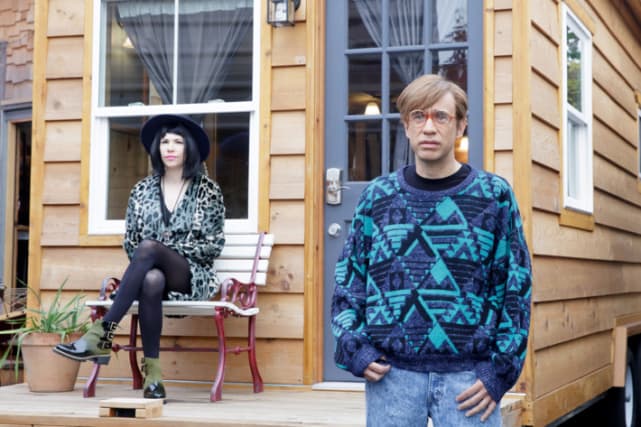 6. Outlander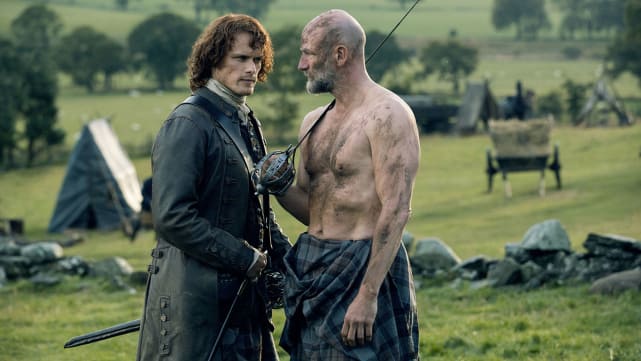 7. The Originals
8. Hawaii Five-0
9. The Affair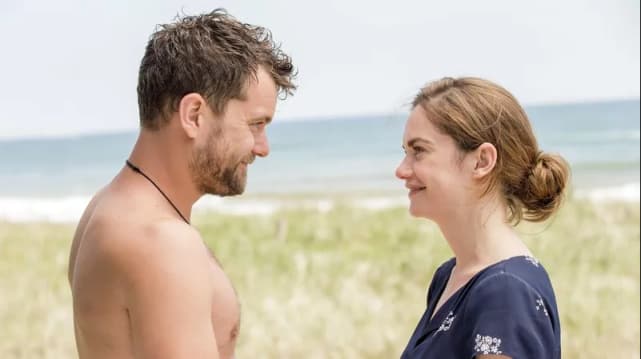 10. The Chicago Trilogy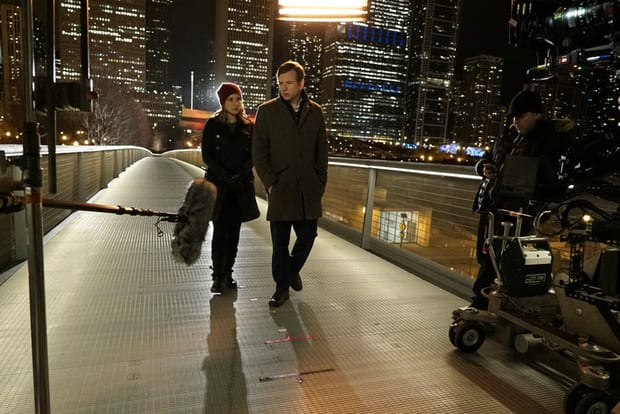 11. Scandal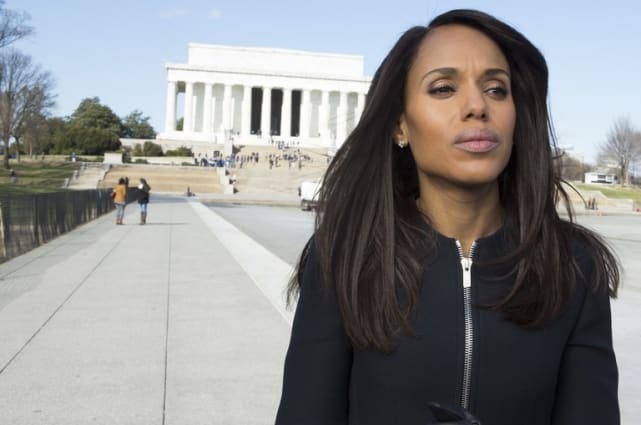 12. Timeless