Alison DiLaurentis might have been a mastermind at keeping secrets, but Sasha Pieterse isn't as good. Maybe that's also why Ali got murdered. Or did she? We find out the scoop about tonights episode from the 17-year-old herself!
"The season finale honestly is amazing and I think the fans are going to flip over what happens, it's mind-blowing and the writers are doing such a good job of tying everything together and no storyline has gone cold," Pieterse told E! news.
Everything is leading up to the big question, is Alison DiLaurentis alive or not?? Pieterse admitted that we kind of get a peak into the answer during the summer finale but find out for sure during the Halloween episode.
Pieterse admits we find out a lot more about the night Ali got murdered when the girls continue their search to find Red Coat. "There are people that she saw on that night that you would never never expect," she says. "Alison had a lot of secrets of her own and she was really good at keeping them and obviously there was someone after her, or people after her and there's a reason for that. She has blackmailed so many people." Uh-oh.
Pieterse also admits that aside from Ali having a thing for Ian and Toby, she was also romancing another man: Wren!!! Say what?!?!? This opens up a whole new can of worms when it comes to "Who killed Ali?"
Two can keep a secret if one of them is dead. This can reference to the twisted and dark relationship between CeCe Drake and Ali. Despite all signs pointing to her being Red Coat, could it really just be that easy? Pieterse states we'll find out soon!!! Gah. The anticipation is killing us!
Follow CRAVEYOUTV on socials
Feelin' generous? Support our site and podcast (Mimosa Talk) on Patreon and KoFi.
Interview with Manifest Cinematographer Sarah Cawley Reveals 'Stylized' Callings
The mystery of Flight 828 continues on Manifest Season 2 as the Callings intensify, the death date looms over the passengers, and the Stone family scrambles to figure out what the Major wants.
However, the world of Manifest with its mystery, intrigue, and mythology, wouldn't be anything without the cast and crew that bring it to life.
At the helm sits Sarah Cawley, the Director of Photography on the show's second season, whose impressive resume includes pilots of Ugly Betty, Salem, and Ringer, in addition to plenty of TV movies and documentaries.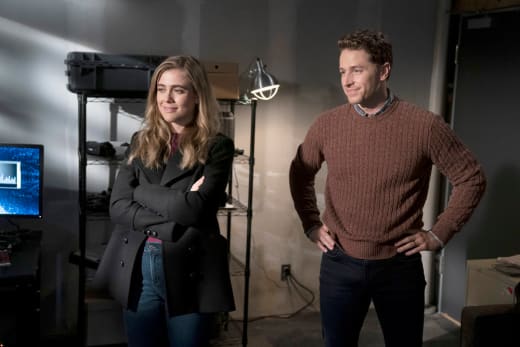 TV Fanatic had a chance to catch up with Sarah and talk to her about how she approaches the visuals for the show, how she styled the Callings, her creative process, what her background brings to the season, and so much more.
She also gives fans a tease into her favorite episodes of the season, which includes something "big" in the season finale!
Tell me a little bit about the work that goes into cinematography for an episodic series filled with mystery and mythology.
So, I came out for season two, I was not on for season one, and I really wanted a stylized show a bit more for season two, like the Callings feeling a little bit more subjective and a little more dreamlike, so we did a lot of testing before Manifest Season 2 Episode 1.
Joe Chapelle directed that episode, so we had to we had to figure out our look for the Callings, which ended up being the lens' baby.
And we had to figure out the nose dive sequence in the airplane. And some of the key props like in 201 the calling is a form of shaking, so we tried out a couple of different ways to get the image to shake, and we landed on the Keslow camera image shaker.
There was a lot of a lot of testing, which I actually think is really fun and creative. When you say you're going to do a day of camera tests, it doesn't sound that exciting, but really it's a great thing to get done before you show up on set to shoot.
And there's a whole mythology aspect to season two which actually was present in season one as well. A lot of key props that give clues on, and a lot of times for us that would be like a macro shot if it's a small prop some of which you'll see coming up in upcoming episodes.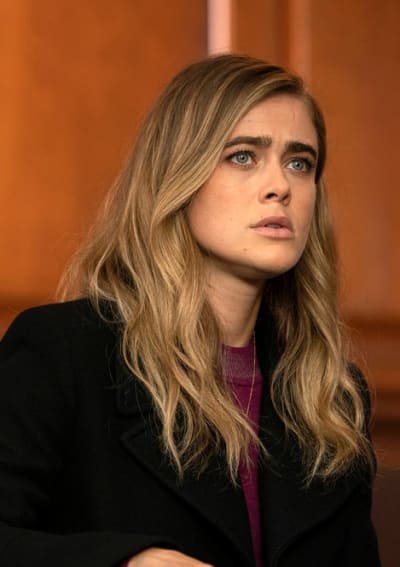 How is that different from feature films and episodic television? Does it require a different approach?
Yes, it does. Features are different than TV, and it takes a different approach from the D.P
One big reason that a feature is different is that I'm working with one director and we spend so much time together and prep.
Gathering visual references and visiting our sets, so that by the time we're shooting the film we have a very developed idea of what we're striving for. And we're both totally on the same page.
On TV, there's a rotating slate of directors, so sometimes I've worked with the director before, but if it's somebody who's new to me we have to get through that prep process really fast during our prep time, so the fact that there are different directors coming in all the time on TV makes a difference.
And then there's the aspect where, as this season's DP, I alternated with somebody else, John Inwoods, so the two of us were the stewards of the visuals on the show, so we definitely welcome new ideas from the directors.
And then, if it turns out that some of those things don't seem like they're gonna mesh especially well with the visual look we can talk about that and see how much of it we want to hold onto and how much of it we want to modify, so it fits in well with what we've established.
I've done a lot of indie features and on those there's some room for flexibility like if you get to a location and there's beautiful light happening over this way, you know sometimes you can be flexible and change your blocking so that you get that.
You get that beautiful light, or you change which way you're going to look, and I would say on television, that's less the case.
Like once you've tech scouted, especially in New York City, you're kind of locked into the way that you're looking, you got permits, you got trucks, you got locations and you've got TV show time pressure, so you don't have as much maneuverability once you're tech scouted.
When you show up you're executing what you planned as fast as you can and then you're moving on to the next set.
Also, one challenge of TV is just that frequently even though it's single camera, you do have two cameras rolling at the same time. And if you're looking at more than one direction that just adds a lighting challenge that in feature you don't usually get into quite as much.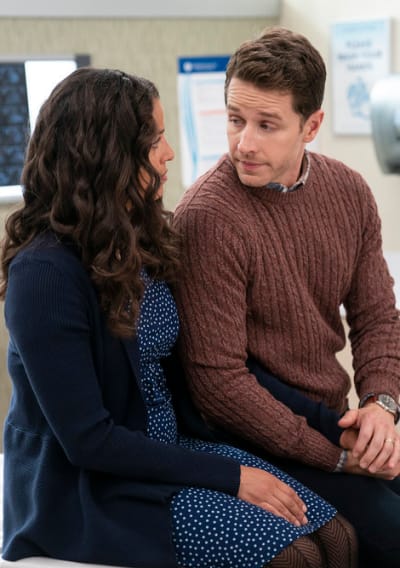 What's the typical time between when you start filming an episode to when your done and you're onto the next one?
On Manifest, we had about nine days to prep and nine days to shoot. Sometimes it would be eight days of prep in nine days of shooting, and for the season finale I think we had a couple extra days, but there was roughly nine days as a prep and nine days of shooting.
That's tight. 
Yeah, it's a tight schedule. They really stacked it up very efficiently, and it was scheduled to get maximum screen time.
INTERVIEW: God Friended Me's Suraj Sharma Teases Season 2
As the fall television lineup oils its gears and powers back up, God Friended Me is preparing for its second season.
The CBS show made waves last season as a feel-good addition to Sunday nights with its positive message, remarkable cast, and uplifting storylines.
TV Fanatic had a chance to catch up with Suraj Sharma, the man behind Rakesh, Miles' right-hand man, brilliant coder, and occasional comic relief, to find out just what we can expect from the second season.
God Friended Me Post Mortem: Show Creators Unpack God Account Cliffhanger, Cara's Move to Paris and More
Sharma gave us a few spoilers — we love those — and dished about the God Friended Me Season 1 cliffhanger, the introduction of a new character named Joy, Rakesh's new job, his relationship with Jaya, and even explained that Paris will play as big of a role in solving the mystery of the God account as New York has.
We haven't seen too many spoilers for God Friended Me Season 2. What can you tell us about the upcoming season?
Um, what can I say about the upcoming season? Uh, we have a couple of really good episodes so far. I feel like the stakes are rising. We are doing some special things. We've gotten a really couple of really, really special episodes, we've only shot like six or seven so far.
Read the full interview at TV Fanatic!
Max Tarlton Interviews Kevin Spacey
Our very own CraveYouConnect host, Max Tarlton was lucky enough to sit down with House of Cards actor, Kevin Spacey while he was in Chicago promoting his movie Now. Max also gets a little insight on the upcoming season of House of Cards. And yes, he does get an impression out of him!
Video: WGN News