After a short break from superhero-ing, Supergirl returns this week with Lex Luthor (Jon Cryer) forcing Kara / Supergirl (Melissa Benoist) on bodyguard duty as part of his sneaky plans with Brainy (Jesse Rath).
However, after a super-enjoyable 100th episode in the previous installment, this week's offering was less fun, and at times frustrating to watch.
Specifically, because of how they made the two most powerful beings on the show, Supergirl and Martian Manhunter (David Harewood), look like rank amateurs against a throwaway villain.
(SPOILER ALERT: If you haven't seen the episode and would like to avoid spoilers; stop reading now.)
Basically, both Kara and J'onn are incapacitated by a Chlorophyllian (an alien with sunlight-absorbing powers that makes them excellent "gardeners". No, really that's it) who happens to get "enhanced" by alien-power absorbing gauntlets, which enables her to overpower the heroes and set-up a "the clock-is-running down" doomsday scenario, and the only way to win is . . . wait for it . . . Supergirl talking the misguided assailant down and appealing to her "good side" because she "knows deep down" that she's wrong about everything she's about to do.
Even Brainy says that there was close to a 67% chance of Kara failing to save them this time around. (Really? When you literally have super speed, strength and stamina, flight, freeze breath and laser / X-ray eyes at your disposal?)
There was even a "fight scene" where Supergirl fails to use any of her long-range weapons (i.e. freeze breath or laser eyes) to . . . I don't know . . . take away the Chlorophyllian's overpowered gauntlets? Not to mention she's a million times faster.
Also, Martian Manhunter was knocked out because he let the villain get close to him, which apparently is not that hard to do against an alien with telepathic abilities, and military black-ops training. Even more frustrating is the fact that he can PHASE THROUGH OBJECTS AT WILL!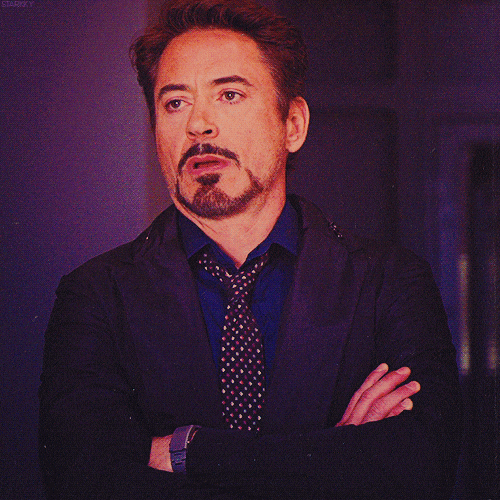 Anyway, I digress . . .
Long-story short, Supergirl saves the day . . . yada yada yada . . . and all the corny standard superhero fare ensues.
Of course there's the minor plot detail of Andrea Rojas (Julie Gonzalo) being the target of the would-be assassin who is seeking revenge because her husband fell victim to the addictive effects of Obsidian North, the virtual reality program that's supposedly designed to help people.
Sensing an opportunity from the assassination attempt, Lex Luthor orders Supergirl to serve as personal bodyguard to Rojas in order to gain leverage on the secret Leviathan organization via Gemma Cooper (Cara Buono).
Super Sidenote:  Jon Cryer as Lex Luthor continues to impress as he is one of the few actors in this episode that did not make any cringe-worthy delivery of lines, which almost everyone else was guilty of – especially Benoist who was more sappy than super this time around.
However, that doesn't mean that this episode was not worth the watch because there are a couple of impacting developments and scenes, such as:
Lena Luthor (Katie McGrath) plunging further into "dark side" Luthor territory when she begins testing "Non Necere" (the behavior altering technology she's been developing to "tame" violent urges) with mixed results on prisoners who Lex claims to have "volunteered" to be experimented on.
Lex and Brainy's plans to "defeat" Leviathan become increasingly questionable given the decision making both men do in this episode.
Kara FINALLY decides to go out with William Dey (Staz Nair) at the end of the show.
Brainy has a hilarious moment when he contemplates his shady actions and says there's a 93.2 per cent chance he won't get invited by his friends to Thanksgiving after he "does what he needs to do."
Alex Danvers (Chyler Leigh) is gifted by J'onn a brand new signature weapon – a shape-shifting Martian weapon that's limited only by the user's imagination (I'm getting MAJOR Green Lantern vibes!)
VERDICT:
Supergirl season 5, episode 14 "The Bodyguard" scores a so-so 6.0/10
Follow CRAVEYOUTV on socials
'Supergirl' To End With Upcoming Sixth Season on The CW
Supergirl is taking her final bow.
The sixth season of The CW series will be its last. The season is set to premiere in 2021 due to delays following the COVID-19 pandemic and Melissa Benoist's pregnancy.
Per Deadline, the series is set to begin filming in Vancouver starting next week pending a deal with local unions and SAG.
Reportedly, the series would film around Benoist, who would join later.
The outlet notes that the sixth and final season is expected to have 20 episodes.
Supergirl marks the second Arrowverse show to come to an end as Arrow ended its eight-year run earlier this year. It also comes after the drama surrounding Batwoman, which replaced its titular actress Ruby Rose with a new masked vigilante to be played by Javicia Leslie in the upcoming sophomore season.
Supergirl first debuted in October 2015 on CBS before switching over to The CW for season 2 and beyond.
Benoist took to Instagram to comment on the final season news stating: "To say it has been an honor portraying this iconic character would be a massive understatement. Seeing the incredible impact the show has had on young girls around the world has always left me humbled and speechless.
She's had that impact on me, too. She's taught me strength I didn't know I had, to find hope in the darkest of places, and that we are stronger when we're united. What she stands for pushes all of us to be better. She has changed my life for the better, and I'm forever grateful.
I'm so excited that we get to plan our conclusion to this amazing journey, and I cannot wait for you to see what we have in store. I promise we're going to make it one helluva final season. ♥️ el mayarah 💪 @supergirlcw"
https://www.instagram.com/p/CFc6IPfngNA/
We can't wait to see what the final season featuring our favorite female heroine holds.
Supergirl Finale Review – Lena Aids Supergirl Against Lex and Leviathan (5 x 19)
Kara and Lena are reunited in the season finale, "Immortal Kombat." Will they be enough to stop Lex and Leviathan's evil plans?
In the previous episode of Supergirl, Lena realizes too late that she's on the wrong side of the fight, and goes to Kara to seek redemption.
However, her involvement with Lex, and by extension Leviathan, with her Non-Necere project has put her former-BFF and herself at a disadvantage.
Meanwhile, Brainy still insists on going along with Lex's plans, even though Lex clearly has no sympathy for anyone but himself.
And Alex, Dreamer, the Martians and the rest of Supergirl's squad standby to defend against Leviathan's plans.
As far as season finales go, the execution of Supergirl's finale this season is as safe as it gets.
It's not necessarily bad, but given the build-up from the previous episodes, it just came off as too safe and ultimately became almost boring and predictable.
First off, the grand lesson or theme that the show has been exploring with the virtual reality bit of Obsidian did not feel as high stakes as they intended it to be.
While it's true that the ideology behind it is intriguing.
Namely, that people would rather escape into a fantasy world where everything is perfect and no pain or suffering can befall you, instead of living in the "real" world where life is messy and chaotic.
(Which does sound extremely appealing considering the condition the world is in right now)
But despite the extremely poignant and superbly relevant topic that the show has been trying to wrestle with all season, they fell short in achieving a true payoff.
To no fault of her own, Melissa Benoist, unfortunately, becomes central in how the show finished on a flat note this season.
The scene where she goes into the Obsidian virtual reality and basically "hope speeches" 2 billion people to end their simulation seems utterly preposterous.
Though the speech was magnificent, as expected from Benoist's execution coupled with excellent inspirational quote-like writing, it simply did not drive home the point because it just wasn't convincing.
There was no real argument made against the benefits of going on virtual reality to ease one's pain.
Because essentially, what Kara's poorly conceived argument boils down to was:
Living in a fantasy world is not good for you, so get out because you're in danger, and go deal with the pain of the real world, please?
It's a lackluster paraphrasing on my part, but I for one, do not find that line of argument convincing, so how would it work on 2 billion different people?
Nevertheless, Supergirl and her team are able to save the world again.
Despite the implausible scenario regarding Obsidian, however, there were elements of this episode that were quite enjoyable.
The fight scene between the Leviathan aliens, including Rama Khan, versus the Martians, Dreamer, and Alex was a visual spectacle that spared no extravagance.
As far as special effects for a television show goes, this was as decent as they come.
Unfortunately, when it was all over, the fighting seemed pointless because the good guys won almost too easily, and the idea that the Leviathan aliens were "gods" was not vindicated at all.
Yes, as the title suggests they were shown to be "immortal," but the way they were defeated by Brainy seemed almost too convenient as well.
As for Brainy, he was billed as making the ultimate sacrifice at the early part of the episode, and all he had to suffer through was an alien radiation-induced headache for 10 minutes?
On a positive note, we get to see Brainy's comic-book-inspired blonde hair again.
BRAINY: "I don't want to die alone."
SHOW WRITERS:
Dreamer even dreams of Brainy suffering, but he survives anyway, and Lex just takes the device he used to defeat Leviathan as a trophy for his personal use.
This is another poorly executed payoff because Lex and Brainy, who both possess supposed "12th-level intellect," seem to become too emotional and careless in the most crucial moments and "miscalculate" each other.
Lex underestimates Brainy's loyalty to his friends, and Brainy underestimates Lex's ego.
In the end, they simply canceled each other out.
In short, Lena's help in providing Kara another Anti-Kryptonite suit proved key to helping the team fend off and ultimately defeat Lex and Leviathan's plans with Obsidian.
However, the episode ends in a cliffhanger as it's revealed that Gemma answers to a higher power, and Lex is not done with the next phase of his plans.
And somehow, it involves his mother getting involved in her dirty work once more.
Too bad the show had to prematurely end this season because it would have been awesome to see where these new plot points would have gone.
But for now, they can serve as tasty teasers for next season's storyline.
ELSEWORLDS:
Alex Danvers debuts her "vigilante" costume, and it has an homage vibe to the Green Arrow's costume, but with Alex's personal spin.
Eve Tessmacher is reunited with her mother, so she's no longer a viable blackmail target for Lex.
William lives to fight another day but is still oblivious to Kara/Supergirl's dual identity.
Andrea Rojas was "awakened" by Leviathan to try to assassinate Supergirl, but Lena successfully stops her with a hug, so that's nice.
VERDICT:
Though this season finale left much to be desired, it did deliver a number of decent thrills, drama, and superhero versus supervillain action.
The good guys won, for now, but no real high stakes situation was ever conveyed.
And none of the characters had to make a heroic sacrifice.
Pretty much the highlight centered around Kara and Lena's relationship getting repaired, and the potential trouble Lex and Leviathan will hatch up next season.
"Immortal Kombat" scores a
7.0 / 10.0
Supergirl Review – Rama Khan Returns to Rock Kara and Crew (5 x 18)
Kara and her friends battled Rama Khan, while the Luthor siblings get stuck in their prison full of berserk inmates in this week's installment of Supergirl.
The penultimate episode, titled "The Missing Link," was a pleasant surprise because even though they crammed a lot of action and story elements, it oddly worked.
Rama Khan, who was introduced in episode 8 this season ("The Wrath of Rama Khan"), returned with a vengeance to attack Kara and friends by order of Leviathan leader Gamemnae.
He is, at first, seemingly defeated, but ultimately destroys the DEO because of a magical staff gifted by Lex Luthor that amplified his powers enough to deal with Kara, Nia, and Brainy combined.
DID BRAINY TRUST LEX TOO MUCH?
Speaking of Brainy, he finally confronts Lex this episode about all the shady actions he's been letting slide because of their alliance, yet he still ends up being manipulated by Lex again!
He even flexes his "12th-level intellect" while threatening Lex, but is still reduced to a reluctant lap dog.
There was even a moment where Brainy was given a chance by Nia to confess what's been going on with him and Lex, and he once again retreats to his "logical" endgame of defeating Leviathan at all costs.
Moreover, partly because of Brainy's misplaced trust, Lex gains the following advantages:
Destruction of the DEO
Leviathan gaining a boatload supply of Kryptonite to fight Supergirl with
Being seen as a hero in the public's view
Direct access to the Fortress of Solitude
Gained favor with Leviathan to access their alien ship
If there was a degree in manipulation and acting as a double-agent, I'm pretty sure Lex Luthor would have a Ph.D. because he masterfully played both sides, and is primed to play a big role in this season's finale.
Whether that means good or bad news for everyone though remains to be seen.
LENA FINALLY TURNING BACK GOOD?
This episode explored the Luthor siblings' relationship when both are stuck dealing with inmates in their prison who experience violent episodes when Lena's pet project, Non-Necere, proves to be a catastrophic failure.
Lex admits he predicted her sister's project to fail from the start.
He says he let her go through with it because he wanted to "support" her, so she can eventually see for herself that human beings need to be "guided" by the Luthors.
Unfortunately, Lena disagrees with this notion, which basically makes Lex snap at her.
Lena, finally realizing that Lex has been manipulating her calmly says,
"You're a monster. But that doesn't mean I have to be one too"
The dialogue between the two was such a great highlight in this episode, and Lex Luthor being legitimately angry is actually pretty scary especially when Jon Cryer's voice became almost unrecognizable from his usual tone.
It must have been tough for Katie McGrath to deliver her lines when Cryer could have literally made anybody roll up into a ball after that signature Lex megalomaniac outburst.
Nevertheless, the rift between the Luthors prompts Lena to visit Kara at the end of the episode to offer her help in defeating Lex and Leviathan, and ask for Kara's forgiveness.
After what the two former best friends have put each other through, however, will they truly be able to reconcile?
For now, at least, they seem to be willing to take steps in that direction.
OTHER NOTABLE PLOT POINTS:
J'onn and M'gann rekindle their romance, and we see both Martians take their superhero form while battling Rama Khan.
Brainy knows the ancient language the Leviathan aliens speak.

Is there nothing Brainy doesn't know? Except not be outsmarted by Lex or face his feelings for Nia

Alex Danvers is teased at having a vigilante persona when her girlfriend suggests it.

First a signature weapon, and now a mask coming soon? I can't wait, and it makes complete sense because she's basically the only one running around without one, well aside from Supergirl.

Sean Astin (aka Samwise from The Lord of the Rings) reprised his role as Pete Andrews from the Crisis on Infinite Earths storyline.
William is caught tailing Eve Tessmacher, and his fate is left up in the air as she puts a bag over his head to knock him out.
VERDICT:
Supergirl spared no expense in visual effects this episode as we saw both Martians transform, costume and all.
Plus, Rama Khan's powers were in full display while battling Supergirl and friends, and it's actually believable that he would give them trouble.
That, and the excellent acting and writing, despite being crammed into a tight timeframe made the penultimate episode of this season a successful installment.
"The Missing Link" scores an
8.0/10.0