After weeks of watching Supergirl/Kara (Melissa Benoist) contemplate over whether or not to date William (Staz Nair), the two finally go out.
Meanwhile, Dreamer/Nia Nal (Nicole Maines) is targetted by a transgender hate group, and must step up to defend her community!
Elsewhere, Alex (Chyler Leigh) is struggling with her new Martian weapon, and Brainy (Jesse Rath) shows he still cares for Nia.
(In his own cold, calculated way at least)
All this in the middle of a mysterious "missing persons" case revolving around the VR program, Obsidian Platinum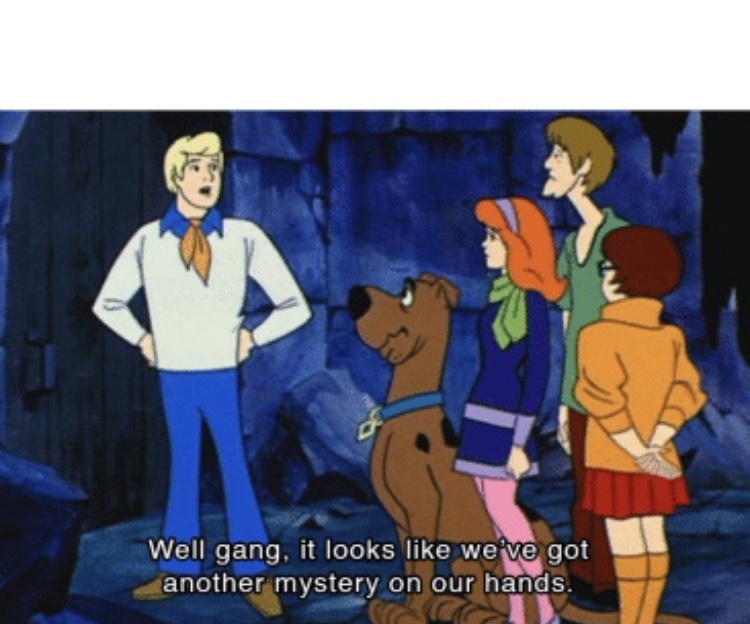 [AS ALWAYS, SPOILERS LIE AHEAD]
This week's episode of Supergirl – "Reality Bytes," begins with Kara and Dreamer dominating some Dominators.
Supergirl comments on how Dreamer makes quick work of the aliens and apparently broke her record time in dispatching one.
Dreamer then says, "Don't you have a date to go to? Go! I got this. I want pictures."
Supergirl then goes flying off before the DEA arrives with Brainy having an awkward hello-and-goodbye moment with Dreamer.
(CLEARLY, these two still have feelings for each other, and it's frustrating to see them both try to hide it. S.M.H.)
KARA AND WILLIAM GO ON A DATE
The scene then cuts to Kara asking Alex which dress she should wear for her date with William because she hasn't gone on one for TWO YEARS! (which I'm guessing is not since Mon-El?)
And that she may have forgotten how to date… (LOL)
So after picking Kara's dress for her, (because Kara has always kind of had a little trouble with wardrobe choice…) Alex gives her some hilariously sage advice on how to date:
"You smile, you laugh, and you reach for the check."
Needless to say, her date with William went well, and there's a cute little scene where Kara, while playing pool with William, tries to hold back her strength by gently tapping the cueball at the end of her stick, and she "accidentally" shoots every ball in the pool pockets, to William's shock and awe, as Kara claims "beginner's luck."
And they say dating your co-worker, much less your boss, is a "no-no," but so far so good with these two.
We only got an inkling of what their relationship could blossom into during this episode, and it's fun seeing Kara open up to someone again after losing Mon-El a few seasons prior.
NIA AND YVETTE GO CLUBBING
When Nia goes home and decides to turn in after a day of superhero-ing, shes goes into full sweatshirt, jogging pants, and a tub of ice cream night in mode, which are more tell-tale signs of residual heartbreak over Brainy.
Her friend Yvette (Roxy Wood) calls her out and asks her to go clubbing with her to meet her new boyfriend "Angus," who she met on a dating app.
Unbeknownst to either of them, Angus turns out to be a part of a hate group against transexual people who targets transgender women, specifically ones who claim to be a fan of Nia's alter ego Dreamer, whom he lures, beats up, threatens, and leaves a message saying to tell Dreamer: "The world doesn't want a trans superhero."
At the end of the night, Yvette is lured and beaten by Angus as Nia tries to comfort her afterward.
Then, an enraged Nia goes to Supergirl for help, and tells her that if nothing is done she will "BURY HIM."
Maines does an incredible acting job in this episode, particularly in showing her range. She was naturally funny and cute when she was having fun with Yvette, then she was strong as she tried to comfort her.
Then she conveys her suppressed rage convincingly as I felt heartbroken for her, and the way she feels responsible for the transgender community simply tugs at the heartstrings.
NIA HUNTS DOWN THE TRANS PREDATOR
After she gets frustrated with the lack of response from Kara, and law enforcement authorities, Nia decides to take matters into her own hands and traps Angus herself.
This leads to a confrontation where she almost murders him had Supergirl not intervened and convinced her to spare his life.
The performance of both women in this scene was spectacular as I found myself holding back tears.
When Nia argues that Angus doesn't deserve to live because of what he did to trans women and that she alone is the only one who can stop people like him, I believed her and almost wanted her to go for the kill because the character of Angus truly deserved what was coming to him.
She felt alone and responsible for her community, and she wanted to protect them desperately.
Maines' performance was so emotionally charged, so when Supergirl stopped her and replied, "You have me . . ."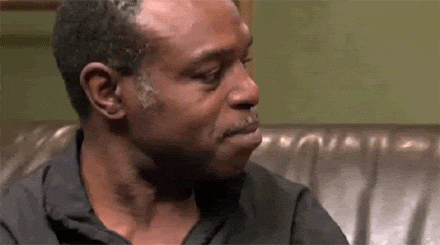 Simply put, Maines killed it (figuratively) in this episode. If there was a signature performance for her in this role this would be it.
At the end of the episode she even goes on a great monologue to try to encourage her friend Yvette, who after being beaten up, decides to give up on dating:
"They want us to be invisible . . . because of their own fears. They want to erase us, so we need to shine even brighter" – Nia Nal / Dreamer
VERDICT:
I always felt that Dreamer's character has been underutilized until this episode, and telling more of the story through her compelling lens is a great direction for the show to take.
For that, Supergirl "Reality Bytes" deserves a score of
8.5 / 10!
SUPER SIDEPLOTS:
Jeremiah Danvers is dead?

The most startling revelation at the end of the episode is that Jeremiah Danvers (Dean Cain) has seemingly passed (again) – the news came via phone call to Alex from the Danvers sisters' matriarch Eliza (Helen Slater).
What could this mean for the show moving forward? Does his death have implications that have a part to play in the coming episodes?
Alex names her new Martian weapon "Hand of the Soldier."

She trains with J'onn (David Harewood) to try and control it better, but he tells her she must "trust the weapon," and they need more "bonding time." (Kind of like the DC character Blue Beetle? Hmm…)
Alex manages to "control" her new weapon when she enters into virtual reality, so we do get a glimpse of its potential uses.

Obsidian Platinum experiences a "glitch" in its matrix.

When a missing person is reported to Alex, she solves the mystery by going into a Matrix-esque adventure into the VR world, including a virtual Las Vegas. (SOUNDS FUN!)
When J'onn incapacitates the person who induces the "glitch" into Obsidian Platinum, the assailant goes into a coma and is collected by Obsidian North officials to be "taken care" of – in reality, their goal seems to be to gather as many "comatose" individuals from their VR program as it's revealed in the end that they have dozens who have suffered the same fate.

Brainy still has feelings for Nia

When Kara tells the DEA of the incident involving Dreamer and the Trans predator, Brainy shows a very slight emotional response, and uncharacteristically obsesses over the hate group in which Angus belongs to.
At the end of the episode, he's figured out the names of the people in the group and turns them over to the police for investigation – clearly doing so in response to Nia being threatened.
Follow CRAVEYOUTV on socials
'Supergirl' Announces Sixth and Final Season Premiere Date on The CW
Supergirl is set to soar this spring one final time.
The CW announced that the sixth and final season of the superhero drama will premiere on Tuesday, March 30!
Kara Danvers and friends will premiere in the Superman & Lois time-slot.
It's her time to soar. The final season premieres Tuesday, March 30 on The CW! #Supergirl pic.twitter.com/4Q3Z3GImSH

— Supergirl (@TheCWSupergirl) March 5, 2021
Sadly, the network isn't going to give us a "super Tuesday" featuring this cousins. Instead, the new drama featuring Clark Kent will go on hiatus.
Supergirl will run episodes until Superman & Lois returns on Tuesday, May 18 during which Supergirl will go on hiatus.
The final episodes of Supergirl are set to air sometime in the summer, though the date has yet to be announced.
You can find the full CW spring 2020-2021 schedule HERE!
'Supergirl' To End With Upcoming Sixth Season on The CW
Supergirl is taking her final bow.
The sixth season of The CW series will be its last. The season is set to premiere in 2021 due to delays following the COVID-19 pandemic and Melissa Benoist's pregnancy.
Per Deadline, the series is set to begin filming in Vancouver starting next week pending a deal with local unions and SAG.
Reportedly, the series would film around Benoist, who would join later.
The outlet notes that the sixth and final season is expected to have 20 episodes.
Supergirl marks the second Arrowverse show to come to an end as Arrow ended its eight-year run earlier this year. It also comes after the drama surrounding Batwoman, which replaced its titular actress Ruby Rose with a new masked vigilante to be played by Javicia Leslie in the upcoming sophomore season.
Supergirl first debuted in October 2015 on CBS before switching over to The CW for season 2 and beyond.
Benoist took to Instagram to comment on the final season news stating: "To say it has been an honor portraying this iconic character would be a massive understatement. Seeing the incredible impact the show has had on young girls around the world has always left me humbled and speechless.
She's had that impact on me, too. She's taught me strength I didn't know I had, to find hope in the darkest of places, and that we are stronger when we're united. What she stands for pushes all of us to be better. She has changed my life for the better, and I'm forever grateful.
I'm so excited that we get to plan our conclusion to this amazing journey, and I cannot wait for you to see what we have in store. I promise we're going to make it one helluva final season. ♥️ el mayarah 💪 @supergirlcw"
https://www.instagram.com/p/CFc6IPfngNA/
We can't wait to see what the final season featuring our favorite female heroine holds.
Supergirl Finale Review – Lena Aids Supergirl Against Lex and Leviathan (5 x 19)
Kara and Lena are reunited in the season finale, "Immortal Kombat." Will they be enough to stop Lex and Leviathan's evil plans?
In the previous episode of Supergirl, Lena realizes too late that she's on the wrong side of the fight, and goes to Kara to seek redemption.
However, her involvement with Lex, and by extension Leviathan, with her Non-Necere project has put her former-BFF and herself at a disadvantage.
Meanwhile, Brainy still insists on going along with Lex's plans, even though Lex clearly has no sympathy for anyone but himself.
And Alex, Dreamer, the Martians and the rest of Supergirl's squad standby to defend against Leviathan's plans.
As far as season finales go, the execution of Supergirl's finale this season is as safe as it gets.
It's not necessarily bad, but given the build-up from the previous episodes, it just came off as too safe and ultimately became almost boring and predictable.
First off, the grand lesson or theme that the show has been exploring with the virtual reality bit of Obsidian did not feel as high stakes as they intended it to be.
While it's true that the ideology behind it is intriguing.
Namely, that people would rather escape into a fantasy world where everything is perfect and no pain or suffering can befall you, instead of living in the "real" world where life is messy and chaotic.
(Which does sound extremely appealing considering the condition the world is in right now)
But despite the extremely poignant and superbly relevant topic that the show has been trying to wrestle with all season, they fell short in achieving a true payoff.
To no fault of her own, Melissa Benoist, unfortunately, becomes central in how the show finished on a flat note this season.
The scene where she goes into the Obsidian virtual reality and basically "hope speeches" 2 billion people to end their simulation seems utterly preposterous.
Though the speech was magnificent, as expected from Benoist's execution coupled with excellent inspirational quote-like writing, it simply did not drive home the point because it just wasn't convincing.
There was no real argument made against the benefits of going on virtual reality to ease one's pain.
Because essentially, what Kara's poorly conceived argument boils down to was:
Living in a fantasy world is not good for you, so get out because you're in danger, and go deal with the pain of the real world, please?
It's a lackluster paraphrasing on my part, but I for one, do not find that line of argument convincing, so how would it work on 2 billion different people?
Nevertheless, Supergirl and her team are able to save the world again.
Despite the implausible scenario regarding Obsidian, however, there were elements of this episode that were quite enjoyable.
The fight scene between the Leviathan aliens, including Rama Khan, versus the Martians, Dreamer, and Alex was a visual spectacle that spared no extravagance.
As far as special effects for a television show goes, this was as decent as they come.
Unfortunately, when it was all over, the fighting seemed pointless because the good guys won almost too easily, and the idea that the Leviathan aliens were "gods" was not vindicated at all.
Yes, as the title suggests they were shown to be "immortal," but the way they were defeated by Brainy seemed almost too convenient as well.
As for Brainy, he was billed as making the ultimate sacrifice at the early part of the episode, and all he had to suffer through was an alien radiation-induced headache for 10 minutes?
On a positive note, we get to see Brainy's comic-book-inspired blonde hair again.
BRAINY: "I don't want to die alone."
SHOW WRITERS:
Dreamer even dreams of Brainy suffering, but he survives anyway, and Lex just takes the device he used to defeat Leviathan as a trophy for his personal use.
This is another poorly executed payoff because Lex and Brainy, who both possess supposed "12th-level intellect," seem to become too emotional and careless in the most crucial moments and "miscalculate" each other.
Lex underestimates Brainy's loyalty to his friends, and Brainy underestimates Lex's ego.
In the end, they simply canceled each other out.
In short, Lena's help in providing Kara another Anti-Kryptonite suit proved key to helping the team fend off and ultimately defeat Lex and Leviathan's plans with Obsidian.
However, the episode ends in a cliffhanger as it's revealed that Gemma answers to a higher power, and Lex is not done with the next phase of his plans.
And somehow, it involves his mother getting involved in her dirty work once more.
Too bad the show had to prematurely end this season because it would have been awesome to see where these new plot points would have gone.
But for now, they can serve as tasty teasers for next season's storyline.
ELSEWORLDS:
Alex Danvers debuts her "vigilante" costume, and it has an homage vibe to the Green Arrow's costume, but with Alex's personal spin.
Eve Tessmacher is reunited with her mother, so she's no longer a viable blackmail target for Lex.
William lives to fight another day but is still oblivious to Kara/Supergirl's dual identity.
Andrea Rojas was "awakened" by Leviathan to try to assassinate Supergirl, but Lena successfully stops her with a hug, so that's nice.
VERDICT:
Though this season finale left much to be desired, it did deliver a number of decent thrills, drama, and superhero versus supervillain action.
The good guys won, for now, but no real high stakes situation was ever conveyed.
And none of the characters had to make a heroic sacrifice.
Pretty much the highlight centered around Kara and Lena's relationship getting repaired, and the potential trouble Lex and Leviathan will hatch up next season.
"Immortal Kombat" scores a
7.0 / 10.0