After weeks of watching Supergirl/Kara (Melissa Benoist) contemplate over whether or not to date William (Staz Nair), the two finally go out.
Meanwhile, Dreamer/Nia Nal (Nicole Maines) is targetted by a transgender hate group, and must step up to defend her community!
Elsewhere, Alex (Chyler Leigh) is struggling with her new Martian weapon, and Brainy (Jesse Rath) shows he still cares for Nia.
(In his own cold, calculated way at least)
All this in the middle of a mysterious "missing persons" case revolving around the VR program, Obsidian Platinum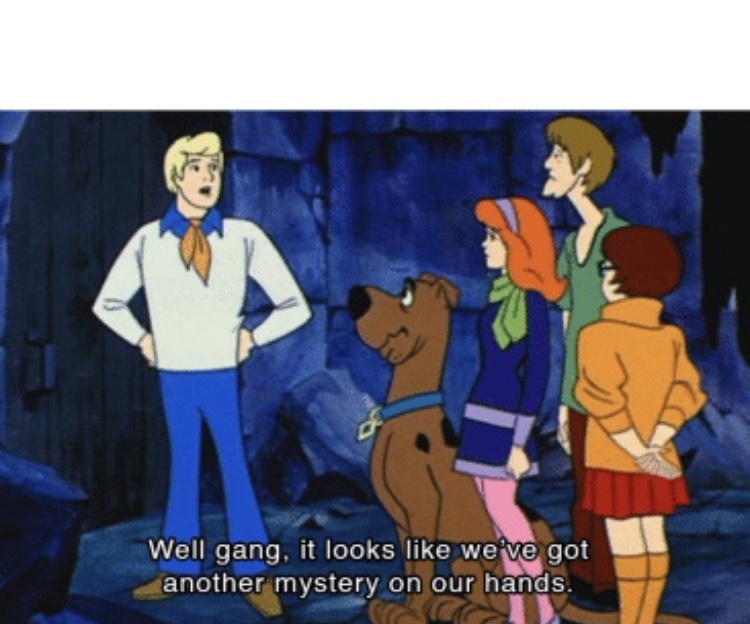 [AS ALWAYS, SPOILERS LIE AHEAD]
This week's episode of Supergirl – "Reality Bytes," begins with Kara and Dreamer dominating some Dominators.
Supergirl comments on how Dreamer makes quick work of the aliens and apparently broke her record time in dispatching one.
Dreamer then says, "Don't you have a date to go to? Go! I got this. I want pictures."
Supergirl then goes flying off before the DEA arrives with Brainy having an awkward hello-and-goodbye moment with Dreamer.
(CLEARLY, these two still have feelings for each other, and it's frustrating to see them both try to hide it. S.M.H.)
KARA AND WILLIAM GO ON A DATE
The scene then cuts to Kara asking Alex which dress she should wear for her date with William because she hasn't gone on one for TWO YEARS! (which I'm guessing is not since Mon-El?)
And that she may have forgotten how to date… (LOL)
So after picking Kara's dress for her, (because Kara has always kind of had a little trouble with wardrobe choice…) Alex gives her some hilariously sage advice on how to date:
"You smile, you laugh, and you reach for the check."
Needless to say, her date with William went well, and there's a cute little scene where Kara, while playing pool with William, tries to hold back her strength by gently tapping the cueball at the end of her stick, and she "accidentally" shoots every ball in the pool pockets, to William's shock and awe, as Kara claims "beginner's luck."
And they say dating your co-worker, much less your boss, is a "no-no," but so far so good with these two.
We only got an inkling of what their relationship could blossom into during this episode, and it's fun seeing Kara open up to someone again after losing Mon-El a few seasons prior.
NIA AND YVETTE GO CLUBBING
When Nia goes home and decides to turn in after a day of superhero-ing, shes goes into full sweatshirt, jogging pants, and a tub of ice cream night in mode, which are more tell-tale signs of residual heartbreak over Brainy.
Her friend Yvette (Roxy Wood) calls her out and asks her to go clubbing with her to meet her new boyfriend "Angus," who she met on a dating app.
Unbeknownst to either of them, Angus turns out to be a part of a hate group against transexual people who targets transgender women, specifically ones who claim to be a fan of Nia's alter ego Dreamer, whom he lures, beats up, threatens, and leaves a message saying to tell Dreamer: "The world doesn't want a trans superhero."
At the end of the night, Yvette is lured and beaten by Angus as Nia tries to comfort her afterward.
Then, an enraged Nia goes to Supergirl for help, and tells her that if nothing is done she will "BURY HIM."
Maines does an incredible acting job in this episode, particularly in showing her range. She was naturally funny and cute when she was having fun with Yvette, then she was strong as she tried to comfort her.
Then she conveys her suppressed rage convincingly as I felt heartbroken for her, and the way she feels responsible for the transgender community simply tugs at the heartstrings.
NIA HUNTS DOWN THE TRANS PREDATOR
After she gets frustrated with the lack of response from Kara, and law enforcement authorities, Nia decides to take matters into her own hands and traps Angus herself.
This leads to a confrontation where she almost murders him had Supergirl not intervened and convinced her to spare his life.
The performance of both women in this scene was spectacular as I found myself holding back tears.
When Nia argues that Angus doesn't deserve to live because of what he did to trans women and that she alone is the only one who can stop people like him, I believed her and almost wanted her to go for the kill because the character of Angus truly deserved what was coming to him.
She felt alone and responsible for her community, and she wanted to protect them desperately.
Maines' performance was so emotionally charged, so when Supergirl stopped her and replied, "You have me . . ."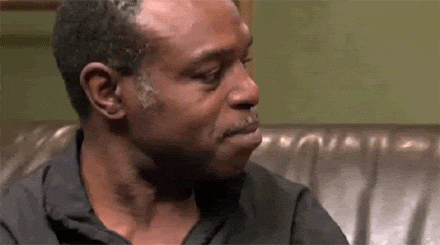 Simply put, Maines killed it (figuratively) in this episode. If there was a signature performance for her in this role this would be it.
At the end of the episode she even goes on a great monologue to try to encourage her friend Yvette, who after being beaten up, decides to give up on dating:
"They want us to be invisible . . . because of their own fears. They want to erase us, so we need to shine even brighter" – Nia Nal / Dreamer
VERDICT:
I always felt that Dreamer's character has been underutilized until this episode, and telling more of the story through her compelling lens is a great direction for the show to take.
For that, Supergirl "Reality Bytes" deserves a score of
8.5 / 10!
SUPER SIDEPLOTS:
Jeremiah Danvers is dead?

The most startling revelation at the end of the episode is that Jeremiah Danvers (Dean Cain) has seemingly passed (again) – the news came via phone call to Alex from the Danvers sisters' matriarch Eliza (Helen Slater).
What could this mean for the show moving forward? Does his death have implications that have a part to play in the coming episodes?
Alex names her new Martian weapon "Hand of the Soldier."

She trains with J'onn (David Harewood) to try and control it better, but he tells her she must "trust the weapon," and they need more "bonding time." (Kind of like the DC character Blue Beetle? Hmm…)
Alex manages to "control" her new weapon when she enters into virtual reality, so we do get a glimpse of its potential uses.

Obsidian Platinum experiences a "glitch" in its matrix.

When a missing person is reported to Alex, she solves the mystery by going into a Matrix-esque adventure into the VR world, including a virtual Las Vegas. (SOUNDS FUN!)
When J'onn incapacitates the person who induces the "glitch" into Obsidian Platinum, the assailant goes into a coma and is collected by Obsidian North officials to be "taken care" of – in reality, their goal seems to be to gather as many "comatose" individuals from their VR program as it's revealed in the end that they have dozens who have suffered the same fate.

Brainy still has feelings for Nia

When Kara tells the DEA of the incident involving Dreamer and the Trans predator, Brainy shows a very slight emotional response, and uncharacteristically obsesses over the hate group in which Angus belongs to.
At the end of the episode, he's figured out the names of the people in the group and turns them over to the police for investigation – clearly doing so in response to Nia being threatened.
Follow CRAVEYOUTV on socials
Supergirl Review – Truth or Consequence (6×18)
The penultimate episode of Supergirl was the most gripping installment of the season.
It's all ramping up for the final battle between the Super Squad and power couple Lex and Nyxly, known by their ship name "Lexly." I don't hate it, it's cute.
What I do hate is that they ruined Alex and Kelly's bachelorette, manipulated a sweet and innocent girl, and killed William Dey.
Who saw that coming?
This is the reason why mere mortals don't cross Lex or ignite his wrath. He's unpredictable and ruthless. William Dey's life didn't matter to him because the only thing that has ever mattered to Lex, up until now, has been himself.
And William is such a good guy that he protected his sources at all costs. He never wanted his reputation put on the line with those private journal entries, but he didn't out Andrea Rojas for being behind them either.
It's a grim fate for a character so full of promise.
He was one of the good guys fighting the good fight because he knew it was the right thing to do. Engraining himself with the Super Friends started as a job at first, but he volunteered to watch Esme out of the kindness of his heart.
Unfortunately, despite the Super Friends' best attempt to stay one step ahead of Lex, it's kind of hard to outsmart the Man of Tomorrow. He quite literally knows what's going to happen next.
Lex arranged William's meeting with Otis, which the Super Friends definitely considered, but it never dawned on them that Lex used Lena's tracking of the Lexosuit's to put a virus on the Tower's computer thus blocking the blood work results for Esme and allowing him to disable the security system that led to William's death and Esme's kidnapping.
All I can say is ugh. Lex truly is a good villain.
William stood no chance against Lex, but the Super squad knew that. Why didn't they consider an alternative in the instance that the Tower's protections failed?
Why didn't William have one of those buttons that summoned Supergirl like the Kent brothers do on Superman & Lois.
Superheroes deserve a day off (cue Lena's analysis: "what's the point of saving the world if you don't get to enjoy it?"), but maybe they should've held off until they put a stop to Lexly!
I would think that with Supergirl's supersonic hearing, she would be alerted to what was happening at the Tower even if she was having some fun.
Unfortunately, being a superhero means that you can never put your guard down.
I'm really bummed that Esme blindly trusted Nyxly instead of channeling her powers and making a scene.
I don't blame her since she's just a kid, but I wish they emphasized stranger danger! I feel like she would be able to sense people with bad intentions since she was so astute while in the group home.
I'm scared of what Nyxly and Lex will do to her in order to get what they want.
Would Nyxly really hurt a child?
I didn't think she was the biggest threat the Super Squad ever faced, but with an assist from Lex, she definitely is.
The one thing they have with Esme in their possession is leverage.
And you know the Super Squad would immediately give up all the Totem's they had in order to bring that little girl to safety.
Truthfully, why didn't anyone recognize the Love Totem when it appeared on Esme's neck. Since they know the Totem's energy reconstitutes, you would think they would've put two-and-two together.
I also wonder if it'll force Alex and Kelly to rethink their jobs. Their involvement in Tower business put Esme at risk when their one job is to protect her! I could see Alex walking away from this life and leaving the superhero-ing to Kara.
With such a cliffhanger, Kara's fight with Alex about how to raise Esme almost seems insignificant.
Alex's reaction was harsh as Kara meant well seeing as she had a little experience growing up with powers, but it was important that Alex emphasized that she doesn't want Esme to grow up feeling like "an other" and to hide part of her identity.
I love that the storyline is encouraging everyone to boldly live their truth and own it.
Supergirl's existence was dangerous back in the day, but now, despite some bumps in the road, the world has become more accepting of aliens with powers.
Esme doesn't have to hide to thrive! Plus, the sooner she learns how to get a handle on her powers, the better it'll be for her. She shouldn't have to surpress them if she can control them.
There was also a powerful moment between Lena and Andrea when the latter called for advice about leaking Lex's journals. The takedown of Lex and getting the story is important, but at what cost. It was the same question William posed when he confronted Andrea.
She eventually saw that the cost for getting those eyeballs onto CatCo was quite high.
And in his dying moments, William still managed to get her the exclusive, or, as he called it, the real story.
Andrea is never going to forgive herself for contributing to the death of her best reporter, however, I hope she learns from her mistake and gives CatCo the revamp it truly deserves.
Let's restore the magazine to its glory days under Cat Grant!
Let's have it stand for something rather than fall for nothing.
And finally, Brainy is being summoned back to the 31st century.
It never occurred to me that at some point, he'd have to return back home, but I guess it makes sense since he belongs to a different time. The consequences of not returning are too dire. Not only would it mess up the time-space continuum but it would cause the extinction of Coluans. Brainy can't be responsible for that.
It's a heartbreaking realization considering he's created a pretty wonderful life for himself here, including his relationship with Nia.
It's so easy to forget that these two are together as the series doesn't put that much emphasis on their romance, but they also come as a pair — Nia and Brainy.
It'll be weird to see them both go their separate ways; they've learned so much from each other.
However, I loved the poignant speech about being happy to feel the loss because that means that it all mattered.
They always say that nothing worth having comes easy, and that couldn't be more true in Brainy's instance.
What did you think of the penultimate episode of Supergirl?
How do you think everything will end?
And are you ready to say goodbye with a two-hour series finale? Let us know in the comments!
Supergirl Review – Love Totem and Romantic Proposal (6×17)
Love was in the air on Supergirl Season 6 Episode 17.
The only saving grace for the episode was Lex Luthor's return and Alex and Kelly's engagement!
Supergirl may have suggested that Nyxly is the biggest threat they've faced to date, but I just don't find that to be true. However, Nyxly with an assist from Lex and his ability to time travel? That's a different story.
Lex Luthor has never been a man who considered anyone else but himself, but his return to help Nyxyly is triggered by his love for her. Yes, Lex Luthor has puppy dog eyes for Nyxly. Or, as Otis put it, he's "smitten."
I couldn't help but laugh at all the times Lex found himself uttering "I love you" as the present-day version of Nyxly pushed him away.
Nyxly wasn't interested in Lex's help since she only saw him as an arrogant and manipulative man just like her father and brother, but Lex was determined to help her in any way he could in hopes of changing the future and saving her from her future demise.
Lex eventually confirms that while Nyxly gets the AllStone and her revenge, it destroys her.
Since he loves her, he decided to travel back in time to help her get it the right way.
It's honestly a different look for Lex, but it makes me slightly more invested in this Totem drama.
And that's even more true when the Love Totem is destroyed and Lex — who pulls Nyxly into the future in order to protect her from the Super Squad's humanity spell — reveals that it'll respawn in a new shell with the same energy.
In the final moments, we see the Totem show up as a sort of tattoo on Esme's back, which ups the stakes quite substantially.
Esme is the cutest and sweetest little girl. She's Alex and Kelly's pride and joy, so naturally, they'll do anything to protect her.
However, two villains such as Lex and Nyxyly won't think twice about destroying her.
It's gearing up for a really intense battle. From the looks of it, the only way to bring down Luthor and Nyxly is to destroy them first.
Will the series end with Lex Luthor's demise?
If the Super Squad can figure out why Lex's decision to forego grabbing the Love Totem was so irrational, they might get a leg up on them as well.
The good thing is that Lex isn't the only person with connections to the future. Brainy can also tap into the knowledge the Legion has, and this time, he'll be kept in line by his team.
I hope that all of this Nyxyly and Lex drama doesn't keep Alex and Kelly from planning their perfect wedding.
With just three episodes to go, Alex is getting everything she's ever wanted out of life, and it's really awesome to finally see it pan out after all these years.
We're going to a wedding!!
How sweet was it that Kelly and Alex both thought about proposing in the same way on the same day?
Their relationship is proof that there is something to fight for amongst all the chaos and darkness. They are the light.
I wasn't as invested in the whole Supergirl, J'onn, and Lena storyline, but I'm glad they all faced their fears and came out on top.
Supergirl and Lena, specifically, had a lot to work through when it came to Lex's return, but they pulled through for each other.
Lena is finally free from his grasp; she no longer cares about what he thinks of her, and he no longer has a stronghold over her.
Her character growth has really been exceptional these past few seasons. I'm glad she's fully on board with the Super Squad, and it's awesome to see her embracing her magic and giving it her all.
Science and magic can co-exist, it seems.
Andrea wanted William to get the scoop about Lex Luthor's return, but he didn't want to run the story without proof.
When William didn't pull through, Andrea decided to channel Arcata and sneak into the Luthor Mansion to get proof herself. Will she out his love for Nyxly to the world?
Meanwhile, William was meeting with Otis at the time, which honestly seems like a bad idea.
William continues to be included in the episodes, and he has one foot in with the Super Squad, but it's not entirely clear what the purpose of his character is.
He gave Alex a speech about embracing love before it's too late, but does that mean he's going to tell Kara that he's in love with her?
If he's not going to be her love interest, what's the point of keeping him so involved?
What did you think of the episode?
Supergirl Review – Hope for Tomorrow (6×15)
What happens when the world runs out of hope?
On Supergirl Season 6 Episode 15, Supergirl and the Super Friends aimed to stop Nyxly from getting her hands on the third totem — the Hope totem.
Since Supergirl is the symbol for hope, the gauntlet should've been a no-brainer for her, and yet, it took her way too long to figure out what needed to be done.
Eventually, it boiled down to stripping two countries of their missiles, which fell pretty flat as a storyline.
Nyxly knew that she didn't stand a chance at getting the Hope totem, so her plan was to gain leverage against Supergirl by kidnapping William Dey and forcing her to give them up.
It was also a pretty weak plan, but that's not all that surprising considering Nyxly is a pretty lame villain.
Her motivation is getting revenge for a personal matter, whereas Supergirl has dealt with the likes of Lex Luthor, who want world domination.
It doesn't even come close.
Supergirl was able to save William and preserve the totems at the same time. And her solution to put an end to Nyxly was to destroy the Hope totem by throwing it into the sun.
This way, Nxyly would never be able to complete the AllStone and manipulate reality.
What possible repercussions could the world face without hope? Could Supergirl potentially lose her powers if she is unable to inspire people?
While it wasn't a terrible plan, the Super Squad probably should've had one to fall back on.
Instead, the team has been less than super as of late. As Lena attempts to figure out her mother's grimoire, Brainy's calculations haven't delivered anything promising.
Supergirl was on her own with this one because the Super Squad wasn't being all that super.
In the final moments of the episode, Nyxly received a gift from a "secret admirer" that encouraged her not to give up hope.
Once she activated the watch, she was suited up in her own protective armor.
With talks of Nyxly teaming up with Lex Luthor, this could only be his doing.
If that's the case, this just got more interesting.
Lex is the one enemy Supergirl hasn't been able to thwart. And they always say, the enemy of my enemy is my friend.
With Nyxly's blatant disregard for humanity, a super-suit, and Lex Luthor whispering in her ear, there's no telling what she'll do next.
But at least it finally makes her a formidable foe. This is the kind of twist the final season has been missing.
I'll be honest that the search for the totems has been rather bland, much like William Dey's personality.
Why couldn't they make him a more interesting character?
I thought that he was supposed to be Supergirl's potential love interest, but the man has no flavor, so I don't even care to see that pan out.
The real treat of the episode was Esme — what a bundle of cuteness.
We finally got the see the moment where Alex Danvers' dreams come true and she becomes a mother!
Why couldn't the whole episode focus on this?
The icing on the cake was Esme figuring out that Kara was Supergirl literally seconds after meeting her. I know she mimics powers, but Lena, William, and the lot should be embarrassed that it took them so long.
They might not have superpowers, but they have eyes. Glasses and a ponytail do not make up a whole new person!
Alex definitely pushed Esme a little too much on her first day. When she kept prompting her to "breathe" and keep going, I was waiting for the fallout.
Alex has waited her whole life for this moment, so why couldn't she be a little more patient?
There was no need to overwhelm the poor girl right from the jump.
Meeting all these superheroes is a big deal in and of itself. Let Esme assimilate to her new life with a dreamy bedroom and access to a tower.
That wasn't even the biggest reason why Esme was thrown off. She was simply being cautious and suggested going back to the group home because abandonment is all she's ever known.
Thankfully, she has been adopted by two people who know more about alien powers than anyone else, who are also able to connect her with the experts. She's in good hands, and she'll never be alone again!
I also want a truth seeker as a pet. Can I pick one of those up at Petsmart?
There are only five episodes left until the series final. How do you think it all ends?
And will Supergirl and Lex Luthor face-off once again?
Sound off in the comments below with your hopes and wishes for the final few episodes.