The Boys season 2 premiered on Prime Video, Friday, September 4  with the first three episodes following-up on the insane cliffhanger from last season.
[SPOILER ALERT: Season 1 & 2 details henceforth]
As revealed in season 1, Becca, Billy Butcher's wife who was believed to be dead, is alive and has been raising the bastard son of Homelander at a secret remote location. After the events of the finale, Billy is framed for the murder of Madelyn Stilwell and must find a way to overcome the overwhelming influence of The Seven and Vought International.
Elsewhere, A-Train is hospitalized, Starlight is working as a mole in The Seven, The Deep is stuck in Sandusky, Ohio, and The Boys are in hiding because they're on everyone's most-wanted list.
Will they be able to pull through and pull something out of their butts this time around?
Well, if the first three episodes are any indication of where things are going this season, then strap in for a helluva ride.
EPISODE 1: "The Big Ride" (Rating: 8.5/10)
The much-anticipated appearance of Giancarlo Esposito (Breaking Bad, The Mandalorian) happens right off the bat as his character is revealed to be Stan Edgar, the big boss above Madelyn Stilwell, who ran Vought International behind-the-scenes and is now at the forefront.
Aside from Esposito's character reveal, a couple of blink-and-you'll miss it celebrity cameos happen in this episode with Seth Rogen appearing as a fictionalized version of himself talking about a new superhero movie franchise regarding the fallen Translucent, who was killed by Hughie Campbell in season 1.
There's also another Star Wars-related reference when Alden Ehrenreich(Solo: A Star Wars Story) is quickly mentioned in a conversation between Hughie and Starlight.
Then Chris Hansen appears as himself as a host of a television report show portraying a poorly re-enacted scene from last season's finale.
As for the episode itself, it's a wild ride filled with a couple of twists and turns that reminds viewers just how much the world of The Boys is painted in the gray area of the moral ambiguity of both its superheroes (who most are ironically the villains on the show) and the criminals aka "The Boys," who are the brutally violent vigilantes trying to fix everything.
The show's satire on the superhero mythos is still deeply entrenched within its world and has even become worse as the narrative is twisted by Vought International's PR and damage control.
Aside from the usually messed-up story arcs continuing from season 1, a couple of notable scenes cleverly played out to reference comic book characters as well as introduce new cast members.
One is a new hero named Eagle the Archer (Langston Kerman), who's an obvious parody of Green Arrow and Hawkeye, who bails a drunken Deep out of jail.
Another is Blindspot (Chris Mark), a Daredevil knock-off, who is killed by Homelander in a dark-humor scene (which is equally disturbing and somewhat hilarious in an off-beat way) by bashing his ears, which renders him useless.
Finally, Gecko (David Thompson), Starlight's former childhood friend, who has accelerated regenerative healing factor is introduced as an S & M worker for hire who lets people mutilate him for money as a side hustle.
Stormfront Joins The Seven
The episode also introduces the newest member of The Seven, Stormfront (Aya Cash) who first shows up by going on an Instagram Live feed while crashing a commercial shooting with Homelander and Maeve.
Her character is quite endearing, and refreshing at first, as her sarcasm and bluntness don't conform with the PR and media pandering the other members of The Seven adhere to.
However, she soon takes a dark turn toward the end of episode 3 where she shows violently sinister tendencies.
Other Important Details:
CIA Deputy Director Susan Raynor is killed when she pieces together the mysterious appearance of a Super Terrorist with Vought International and it's Compound V.
Stan Edgar lectures Homelander about the real history of Frederick Vought, the founder of Vought International, who's revealed to be a Nazi geneticist responsible for inventing Compound V, which is implied to have been tested on the Holocaust victims.
Hughie Campbell references multiple high fantasy coming-of-age movies as he compares himself to John Conner, Harry Potter, and Katniss Everdeen (who Frenchie is apparently a fan of).
Soldier Boy, a new character who is reported to be played by Supernatural actor Jensen Ackles, is mentioned by Stan Edgar.
EPISODE 2: "Proper Preparation and Planning" (Rating: 9.5/10)
After Billy Butcher returns in episode 1, he immediately puts The Boys to work on his latest diabolical plan. This time, however, he tries to keep his motives hidden since his main agenda is to reunite with his wife, Becca.
For guest appearances, Patton Oswalt (Agents of SHIELD) voices the Deep's gills during a hallucinogenic tea-induced trip that eventually leads to Oswalt and the Deep singing a hilariously sad rendition of "You Are So Beautiful."
Also, the Deep is apparently a huge fan of the Goo Goo Dolls as he plays the song "Iris" in the background when he is locked in a room.
Kimiko's brother Kenji Miyashiro (Abraham Lim) is introduced in this episode and is shown to possess powerful telekinetic abilities. He is, however, brainwashed by the terrorist group Shining Light Liberation Army, which makes him misguided and dangerous.
This is justified to an extent though because he's seeking revenge for an unnamed superhero's attack (presumably Homelander) on his and Kimiko's home village.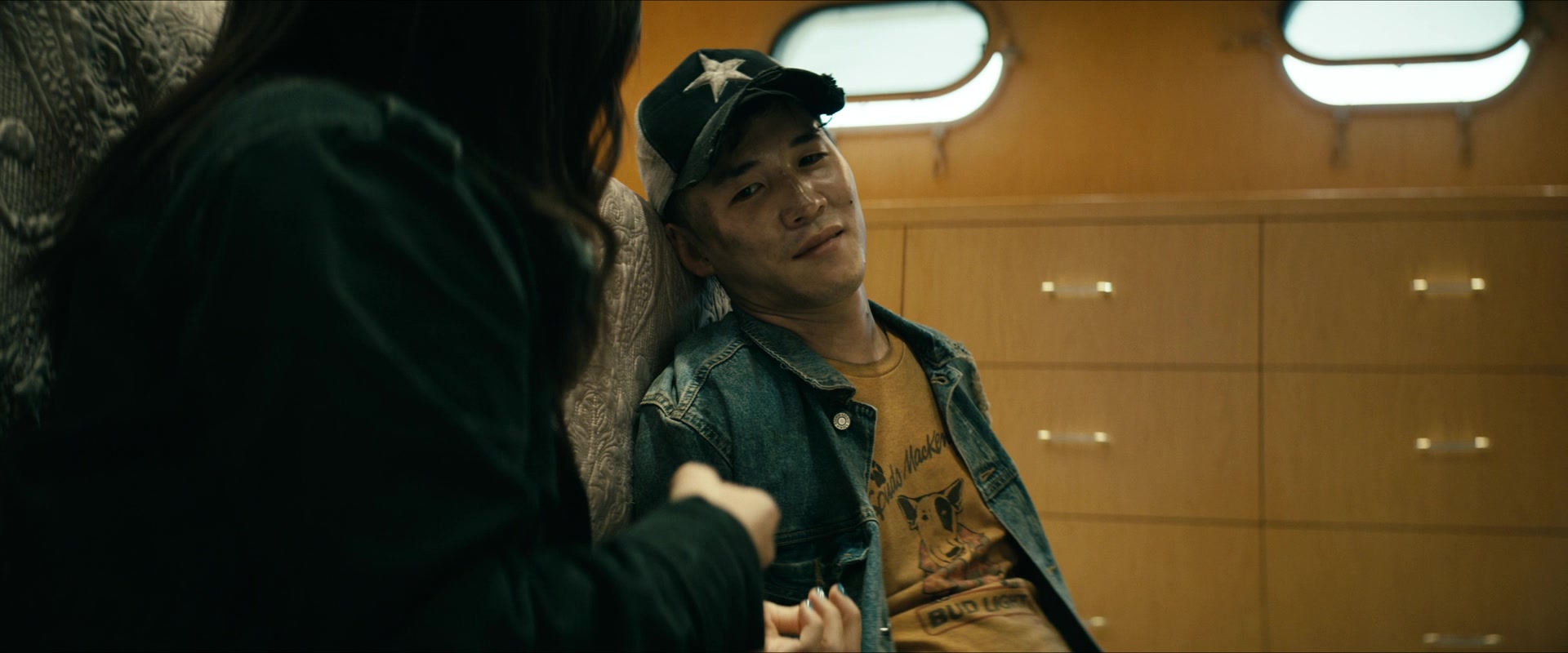 It's also revealed that he and Kimiko communicate through a unique sign language that only they can understand as Frenchie tries to coax him into teaching it.
In the end, Kimiko is forced to put his own brother in a sleeper hold as he threatened to put himself and the team in danger as he's being targetted by both the CIA and The Seven as a "Super Terrorist" whose been smuggled into the country illegally.
Other Important Details:
A-Train wakes up from his coma and threatens to expose Starlight but she learns to blackmail him back for killing Popclaw in season 1.
Stormfront, during her press tour with Maeve and Starlight, delivers this great comedic line:

"let's finish d***-tickling these half-wits so we can finally do our real jobs"
She also goes on a long rant about Pippi Longstocking, her favorite superhero.

Becca goes to a mysterious gated facility to speak with the mysterious Dr. Park about protecting her and her son, Ryan, from Homelander — her plea is ignored.
Maeve confides to Elena about Homelander's secret violent side.
Gecko manages to get a sample of Compound V to Starlight.
Homelander gives his son a smartphone so they can keep in touch but Ryan is hesitant to bond with his estranged father.
EPISODE 3: "Over the Hill with the Swords of a Thousand Men" (Rating: 9/10)
The episode begins with the exposure of Compound V to the general public, thanks to the efforts of Starlight and Hughie. However, Vought International manages to deny all ties with the drug and claims Madelyn Stilwell was responsible for its creation and dissemination.
The episode then revolves around Kenji, who was subdued by The Boys during episode 2 and is about to be surrendered to the CIA for protection. Kenji doesn't trust the word of anyone on the team, however, including his own sister who is trying to look out for his safety. He tries to escape and almost kills the team but accidentally destroys a police helicopter instead.
This, of course, puts them on The Seven's radar, and the sinister superheroes go after them.
Unfortunately, Kenji's reluctance to cooperate would lead to his demise as The Seven catches up to his and The Boys' location and a violent encounter with Stormfront happens where the supposed superhero maliciously murders Kenji and calls him by a racist slur.
Stormfront, beforehand, was also shown to kill innocent African-American bystanders, which strongly suggests that she has racist tendencies that belie her generally relaxed attitude. This characterization, however, stays true to her comic book counterpart who is a Neo-Nazi.
These scenes are definitely not for the faint of heart or those who are easily offended but it works as brilliant satire for the show.
To add insult to injury, Stormfront then spins the story in front of the media by saying Kenji and Kimiko were responsible for the deaths of the innocent bystander. Her actions, however, catch the attention of Homelander who sees her as a threat to the status quo he has maintained.
Stan Edgar then follows-up with a press conference saying that the Vought International family sends their "thoughts and prayers" to the victims of the "terrorist attack" further cementing their image management and disassociation with Compound V.
As for clever references, the show once again mentions a few off-hand including a nod to the movie Batman v. Superman: Dawn of Justice, which is parodied in a movie pitch about The Seven entitled Dawn of the Seven, which is fittingly accented by a Hans Zimmer score.
Lin Manuel Miranda (Hamilton) is also mentioned as the potential voice actor for Translucent and Michael Bay's Transformers is referenced.
Other Important Details:
Billy Butcher kills The Deep's whale, Lucy, by ramming a boat through it, exposing its guts in all its bloody glory. It's a particularly shocking scene that's definitely not fit to be seen by animal lovers. Also, Black Noir is apparently the only member of The Seven with a soft spot as he's the only one visibly affected by the dead animal.
Starlight is almost forced to kill Hughie as Homelander threatens to kill them both if she does not do so. They're only saved by Kenji, who is released by Billy to momentarily disable Homelander.
Homelander pushes his son Ryan off a roof to try and force him to use his powers. He faints upon falling but soon recovers after Becca wakes him up. However, a frustrated Homelander does manage to coax his son's powers out of him by getting physical with Becca, which prompts Ryan to become angry as he pushes Homelander to the ground.
The end scene shows The Boys watching the broadcast covering the events that transpired during their latest encounter with The Seven, and each of them appears to be once again united in seeking vengeance.
The Boys is exclusive on Prime Video with new episodes to be released for streaming on Fridays.
Follow CRAVEYOUTV on socials
The Boys Review – Lamplighter's Debut Answers Burning Questions (2 x 06)
In The Boys season 2 episode 6, "The Bloody Doors Off," Lamplighter (Shawn Ashmore) makes his first full appearance where he sheds some light on the mysterious Sage Grove Center, his connection with Stormfront, and the tragic history he shares with Frenchie.
As usual, there's a lot of gratuitously bloody violence involved in this episode as well as some shocking scenes (one of which involves someone getting choked by an elongated phallus) and game-changing revelations about Vought International.
The main focus of the episode revolves around the Sage Grove Center which is being used by Vought as a testing center for stabilizing Compound V with the goal of creating an army of Supes by injecting them into adults instead of infants.
The Boys Visit Mysterious Loony Bin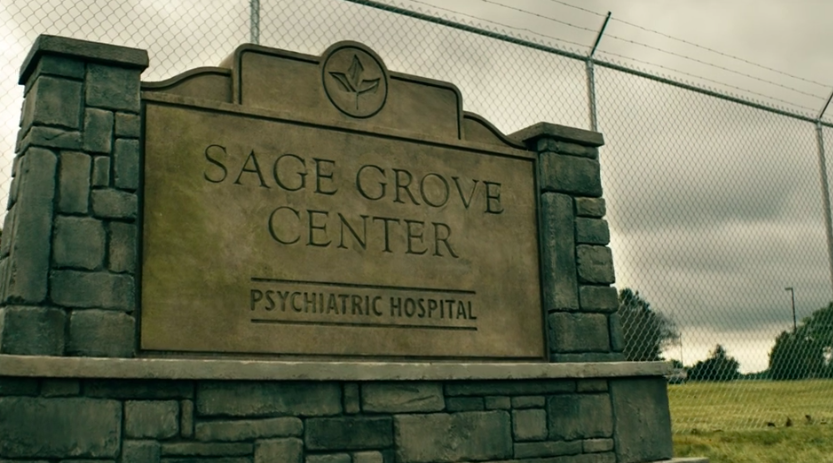 As it turns out, the hospital is run by Stormfront on behalf of Vought where she supervises Lamplighter, who is ordered to burn test subjects when they're no longer needed.
This is a startling revelation, along with the fact that Stormfront admits to Homelander that she was born on 1919 in Berlin, Germany during the Nazi regime. During which she fell in love and married Frederick Vought and learned everything he knew.
She then became the first successful test subject for Compound V – essentially making her the original Supe, which explains why she is so powerful and able to manipulate her way around Vought so easily.
Moreover, her Nazism has extended throughout her time behind the scenes, and sees Homelander as "everything [she and Frederick Vought] dreamed of." Implying that the goal of Compound V coincides with Nazi values – Yikes!
Fortunately for Billy and The Boys, Lamplighter is more amiable than they expected and is willing to atone for his sins and work with them.
Lamplighter and Frenchie's Traumatic History
After the patients of Sage Grove Center accidentally break out, Lamplighter, MM, Frenchie and Kimiko find themselves trapped in the hospital with a bunch of unstable and dangerous Supes. One of which is a patient named Cindy who shows considerably dangerous psychokinetic powers – she is shown at the end of the episode hitchhiking and could be a factor later in the season.
On a more humorous note, MM has an unpleasant encounter with a Supe patient who has the unseemly power to control his elongated elastic phallus, which he wraps around MM while trying to choke him out. (So yeah, this show is basically pure insanity at this point.)
The main takeaway from their time at the hospital, however, is the confrontation between Lamplighter and Frenchie who are finally able to discuss face-to-face a traumatic event from their shared past that has haunted both of them for years.
During Lamplighter's time with The Seven, he is blackmailed by Colonel Mallory and The Boys to be their mole at Vought Tower. Their association ends in tragedy, however, when Lamplighter attempts to assassinate Mallory in her sleep to try and get out of their arrangement but instead mistakenly burns her innocent grandchildren instead.
To make things worse, Mallory tasked Frenchie to track Lamplighter on the night of this event but he is sidetracked into rescuing his best friend from overdosing and was unable to prevent Lamplighter from committing the horrible act.
So essentially, both Frenchie and Lamplighter blame themselves for the deaths of the children.
Other Key Events In This Episode
Starlight removes the chip implanted by Vought on her with the help of Frenchie, and she has a heartfelt hug with Kimiko.
The Deep invites A-Train to join the Church of the Collective.
Elena discovers a video (dropped off by Deep) of Maeve and Homelander abandoning the falling airplane from season 1, which Maeve plans to use as blackmail against Homelander.
Starlight accidentally kills someone while trying to commander his vehicle when she and Billy needed to take Hughie to the hospital after he sustained injuries caused by one of the escaped Supes from the Sage Grove Center.
Frenchie is a huge fan of The Golden Girls and considers himself as a Betty White type. And, of course, the episode ends with The Golden Girls theme song.
Episode Rating: 9.5/10
The Boys new season 2 episodes stream on Fridays on Amazon Prime Video.
Big Brother All-Stars Review: The Seventh Eviction (22×22)
Misreads and miscommunication continue to plague the house, and it all culminates in tonight's latest eviction, where either Da'Vonne or Kevin will be shown the door, and join Ian in the jury house.
At the Veto meeting, Tyler decided not to use the power, leaving Memphis' nominees the same. Da'Vonne figured that this would happen, but felt very optimistic that Dani and Nicole could work with her to gather the four votes needed to evict Kevin. The frequent thing that caused Da'Vonne stress was confirming whether or not Nicole voted to evict Tyler or Ian in the previous week. Nicole lies to her face saying she voted to evict Tyler (she didn't), but said quietly that she will tell Day the truth, but has to find the right moment to do so.
Head of Household Memphis decides to shift his focus onto the next phase of the game, and created two sub-alliances within the Committee. He lets Enzo know that he is going to form two final 3 deals, but have Enzo in both, so that his final 2 deal is with Enzo. That way if the Committee crumbles, he has people to back him up. Enzo takes this deal, thinking that he can beat Memphis in the final 2 should they get that far, and decides to work with Memphis. The first group has Memphis, Enzo, and Cody, and the other has Memphis, Enzo, and Christmas. Memphis calls both alliances "The Wise Guys." All I have to say is that even though Memphis should not win this game, this is pretty smart. He has a feeling that the Committee is falling apart, so finding smaller groups to take to the end could help him. I hope it all falls in his face, because that jerk (putting it lightly) needs to go now.
Dani believes that keeping Da'Vonne is what's best for her game, so she starts going around trying to get the votes. Christmas sees right through the campaign, and believes that Dani, Nicole, and Day are working together to destroy the Committee from the inside. She then goes to David and lets him know that she knows that David voted out Tyler, and that Nicole is lying to Day, so that Day can target him, and the only way to stop it is to send her out. David is happy that someone finally agrees with him, since his vote was seen as a lie throughout the entire week. Now David wants to work with Christmas which is dumb, because Christmas is a horrible player, and she'll vote him out without losing any sleep.
Before the vote, Da'Vonne gave a brilliant speech about how no Black women has ever won this game, except for Tamar Braxton, who won the celebrity version of Big Brother a few years back. She declared that she wants to continue to fight to be the first African-American woman to win the show and credits previous HouseGuests Cassandra (season 1), and Danielle Reyes (season 2), as some of the greatest influences to her, and why she loves the game she's played three times. Kevin had to keep his speech short for time, but had a similar speech, saying that companies and corporations need to do more than a Zoom representation and diversity training, and start practicing what they preach. Both speeches were incredible, and I'm glad that these two took the opportunity of this platform to spark conversations in a world that is much bigger than the house.
Powerful speeches aside, Da'Vonne was evicted from the house by a 5-2 vote. Dani and Nicole were the two votes for Kevin. After Nicole almost tore Day's earring out while giving her a hug goodbye, she put on her mask and joined Julie outside. When Julie asked how she was feeling, Day said that she was relieved because she was sick of those people. My reaction to that: me too, Day. Me too. When Julie showed the goodbye messages, Nicole revealed that she is a part of a big alliance, and that she voted to evict Ian to protect the alliance. In that moment, Da'Vonne lost all respect for Nicole, saying that if she had just told the truth from the get-go so she didn't have to attack David, she would've been okay with the decision. She now heads off to join Ian in the jury house, where they will wait the next evictee.
Before the episode ended, Julie revealed not one, but two large twists coming for the week. As teased, a BB legend is moving in next door, and that legend was revealed to be Dr. Will Kirby, the winner of season 2, and one of the first villains to play the game. He said he's living next door, and will be tempting the HouseGuests with power and prizes, and it'll be up to them to decide what they want. I'm very excited for this, because Dr. Will is a great player, and will hopefully bring some drama and tear up the house.
Julie then revealed a twist that has never happened before. A week from today, the first ever TRIPLE eviction will occur in a special 2-hour episode. That's right, 3 people will be sent out the door next week, which will cause a lot of stress through the house. I can't WAIT for this. Double evictions happen every year, but a triple is a first. I hope this will be a time for someone from the Committee (cough, cough, MEMPHIS) to go home.
My New Winner Pick: 
Because I changed my winner pick to Da'Vonne, I now have to pick a new prediction for the winner of BB22. With so few people I genuinely want to root for, the pickings are slim. However, my pick is going to lie with Enzo. He has great relationships with everyone, and joined the Wise Guys with Memphis. He also has won competitions, and no one has come for him in any capacity. I think he has a good place in the house, and I think he could take it to the end.
The 100 Review- Only One More To Go (7×15)
The penultimate episode of a series will tell you everything you need to know about the finale. Will there be enough time to wrap everything up? Are characters headed towards endings that make sense for them? Is the message the show is trying to leave us clear? Based on this week's episode of The 100, next week's series finale will likely not meet any of those criteria.
An hour that should've been spent on wrapping up relationships arcs and setting up the last big obstacle our characters have to face included a lot of filler moments. Over the years The 100 has introduced way too many new characters that they don't know what to do with. Any effective character development ended after season four, and we're now left with a plot that's too ambitious that we have no emotional connection to.
This Could've Been Avoided
And unfortunately, these final episodes are tainted by the loss of male lead Bellamy Blake. It's not lost on the audience that every other character is getting a death scene surrounded by the people they love and a traveler's blessing. It leaves a bad taste in your mouth. It's hard not to imagine how Bellamy would've been able to save Madi from her fate. The only reason he wasn't in that room with Cadogan and Levitt is because Clarke wasn't able to trust him. It would've been nice if she could've at least tried to understand where he was coming from. She wouldn't be completely alone if she did.
It's incredibly frustrating to see Clarke continuously push the blame for Bellamy's death on anyone but herself. His faith didn't kill him, she did. His death is not comparable to anyone else she's lost. This wasn't a Finn or an Abby situation. He was still himself and she had many other choices. It doesn't make narrative sense to show us Bellamy crying and begging Clarke to trust him and telling her that all he wants to do is protect everyone only for all of his friends to agree that he was too far gone to be saved. If they wanted to write a brainwashed Bellamy, they should've done it. But instead, Clarke seems heartless and out of character. It's a shame that Bellamy was only worth anything to the people he loved when he agreed with them.
Octavia only wants to honor the memory of the brother that would give up anything for her. She won't acknowledge the man who developed a sense of agency and found something that brought him comfort and peace. Even in death, he's still mistreated.
Under The Rubble
The only good parts of the episode were involving Emori. I'm really hoping she pulls through. She's the hidden gem of The 100, and it would be a shame for her to not get a happy ending.
Murphy and Emori are easy to root for. They're a great match. It's been nice seeing Murphy care for someone other than himself. His desperation to find her underneath the rubble was the most in-character thing we've seen this season. The conversation they shared while Jackson was cauterizing her wound was adorable.
I especially liked the part where Emori was describing how happy she was in Sanctum and how she finally felt like she mattered, only for Murphy to intercept saying that she always mattered to him. Who would've thought John Murphy would end up being apart of the only good couple left?
Raven and Emori's friendship was a bit more developed than the rest of the relationships built on Skyring, so their moments together also felt meaningful. Everyone's become so self-sacrificial lately but hopefully Raven continues to be stubborn and Emori & co. travel to Sanctum instead of Bardo.
What's The Point?
The entire final sequence was sickening to watch. It's disturbingly written, and the way it's shot makes your skin crawl. The 100 brands itself as a series that pushes boundaries and isn't afraid to face the dark sides of humanity. But there comes a point where enough is enough. The show's become another egregious example of what happens when you become addicted to making your characters suffer and just end up creating torture porn. What's the message you're trying to give your audience? That no matter what you do, you can never be happy? That there will always be worse things ahead?
Isolating your protagonist from everyone she's ever loved isn't bold storytelling, it's just bad. It's exhausting to watch. And to show a child left behind in that kind of state? There's no shock value or benefit to going to such a dark place. It just upsets your audience without adding anything to the narrative.
There's not much else to say about it.
Stray Thoughts:
Clarke and Gaia's scenes felt hollow. Their relationship isn't developed enough for any of their moments to have meaning. Same can be said for Octavia and Levitt.
On the other hand, Gaia's moments with Indra felt well-earned. They've fought over faith for a long time, and they've come a long way.
Should we be expecting Clarke to go full Daenerys in the finale? Without Madi, she apparently has nothing left to fight for.
Jordan always feels out of place. They never really figured out what to do with him.
I pray I never hear the words "go float yourself" again.
Clarke humming the same song she hummed to Atom in 1×03 when she mercy killed him would've been really powerful in any other instance.
What did you think of the episode? Let us know in the comments below!