That was heavy.
Jack Pearson always told everyone his brother died in the war. When it was revealed that Nicky Pearson was actually alive, fans began wondering why Jack lied.
But here's the thing — Jack didn't lie. Nicky was dead to Jack… figuratively speaking.
In order for family man Jack to turn his back on his own blood, we guessed that something major had to have happened in Vietnam.
We didn't find out what transpired between the brothers, or why Jack disowned his brother and ignored all the cards he'd sent until the Big Three took the six-hour road trip to Bradford.
Kevin, Kate and Randall successfully tracked down Nicky, and were surprised to see the 70-year-old still lived in the trailer, which Kevin surmised was the equivalent of living in a "tin can."
Nicky didn't seem as surprised to meet the trio, but as we saw in flashbacks, Jack told Nicky about his family when he himself took that same road trip out to see his brother one final time.
As they began to question their uncle trying to find out why their father would have lied to them, we were finally clued into what transpired in Vietnam that lead Jack to make the decisions he did.
Remember the boat explosion that we assumed took Nicky's life? Well, Nicky caused the boat explosion on accident when he was setting off grenades to "fish" with a local Vietnamese boy.
After a bit of a tussle, the grenade fell into the boat and because of a language barrier, the boy didn't know to jump off the boat. He died, and Nicky's world came crashing down.
It's unlike Jack to turn his back on family, but in this situation, it's understandable as he assumed Nicky was so high, he was a lost cause.
There's only so much a person can take and try to do for a loved one before it becomes unbearable. Jack tried to help, but at the end of the day, Nicky didn't want to help himself.
The episode unraveled at a slower pace than usual, but it was this slow pace that allowed us to feel every inch of emotion, regret, heartache, and pain that had been tucked away and carried by two brothers.
They were both haunted by the past, but unlike Nicky, Jack found a way to move forward.
Seeing present-day Nicky find out that his brother died in 1998 really broke my heart. Superman wasn't invincible.
Finding out about the death really took a toll on Nicky because he never got the chance to tell his brother what really happened in Vietnam. He's been living with the regret of taking a life and upsetting his brother his whole life.
The ending, though upsetting, wasn't the in the slightest surprising considering how adamant Nicky was about having the Big Three leave after finding out the cause of Jack's death.
It was hard watching Nicky, a man who let his vices control his life, who sat there and chain smoked, live out his days while a noble man like Jack perished in a fire.
I love when the writers somehow always connect the past to the present, and in this case, Jack's advice to Kevin right before he left for his "work trip" resonated at this very moment.
Jack encouraged Kevin not to repeat his father's mistakes, so when he was met with the choice of heading home or going back to Bradford, he chose to be there for his uncle.
That moment when he turned left instead of right sent shivers down my spine.
And it's a good thing because if it wasn't for the Big Three, Nicky probably would have ended his life living in that guilt and loneliness.
Now, he's getting a second chance to meet the light that filled Jack Pearson's life.
Miguel summed it up perfectly — Jack compartmentalized by pushing aside all the terrible things he'd encountered so that the darkness wouldn't snuff out the light.
The only infuriating thing about this episode is that Rebecca somehow thinks less of Jack now that the truth came out.
She's punishing herself for not inquiring more about his past and wondering why Jack lied, as if this one lie, although major, erases all the good times they had.
Despite everything, Jack was still the best husband and the best father. He wasn't perfect, and that's something the director and the writers have stressed over and over again.
We, the audience, put Jack up on a pedestal; I get it, he's pretty fricking great, but he's still human. He was flawed, he was complicated, and he was in denial.
But most importantly, he thought he was doing the best thing for his family.
Was snubbing his brother the right thing to do? At the time, he probably thought it was.
What did you think? Is Nicky the next William? Will the find a place for him in the Pearson family? Will Rebecca get the answers about her husband she's desperately seeking?
Nicky is the only one who can tell Rebecca exactly what her husband witness during the war. She's ready for the truth, even if Jack isn't around to tell it to her.
Let us know how you felt about this installment of This Is Us in the comments below!
Follow CRAVEYOUTV on socials
'This Is Us' Season 5 Moves Up Premiere Date – Find Out When You Can Reunite with the Pearsons!
The wait for new episodes of This Is Us is almost over.
The show's fifth season will premiere on Tuesday, October 27, a few weeks ahead of its previously announced November 10 premiere.
NBC made the announcement during a commercial that ran during the season finale of America's Got Talent on Wednesday.
The show's official social media accounts also revealed the good news writing: "We just couldn't wait any longer, but we have a feeling you won't mind."
The reunion with the Pearsons will be a two-hour event, which will hopefully answer some burning questions left behind by season 4 like who Madison's doctor is and why Nicky was by Rebecca's bedside instead of Miguel.
Oh, Baby! 'This Is Us' Actress Mandy Moore Pregnant With First Child
The series has about a month to turn over new episodes as TVLine notes that the series is set to start production this week following a mandatory hiatus brought on by the COVID-19 pandemic.
Like many shows including FOX's The Resident, the season isn't shying away from reality but will instead tackle the pandemic "head-on," series creator Dan Fogelman revealed on Twitter.
Some vague #ThisIsUs answers (sorry)

– Not sure yet on production start.
– Not sure when new eps will air.
– Yes on Covid. We've decided to attack things head on. Very proud of @ThisIsUsWriters
– Same planned ending. Same route to get there.

Hope that's (somewhat) useful? https://t.co/gx0YJQxq5f

— Dan Fogelman (@Dan_Fogelman) August 17, 2020
It's unclear how the public health crisis will play into the show's narrative or how it'll affect the tight-knit Pearson clan. Maybe that's why Randall and Kevin haven't seen each other for years? Yes, we're trying to pretend that big explosive fight in the This Is Us Season 4 finale never happened!
Turning it over to you, Cravers. Are you excited for the return of This Is Us?
Oh, Baby! 'This Is Us' Actress Mandy Moore Pregnant With First Child
Mandy Moore has plenty of experience being a mom on This Is Us, but now she'll be able to put those skills to the test in real life.
The actress, who plays Rebecca Pearson on the hit NBC series, announced that she is pregnant and expecting her first child with Taylor Goldsmith.
Not only that but the 36-year-old revealed that the couple is expecting a baby boy!
"Baby Boy Goldsmith coming early 2021," she captioned an Instagram slideshow of Goldsmith cradling her adorable bump.
https://www.instagram.com/p/CFh5kwLg8ja/
The couple tied the knot in November 2018.
Congrats!
13 Tear-Jerker Shows To Watch While You Wait For This Is Us Season 5
There is no show like This Is Us on television; it's a wholesome family show that takes you on an emotional rollercoaster. You'll laugh, you'll cry, and you'll be angry all before the hour is up.
However, there are many shows that come close to giving you those same fuzzy feelings and will have you falling in love with the cast as quickly as you fell in love with Pearsons.
5 Possible Theories About Who Madison's Doctor and His Daughter Sadie Could Be on 'This Is Us'
While we're waiting for This Is Us Season 5 to boot back up (and it'll be awhile due to the coronavirus postponing productions), you can binge-watch these shows instead.
They'll help fill the void and guarantee an ugly-cry or two. Sometimes, a good cry is just necessary!
1. Parenthood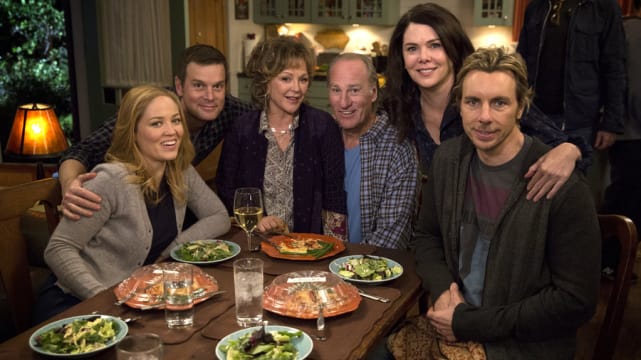 2. Chasing Life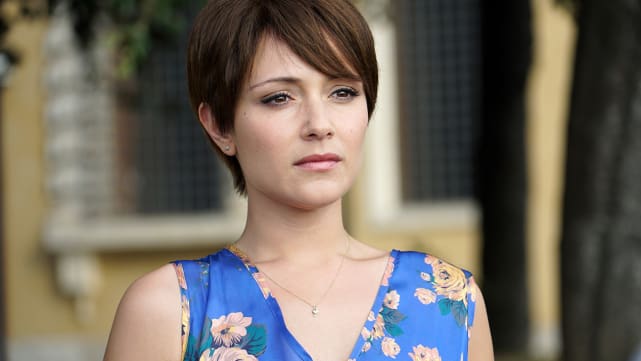 3. One Tree Hill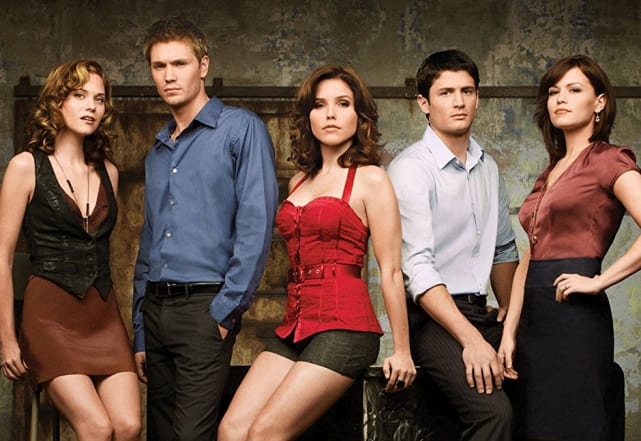 4. Gilmore Girls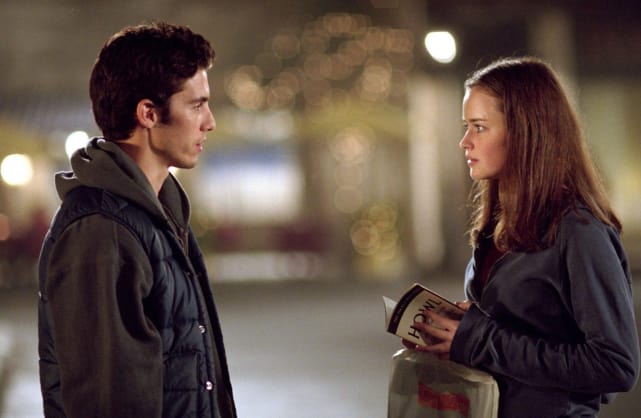 5. Friday Night Lights
6. The Fosters