It's election night on This Is Us!
Unlike the Pearson clan, we weren't necessarily waiting around to see if Randall Pearson would win the election. With so much focus — both the series' and his families — being given towards the race, it was almost a given that he would win.
Beth wasn't doubting him, and he wasn't hustling harder than ever just to have his efforts be for naught.
Fans grew concerned about the state of Beth and Randall's relationship after she told him to drop the race because "the numbers weren't there," combined with a glimpse into the future that didn't seem too rosy for TV's favorite couple.
I said it then and I'll repeat it now, Beth was acting a little bit unreasonable. It gave me a slight satisfaction to find out that come election time, Randall was only trailing by four points and did the unthinkable: beat the odds. He's a man of the people, for the people. What's not to like about him?
Beth eventually came around and apologized for not having his back, but only after Randall made the first step on New Year's Eve and temporarily sidelined his campaign.
This Is Us has perfected every flashback to tie in perfectly to the present storyline thus keeping Jack's memory alive.
The Big Three are all going through major life changes, but they're always brought back to their father and wondering how he would have reacted to what was going on.
The beauty of it is that Jack has already reacted to it. Sitting in DC, he told Randall he was going to be a great man who would hopefully have a wife he could count on and a beautiful family. As he struggled to find the balance, he already had all the tools to make him that good, and that great man, his father saw in him way back when.
Randall may be the "adopted" son, but he's most like his father. His pride and joy don't come from his career-success', although they are an added bonus, they come from his wife and children just like Jack's did.
Without Beth, Annie, Tess and Deja there, winning wouldn't mean anything.
Kevin returned from Vietnam with mindnumbing news that hopefully, we've all had time to process: Nicky Pearson is alive.
Or, at least, he was alive when he left the war.
His first course of action was to dig up any information on his uncle, which required Zoe to reconnect with a scorner ex-Congressman.
Beth warned us that Zoe breaks hearts, but breaking up with a man by email? That was and still is cold-hearted to the core.
The congressman came through with the files, but they barely revealed much of anything, and on top of that, Kevin couldn't shake the idea that Zoe was going to break his heart by not being serious about moving in with him.
Words were exchanged that I'm sure were regretted the moment they were spoken, but I can't blame Kevin for being protective of his heart. He's put himself out there, but he's also had his fair share of heartbreak and people not taking him seriously.
At first, it seemed like Zoe was just afraid of commitment, but when she finally told Kevin that her past — her father's sexual abuse — took away her peace of mind and made her protective over her space, her hesitancy to jump into something serious was understandable.
There's something about Zoe that brings out the best in Kevin, and in turn, he pushes her to break out of her shell a bit. They are good for each other, so I'm glad she took back the John Stamos. This is Kevin's shot at happiness — don't take that away from him, writers.
As they were unpacking Zoe's boxes, they found a postcard from "C.K" which stood for Clark Kent, Nicky's alter-ego. All signs point to Jack knowing that his brother was alive so why did he hide it from his family? I could see Nicky wanting to just get away from his parents after surviving a war, but his own brother? It seems as if Jack's perfectionistic nature took a toll on Nicky. He couldn't live up to Jack and constantly felt as though he was a disappointment.
Lastly, we have Kate who messed up royally when she sold Toby's 1977 Star Wars collection to some dude in college for $10. It really stung when he told her the "toys" were "priceless." This is why you never mess with a man's man-cave. Honestly, Toby was super chill about it, all things considered.
Kate's efforts were noticed but no amount of eBay bidding could make up for the sentimental value. When she couldn't stop sobbing at the end, I couldn't blame her; she's constantly making mistakes while she has this really great guy who found a picture of the stadium her father built her when she was a little girl and had someone make her a replica.
Toby is a gem. And he's going to be such a wonderful father.
And so, we've arrived at election night which kickstarts a brand new chapter for the Pearson's. Don't worry, Jack will still go along for the ride in spirit.
What were your thoughts?
Will Randall's marriage crumble under the pressures of being a government official? When is Kate set to give birth? Will Zoe and Kevin find their groove?
And how will the family react to finding out that Nicky is actually alive? Did Rebecca know?
Share your thoughts and feelings in the comments below and we'll see you next week for more This Is Us!
Follow CRAVEYOUTV on socials
'This Is Us' Season 5 Moves Up Premiere Date – Find Out When You Can Reunite with the Pearsons!
The wait for new episodes of This Is Us is almost over.
The show's fifth season will premiere on Tuesday, October 27, a few weeks ahead of its previously announced November 10 premiere.
NBC made the announcement during a commercial that ran during the season finale of America's Got Talent on Wednesday.
The show's official social media accounts also revealed the good news writing: "We just couldn't wait any longer, but we have a feeling you won't mind."
The reunion with the Pearsons will be a two-hour event, which will hopefully answer some burning questions left behind by season 4 like who Madison's doctor is and why Nicky was by Rebecca's bedside instead of Miguel.
Oh, Baby! 'This Is Us' Actress Mandy Moore Pregnant With First Child
The series has about a month to turn over new episodes as TVLine notes that the series is set to start production this week following a mandatory hiatus brought on by the COVID-19 pandemic.
Like many shows including FOX's The Resident, the season isn't shying away from reality but will instead tackle the pandemic "head-on," series creator Dan Fogelman revealed on Twitter.
Some vague #ThisIsUs answers (sorry)

– Not sure yet on production start.
– Not sure when new eps will air.
– Yes on Covid. We've decided to attack things head on. Very proud of @ThisIsUsWriters
– Same planned ending. Same route to get there.

Hope that's (somewhat) useful? https://t.co/gx0YJQxq5f

— Dan Fogelman (@Dan_Fogelman) August 17, 2020
It's unclear how the public health crisis will play into the show's narrative or how it'll affect the tight-knit Pearson clan. Maybe that's why Randall and Kevin haven't seen each other for years? Yes, we're trying to pretend that big explosive fight in the This Is Us Season 4 finale never happened!
Turning it over to you, Cravers. Are you excited for the return of This Is Us?
Oh, Baby! 'This Is Us' Actress Mandy Moore Pregnant With First Child
Mandy Moore has plenty of experience being a mom on This Is Us, but now she'll be able to put those skills to the test in real life.
The actress, who plays Rebecca Pearson on the hit NBC series, announced that she is pregnant and expecting her first child with Taylor Goldsmith.
Not only that but the 36-year-old revealed that the couple is expecting a baby boy!
"Baby Boy Goldsmith coming early 2021," she captioned an Instagram slideshow of Goldsmith cradling her adorable bump.
The couple tied the knot in November 2018.
Congrats!
13 Tear-Jerker Shows To Watch While You Wait For This Is Us Season 5
There is no show like This Is Us on television; it's a wholesome family show that takes you on an emotional rollercoaster. You'll laugh, you'll cry, and you'll be angry all before the hour is up.
However, there are many shows that come close to giving you those same fuzzy feelings and will have you falling in love with the cast as quickly as you fell in love with Pearsons.
5 Possible Theories About Who Madison's Doctor and His Daughter Sadie Could Be on 'This Is Us'
While we're waiting for This Is Us Season 5 to boot back up (and it'll be awhile due to the coronavirus postponing productions), you can binge-watch these shows instead.
They'll help fill the void and guarantee an ugly-cry or two. Sometimes, a good cry is just necessary!
1. Parenthood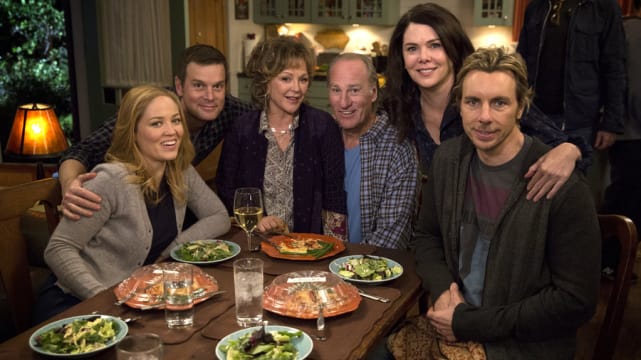 2. Chasing Life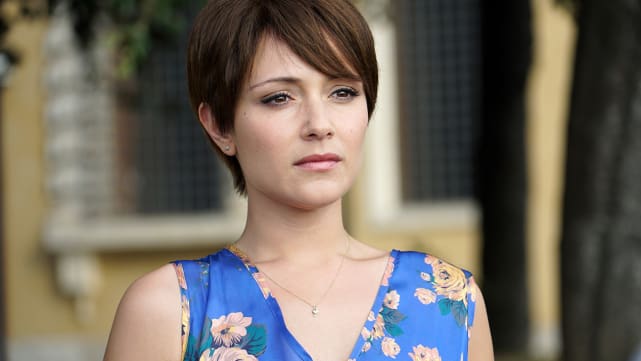 3. One Tree Hill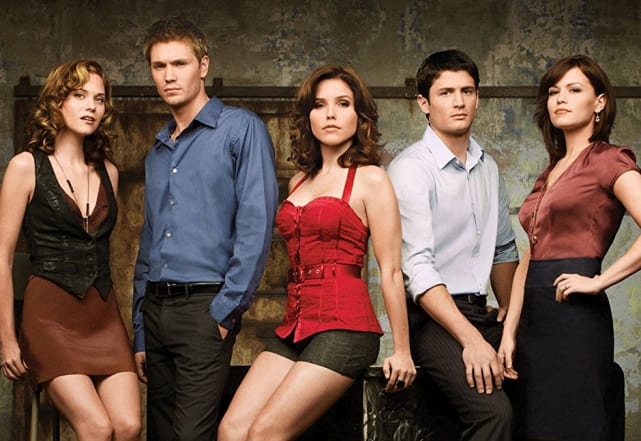 4. Gilmore Girls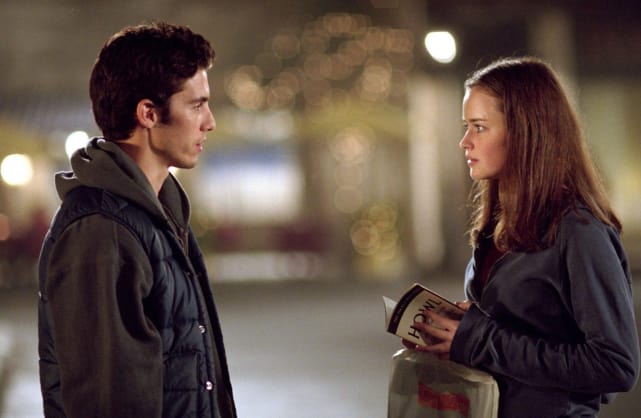 5. Friday Night Lights
6. The Fosters