"Hey, little brother."
This week This Is Us opted to tell a heavy, but necessary story about the other Pearson brother, Nicky.
And more importantly, the bond between Jack and Nicky and their time serving in the Vietnam war.
The season has been alluding to the storyline with Kevin's heartbreaking realization that he doesn't know much about his father's time in the war.
The anticipation to it has been almost as intense as it was during season two when we early awaited to see the cause of Jack's untimely death.
The writers didn't roll out the timelines in a sequential order and though I found it a bit odd at first, I quickly realized that per usual, there is a method to it all.
Instead of a chronological order, the episode started with Jack's tour in Vietnam, finding his brother, and then moved back in time to when Nicky was drafted, when they were children, and finally, to Nicky's "lucky" birth.
The episode, arguably the strongest installment in this brief season, answered almost all of our lingering questions.
We didn't find out fully why he refrained from talking about the war, but I'm guessing seeing his unit member's leg being blown off, and subsequently ruining any chance at a professional football career upon returning home, would be one of them.
The other? The fact that the last scene of Jack finally arriving at Nicky's station may have been the last time they ever saw each other. The war really did a number on him, but at least he "made his [father] proud."
The backstory also reveals the reason behind Jack's parental nature, a previously undisclosed heart condition that may have played a bigger role in the smoke inhalation that ultimately took his life, and a side of his father that we haven't seen before.
All of these revelations will have profound effects on the rest of the storyline.
During This Is Us Season 3 Episode 3, Kevin reached out to one of his father's war buddies, Mr. Robinson, to get some information about their time in the war.
Mr. Robinson will undoubtedly have only good things to say about his longtime friend.
The heart condition that kept Jack from being drafted in was tachycardia, an abnormally rapid heart rate, which, yes, could have contributed to the fatal heart attack.
It's surprising that Jack's condition was never brought up previously, however, I'm not surprised they ignored it and allowed him to enlist.
Like the doctor said, only a crazy person would want to volunteer for such a war, which also goes to show you that Jack wasn't any regular brother. He truly was Superman.
We've known him only as Superman dad and Superman husband, but Superman brother is also a good look on him.
In a surprising twist, Stanley wasn't always the monster we've seen him be throughout Jack's adult life.
At least his mother wasn't in complete denial when she told the boys "he wasn't always like this."
As we see when Nicky was born, his father was a doting husband, a loving dad who gave young Jack sound advice about being an older brother, and most importantly, a man who didn't drink.
So what changed between then and a few years later where he resented his children, beat his wife and couldn't be seen without an alcoholic beverage and a cigarette in tow?
Did he take an example from his disengaged and boozin' father?
Did the pressure of providing for a family get to be too much?
It seemed like he got his dream of being a father to two boys, so why wasn't he actually a father?
They always say the apple doesn't fall far from the tree, and though it might have been the case for Stanley and his father, it certainly wasn't for him and Jack.
Jack may have picked up the drinking habits, but his caring, fatherly nature was honed when he was a Sarge and took care of his men in battle, and throughout his whole life when he came to Nicky's defense and protected him.
 Other Observations
I'm ashamed to admit that this episode was a bit of a crash course in war terminology for me. I googled "Toe Popper" shortly before it was demonstrated on-screen.
"Don't you ever get tired of pretending you ain't flat out scared." Jack was always wise beyond his years and accepting of his fate.
It wasn't enough for the episode to deliver a moving story of brotherly love that carried them through the war, they also had to make you cry your eyes out with the scene of all the lucky kids born on 10/18. All those boys, as Stanley pointed out, were eventually drafted into that very gruesome and deadly war.
Are you satisfied with "Vietnam."
We found out much about Jack's time in the war and more about his family.
We've still to find out what ultimately led to Nicky's death, but it's very clear that neither of them were just "mechanics."
I would say, they were two tough guys in disguise.
Follow CRAVEYOUTV on socials
'This Is Us' Season 5 Moves Up Premiere Date – Find Out When You Can Reunite with the Pearsons!
The wait for new episodes of This Is Us is almost over.
The show's fifth season will premiere on Tuesday, October 27, a few weeks ahead of its previously announced November 10 premiere.
NBC made the announcement during a commercial that ran during the season finale of America's Got Talent on Wednesday.
The show's official social media accounts also revealed the good news writing: "We just couldn't wait any longer, but we have a feeling you won't mind."
The reunion with the Pearsons will be a two-hour event, which will hopefully answer some burning questions left behind by season 4 like who Madison's doctor is and why Nicky was by Rebecca's bedside instead of Miguel.
Oh, Baby! 'This Is Us' Actress Mandy Moore Pregnant With First Child
The series has about a month to turn over new episodes as TVLine notes that the series is set to start production this week following a mandatory hiatus brought on by the COVID-19 pandemic.
Like many shows including FOX's The Resident, the season isn't shying away from reality but will instead tackle the pandemic "head-on," series creator Dan Fogelman revealed on Twitter.
Some vague #ThisIsUs answers (sorry)

– Not sure yet on production start.
– Not sure when new eps will air.
– Yes on Covid. We've decided to attack things head on. Very proud of @ThisIsUsWriters
– Same planned ending. Same route to get there.

Hope that's (somewhat) useful? https://t.co/gx0YJQxq5f

— Dan Fogelman (@Dan_Fogelman) August 17, 2020
It's unclear how the public health crisis will play into the show's narrative or how it'll affect the tight-knit Pearson clan. Maybe that's why Randall and Kevin haven't seen each other for years? Yes, we're trying to pretend that big explosive fight in the This Is Us Season 4 finale never happened!
Turning it over to you, Cravers. Are you excited for the return of This Is Us?
Oh, Baby! 'This Is Us' Actress Mandy Moore Pregnant With First Child
Mandy Moore has plenty of experience being a mom on This Is Us, but now she'll be able to put those skills to the test in real life.
The actress, who plays Rebecca Pearson on the hit NBC series, announced that she is pregnant and expecting her first child with Taylor Goldsmith.
Not only that but the 36-year-old revealed that the couple is expecting a baby boy!
"Baby Boy Goldsmith coming early 2021," she captioned an Instagram slideshow of Goldsmith cradling her adorable bump.
https://www.instagram.com/p/CFh5kwLg8ja/
The couple tied the knot in November 2018.
Congrats!
13 Tear-Jerker Shows To Watch While You Wait For This Is Us Season 5
There is no show like This Is Us on television; it's a wholesome family show that takes you on an emotional rollercoaster. You'll laugh, you'll cry, and you'll be angry all before the hour is up.
However, there are many shows that come close to giving you those same fuzzy feelings and will have you falling in love with the cast as quickly as you fell in love with Pearsons.
5 Possible Theories About Who Madison's Doctor and His Daughter Sadie Could Be on 'This Is Us'
While we're waiting for This Is Us Season 5 to boot back up (and it'll be awhile due to the coronavirus postponing productions), you can binge-watch these shows instead.
They'll help fill the void and guarantee an ugly-cry or two. Sometimes, a good cry is just necessary!
1. Parenthood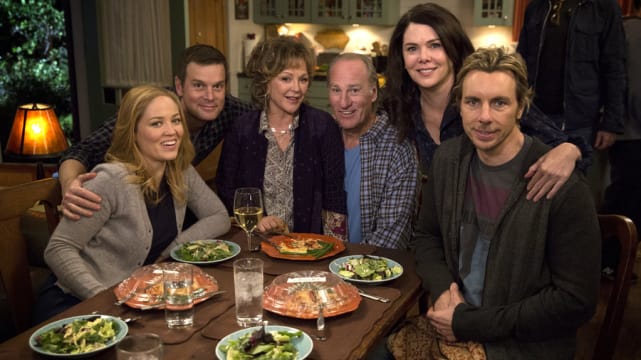 2. Chasing Life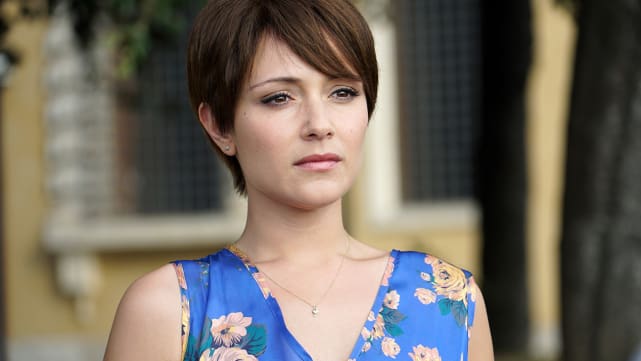 3. One Tree Hill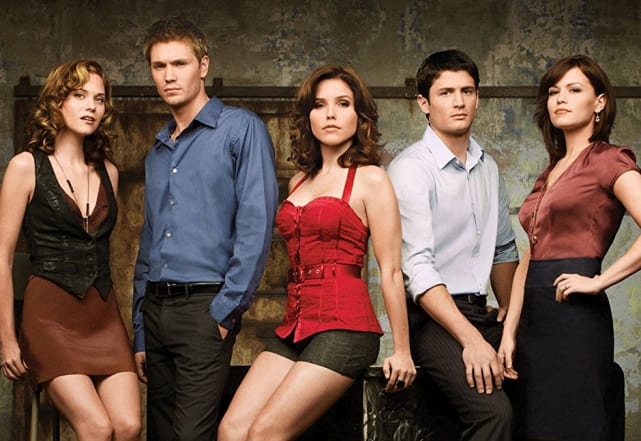 4. Gilmore Girls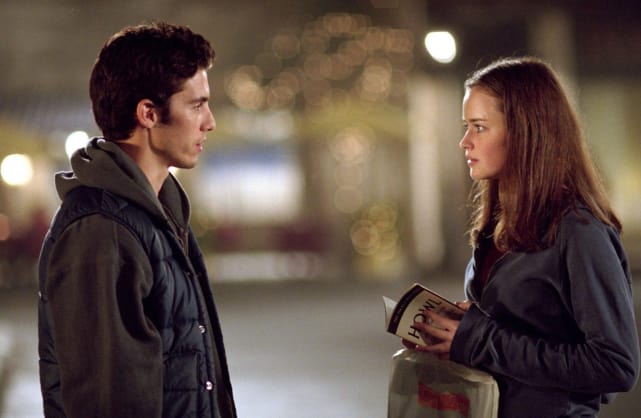 5. Friday Night Lights
6. The Fosters