We Need to Acknowledge Vanessa Morgan's Comments About Black Characters Being Portrayed as 'Sidekicks'
Vanessa Morgan is fed up with how black people are portrayed in the media.
And she should be.
Morgan, who plays Toni Topaz on Riverdale, took to social media to say she's "tired of us being portrayed as thugs, dangerous or angry scary people. Tired of us also being used as side kick non dimensional characters to our white leads."
"Or only used in the ads for diversity but not actually in the show," she continued, adding, "It starts with the media. I'm not being quiet anymore."
https://twitter.com/VanessaMorgan/status/1267086887535153152?s=20
We've seen many African American actors assume the very roles she mentioned, but one that stood out in particular was "sidekick" as it described the 28-year-old star's character on The CW.
While Toni's on-screen girlfriend, Cheryl Blossom (Madeline Petsch), is far from one-dimensional, Toni often lurks in the shadows until it's time to prop up Cheryl. She rarely gets any screen time without her other half, she has no storyline outside of her relationship, and she's lucky if she gets a few sentences in a scene.
This isn't a fault of Morgan's castmates, who she defended writing that her role "has nothing to do with my fellow classmates/friends. They don't write the show. So no need to attack them, they don't call the shots & I know they have my back."
My role on Riverdale has nothing to do with my fellow castmates/friends. They don't write the show. So no need to attack them, they don't call the shots & I know they have my back. ♥️

— Vanessa Morgan (@VanessaMorgan) June 2, 2020
Toni Topaz has been reduced to a sidekick through absolutely no fault or her own, and being sidelined is not a reflection or her acting. And yet, she's the one suffering, even noting that she's the lowest paid regular on the series.
To truth of the matter is, Toni has been underutilized in a series that should be tapping into her potential as one of the only few women of color.
For this reason, Morgan has made it her mission to evoke change: "To my black fans, I have now made it my purpose to fight for us. To the six-year-old me who had no role model that looked like me on TV. This is for you. We aren't your token black non-dimensional characters. This is being black in Hollywood. I will fight for YOU."
https://twitter.com/VanessaMorgan/status/1268231377679417347?s=20
Toni isn't the only character suffering as the writers seem to struggle to find story arcs for many characters outside of the core four, but it happens more often to the female character than it does to someone like Kevin Keller or Reggie, two characters we've seen the series attempt to integrate into the storyline as much as they can.
This isn't the first time the series has struggled to write storylines for a woman of color as the same thing happened to Ashleigh Murray, who plays/played Josie McCoy on the series for several seasons. Despite having her own musical group in high school, Josie and the Pussycats, there never seemed to be a compelling storyline for Josie, the character which many argue was the strongest, most realistic, and most grounded. It was a shame, and thankfully, the TV powers that be pushed her towards the Riverdale spinoff, Katy Keene, where she gets the shine equally amongst her diverse counterparts. That series is still led by a heterosexual white woman, but the representation on the series far outweighs that of Riverdale.
Murray has gotten to shine and be included in the cast the way she's always been meant to; she's no longer a sidekick to meet a quota.
Murray supported Morgan writing, "These are the ways we can implement real change. The beginnings of concrete conversations and plans of action that will mold our future for the better. We are not asking for special treatment. We are asking for equal treatment."
These are the ways we can implement real change. The beginnings of concrete conversations and plans of action that will mold our future for the better. We are not asking for special treatment. We are asking for equal treatment. https://t.co/5IEK3iM81D

— Ashleigh Murray (@iamamurray) June 1, 2020
Morgan's statements came on the heels of a since-deleted comment that claimed Murray was written off the series because she was a "diva" who refused to share the screen with others.
"You don't know what the f** you're talking about and don't talk about my friend like that. Another thing i hate BLACK women being called DIVAS for sticking up for themselves. Maybe the show should write for her like the white characters," Morgan responded.
The problem extends way past these two Archie Comic shows, however. It's become all too common for shows marginalize black characters… The Vampire Diaries' treatment of Bonnie Bennett (played by Kat Graham), one of the few character's of color on the series, is a prime example.
Bonnie was technically a "core character" but never got the core character treatment. She was a strong-willed, selfless, and badass witch, but she was reduced to a character that was constantly forced to make sacrifices for her friends, put their needs above their own, and carry their pain.
A moral compass, fixer, and the only woman bold enough to call out Damon Salvatore, Bonnie had the potential to have some of the best and most powerful storylines, and instead, they always revolved around her besties, Elena and Caroline. It wasn't about Bonnie as an individual, it was about how Bonnie could help them achieve greatness.
Bonnie was always the loophole, she lacked proper character development, and for a series that thrived on ships, she barely got a love interest until the very end. And even then, he was killed off leaving Bonnie to suffer in silence… again.
Bonnie held her own, but she never got her own.
We've seen this play out in other shows like Dynasty. Jeff (Sam Adegoke) and Monica Colby (Wakeema Hollis) could make great antagonists for Blake Carrington, and there is a lot of family drama to dig into when it comes to the Carrington's and the Colby's, but instead, they are reduced to having limited storylines that are constantly getting dropped and downplayed. The lack of direction was so evident that Monica has taken a hiatus from the series.
Even shows that are getting many issues right seem to fumble when it comes to representation and characters of color.
Season 3 of Chilling Adventures of Sabrina started on the right track with Prudence (Tati Gabrielle) and Ambrose (Chance Perdomo) venturing to New Orleans to seek out help from a Haitian Voodoo Priestess in New Orleans. MarySue writes it best explaining that the scenes set up the exploration of African traditions before sidelining the storyline completely and watering down the character of Mambo Marie. The series aims to be inclusive, but it reduces its impeccable talent from Prudence, Ambrose, and even Roz (Jaz Sinclair), who is turned to stone for a lot of the season, seem to be there, to being sacrifices that allow white characters to shine and become more powerful.
It's 2020, the Black Lives Matter movement has gained more momentum and support than every before (tragically, due to the a heartless death of George Floyd, a black man, a the hands of a white cop), and while it may not seem like empowering black characters is something that tops the list of priorities, it should be. Representation starts at home and on our TV screens.
It's past the time to make necessary changes in storytelling.
People want to feel represented, they want diversity, and they want relatable characters on shows that are well-rounded and representative of our societies. There's no excuse.
And yes, there's room if you write for people of color as human beings who are just as worthy of good storylines as their white counterparts.
Morgan's voice was heard by Riverdale and Katy Keene creator, Roberto Aguirre Sacasa, who apologized and vowed to "do better," and "honor her and the character she plays."
"Riverdale will be part of the movement, not outside of it," he wrote.
#hearvanessamorgan @BLMLA #riverdale ❤️ pic.twitter.com/gnlI8Dh9yz

— RobertoAguirreSacasa (@WriterRAS) June 5, 2020
The intention should have been there from the beginning, but progress is progress. Let's hope he keeps his promise.
Follow CRAVEYOUTV on socials
25 Shows You Need to Watch If You Love the City of Chicago
With a population of over 2.7 million, Chicago is a dynamic and diverse city, which makes it the perfect backdrop for many TV shows, especially cop and medical dramas!
Some shows use the city as just a setting, while others dig right into the core of the city, hoping to capture its essence.
No one series has a "correct" depiction — they are all stories seen through various characters, experiencing different situations in the many, versatile neighborhoods.
But, one thing that they all have in common? An undying love for the city; their Chicago. If you've been to Chicago you've probably heard the phrase, "Chicago is the new Hollywood."
Truthfully, Chicago will never churn out as many TV shows as Hollywood, and it doesn't want to; the rise in shows signifies everyone can find something to relate to in the city of Chicago.
So, if you have even a sliver of love for Chi-town, you have to check out these shows. Let us know if you have any other recommendations!
1. Shameless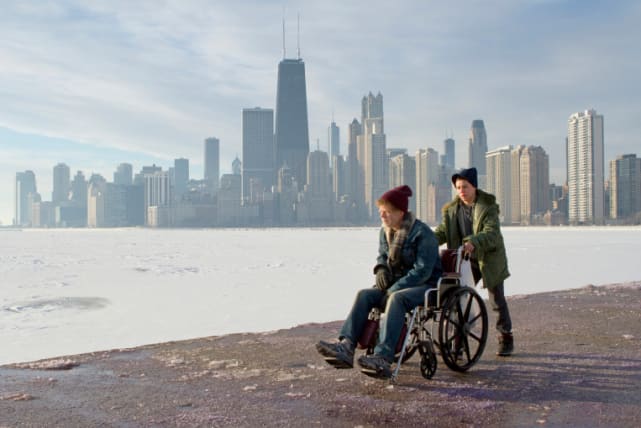 2. Chicago Fire
3. Chicago PD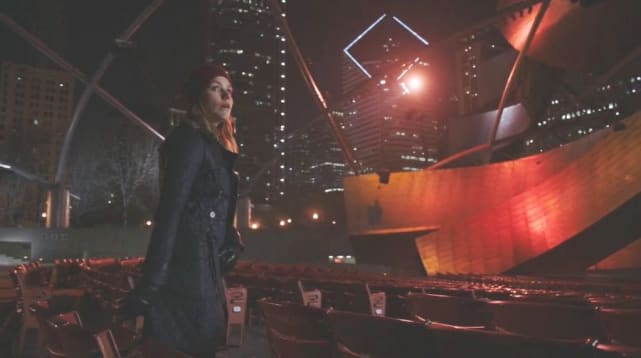 4. Chicago Med
5. Chicago Justice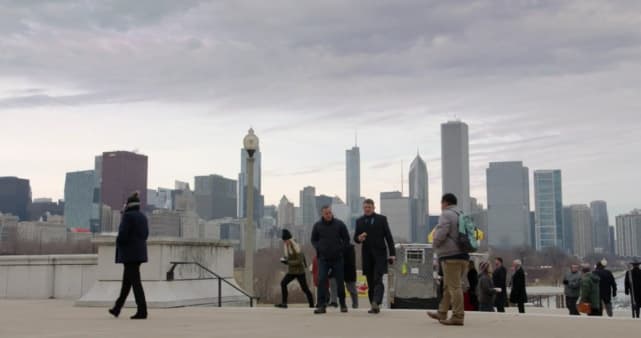 6. Empire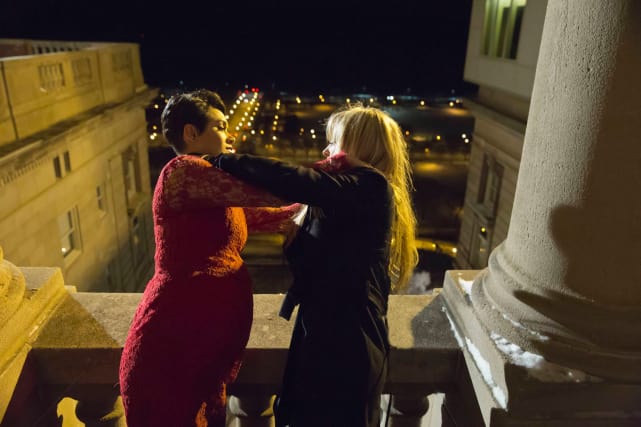 7. Mike & Molly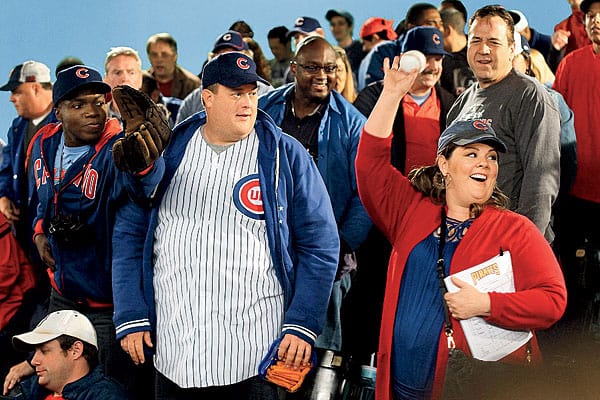 8. Married… with Children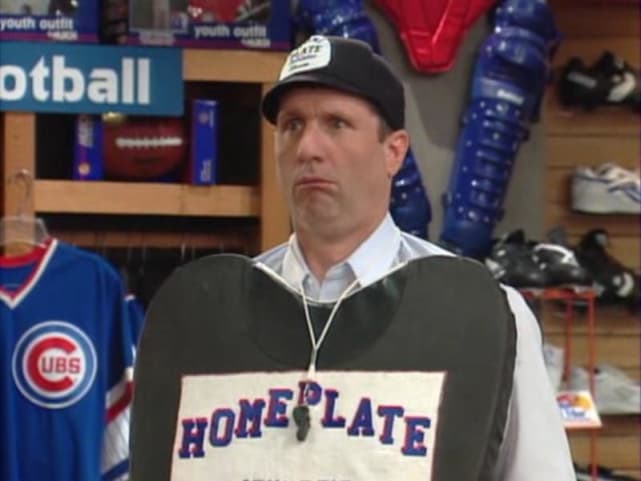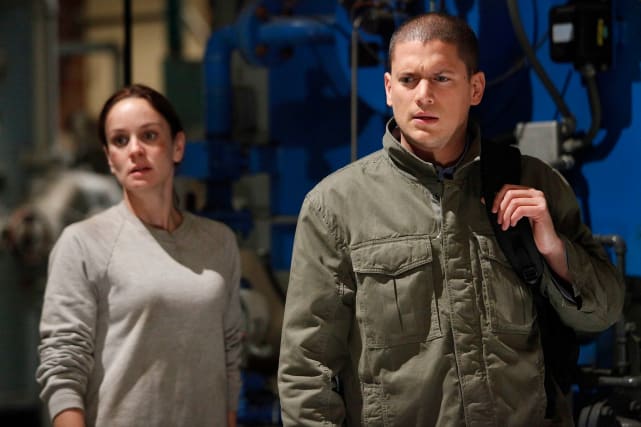 10. The Crazy Ones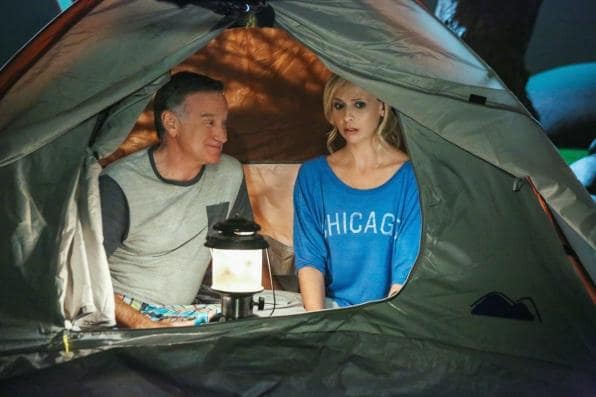 11. Sirens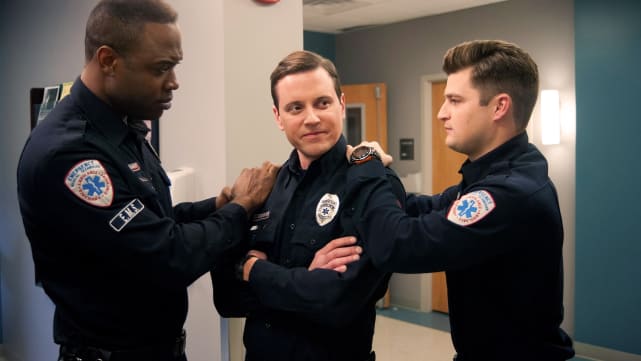 12. Superior Donuts
13. Ozark
While the Byrde family swaps the hustle and bustle of Chicago for Lake of the Ozarks, the city is still featured heavily as the backdrop for many scenes. Marty spends time in Millennium Park, though, it's unrealistic to see the streets without any traffic!
Seeing Double: 21 Memorable TV Show Twins
Hollywood has a bit of twin obsession but sometimes, seeing double isn't necessarily a bad thing.
Twins on TV shows is a pretty popular trope ranging from evil twins, twins who get into shenanigans together, and long lost twins who bump into each other and start a new life together.
Other times, twins are used solely as a plot device.
But really, there's no shortage of switcheroo tomfoolery when twins are involved.
Sometimes, the actors are famous twin duos in real life, and other times, a sole actor is brilliantly pulling double duty.
Let's take a look back at some of our favorite TV twins both fraternal and identical.
You may even come across a few doppelgangers.
1. Cheryl and Jason Blossom – Riverdale
2. Zack and Cody – Suite Life of Zack & Cody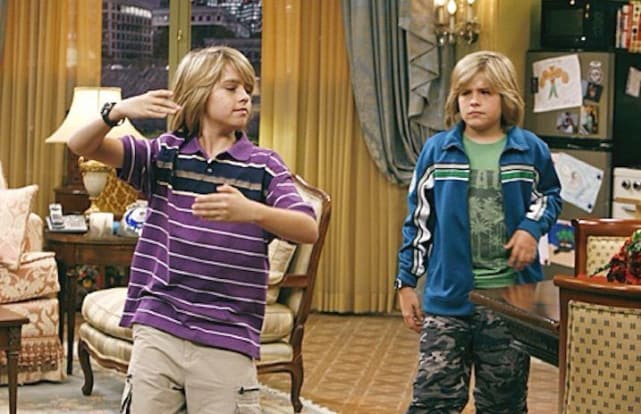 3. Tia and Tamera – Sister, Sister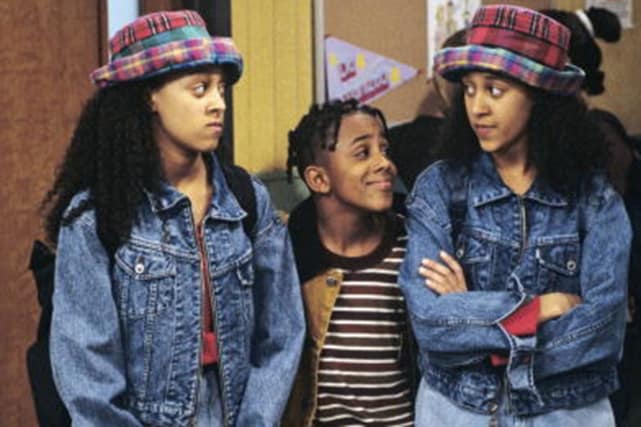 4. Olive and Cal – Manifest
5. Brenda and Brandon – 90210
6. Petra and Anezka – Jane the Virgin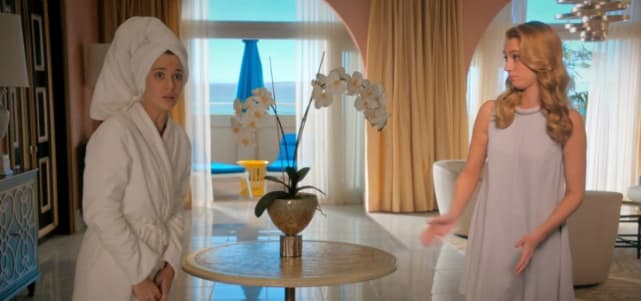 7. Michael and Lindsay – Arrested Development
8. Nicky and Alex – Full House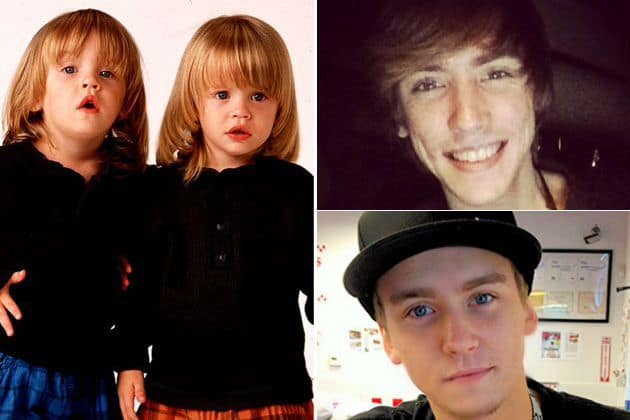 9. Phoebe and Ursula – Friends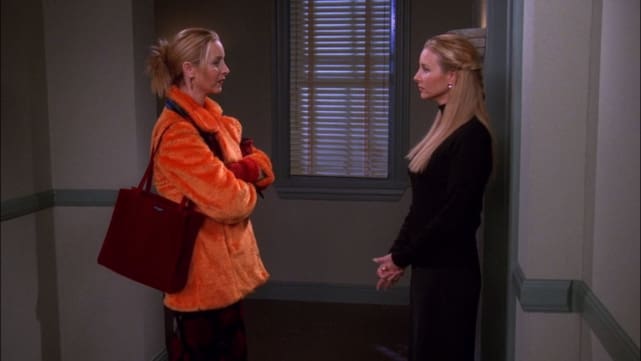 10. Sarah and Helena – Orphan Black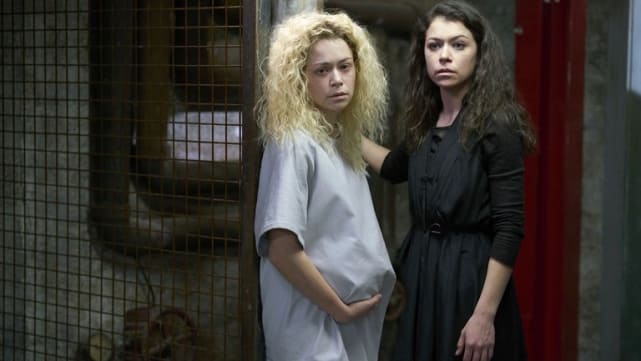 11. Josie and Lizzie – Legacies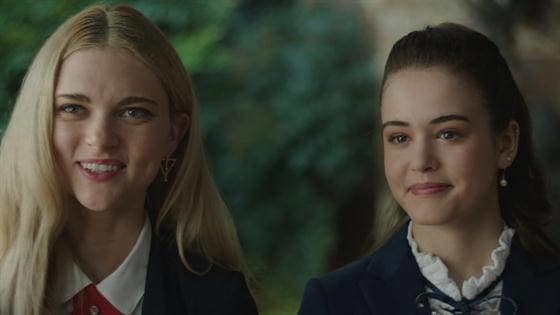 I Put a Spell on You – All the 'Hocus Pocus' Merch You Need This Halloween
You don't need to put a spell on me for all these Hocus Pocus-inspired items to be miiiine!
Hocus Pocus may have premiered 27 years ago, but the witchy Sanderson sisters still reign supreme.
The cultish hit remains one of the most iconic films in existence and is a must watch every Halloween season.
Best of all, it inspires new merchandise every year.
We've gathered all of the items you're going to need to celebrate Halloween 2020 the right way just like the "sistah's" Winnie, Sarah, and Mary!
Hocus Pocus Board Game
Ravensburger's board game, "Hocus Pocus: The Game" allows you to put yourself in the shoes of a virgin who lights the black flame candle and summons the Sanderson sister. The packaging looks like a spell book and requires you to stop the witches from completing a potion before sunrise. It's a game that actually makes sense in the context of the film — how refreshing! Get it at Target for 19.99!
https://www.instagram.com/p/CDX9XT7j4IZ/
Face Masks
There are some people who think COVID is all a bunch of hocus pocus, but the reality of the situation is that you have to do your part by wearing a mask and helping curb the spread. And why not do it in style this fall season with face masks inspired by the movie? The internet has plenty to choose from, but our favorite is the one that allows you to channel your inner-Sanderson sister! The masks, made by Bucktee, retail for $13.95, and allow you to wear Winnie's mug, Sarah's smile, or Mary's signature lip bite. You'll have people screaming "Amok! Amok! Amok!"
Spirit Jersey
As I mentioned previously, the movie is turning 27 so ShopDisney released a new spirit jersey that's ombre green — the color of any promising potion — and features the logo in the front and a cartoon version of the sisters in the back! The jersey is "coming soon," so get ready for a fall arrival!
Billy's Funko Pop
The Sanderson sister's get all the love, but Billy was the true hero and the most underrated character! For those who maybe need to rewatch the movie this season again, Billy Butcherson was Winifred's ex-bf who turns on the witches and helps the teens!
Nestle Cookie Dough
I smell…. children. No, wait, that's actually Nestle Toll House Hocus Pocus-themed cookie dough! Yes, it's a thing. The oatmeal peanut butter flavored cookie dough will be released early this fall.
If you're not a fan of cookie dough, buy it for someone who is a fan because the packaging, which features the trio of sisters eyeing the delicious snack, is to die for.
Mantel Scarf
Turn your home into the Sanderson house! Everyone knows that the best part about Halloween is dressing up your space with spooktastic decorations. Spirit Halloween is selling a light-up Hocus Pocus mantel scarf that will give your space a witchy vibe.
It features the Sanderson sisters flying over Salem amongst the trees of LED lights.
Cauldron Mug
You can cast a spell in no time with the tie-dye fluorescent mug that features one of the film's most iconic lines: it's all a bunch of hocus pocus. The cup is shaped like a cauldron with a "wooden" stirring spoon. What are you waiting for? Grab your potions book and grab a spot in line because *for now* this mug is sold out at ShopDisney.
Wine Glasses
Fill 'em up with a potion that keeps you happy and young! Spirit Halloween has several fun and Hocus Pocus-themed wine glasses, but our favorite is definitely the one featuring the quote: "Goodbye cruel world." That about sums up 2020. You can get the wine glasses for $9!