It finally happened, #Barchie fans!
If you're a #Bughead fan, you might want to stop reading at this point because this is a full post dedicated to the Betty and Archie hook-up!
After several seasons, Riverdale finally gave fans the Betty and Archie moment they've been waiting for.
This moment has been a long time coming.
There were some close calls through the years, though mainly, fans were left disappointed and wondering if the pairing would ever see the light of day.
At the end of season 4, the duo shared a romantic kiss but ultimately decided to bury their feelings out of respect for their significant others.
But you don't just write a love ballad for someone and forget about them!
The long-awaited and highly-anticipated moment finally came via a steamy shower sex scene following a seven-year time-jump. It was so hot, I found myself wondering if this is even allowed on The CW. That steam wasn't from the hot shower, that's all I'm going to say!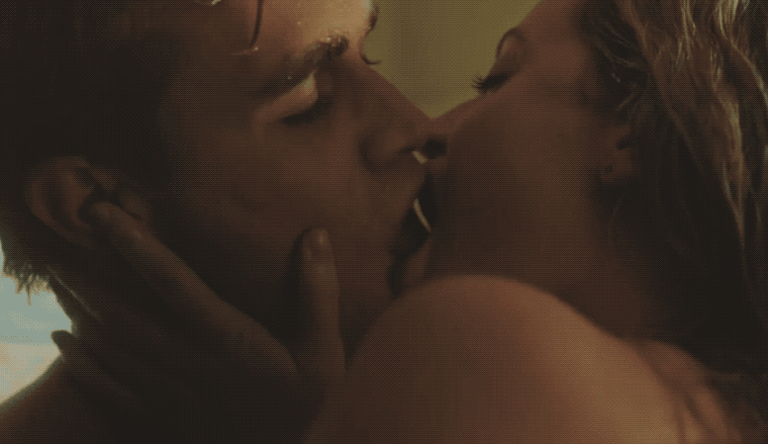 Archie, who survived a war, and Betty, who has been catching serial killers while training to be an FBI agent at Quantico, reunited and fell right back into their old feelings without even realizing it.
Post hook-up, when Archie questioned what just happened between them, Betty informed him that it's something "we've been wanting to do since high school but never got around to it." And you have to appreciate her honesty here.
Since they're both mature and single adults — Archie's ex Veronica is "happily" married, while Betty hasn't been with Jughead for years — they decided to keep the moment of passion under wraps.
Riverdale can be a bit ridiculous at times, but this was the smartest decision these two ever made. They don't owe anyone, including Veronica and Jughead, anything.
This moment singlehandedly changed the Betty and Archie relationship forever.
And when I tell you fans were thrilled, I mean they were straight geeking out on Twitter.
"Something we've been wanting to do since high school but never got around too."

THIS SCENE WAS EVERYTHING!
The chemistry between KJ & Lili is everything! Truly one of riverdales best! Can't wait to see where this story goes! #BARCHIETIMEJUMP #Riverdale pic.twitter.com/yAPo86hhkN

— Barchiedaily (@Barchiedaily) February 18, 2021
The lip bite makes a return 10 years later #Barchie #Riverdale pic.twitter.com/E3zegfrWzR

— Barchiedaily (@Barchiedaily) February 18, 2021
But what does this mean for #Barchie moving forward? Was it a one-time thing that they needed to get out of their system?
Based on the glowing aftermath, methinks not. The chemistry and sexual tension is there, and they're clearly into each other. And for the first time, they're both in a place where they can pursue a relationship.
Well, there is the small issue of Betty's boyfriend, Glen, back in Virginia, but I doubt that will pose much of a problem since she seemed to forget all about him. She didn't even call him to inform him she decided to stick around for a while and teach at her old high school, which tells you everything you need to know!
And while Archie and Jughead's new roomie situation may make things a bit more complicated and awkward, I think Archie and Betty owe it to each other to explore these longtime feelings.
They've never been given the opportunity to figure what these feelings truly mean — is it love or is it just lust? — because they've always repressed them out of respect for others.
There's no better time like the present to put them to the test.
Though, if I'm being completely honest, I don't see it lasting long. I'd love the idea of #Barchie babies, but with the core four back in each other's orbits, they're bound to fall into old habits.
Jughead and Betty don't seem like they're going to get back together anytime soon, but based on their conversation, they never got closure following their abrupt breakup. With a new mystery in tow, I see their paths merging again, though, I am really digging that Betty and Archie have been working together on the "Polly mystery."
As for Ronnie, she may be married, but it's not going to last long. She and Chadwick are already having marital issues that stem mainly from his insecurities and jealousy. I wouldn't rule out a post-divorce reunion for Archie and Veronica.
She's always wanted someone who can handle her Lodge independence, and Archie has always been that man.
So, while Betty and Archie might not be able to keep their hands to themselves in the short-term, I don't think that there's potential for them in the long run. And that's okay too.
Sometimes the best thing before settling down is the fling you've always fantasized about!
At the end of the day, I'm rooting for the ships that will bring each other happiness — whoever that may be!
Don't forget to check out our full review of Riverdale Season 5 Episode 5 now!
Follow CRAVEYOUTV on socials
Only Murders in the Building Season 2 – Who is the Killer? We're Logging Every Clue on the Murder Board
Only Murders in the Building season 2 carries the torch of the first season, putting a unique spin on the murder mystery genre.
The killer, who is most likely also the person framing Mabel, Charles, and Oliver (who are all persons of interest) likely won't be revealed until the final episode, but we're creating an online murder board to keep track of all suspects and possible clues hinting at this person's identity.
Join us — and the characters who attempt to solve the whodunnit on their podcast via new weekly episodes that air every Tuesday on Hulu– as we theorize who is responsible for the latest murder at the Arconia!
*Cue the theme song*
Victim: Bunny Folger
Her Last Words: 14 and Savage
Cause of Death: 8 stabs wounds
Murder Weapon: A knife that was found in Charles' apartment and a knitting needle
Place of Death: Mabel's apartment
Possible Suspects
Alice Banks
Played by Cara Delevigne, Alice slides into Mabel's DM's shortly after she lands the front page of the tabloids as "Bloody Mabel." The art artist collective owner invites Mabel to a gallery opening in an attempt to cozy up to her and get her to open up. Maybe she just sees past Mabel's flaws, but considering the whole mystery hinges on a missing painting by the artist Rose Cooper (who also died a mysterious death), we simply cannot rule it out. Maybe she wants the painting… maybe she wants Mabel. Honestly, maybe Rose was Alice's mom who was murdered by Charles' dad, her lover, and Alice is trying to get revenge on him by getting close to Mabel.
Alice admits that she's been lying about her rich upbringing, so it begs the question — what else is she lying about? And when Mabel sees her reenacting Bunny's murder in the name of "art," it definitely comes off as obsessive, even if she isn't the killer.
Amy Schumer
Amy Schumer is playing an exaggerated version of herself who just moved into Sting's former penthouse. She's a fan of the podcast — almost to an obsessive point — who wants the rights to it so she can turn it into a streaming service series and channel her inner Jan. You need a murder mystery in order to have a successful podcast… and then a show, I'm just saying. Plus, I have to believe that there's a reason the series included her character!
Uma Heller
I'm sorry to do this to you Uma, but there's no one that knew Bunny better than her best friend. She not only knew about the painting, but she knew its worth. Maybe jealousy got the best of her?
Nina Lin
We don't know much about Nina other than the fact that she's the New Board President. Howard says she has wanted the gig for a long time, which gives her motive. And he also warned the trio not to be fooled by her "maternal glow," comparing her vibe to Rosemary's Baby instead.
We learn a bit more about Nina in the third episode as she gets into a heated altercation with Bunny. Nina and Bunny seemed to be on good terms with the former training the latter and passing on her Board President wisdom and duties. Nina seemed like a star pupil worthy of taking on the title, but when Bunny suddenly had a change of heart during her "retirement party," things got pretty ugly between the women. Nina told Bunny the only reason she was Board President was because of her mother. She called her a "selfish, self-important, stuck in the past relic," which is, well, harsh. When Bunny told the "power-hungry baby bumpy bitch" that she wouldn't let her "get away with this," Nina seemingly threatened back with "I won't let you stop me." The altercation happened mere hours before Bunny was accosted in her home.
On the fourth episode, we find out that Nina was hoping to modernize the Arconia with some kind of space pod, a plan Bunny would never agree to. However, when she goes into labor later in the episode, she mourns Bunny's death hoping that she was around to meet her future child. She then tells Charles to find the murderer and give her a few minutes alone with them! There's always the possibility that she's acting, but a woman in labor strikes me as someone who will tell the truth.
Jarred
Nina's baby daddy is kind of at the top of our list of suspects. He has a stake in modernizing the Arconia, he gains from removing Bunny and making Nina the Board President, and he would have all the blueprints to the Arconia, which means there's a possibility he knew about the tunnels.
He also seems to come from wealth, so there's a chance he could've been an art fanatic and wanted the artwork from Bunny. Who knows, maybe he was even Bunny's secret child who came back to get what was his and when she refused, he decided to kill her.
Leonora Folger
Killing your own daughter is certainly cruel, but crazier things have happened. Leonora wasn't really phased by her daughter's passing, but she was very interested in finding her painting. She even came with the original bill of sale in order to retrieve her prized possession. Yes, she's technically blind and can't cut a piece of cheese to save her life, but it could've all been an act. And there's also the whole affair with Charles' father that she casually mentioned after informing Charles that she knew exactly who he was this whole time. She clearly knows way more than she's leading on.
Cinda Canning
If she's devious enough to blatantly steal a podcast, she's not above murder. A murder suspect has to benefit from the crime, and Cinda sure does! By giving the Arconia another murder victim, she deepens the mystery and secures herself a compelling season.
Ursula
I don't ever want to think badly of Ursula, but she was really suspicious when angrily throwing out a random box of documents and looking around to make sure there weren't any witnesses. What's she trying to hide? This couldn't have been a routine dump.
Rose Cooper
Yes, she supposedly went missing in the '50s and is believed to be dead, but no one ever found a body. There could be so many unknown twists and turns about her identity that we have yet to discover. What's her true connection to all of this? Or is Rose Cooper actually Leonora?
Oscar
Mabel's sort-of ex. What happened to him? Why are they moments away from the friend zone? Are we to just believe the streamer couldn't get him back this season, or is there another reason he's staying away… I don't know, maybe like framing your girlfriend and her friends for murder?
Oliver
While I don't actually think that Oliver has what it takes to kill Bunny, the truth is that he had a deep hate for her, at one point even calling her a witch. Furthermore, he did mention that Bunny would "die at the Arconia," so he's slightly suspicious. It could also be why he's gunning for the team to revitalize the podcast and clear their names. Of course, he was also on the rooftop celebrating his podcast success with Mabel and Charles, so the odds of him being the killer are slim.
Lester
Bunny was a lot to handle, so it's safe to say that as Board President, she harped on Lester quite a lot. We saw a brief scene where she called him "useless" as she belittled his work ethic and even said she would have him fired.
Howard
Howard is a longtime Arconia resident who could definitely know about the secret passages. He strikes me as an allergy sufferer, and Lucy, who laid eyes on the hooded killer recalled them sneezing as they made their getaway through the tunnels. Howard also tried to divert attention to Nina by saying she has a violent streak and explaining that she will "cut a b**ch." It's possible that he's the brains behind the whole operation because he wanted to get rid of Bunny.
Detective Kreps
We know one thing for sure — he's definitely Glitter Man. Okay, maybe we're not certain of it, but the glitter on his neck seems to indicate as much, though, it's possible he also just came into contact with the Glitter Man. Either way, GM seems to be working with the killer, so this puts a huge question mark above Kreps, a man we're supposed to be able to trust. Shady law enforcement, who would have thought? Who is Kreps working for? Why? And why did he want Bunny killed/Mabel, Charles, and Oliver framed?
Jonathan
The new sub-letter on Howard's floor arrives at a questionable time. We also find out that he's allergic to Howard's cat as he experiences a sneezing fit. Is it possible that he's the murderer even if he wasn't the one chasing Lucy through the secret tunnel during the blackout. We can't rule him out just yet.
READ ALSO:
Only Murders in the Building Season 2 Premiere Review – Bloody Mabel
Only Murders in the Building Review – The Last Day of Bunny Folger (2×03)
Only Murders in the Building Review – Here's Looking At You (2×04)
Internet Reacts to 'Prey,' Hulu's Most-Watched Movie
Hulu's new action-thriller, Prey, a prequel to Predator, has been deemed a breakout hit.
The film starring Roswell, New Mexico's Amber Midthunder as Naru is set in the world of the Comanche Nation 300 years ago, centuries prior to the 1987 original film.
Naru is a fierce warrior who "has been raised in the shadow of some of the most legendary hunters who roam the Great Plains."
When danger lurks nearby, she aims to protect her people from the prey that ends up being an evolved alien predator.
People have loved the film so much, that according to Variety, it's Hulu's most viewed project — among TV and movies — logging the most viewing hours ever in the first three days.
Disney opted to forgo a theatrical release, choosing a streaming release on August 5, but based on the reviews and comments from fans, they may want to rethink that strategy. Turns out, plenty of viewers would pay to watch it on the big-screen again… it was that good!
Here's what the internet is saying about it:
Me going door to door making sure everyone is watching #PreyMovie:

"Have you heard the tale of Naru and Sarii?" pic.twitter.com/MMdrNqz7BV

— Eric Goldman (@TheEricGoldman) August 10, 2022
Sarii is easily the front runner for "Good Girl of the Year" 😍 #PreyMovie pic.twitter.com/5EfXmg6lDZ

— BLOODY BLUNTS CINEMA CLUB 👻💨 (@bloodybluntspod) August 6, 2022
Every Predator fan when Taabe said "If it bleeds, we can kill it" #PreyMovie #PreyHulu pic.twitter.com/Bgmps0SJZ5

— Shem. (@shemjay93) August 5, 2022
Easily the best Predator movie. PREY deserves to be seen on the big screen. Crazy to think it's a Hulu exclusive. That was phenomenal. Blows all the other movies in the franchise out of the water! #PreyMovie pic.twitter.com/qO1AGDmUiz

— Block A ⏳ (@conquercomics) August 6, 2022
Prey might have given us the most BADASS predator look ever #PreyMovie pic.twitter.com/U44wqqgI7I

— sabrina 🦇 (@nightwaynes) August 6, 2022
Facebook undefeated #PreyMovie pic.twitter.com/aNyd5a3GFK

— tipicreepin'humor (@tpcreepinhumor) August 9, 2022
Me and the homies, getting ready for the #PreyMovie pic.twitter.com/rdxYPumMnC

— WaitingforRetooledPredalien (@Mantisabbey) August 4, 2022
Seeing a lotta—much deserved—praise being heaped upon the very good boy in #PreyMovie and think it's important to point out even this aspect was culturally/historically accurate. The Carolina Dog breed were among the most common found among tribes of the Great Plains. pic.twitter.com/7xq1xGNGfm

— Jordan Maison (@JordanMaison) August 7, 2022
The worst part about #PreyMovie is that it's not playing in theatres, awesome movie

— Matthew (@Matthew_Coyte) August 10, 2022
One the BEST things about #PreyMovie was that the lead female character didn't have a love interest. That's right, folks. She didn't even have a crush. No extraneous love interest just because she's a woman and has no bearing on the plot. God, I love that movie. pic.twitter.com/fJmt0jx91F

— Reeves (@singfromthehair) August 10, 2022
Prey half in … wow … from the historical standpoint only it's incredible and the lead actress is soooooooooooo amazing! #Predator #prey #PreyMovie https://t.co/MBDUhbsVvI

— Nicole Russin-McFarland (@nicrussin) August 10, 2022
Really really enjoyed #PreyMovie , completely different outlook on the predator franchise. Thought it was class pic.twitter.com/xacORj7GuJ

— Shane Nolan (@iamshanenolan) August 10, 2022
can august 4th be Coco the dog appreciation day? we love our Sarii!! ❤️🐕 #PreyMovie pic.twitter.com/Sa5b8zvq6m

— Dane DiLiegro (@DDNumeroUno) August 5, 2022
HORROR STAYS WINNING. Congrats to the whole #PreyMovie team. Incredible news. Always a cool thing when fans and critics alike are loving a movie, and it's the cherry on top when it's performing well too! https://t.co/sYkGnqgRM2

— John Squires (@FreddyInSpace) August 9, 2022
I've seen #Prey three times, seriously as a Predator fan, as a fan of filmmaking, & just great action thrillers, I seriously can't wait for people to see it. It's such a fun movie.#PreyMovie #Predator

— Greg Alba (@TheGregAlba) August 3, 2022
Everything We Know About 'Big Sky' Season 3
ABC's Big Sky was a breakout hit when it first premiered in 2020, but since then, it's become a fan-favorite drama as we follow the brilliant detective work and crime solving of Jenny Hoyt (Katherine Winnick) and Cassie Dewell (Kylie Bunbury).
The serial has found success with its mystery-of-the-season format. It's not entirely a procedural, but adding a new case each season allows the series to capitalize on the familiarity of old characters while enticing fans with brand-new cases and a rotating cast of players that bring mischief and chaos to the otherwise picturesque town.
Season 3, specifically, is getting quite an upgrade with some heavy Hollywood hitters!
And as the premiere date inches closer, we're breaking down everything there is to know about Big Sky Season 3.
What Will the Show Be Titled?
Big Sky is being dubbed Big Sky: Deadly Trails to reflect the season's theme!
Who Will Appear on Big Sky Season 3?
The season will see the regular cast return.
Katheryn Winnick as Jenny Hoyt, an ex-cop turned deputy detective
Kylie Bunbury as Cassie Dewell, the private detective running the show at Dewell & Hoyt investigation agency
Dedee Pfeiffer as Denise Brisbane, an employee of D&H that provides comedic relief mostly
Jesse James Keitel as Jerrie, an employee of D&H and Ronald Pergman's previous victim
Omar Metwally as Mark Lindor, a deputy marshal and Cassie's significant other
J. Anthony Pena as Deputy Poppernak, Jenny's partner in the sheriff's office who also serves as the right-hand/comedic relief. He was upped to series regular this season
Jamie-Lynn Sigler as Tonya, a local waitress-turned-crime associate (and Ren's right-hand woman) who has been upped to series regular this season
Possibly returning:
Logan Marshall-Green as Travis Stone, Jenny's on-again-off-again working undercover to avenge his former lover
Janina Gavankar as Ren Bhullar, the daughter of a drug lord who is expanding business into Montana. Her storyline wrapped up but it's possible she'll be around considering Jamie-Lynn Sigler was upper to series regular for the season
Anja Savcic as Scarlet Leyendecker, Ronald Pergman's girlfriend who did the right thing by giving Phoebe over. Her storyline felt wrapped up, but Scarlet has a way of popping up again and again as a recurring mystery
Any New Faces Coming to Town?
Helena, Montana definitely seems like a popular place to spend your time as this season will welcome some famous stars who will be involved in the deadly new mystery occupying Jenny and Cassie's time.
Reba McEntire as Sunny Barnes, a "successful backcountry outfitter with a secret history of missing customers."
Jensen Ackles as Beau, the freshly appointed sheriff after sheriff Tubbs' shooting. We met him in the Big Sky Season 2 finale
Henry Ian Cusack as a tech exec named Avery
Luke Mitchell as play Sunny's son Cormac
Anirudh Pisharody comes on vacation from New York with his girlfriend looking for a wilderness adventure
Madalyn Horcher the other half of the young couple from NY looking for a good time in the wild
Seth Gabel as Walter, a recluse living in the woods
Rosanna Arquette as Virginia "Gigi" Cessna, Jenny Hoy's charismatic and fast-talking mother. "She's a world-class scam artist who used childhood Jenny in her grifts, much to present-day Jenny's resentment. Gigi has an uncanny ability to charm her way into people's lives and then disappear without a trace. When she returns to Helena to pull her latest con, Jenny catches onto her and mother-daughter must work through their difficult relationship."
What Can We Expect?
The official description via the ABC press site notes: Reba McEntire and Jensen Ackles step into the world of "Big Sky" on its new night, bringing with them a new mystery to unravel as the mercurial matriarch of an established local family and the new sheriff in town, respectively.
Big Sky Season 3 Trailer
When Does Big Sky Season 3 Premiere?
The crime thriller will be moving to a new night — Wednesday. It will premiere on September 21, 2022 at 10 p.m. ET on ABC.