It finally happened, #Barchie fans!
If you're a #Bughead fan, you might want to stop reading at this point because this is a full post dedicated to the Betty and Archie hook-up!
After several seasons, Riverdale finally gave fans the Betty and Archie moment they've been waiting for.
This moment has been a long time coming.
There were some close calls through the years, though mainly, fans were left disappointed and wondering if the pairing would ever see the light of day.
At the end of season 4, the duo shared a romantic kiss but ultimately decided to bury their feelings out of respect for their significant others.
But you don't just write a love ballad for someone and forget about them!
The long-awaited and highly-anticipated moment finally came via a steamy shower sex scene following a seven-year time-jump. It was so hot, I found myself wondering if this is even allowed on The CW. That steam wasn't from the hot shower, that's all I'm going to say!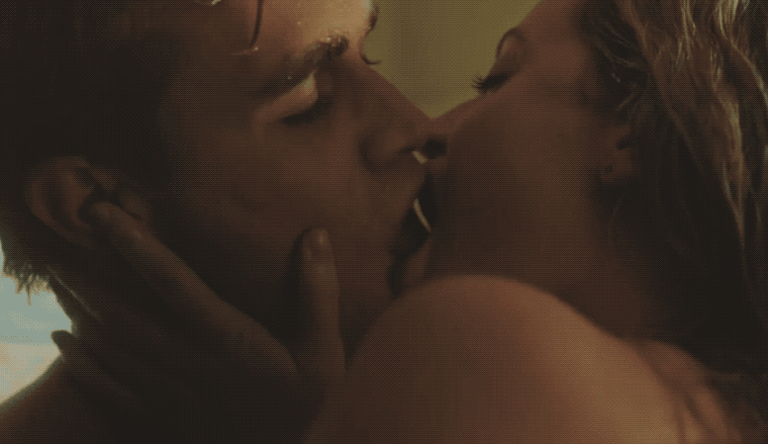 Archie, who survived a war, and Betty, who has been catching serial killers while training to be an FBI agent at Quantico, reunited and fell right back into their old feelings without even realizing it.
Post hook-up, when Archie questioned what just happened between them, Betty informed him that it's something "we've been wanting to do since high school but never got around to it." And you have to appreciate her honesty here.
Since they're both mature and single adults — Archie's ex Veronica is "happily" married, while Betty hasn't been with Jughead for years — they decided to keep the moment of passion under wraps.
Riverdale can be a bit ridiculous at times, but this was the smartest decision these two ever made. They don't owe anyone, including Veronica and Jughead, anything.
This moment singlehandedly changed the Betty and Archie relationship forever.
And when I tell you fans were thrilled, I mean they were straight geeking out on Twitter.
"Something we've been wanting to do since high school but never got around too."

THIS SCENE WAS EVERYTHING!
The chemistry between KJ & Lili is everything! Truly one of riverdales best! Can't wait to see where this story goes! #BARCHIETIMEJUMP #Riverdale pic.twitter.com/yAPo86hhkN

— Barchiedaily (@Barchiedaily) February 18, 2021
The lip bite makes a return 10 years later #Barchie #Riverdale pic.twitter.com/E3zegfrWzR

— Barchiedaily (@Barchiedaily) February 18, 2021
But what does this mean for #Barchie moving forward? Was it a one-time thing that they needed to get out of their system?
Based on the glowing aftermath, methinks not. The chemistry and sexual tension is there, and they're clearly into each other. And for the first time, they're both in a place where they can pursue a relationship.
Well, there is the small issue of Betty's boyfriend, Glen, back in Virginia, but I doubt that will pose much of a problem since she seemed to forget all about him. She didn't even call him to inform him she decided to stick around for a while and teach at her old high school, which tells you everything you need to know!
And while Archie and Jughead's new roomie situation may make things a bit more complicated and awkward, I think Archie and Betty owe it to each other to explore these longtime feelings.
They've never been given the opportunity to figure what these feelings truly mean — is it love or is it just lust? — because they've always repressed them out of respect for others.
There's no better time like the present to put them to the test.
Though, if I'm being completely honest, I don't see it lasting long. I'd love the idea of #Barchie babies, but with the core four back in each other's orbits, they're bound to fall into old habits.
Jughead and Betty don't seem like they're going to get back together anytime soon, but based on their conversation, they never got closure following their abrupt breakup. With a new mystery in tow, I see their paths merging again, though, I am really digging that Betty and Archie have been working together on the "Polly mystery."
As for Ronnie, she may be married, but it's not going to last long. She and Chadwick are already having marital issues that stem mainly from his insecurities and jealousy. I wouldn't rule out a post-divorce reunion for Archie and Veronica.
She's always wanted someone who can handle her Lodge independence, and Archie has always been that man.
So, while Betty and Archie might not be able to keep their hands to themselves in the short-term, I don't think that there's potential for them in the long run. And that's okay too.
Sometimes the best thing before settling down is the fling you've always fantasized about!
At the end of the day, I'm rooting for the ships that will bring each other happiness — whoever that may be!
Don't forget to check out our full review of Riverdale Season 5 Episode 5 now!
Follow CRAVEYOUTV on socials
Madelaine Petsch's 'Hotel for the Holidays' Is a Gem Among Cliché Films
There are a lot of Christmas movies out there, which is why it's important to make the right choice this holiday season. After all, no one has the time to waste over two+ hours on a bad movie.
At the top of your list should be Hotel for the Holidays, a rom-com that offers a refreshing take on a festive genre that oftentimes lacks creativity simply because the forces behind the scenes know it will make money regardless as everyone longs for a slice of familiarity and comfort around the holidays.
There's plenty of Christmas magic (it must've slipped through the cracks) in Hotel for the Holidays, and it sneaks up on you—and Madelaine Petsch's character, Georgia—in the best possible way. It's Amazon Freevee's first original holiday flick, and hopefully, not the last.
The plot is rather simple on the surface, but it isn't predictable as with other holiday rom-coms.
Here's the gist: Georgia is a young and ambitious hotel manager at the historic Hotel Fontaine (it gives The Plaza Hotel vibes from Home Alone 2), which attracts an eclectic bunch of guests, including some heartbroken singles, an infamous popstar, a European ex-prince looking for a taste of the real world, and more. They all arrive in New York City for the holidays looking for an escape from the norm, and Georgia is determined to give it to them. However, she also has her own plans and goals that get her into a bit of a love triangle with the hotel's chef, Luke (Mesa Massoud from the live-action Aladdin), and the ex-prince, Raymond (Max Lloyd Jones from Book of Boba Fett). It also stars Kayleigh Shikanai (American Gods) as Pandora, Jami Belushi (According to Jim) as Kiki, Neil Crone (It) as Milton, and Jayne Eastwood (My Big Fat Greek Wedding) as Florence.
Pretty early into the film, it's obvious how Georgia's romantic life will resolve itself, which allows the film to dig into other captivating subplots that are positively unexpected. Unlike other holiday films, Georgia values herself beyond a romantic partner, which, right off the bat, is a breath of fresh air.
The supporting cast plays an integral part in the film, right down to the chef's best friend/fellow chef and the janitorial staff. They may not be the sole focus of the series, but the team behind the rom-com found a way to involve them in a way that's natural and easy to keep up with. Pretty soon, you find yourself rooting for the happiness of everyone at Hotel Fontaine—the staff and the guests.
The acting is also great. It's just the right amount of feel-good so it never feels forced, nor do the character's choices seem questionable. It's all believable within the world they've created, aside from the scene where they are dining on a rooftop in the dead of a New York City winter without jackets or even sweaters. How are they not cold? As for the few over-the-top performances and characters, well, they also work—the prince's bodyguard (AJ Zoldy) is a delight.
If I'm being perfectly honest, the magical thing about the film is that it's a love letter to the community of people you surround yourself with: your found family.
The film doesn't just settle for telling a story about two people who finally admit that they love each other because that's tired and expected. Instead, it recognizes that romance comes in all shapes and sizes—in romantic partners, in co-workers, in friends, and even in new acquaintances that pass through your life for a brief moment (or stay awhile).
The storylines come together seamlessly, and the themes of belonging and acceptance—in addition to staying true to yourself, finding the inspiration to pursue your goals and ambitions, and acknowledging that it's ok to move and find happiness on your own terms, even if it doesn't always please everyone—help the film stand out among the other cliche seasonal offerings.
Most importantly, Petsch shines… and it's so deserved. The film allows her to show off her range of acting chops that, sadly, get stifled on Riverdale. The CW series may have been her mainstream big break, but it stopped working in her favor a long time ago, so it's exciting to see her take on new projects and characters.
Of all the Christmas films that I've seen in 2022 thus far, Hotel for the Holidays is one of the best.
Check it out for yourself when it premieres on Dec. 2 on Amazon's Freevee.
Read On:
9 TV Shows to Watch After Thanksgiving Dinner
Thanksgiving is a time for reconnecting with friends and family and indulging in some delicious meals.
But after all the turkey, sides, and pie is cleared off the plate, the only acceptable activity is binge-watching some feel-good TV shows.
Here are some post-Thanksgiving dinner show suggestions:
You'll be just as surprised as Mel to fall in love with the picturesque town of Virgin River. Come for the views, stay for Jack.
Hart of Dixie
Dr. Zoe Hart arrives in Alabama looking for a fresh start and learns that the Southern way of living might actually be what's best for her.
Gilmore Girls
An unbreakable mother and daughter bond, a charming town that would make any Lifetime movie jealous… plus, an unspoken love for coffee? Say no more.
Selena + Chef
You might know her as a Disney Channel actress and pop star, but now, she's adding chef to her resume. And since Thanksgiving is all about food, this is one show you don't want to pass up.
You might think it's odd that a mafia crime drama made the list, but at its core, the series is about family and how far two dedicated and loving moms would go for their family. It's a thrill from beginning to end!
The modern-day update to the Chuck Norris classic hones in on family above everything, with a side of roundhouse kicks.
A Million Little Things
A group from Boston bond under the unlikeliest of circumstances and get a much-needed wake-up call following the death of a close friend.
Though it falls into the "sci-fi mystery" category, La Brea hinges on a family determined to find their way back to each other despite all the obstacles standing in their way and all the sacrifices needed to be made.
Dream Home Makeover
If there's ever a time to get inspired for a home makeover, it's after the holidays (and during Black Friday when everything is on sale!) And the McGee family is the cherry on top!
This is… a no-brainer. No show captures the essence of what it means to be a complicated, loving, flawed, and fulfilled family more than this NBC drama.
Angel the Series: Why The Series is The King of Found Family Shows
When Is 'Dead to Me' Season 3 Coming Out?
There's been a lot of buzz about the upcoming third season of Dead to Me, which will, unfortunately, also be the final season of the Christina Applegate and Linda Cardellini-led comedy drama.
When Will Dead to Me Season 3 Premiere?
Well, the wait is thankfully almost over because the series is set to hit Netflix on Thursday, Nov. 17, 2022.
And that means, you'll have the whole entire weekend to binge watch all 10 episodes to see how Jen Harding and Judy Hale's adventures come to an end.
It's been a bit since new episodes aired, however, with Dead to Me Season 2 dropping on the streaming giant in May 2020. The COVID-19 pandemic along with Applegate's MS (multiple sclerosis diagnosis) delayed the upcoming season significantly, so it's understandable if you don't actually remember where things left off.
How Did Dead to Me Season 2 End? Let's Recap!
For starters, a dog digs up Steve Wood's body with his brother, Ben, getting the dreaded call. Judy and Jen find the money that Steve was laundering for the Greek mafia behind the frames of Judy's art paintings, which allows them to buy out the house and get a new car for Charlie with a shiny new bow on top. Unfortunately, on their way home, they get into an accident with another vehicle… and it's revealed that the driver that hit them is Ben, who has an empty bottle of liquor by his side. He's a little banged up, but he drives away. This is honestly messy, so I'm glad we're on the cusp of the new season. And on top of all of that, Charlie finds the letter that Jen wrote (and Judy didn't destroy), which probably includes way too much information about what's going on.
Dead to Me Season 3 Trailer
Applegate on Filming the Final Season
Applegate, who recently received her much-deserved star on the Hollywood Walk of Fame, told Variety that while filming the new season of the Emmy-award winning drama amid her MS diagnosis was challenging (she had to use a wheelchair to get to set because walking was difficult and painful), she remained dedicated to finishing out the story for fans, which we truly admire and are grateful for.
When the creative forces behind the show asked if she wanted to pull the plug since they felt like they were "torturing her," she replied, "But I was like, 'No, no, no, no, no, no: We have to finish this story. It's too important to our hearts; too important to our souls. And we have to give this gift, not only to ourselves — there are people that love these characters, and we've got to let them have their closure too.' So, if that meant me having to take a break in the middle of the day so I could go sleep — or me just leaving because I couldn't do anymore — then that's what we had to do."
And knowing how much dedication went into it will make watching this season so more rewarding and gratifying.