It finally happened, #Barchie fans!
If you're a #Bughead fan, you might want to stop reading at this point because this is a full post dedicated to the Betty and Archie hook-up!
After several seasons, Riverdale finally gave fans the Betty and Archie moment they've been waiting for.
This moment has been a long time coming.
There were some close calls through the years, though mainly, fans were left disappointed and wondering if the pairing would ever see the light of day.
At the end of season 4, the duo shared a romantic kiss but ultimately decided to bury their feelings out of respect for their significant others.
But you don't just write a love ballad for someone and forget about them!
The long-awaited and highly-anticipated moment finally came via a steamy shower sex scene following a seven-year time-jump. It was so hot, I found myself wondering if this is even allowed on The CW. That steam wasn't from the hot shower, that's all I'm going to say!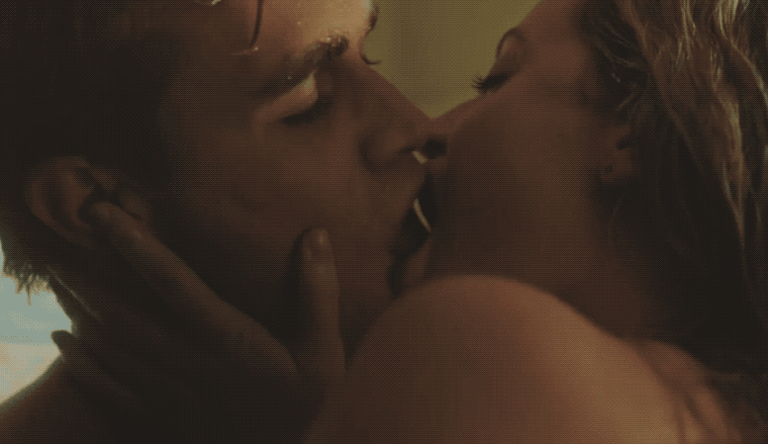 Archie, who survived a war, and Betty, who has been catching serial killers while training to be an FBI agent at Quantico, reunited and fell right back into their old feelings without even realizing it.
Post hook-up, when Archie questioned what just happened between them, Betty informed him that it's something "we've been wanting to do since high school but never got around to it." And you have to appreciate her honesty here.
Since they're both mature and single adults — Archie's ex Veronica is "happily" married, while Betty hasn't been with Jughead for years — they decided to keep the moment of passion under wraps.
Riverdale can be a bit ridiculous at times, but this was the smartest decision these two ever made. They don't owe anyone, including Veronica and Jughead, anything.
This moment singlehandedly changed the Betty and Archie relationship forever.
And when I tell you fans were thrilled, I mean they were straight geeking out on Twitter.
"Something we've been wanting to do since high school but never got around too."

THIS SCENE WAS EVERYTHING!
The chemistry between KJ & Lili is everything! Truly one of riverdales best! Can't wait to see where this story goes! #BARCHIETIMEJUMP #Riverdale pic.twitter.com/yAPo86hhkN

— Barchiedaily (@Barchiedaily) February 18, 2021
The lip bite makes a return 10 years later #Barchie #Riverdale pic.twitter.com/E3zegfrWzR

— Barchiedaily (@Barchiedaily) February 18, 2021
But what does this mean for #Barchie moving forward? Was it a one-time thing that they needed to get out of their system?
Based on the glowing aftermath, methinks not. The chemistry and sexual tension is there, and they're clearly into each other. And for the first time, they're both in a place where they can pursue a relationship.
Well, there is the small issue of Betty's boyfriend, Glen, back in Virginia, but I doubt that will pose much of a problem since she seemed to forget all about him. She didn't even call him to inform him she decided to stick around for a while and teach at her old high school, which tells you everything you need to know!
And while Archie and Jughead's new roomie situation may make things a bit more complicated and awkward, I think Archie and Betty owe it to each other to explore these longtime feelings.
They've never been given the opportunity to figure what these feelings truly mean — is it love or is it just lust? — because they've always repressed them out of respect for others.
There's no better time like the present to put them to the test.
Though, if I'm being completely honest, I don't see it lasting long. I'd love the idea of #Barchie babies, but with the core four back in each other's orbits, they're bound to fall into old habits.
Jughead and Betty don't seem like they're going to get back together anytime soon, but based on their conversation, they never got closure following their abrupt breakup. With a new mystery in tow, I see their paths merging again, though, I am really digging that Betty and Archie have been working together on the "Polly mystery."
As for Ronnie, she may be married, but it's not going to last long. She and Chadwick are already having marital issues that stem mainly from his insecurities and jealousy. I wouldn't rule out a post-divorce reunion for Archie and Veronica.
She's always wanted someone who can handle her Lodge independence, and Archie has always been that man.
So, while Betty and Archie might not be able to keep their hands to themselves in the short-term, I don't think that there's potential for them in the long run. And that's okay too.
Sometimes the best thing before settling down is the fling you've always fantasized about!
At the end of the day, I'm rooting for the ships that will bring each other happiness — whoever that may be!
Don't forget to check out our full review of Riverdale Season 5 Episode 5 now!
Follow CRAVEYOUTV on socials
21 Underrated TV Shows You Need to Watch
Not every show can be the next Grey's Anatomy or Game of Thrones, both of which have amassed a cult following of well over 8 million fans and followers on Instagram. There are so many other shows that are worth a watch, so here's our list of 22 underrated TV shows that you need to check out.
Don't forget to comment below which shows you agree are underrated or any titles you feel should be on this list!
1. Love (Netflix)
Produced by Judd Apatow, Love has a similar indie feel to his other work Knocked Up. Mickey and Gus, an unlikely pair, meet in a chance encounter at a convenience store. Mickey is wild and rash, while Gus is a quirky goodie two shoes. Defying the cheesy stereotypes of a romantic comedy, Love stories their surprising bond as they grow together and learn the complexities of love.
2. Shrill (Hulu)
Starring SNL comedian Aidy Bryant, Shrill stories the trials and tribulations of a plus-sized writer who uses her insecurities to grow her career. Along the way, she learns lessons in self-love and friendship all with a healthy dose of humor.
3. The Haunting of Bly Manor (Netflix)
The second mini-series in the Netflix anthology by Mike Flanigan, The Haunting of Bly Manor is set against the backdrop of a horror show. However, it's not so much a ghost story as it is a love story. And a sad one at that. Once you get through the few jump scares, you'll look back teary-eyed and appreciate its beautiful reimagination of memory loss.
4. Please Like Me (Hulu)
Please Like Me is an Australian comedy, coming-of-age story about twentysomething Josh. After his big gay awakening, he's just trying to figure out life. Amid his recent move home after his mom's attempt at suicide, moving out again, and dealing with big life changes, he doesn't always handle things perfectly. But he faces tough events and forges his own peculiar path.
5. Dollface (Hulu)
Mixed in with a few fantastical elements, Dollface shares the truth and importance behind female friendships. After getting dumped by her boyfriend, Jules realizes she had been neglecting her friendships, so she now has to work to rebuild them. Starring some big names like Shay Mitchell and Brenda Song, this is the perfect light-hearted comedy for your nights in.
6. Behind Her Eyes (Netflix)
A single mother gets caught up in a dangerous game when she starts an affair with her boss and befriends his wife. Behind Her Eyes is a slow watch at first, but once you get to the end of the short six episodes, you'll be shocked. This psychological thriller is vaguely reminiscent of Jordan Peel's film Us, so get ready for some twists and turns.
7. Dark (Netflix)
You'll need to watch this one with subtitles unless your fluency in German is up to par, but I guarantee it's worth it. Dark is a mind-twisting puzzle about a small German town. Following the disappearance of two children, the town's underbelly is exposed and nobody is who they think. Full of time travel, you'll need to make sure you have a pen and paper to keep up, otherwise, you're sure to get lost.
8. Made For Love (HBO Max)
If you like Black Mirror and the scary concept of technology, you're sure to love HBO Max's recent release, Made For Love. While in a toxic marriage with a tech billionaire, a woman is implanted with a chip that monitors her every move and emotion. She finally escapes and is on the run looking to regain her independence.
9. Insecure (HBO Max)
Perhaps one of the more well-known titles on this list, Insecure stars Issa Rae in this comedic yet realistic series about two friends Issa and Molly. Set in LA, the show depicts their flaws and insecurities as they make it through daily life in a city full of exclusive parties and status. It's also an important watch for the social and racial issues it touches on.
10. Workin' Moms (Netflix)
Think parenting is hard? It is. Workin' Moms is a Canadian comedy all about a group of new mothers and their struggles balancing it all. Through mistakes and hiccups, they learn that while being a mom isn't easy, it's certainly rewarding. Even if you're not a mom, you're sure to get in a few good laughs.
11. Feel Good (Netflix)
In this semi-autobiographical portrayal of comedian Mae Martin's life, Feel Good centers around the main character Mae as she grapples with her sobriety and a new girlfriend. Whether or not she's simply replacing her drug addiction with love, she'll have to find ways to heal and cope if she has any hopes for her relationship's longevity.
12. Kim's Convenience (Netflix)
The lack of Asian representation on TV is horrendous, but Kim's Convenience is one small step closer to bridging that gap. The show follows a Korean family in Canada who owns a convenience store, and the cultural and generational gap between the immigrant parents and their two children. Although at times, it falls it into common stereotypes, the show is still fun and goofy and you're sure to fall in love with all the characters.
13. Mindhunter (Netflix)
If you like psychology and have ever been curious about the psyche of the most infamous serial killers, Mindhunter is the show for you. Sort of like Criminal Minds, the ensemble led by Jonathan Groff, researches and studies the minds of Ted Bundy, Charles Manson, David Berkowitz, and many others to really learn what makes a murderer. In its neo-noir filming, the show is really like a mini-movie series.
14. Looking for Alaska (Hulu)
Based on the popular book by John Greene, Looking for Alaska is a sweet story about a boy named Miles, the new kid, at a boarding school. He immediately gains a loyal group of friends and falls in love with the mysterious girl Alaska. When tragedy strikes, the group looks for solace as they try and make sense of the loss they have experienced.
15. Little Fires Everywhere (Hulu)
Reese Witherspoon and Kerry Washington are the two big leads of the adaptation of Celeste Ng's novel of the same name, Little Fires Everywhere. Two mothers who lead very different lives seem to have a colliding fate. With varying access to resources, each mother makes a different decision that affects their family forever.
16. Zoey's Extraordinary Playlist (Hulu)
A musical show featuring the beautiful vocals of Skylar Astin, Alex Newall, and Peter Gallagher, just to name a few, Zoey's Extraordinary Playlist is about the unusual powers Zoey yields after an MRI. Zoey is suddenly in tune with the inner songs of her coworkers, family, and friends and has to learn how to use her powers to help those in need.
17. Mixed-ish (Hulu)
Following its successful predecessor black-ish, Mixed-ish is all about Rainbow Johnson's experience growing up in a mixed-race household. Narrated by Tracee Ellis Ross, each episode takes a comedic approach to educate and highlight the specific challenges of being Black and mixed-race in America.
18. Love, Victor (Hulu)
Love, Victor is about Victor, a closeted teenage boy who is struggling with his sexuality in his traditional Latino family. Set in the same world as the innovative movie Love, Simon, Victor uses Simon's success story to guide his own truth.
19. Dead to Me (Netflix)
When Jen's husband dies in a tragic hit-and-run, she looks to a support group for healing. There she befriends Judy, who has a horrible secret that could wreck their friendship forever. Dead to Me is a dark comedy starring Christina Applegate who delivers an outstanding performance alongside Linda Cardellini.
20. Sweet Tooth (Netflix)
Filmed like an intricate movie, Sweet Tooth is a cross between fantasy and sci-fi. As the world is rocked by a health epidemic and a mutation that produces half-humans and half-animals, Gus is on a journey to find safety and a fresh start.
21. Firefly Lane (Netflix)
Two childhood best friends are working on navigating their friendship through adulthood in Netflix's original series Firefly Lane. Tully and Kate have gone through the wringer together, but their friendship has always survived, until something major ends it completely.
Manifest: 11 Questions We Need Answered
When NBC canceled Manifest, audiences rebelled. And rightfully so.
A cancelation meant that after years and time invested in the series, we'll never find out what happened to Flight 828, which is unacceptable.
Manifest has one of the most dedicated and loyal fandoms. After every episode, fans took to Reddit and various forums in hopes of figuring out TV's biggest mystery.
And that was even more true after the Manifest Season 3 finale as it left audiences hanging with several major cliffhangers!
This tweet below sums up my feelings in the most accurate way — apologies for the profanity.
fuck a break up, did your fav show end up with a cliffhanger at the end of the season and then get cancelled

— sam (@eranaisperfect) May 22, 2021
The series was mapped out to span six seasons, so naturally, ending it after season 3 leaves us with plenty of unanswered questions.
Showrunner Jeff Rake has been very active and vocal on Twitter as he encourages fans to keep the faith and remain optimistic.
He's determined to give fans a proper ending — the ending we deserve.
"We're trying to find a way to conclude the series. Could take a week, a month, a year. But we're not giving up. You deserve an end to the story. Keep the conversation alive. If it works out, it's because of YOU," he tweeted to Manifesters from all over the world.
Fingers-crossed that NBC greenlights a finale movie, Hulu makes an offer for additional seasons, or Netflix reconsiders their decision and renews the show (after all, it's still trending in the #1 spot weeks after its debut on the streamer!)
Here are the most pressing questions that need to be resolved!
1. What Happened to Flight 828
I mean… duh. The disappearance of Flight 828 and its return five years later is the overarching mystery. The plane mysteriously vanished leaving Jamaica to New York and landed five-and-a-half years later after all the passengers were presumed dead. Where did they go? Why didn't any time pass in their reality? I can't go on not knowing what happened to the plane or what caused it. If I don't get an answer, it's going to haunt me for the rest of my life.
2. What Are The Callings?
The Callings are warnings or puzzles that need to be solved, but what triggers them? Why doesn't everyone get the Callings? What is their purpose? Are the passengers supposed to follow the Callings to become better people or find redemption?
One Redditor went to extreme lengths to figure it all out and suggested that the Callings were a result of a shared consciousness. In his Reddit essay (which is a well thought out 46 pages), he suggests: "And the visions, sounds and feelings the characters are having are a metaphysical collateral damage from sharing the same mind? The Callings are scattered impressions and manifestations from memories of the lives of everyone affected, off the responsibility of adapting to chronological order."
It sounds like the most reasonable explanation I've heard, but it's so complex that I'd really just rather see it pan out on screen in order to get some closure.
3. Why Is Cal an Adult?
In the last few episodes of season 3, Cal tells Grace that he'll see her again and disappears within the walls of Eureka. The Stone's + Saanvi get a joint Calling where they see Cal back on Flight 828. He informs them that he won't be coming back just yet. We then see him standing over Grace as she's taking her last breaths, but this time, he's no longer a child. Cal appears as an adult… but why? Is this Cal from the future? Is this Cal if he never disappeared on Flight 828?
4. What Does He Have To Do?
Cal tells his dying mother that "he knows what he has to do now," which is truly vague. What does he have to do? Does he want to go back in time and prevent the flight from ever taking off? Is that what happened to him? Can he somehow undo all the damage that's been done?
5. Did He Survive His Death Date?
Cal is presumably his normal age now (the age he would've been if Flight 828 never disappeared), so if he traveled back in time, it likely means that he beat the Death Date. Does that mean everyone else in the Lifeboat also survived? Or did wherever he go preserve him? Could this be a Cal from a different reality? Or is this a hallucination? So many questions.
6. Is Grace Alive?
The general rule on television is that if you don't see a body, you shouldn't write that character out. And that's especially true for a series that centers around a group of resurrected people who were once presumed dead. What if Grace returns with her own Death Date just like the passengers, meth heads, and Zeke did?
Also, Cal didn't seem to be too worried about saving his mother, so maybe he knows that in the future she survives? Or that she wasn't going to die? Or maybe he's the one that stabbed her because he knew it had to be done! I mean, why else was he there and how did he get in? Or was he a hallucination?
7. What Does Angelina Want With Baby Eden?
For starters, Angelina stabbed (we think), stole, and baptized baby Eden. It's unclear what she plans to do with her, but the fact that she thinks this child is her guardian angel is concerning. She's gone to great lengths — and done some unforgivable things, which will likely sink the Life Boat — in order to be with that baby. But why? Why is Angelina drawn to the child? Why is she under the impression that she's following God's will?
What is Baby Eden's purpose? I'm convinced she's playing some kind of role in saving Earth from the apocalypse as she's a child of the returned.
Some have hypothesized that Eden is evil, while others believe there's an alternate timeline where Angelina is Eden's mother. I honestly don't know what to believe, but I'd love a chance to find out.
8. Where Did Captain Daly Go? And the Plane?
Captain Daly was clued into dark lightning and electrical storms way before Ben and Saanvi, which is why the government tried to get rid of him. He was so desperate to make his point that he kidnapped Fiona and flew them directly into an electrical storm. Ben didn't believe him at first, but when they disappeared from the radar, it either meant that the rogue plane had been neutralized (though there were no signs of debris, explosion, or anything) or that maybe Daly was onto something.
While we first expected to see Daly in 2024 (the Death Date), in the final moments of the third season, Daly reappeared in the cockpit of the salvaged 828 in Eureka. His return was likely triggered by another electrical storm. Unfortunately, he was only back for a few seconds to yell "help me" before vanishing with the whole reconstructed plane.
It's important to note that he was once again in the cockpit and wearing his uniform, which isn't what he had on when he vanished with Fiona. Was this a different Captain Daly… possibly the one from the original flight?
Why did he need help? Why did the plane vanish with him? And where did he go again?
9. Where Was Fiona?
Most importantly… where was Fiona? Why didn't she return with him? Did they make it to 2024 to help the passengers beat the Death Date? Is her expertise in neural psychology how they're all getting these Callings?
When asked about where Fiona and Daly have been for the year and a half, Rake told TV Insider: "Captain Daly has been exactly where Cal was from the end of Episode 312 when he disappears to when he returns right there at the very end of the season finale. What that place is I'm gonna let Cal speak to that when we come back in Season 4. I'm going to let Ben chew on that and use that information to try to navigate where to go forward."
10. Zeke or Jared?
Jared's in love with Mic — he always has been and he always will be. He's finally coming to terms with that, and while telling Mic that he thought "Zeke would be dead" was rude, he was simply caught up in the moment.
Zeke is an empath who has developed an intuition that allows him to feel the emotions of others, so he knows with certainty that Mic is conflicted. When he tells her that they have to "talk" in the finale, it seems like he might be taking a step back in order to allow Mic to figure out what her heart truly wants.
Mic has had a hard time letting go of the past and living in the present, and with the Death Date looming large, she's going to have to get really honest about what she really wants out of the time she has left.
The audience also wants to know her decision. Will she stay married to Zeke? Will she return to Jared? This love triangle needs to be resolved!
11. What's With The Major's Daughter?
There has to be more than meets the eye when it comes to Sarah. I don't believe that her relationship with Jared was innocent.
As Mic pointed out, he could've dated anyone, and yet, Sarah made her move on him almost immediately after he told her his mom was dead. She also seemed way too chill to find out the truth about her mom!
Is she going to come after Saanvi after seeing the tapes in her mother's box? Did her mother put her up to this? I can't be the only one who thinks that The Major is still alive and gearing up for a comeback. Maybe she's the person above Vance that's pulling all the strings! Or maybe she has a death date of her own!
There are definitely more than 11 questions within this post, so the point is, we need answers, and we're not going to stop looking for them!
What are your thoughts? Read all our reviews right here!
11 Best Board Games Inspired by TV Shows That You Need to Play
We may no longer be stuck in quarantine, but one of my favorite pastimes from the pandemic has stayed with me.
I'll be the first to say it — adults don't play enough games!
I forgot how fun games from my childhood like Monopoly or Life were! And they're even better with a pop culture twist.
Some of your favorite board games have gotten a makeover from your favorite TV shows.
Since the pandemic, I found myself collecting these TV-inspired board games.
Here are the ones I suggest you add to your game collection:
The classic Clue game gets a witchy twist. In the "whodunit" game, based on the Netflix series, players must figure out who is responsible for murdering Aunt Hilda! The gameboard is themed with locations including Baxter High, the Greendale Mines, and the Spellman Mortuary. The game is suitable for ages 14 and up.
If you're not a fan of the dark arts, you can try the Bob's Burgers-themed board game instead. In this one, you'll try to guess who killed "Ned Buddy" while navigating iconic elements from the animated series. The game is suitable for ages 8 and up
Invest in houses in Riverdale as your favorite CW show character. The game features favorite Riverdale locations including Sunnyside Trailer Park, Sweetwater River, and The Pembrooke. Will you find yourself as rich as Veronica Lodge? Or will you end up the town villain in jail? The game is suitable for ages 8 and up.
This game comes with a bit of nostalgia as you channel your inner slayer! Buffy, the Chosen One, needs help purging Sunnydale of all supernatural. As you roll the dice, you help get rid of monsters. The characters are fully integrated into the game, just make sure you read and understand all the rules first before beginning play! The game is suitable for ages 12 and up.
Think you have what it takes to make it as a stand-up coming in 1950s New York? The game, inspired by the Amazon series, asks players to find their calling and choose a path or fame and fortune. But will they make it in the Big Apple or find themselves scraping by? The game is suitable for ages 14 and up.
Did someone hear that thudding sound? I think it's the game calling to use. Jumanji isn't a TV show, but I feel like everyone should have this iconic game in their arsenal. The game rules warn: "Play the game that pursues you! Do not begin unless you intend to finish." The game is suitable for ages 8 and up.
Transport yourself to the land of Westeros! The strategy board game wants you to become the new Lord Commander by building, defending, and rising above your brothers. Just be careful because winter is coming. The best part is that you'll never play the same game twice as it teases limitless replayability.
Do you consider yourself a huge Friends fan? Put your skills to the test in this fast-paced game that includes wacky challenges and tough questions. " Play like Ross and Chandler and try to not be bamboozled," the description warns. The game is suitable for ages 12 and up.
The game features some iconic Friends television moments. And you'll get a kick out of the game pieces which include a handbag, a dinosaur, a sweater vest, a pizza, a chef's hat, or an acoustic guitar. Spaces include Relaxi Taxi, All the Candy, Ross' Teeth, and Holiday Armadillo! The game is suitable for ages 8 and up.
The board game allows you to enter the world of AMC's The Walking Dead. Players live through a zombie apocalypse where those who have died come back to hunt down survivors, the players, who are doing their best to find refuge and defend themselves.
Are you ready to embark on a journey to the Upside Down? The game is inspired by the first 3 seasons of the Netflix original series. Fans try to outbid each other for properties in Hawkins, but instead of houses and hotels, you're buying up Forts and Hideouts (like in Dungeons and Dragons!). The game is suitable for ages 14 and up.
*CraveYouTV.com may make commission from purchases made through links in this post.*