It's been one of the best and darkest seasons of Younger thus far but one thing's for sure, men are just candy. nd one thing has been made perfectly clear, men are just candy.
That's really been the show's motto this whole time and it's one heck of a life motto, not to mention a good book title provided by one of Empirical's most trusted writers, Belinda. The series echoes her sentiments of romance novels being written off by men who think they're solely about lust and sex. Sure, on the surface that's all it is and there's nothing wrong with it. But as Liza pointed out, just like in romance novels, it's about women being heroes and sometimes banding together for a much-needed girls night.
Echoing that, the episode featured lots of man candy, sex, lust, and a girls night to take a break from the sad reality that comes with being a broke millenial living in New York City with a broken heart.
You may have noticed Josh was nowhere to be seen this week – I'm going through withdrawals as we speak – but we did get two new handsome men to oogle at: Diego, Liza's post-breakup pipe cleaner and Zane Anders, an extremely well dress editor from a competing imprint who sets his eyes on wooing Kelsey. Seriously, I don't think there was ever a 30-minute series starring this many good looking men with tailored suits.
The girls' attempt at a carefree hookup turns into more trouble, which Belinda warned them about before her passing. Liza's pink ladies came to a "nursing home bar" after the pepto-bismol inspired funeral to encourage her to pick up a man her own age but she was understandable, reserved about dating and putting herself out there again. Knowing Josh is hooking up and moving on with someone at home – someone much younger who is also working for Maggie – helped her get over that really quickly and she finally gave into the lust, only to find out Diego was married.  any favors and she finally gives in, sleeping with Diego in his loft only to find out that he's actually married.
Men I tell you. Diego tries to explain that being single in NY is the equivalent of Liza lying about her age at work but we all know it isn't. A lie is a lie, sure, but with Liza, at least she did it for her daughter, which Kelsey finally seemed to understand. The fun was short-lived since Liza knows what it's like to be the woman getting cheated on by a man that supposedly loves you. And while it was nice to her move on for a change she's really just hiding from the truth which involves talking things out with Josh and seeing what that kiss with Charles actually meant.
Liza's make-do with Kelsey was one of the few good things that happened to her during this week's episode (I'm SO GLAD they finally put this pettiness aside), the second being her promotion to associate editor. But as all jobs nowadays, her new title came with a catch – Empirical couldn't afford to give her a raise and hire a new assistant for Diana so she was basically required to work 2 jobs. Hey, at least they paid her more for it, unlike my current job. Yes, I'm throwing shade.
Millenial's success is being recognized not only by Empirical but by competing publishers and other authors, including Lachlann Flynn who took Kelsey up on her offer to discuss his future. Leave it to her to try to poach an author during a funeral!  When she arrives at the meeting, she's surprised to see "it" boy Zane who scolds her about trying to steal his authors. As payback, he invites her to a party and it lands her a second date plus a sweet and pricey jacket from his wardrobe. He has an allowance, can you believe it?But when she arrives at the meeting, she's surprised to see the ever-so-handsome Zane. He scolds her about trying to steal his authors and as payback, invites her to a party with him that night, which allows her to tease him about his wardrobe allowance (jealous) and even lands her a second date. Look, I love me some Marcel in New Orleans but watching him walk the streets of NYC in those fitted suit pants.
As much as I want to believe that his intentions are in the right place, I have a feeling he's using her to boost his credibility or to blindside her so she feels guilty about stealing his author. Either way, we know Kelsey has terrible taste in men and she definitely has to be wary of the sly, smooth talkers.
Other Thoughts
Montanna feels so guilty about sleeping with Josh, she quits as Maggie's assistant. No, we haven't seen the last of her though. Through that mop of bouncy curls, it's obvious she's up to no good.
Lauen was caught "grading" Max and the amount of "repulsed" smiley faces left her single and crying in Maggie's lap. While I feel for the girl, she said it herself – she was bored! Next!
The best part of the episode? Charles' expression when Liza talks about having lots of sex.
Younger – It's All About the Money, Honey (6×10)
Another day, another PR nightmare for Millennial.
Kelsey, Liza, and Charles visited my hometown of Chicago on Younger Season 6 Episode 10, but things weren't exactly a breeze in the Windy City.
The trip was high-stress from the beginning as Kelsey and Charles attempted to sway their last remaining investor in to keep the company afloat.
They're broke now, remember?
Charles took charge in the male-dominated meeting, but Kelsey flexed her publisher muscle by explaining that Millennial's main asset is their ability to keep up with the times. Sometimes, a little too much.
There was a mention of transparency, which was worrisome considering Millennial's lack of transparency when it came to Liza's lie.
However, it wasn't something the investors, all older men, would have been made privy too.
As they pointed out in the meeting, they didn't understand the power of social media or how it could make them money, so chances are they didn't Google to read up on Millennial's recent hiccups.
But they got a very detailed lesson on social media courtesy of Kelsey.
After securing the funding, Kelsey and Charles' celebrations were short-lived as they were plagued by another social media snafu, this time not one of Liza's making.
Younger – Millennial's Next Top Model (6×09)
This season just keeps getting better and better.
Millennial, with Kelsey in tow, dealt with the aftermath of "42-gate" on Younger Season 6 Episode 9.
The publishing world was rocked by Pauline's scandalous revelation that Liza, formerly known as 1 of 2 awesome millennial editors, was, in fact, a 42-year-old woman.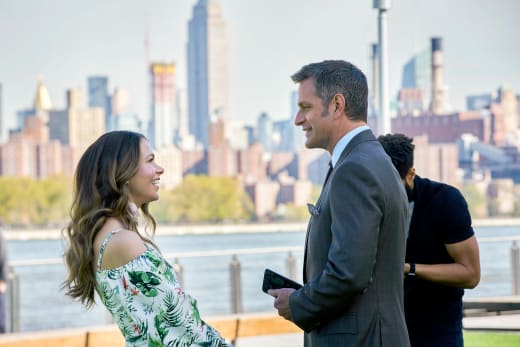 The company was sinking, clients were dropping, authors were fleeting, but they didn't have to be.
This negative reaction could have been prevented with better preparation from Team Millennial.
Since they knew the truth, they were the ones holding all the cards and should have had a contingency plan in case someone exposed Liza.
And there were plenty of people who could have potentially pulled the trigger.
Related: Younger Season 6 Episode 8 Review: The Debu-taunt
Instead, they were trying to catch up with the headlines, which made it harder to change the narrative already painted about the company and its employees.
Zane was the only one with an outside perspective; he wasn't close to Liza, he didn't have any connection to her, nor did he owe her anything.
But his advice to fire Liza also overlooked the negative impact it would have had on the company.
Liza lied because a woman in her forties wasn't granted the same opportunities in the workforce as a thriving woman in her 20s.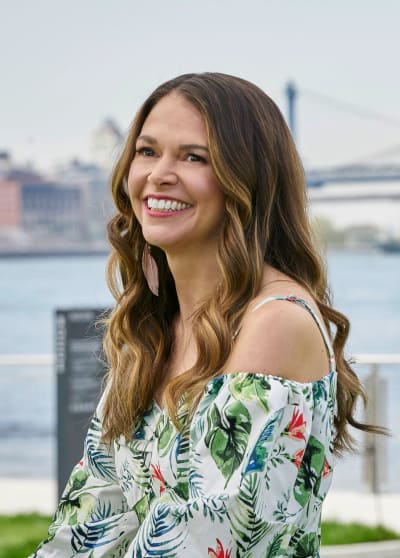 If they fired her, they'd only be feeding into the age discrimination that Liza was trying to combat with her illegal move in the first place.
They'd essentially be proving her point.
Zane was right in saying that Liza lied and made everyone, namely Kelsey and Charles, complicit, but he failed to acknowledge that they all knew about her lie and helped her cover it up.
They lied on her behalf, so in a way, they're just as responsible for Millennial's potential downfall as Liza.
Harboring a secret is equal to assisting someone in harboring said secret.
Read the full review at TV Fanatic!
Younger – The Debu-taunt (6×08)
What a big, emotionally-loaded episode.
The cast of Younger wasn't lying when they said Younger Season 6 Episode 8 was the episode we've all been waiting for.
If you're not crying happy tears after Liza's and Diana's "I love you" exchange, you have no soul.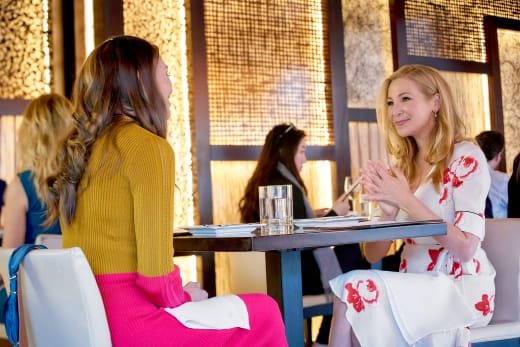 We've all been so focused on Younger's love-triangle, but the magic has always been in the relationships between the female characters.
Liza's secret unraveled at a rapid pace and by the end, we were all in a different space mentally, physically and emotionally.
For the most part, everyone was in a better, more honest place, even if Millennial is stuck going through an identity crisis.
Diana was one of the last remaining Empirical/Millennial employees who was kept in the dark about Liza's real age, and we all wondered when and how she'd find out the truth.
I knew that when it happened that it was going to be intense, but I had no idea it would be such an emotionally raw moment.
Related:  Younger Season 6 Episode 7 Review: Friends with Benefits
Diana rarely wears her heart on her sleeve, but when Pauline pubically tore down Liza, she put her foot down against the alleged slander and came to her assistant's defense.
One might say it's wildly out of character for Diana to be so bold since we've never seen her defend someone so passionately, but it really wasn't.
Diana loves her co-workers under her icy exterior and she'd do anything for them.
Read the full review at TV Fanatic!