Adventure Time
Jeremy Shada (Finn), John DiMaggio (Jake), Tom Kenny (Ice King), and more talked with fans about what's to come with the series and more. Moderated by the super-talented and man-of-many-voices Tom Kenny.
Game of Thrones 
Video provided by Emergency Awesome
Part 1:
Part 2:
Agent Carter
Premiering in the new year during the Hiatus of Agents of SHIELD Haley Atwell returns as Agent Carter.
The Legend of Korra
Executive producer and creator team Bryan Konietzko and Mike DiMartino (Avatar: The Last Airbender) gave a behind-the-scenes peek at how they create one of animation's most stunning television productions. Panelists include voice actors Janet Varney (Korra), David Faustino (Mako), P. J. Byrne (Bolin), Seychelle Gabriel(Asami), John Michael Higgins (Varrick) and Mindy Sterling (Lin Beifong). Including an exclusive sneak peek screening of a new episode for Book 3, "Change." Moderated by Megan Casey (VP of current series for Nickelodeon).
iZombie
Olivia "Liv" Moore, a 25-year-old medical resident, is on the fast track to a perfect life…until she's turned into a zombie. Now stuck somewhere between half-alive and undead, Liv loses all traces of her former drive and ambition. She transfers her medical residency to the city morgue in order to reluctantly access the only real form of sustenance left available to her-and the only thing that allows her to maintain her humanity-human brains. But there are side effects to Liv's new diet: With each brain she consumes, Liv experiences "visions"-flashes of the corpse's memories-including, in some cases, clues as to how they were killed.iZombie makes its Comic-Con debut with a special viedo presentation, followed by a Q&A with series stars Rose McIver (Once Upon a Time), Malcolm Goodwin (Breakout Kings),Rahul Kohli (newcomer from the UK), and Robert Buckley (One Tree Hill), as well as executive producers Rob Thomas (Veronica Mars) and Diane Ruggiero-Wright(Veronica Mars). From Bonanza Productions Inc. in association with Spondoolie Productions and Warner Bros. Television and based on characters created by Chris Roberson and Michael Allred, published by DC Entertainment's Vertigo imprint,iZombie premieres Midseason on The CW.
The Walking Dead
Highlights courtesy of The Walking Dead and More channel
http://youtu.be/ae3xZgayh0k
Resurrection
What if someone you lost…returned? For the first time ever, ABC brings hit-dramaResurrection to Comic-Con! Moderator Michael Schneider (TV Guide executive editor) and executive producers Michelle Fazekas (Marvel's Agent Carter), Tara Butters (Marvel's Agent Carter), and Aaron Zelman (The Killing), along with Omar Epps(House), Kurtwood Smith (That 70's Show), Frances Fisher (Titanic), and Devin Kelley(Chernobyl Diaries), explore the mysterious return of residents of Arcadia, MO. Get an exclusive first look into the new season and join in for a Q&A panel full of surprises.
Marvel's Agents of SHIELD
Returning September 23 to ABC Coulson and Co will rebuild SHIELD. But they are going to need some help.
http://insidetv.ew.com/2014/07/25/agents-of-shield-season-2-patton-oswalt/
Bates Motel
Bates Motel reopens in San Diego! Executive producers Carlton Cuse (Lost, The Strain) and Kerry Ehrin (Friday Night Lights) will debut an exciting video with the cast of the highly acclaimed drama series, exclusively for Comic-Con attendees. The executive producers will be joined by the cast, including Vera Farmiga in her Emmy-nominated role as Norma Bates, Freddie Highmore (Norman Bates), Olivia Cooke(Emma), and Nestor Carbonell (Sheriff Alex Romero) to discuss the hit series. Fans will hear firsthand details about what is to come in season 3 debuting in 2015 on A&E and will have a chance to ask the cast and creators questions during a Q&A. The panel will be moderated by Dan Snierson from Entertainment Weekly.
The Originals
The Originals, The CW's top new series last season, will be returning for more sexy, supernatural intrigue, romance, alliances and bloodshed in New Orleans this fall. Join executive producer Julie Plec (The Vampire Diaries) and co-executive producerMichael Narducci (The Vampire Diaries), along with series stars Joseph Morgan (The Vampire Diaries), Daniel Gillies (The Vampire Diaries), Phoebe Tonkin (The Vampire Diaries), Charles Michael Davis (Grey's Anatomy), Leah Pipes (Terminator: The Sarah Connor Chronicles), and Danielle Campbell (Prison Break), for a special video presentation followed by a Q&A. From Bonanza Productions Inc. in association with My So-Called Company, Alloy Entertainment, Warner Bros. Television and CBS Television Studios, The Originals will air in its new timeslot this fall-Mondays at 8/7c on The CW.
Falling Skies
TNT's epic drama Falling Skies-from Amblin Television and executive producer Steven Spielberg-tells the extraordinary story about life and survival in the wake of a catastrophic alien invasion. Stars and producers provide details on the series' upcoming season 4 premiere. In addition, fans will get to enjoy exclusive, never-before-seen footage from the upcoming season.
Arrow
With Oliver Queen's arch-nemesis Slade Wilson now behind bars, Team Arrow can breathe a long sigh of relief and shift their focus to recounting their most recent conquests with all their fans at Comic-Con 2014. However, they better act fast, as the threat of Malcolm Merlyn is once again looming over Starling City. Arrow series stars Stephen Amell (Private Practice), Katie Cassidy (Supernatural), David Ramsey(Dexter), Emily Bett Rickards (Flicka: Country Pride), Colton Haynes (Teen Wolf), Willa Holland (The O.C.), Paul Blackthorne (The River), and John Barrowman (Torchwood) — with executive producers Greg Berlanti (The Flash), Marc Guggenheim (Green Lantern), and Andrew Kreisberg (Fringe) — will take aim at San Diego with a special video presentation and panel discussion previewing the show's upcoming and highly anticipated third season. Arrow: The Complete Second Season will be released on Blu-ray, DVD, and UltraViolet on September 16. Based upon characters appearing in comic books and graphic novels published by DC Comics, Arrow is from Bonanza Productions Inc. in association with Berlanti Productions and Warner Bros. Television. The series returns this fall, airing Wednesdays at 8/7c on The CW.
Sleepy Hollow
Executive producers Alex Kurtzman and Roberto Orci (Star Trek, Fringe, Spider Man 2), Len Wiseman (Underworld, Total Recall), Mark Goffman, and Heather Kadin return to Comic-Con with the breakout show of the year, featuring an exclusive look at the highly-anticipated second season followed by a fan Q&A featuring cast membersTom Mison, Nicole Beharie, John Noble, Orlando Jones, and Lyndie Greenwood!
Orphan Black
BBC America's award-winning original series Orphan Black returns to Comic-Con. Straight off of Season 2 now on Blu-Ray and DVD Stars Tatiana Maslany (Sarah, Alison, Cosima, Rachel, Helena, and more) Jordan Gavaris (Felix), Dylan Bruce (Paul), Maria Doyle Kennedy (Mrs. S), Kristian Bruun(Donnie) and Ari Millen (Mark) join co-creators Graeme Manson and John Fawcettin a panel moderated by Entertainment Weekly's Dalton Ross. The Clone Club gathers to discuss the second season of the conspiracy thriller.
Intruders
BBC AMERICA presents an exclusive world premiere screening of its new original series, Intruders, from writer and executive producer Glen Morgan (The X-Files) and based on British novelist Michael Marshall Smith's 'The Intruders.' Celebrated British actor John Simm (Life on Mars,State of Play, Doctor Who), Oscar winner MiraSorvino (Mighty Aphrodite, Norma Jean & Marilyn, Human Trafficking), Millie Brown(Once Upon a Time in Wonderland) and executive producer Julie Gardner (Doctor Who,Torchwood) Glen Morgan for a panel discussion. Intruders is about a secret society devoted to chasing immortality by seeking refuge in the bodies of others. A contemporary, chilling, paranormal tale set in the moody Pacific Northwest, the eight part series spins a fascinating and complex web of drama. As strange, apparently unrelated events start happening, multiple story-lines – a missing wife, an assassin covering his crimes, a child on the run – begin to intertwine to reveal a conspiracy that will forever change our understanding of human nature. Intruderspremieres Saturday, August 23, 10/9c on BBC AMERICA.
"Creative Commons San Diego Comic Con International Logo" by Gage Skidmore is licensed under CC BY- SA 2.0
Follow CRAVEYOUTV on socials
This MTV Board Game Is Here to Test Your Musical Knowledge
If you're patiently waiting for the MTV VMAs to air on August 30, we have something that might make the time pass faster and give you something to do with friends and family during quarantine.
Big Potato's brand-new game for music lovers called "MTV, The Throwback Music Party Game" is here to test your musical knowledge.
"Switch over to a music party game for adults and teens that's filled with all the biggest hits from the '80s, '90s and '00s. It's time for a blast from the past, specially made for the MTV generation," the game description reads.
In order to play, you must break up into to separate teams and get ready to go through your whole musical catalog!
To win the game, you have to be the first team to collect all the awards from the eight categories: The Brits, Award-Winning Videos, Best of Unplugged, Pop Anthems, Hip Hop Hits, Headbangers, Teenage Angst, and Queens of MTV.
There are a few rounds including the "quick-fire buzzer round," which requires one member from each team to face off head-to-head as they try to think of a song that fits the description of their specific category in 15-seconds.
The first person to run out of time loses this round, giving the winning team an advantage into the Artist Round.
There's also an "artist round," that requires your team to guess three songs in 30 seconds. You can give clues using one word, speaking the lyrics, or belting out the song at full volume.
The game is suitable for all ages, but I think those who grew up watching MTV, Total Request Live, and all the award shows will strike gold!
If you want your MTV, the game retails for $20 at Target, but you have to wait a bit because it's currently "sold out."
You're Going to Want These Festive 'Elf' Coffee Creamers When the Holidays Roll Around
If you think it's too soon to talk about Christmas in July, you're right. But how am I not supposed to talk about Christmas when International Delight just announced that's its preparing to unleash the best new item for the holiday season: Elf-inspired coffee creamer!
The Instagram account @candyhunting gave followers a sneak peak at the new creamer.
The Elf packaging envelops three different flavors.
The yellowish bottle will feature the new flavor, caramel waffle cookie.
Seasonal favorite peppermint mocha will be available in the red bottle.
And lastly, frosted sugar cookie will be at your disposable in the green bottle.
"These are already starting to hit shelves, so be on the lookout," Candy Hunting wrote in the caption of the post: "Huge thanks to International Delight's PR group for sending the creamers!"
You know it's serious when we haven't even passed Halloween and yet people are scavenging for holiday coffee creamers to add to their iced coffee.
You would think that since the flavors are inspired by the 2003 hit film, the flavors would be a bit more on-par with Buddy's taste buds.
One comment even pointed out the huge oversight on the company's part writing: "What an opportunity for maple syrup and they didn't take it!"
While it makes sense, I doubt the flavor would go over too well with the general public. Though, no judgement if you're into that sorta thing.
Another user referenced a classic line in the film with the comment: "I wonder if these make the world's best cup of coffee."
Which one do you want to try eventually when the holiday season rolls around?
And…. is it too early to curl up on the couch and watch Elf? Asking for a friend, obviously.
15 Shows That Give You Major Wanderlust
During my trip to Mexico last year, a waiter at a Spanish restaurant started questioning me about my hometown of Chicago. From there, he began asking if I'd ever been to New York or Las Vegas and wanted to know what these cities were like because he'd "only seen them on TV."
His statement struck me because, in an age where wanderlust is so real, it didn't occur to me that some people never had the opportunity to venture outside of their hometowns. Some people weren't as fortunate as I was to whip out a passport and go anywhere; some only saw the rest of the world through television shows.
In fact, I've traveled to many cities — DC, New Orleans, LA, to name a few — simply because I'd fallen in love with how they were portrayed on my favorite show. I loved feeling like I was on set with my favorite characters or experiencing a taste of their lifestyle.
In the wake of coronavirus when traveling has become limited and almost impossible with many border closures, this list of show locations that have inspired me to travel hits a bit differently. It's almost like a "bucket list" of places I'd love to check out once the pandemic is finally over and we can return to our normal lives.
Some locations and popular and immediately recognizable, so much so that they even have dedicated tours of their picturesque filming locations. Others fly a little more under the radar, but are so beautiful, you don't even need the magic of films and television to fall in love!
Did you ever travel anywhere after finding inspiration from a TV show? Let us know in the comments!
1. Game of Thrones
2. Sex and the City
3. Big Little Lies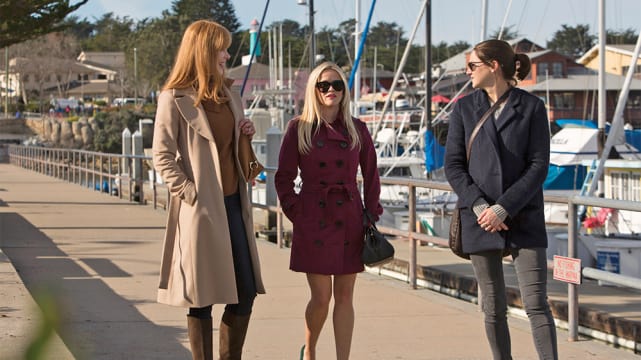 4. Downton Abbey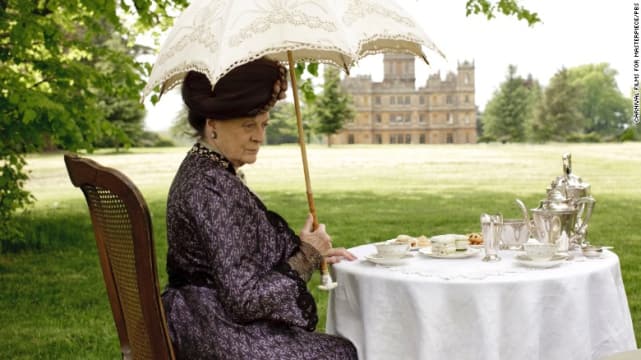 5. Portlandia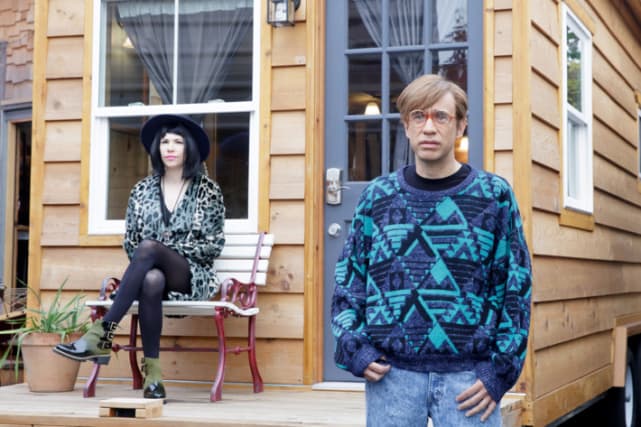 6. Outlander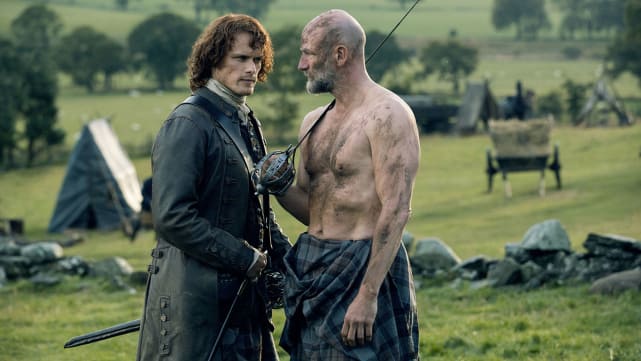 7. The Originals
8. Hawaii Five-0
9. The Affair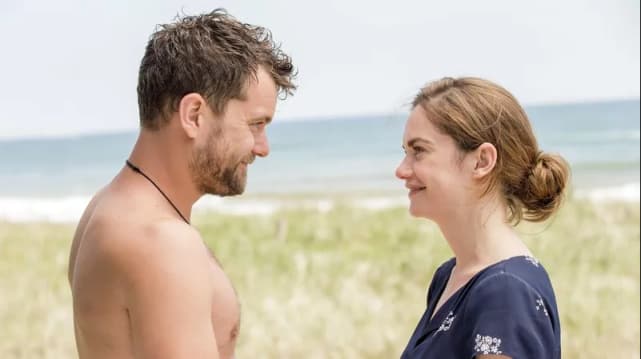 10. The Chicago Trilogy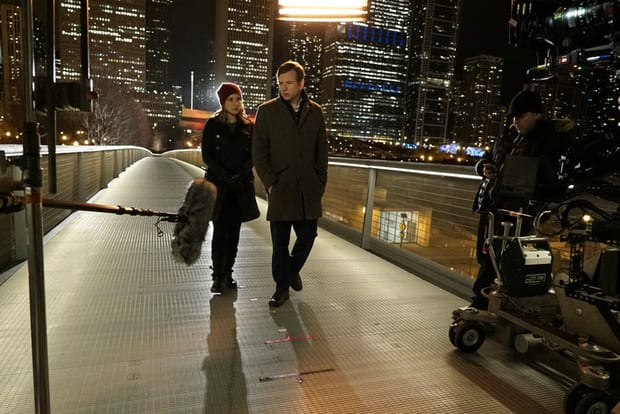 11. Scandal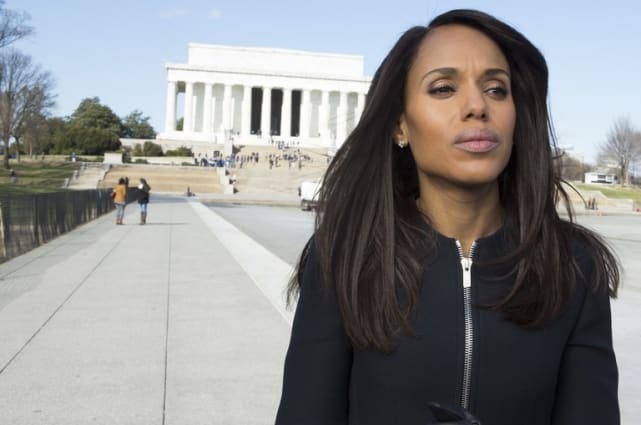 12. Timeless